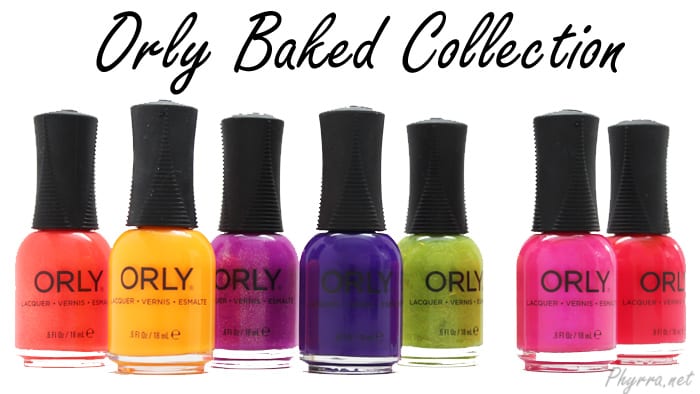 Happy Friday the 13th! Today I've got the Orly Baked Collection to show you. I picked these up BOGO from Sally Beauty Supply. Pictured above, left to right are the polishes Ablaze – Tropical Pop – Hot Tropics – Saturated – Lush – Oh Cabana Boy – Hot Shot. Hot Shot and Oh Cabana Boy are not part of Orly Baked.
Orly Baked Collection Review
Price
Varies by where you purchase ($6.49 to $8 each)
Availability
Amazon, Ulta, Sally Beauty, Orly

If you like this video please share and subscribe.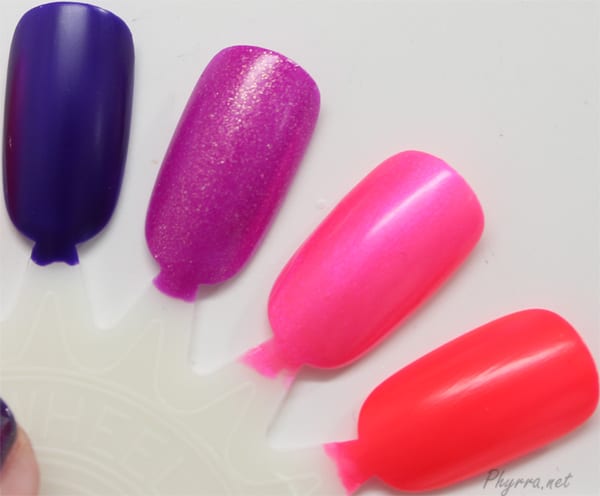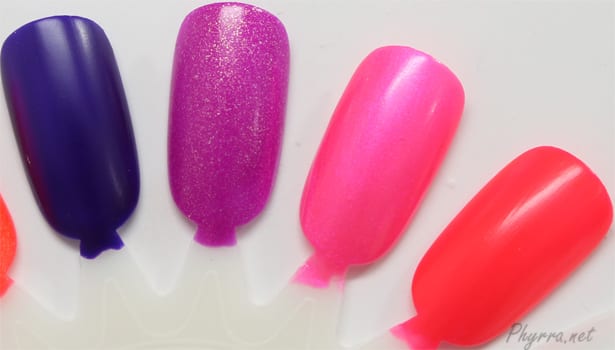 Saturated
deep yet bright blue-toned purple, satiny finish. This matches most of my hair!
Hot Tropics
magenta with gold shimmer. This matches the bottom part of my hair.
Oh Cabana Boy
Bright pink with violet-pink iridescence
What I thought was Neon Heat was Oh Cabana Boy because at my Sally's Beauty Supply, they put Oh Cabana Boy on the display instead of Neon Heat.
Hot Shot
neon coral pink. This reminds me of MAC Fusion Pink.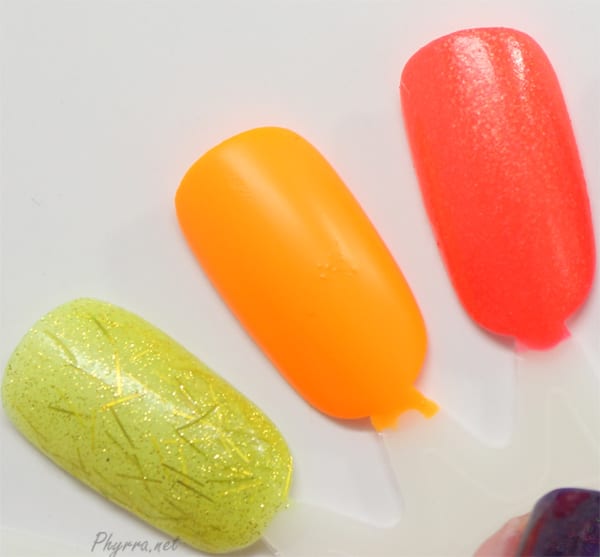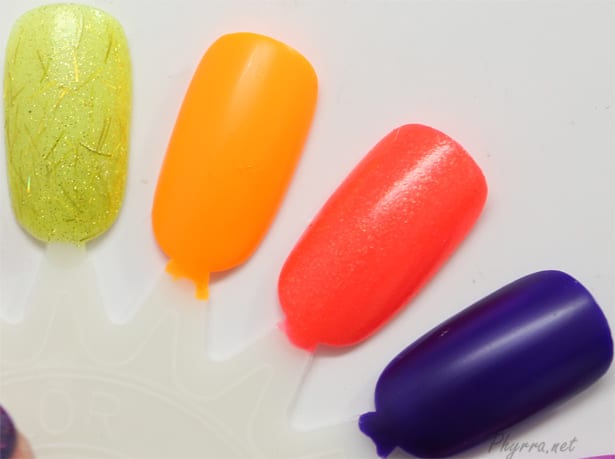 Lush
Bright chartreuse with gold bar and tiny gold dots glitter
Tropical Pop
Light yellow based orange, satiny finish
Ablaze
red toned orange with gold shimmer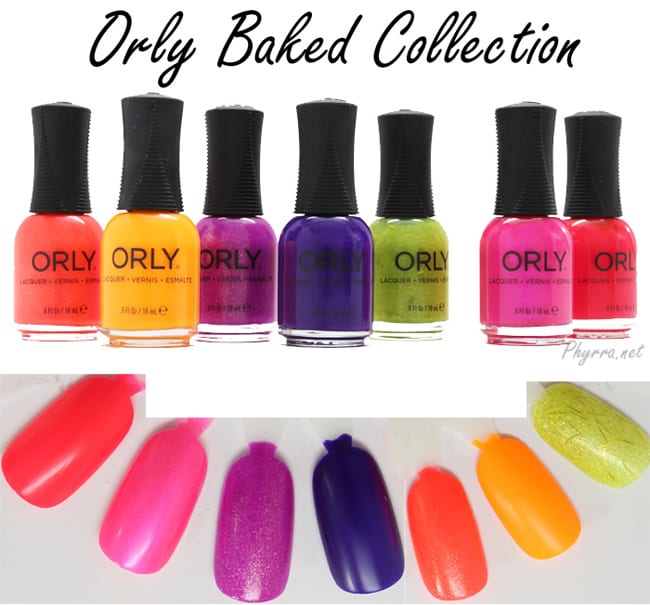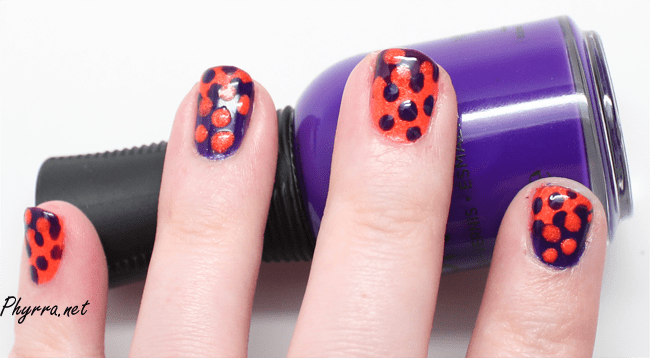 I love all the colors in the collection that I own, and I may hunt down the elusive Neon Heat. I feel like it's a conspiracy that I haven't been able to find Neon Heat. I went to Ulta and instead of Neon Heat I found Oh Cabana Boy in its place there too!
I really can't remember the last time I purchased an entire collection of Orly nail polish, so I feel that Orly really did a great job with this collection. I love all the colors in it.
What do you think of the Orly Baked collection? Which shades do you like best?