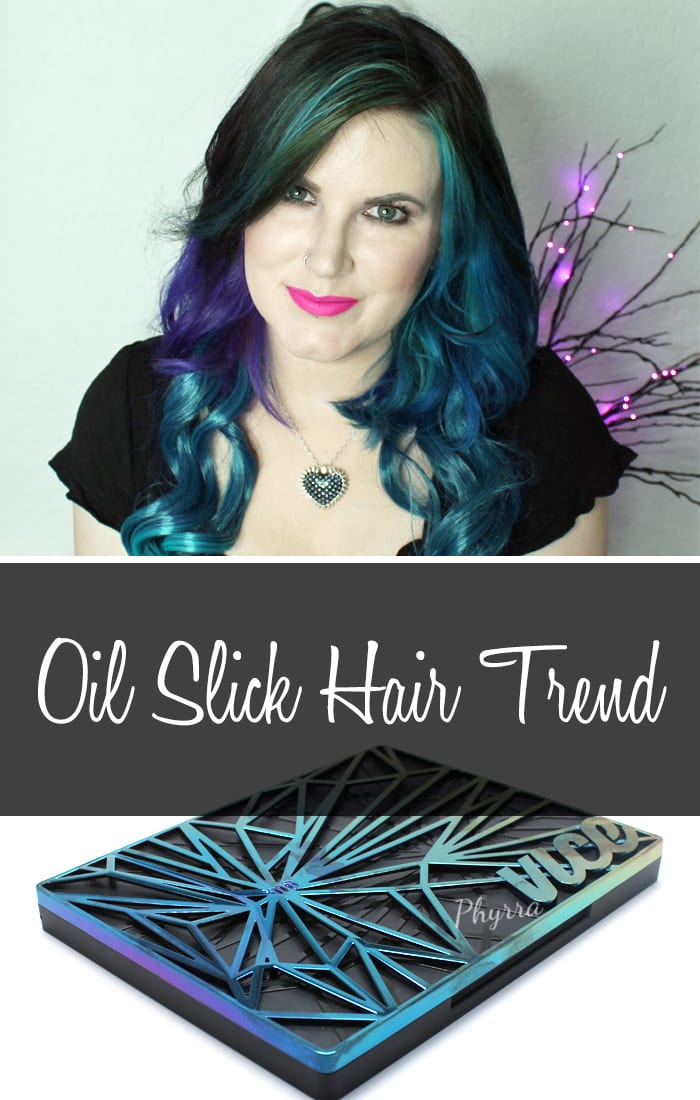 Happy Teal Thursday! Today I wanted to talk about the Oil Slick Hair Trend. The oil slick hair trend is where you start with a black base hair color and you have swirls of color like you see in an oil slick – teals, blues, purples, greens, sometimes pinks. I think it also looks like peacock hair, and of course like the new Urban Decay Vice 4. (See my latest hair style, which is, of course, oil slick!)
Oil Slick Hair Trend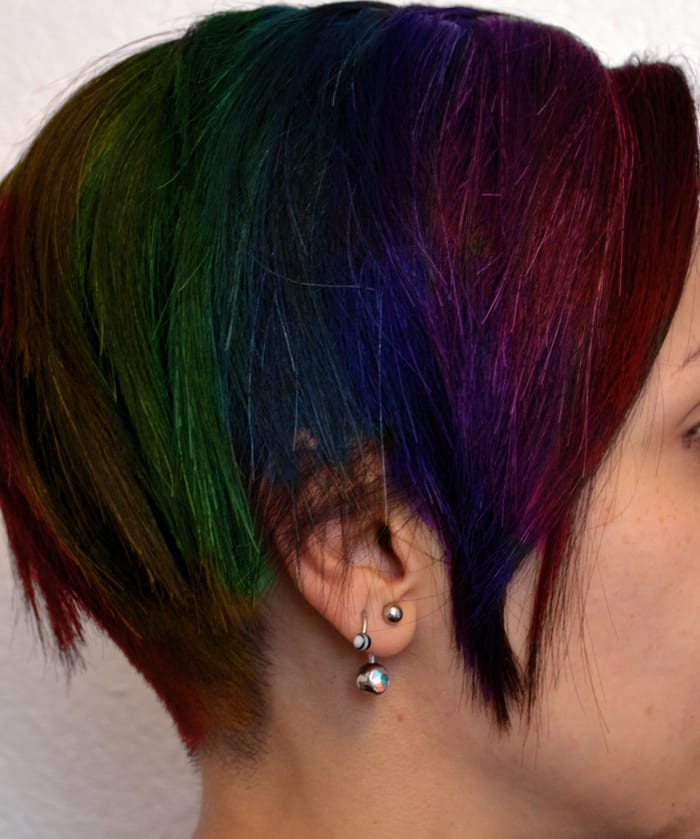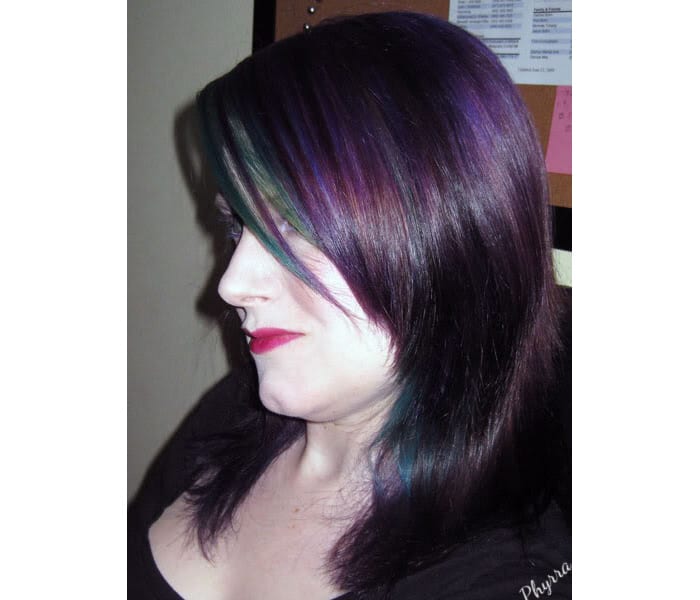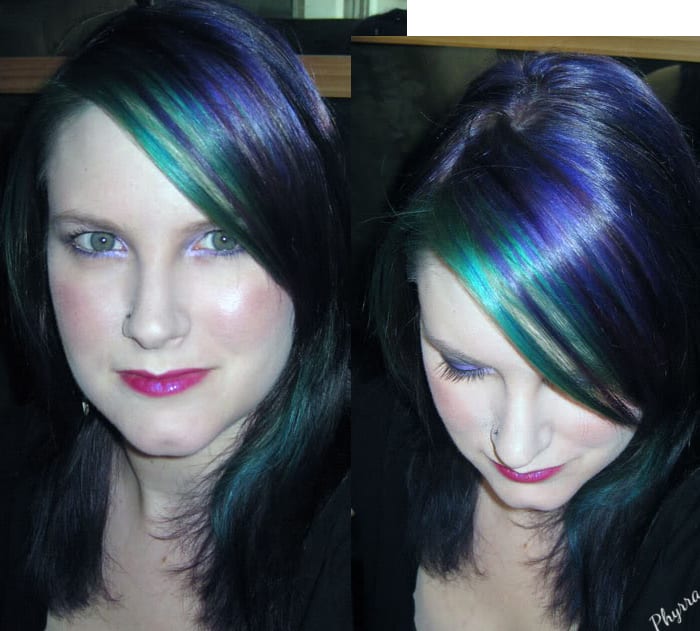 I did this to my hair in 2009.When I did this (with Ray's help), we dyed the base of my hair N'Rage Blue-Black (2 bottles). Then we did foils at an angle and used Manic Panic Atomic Turquoise, Ultra Violet, and Purple Passion. We alternated the colors to create the effect.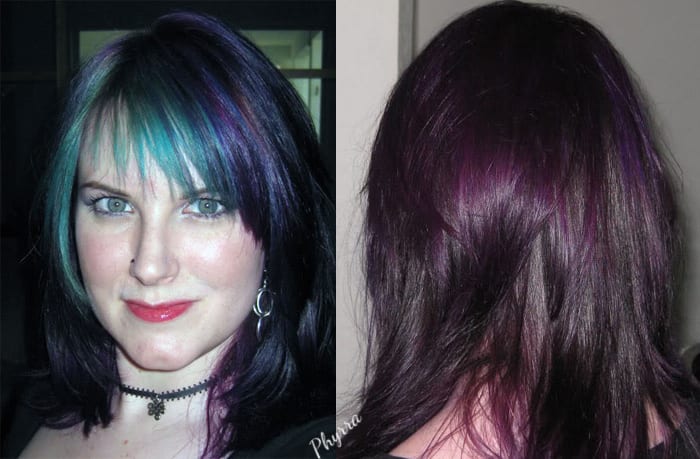 I later darkened this with another Midnight Blue & Punky Plum.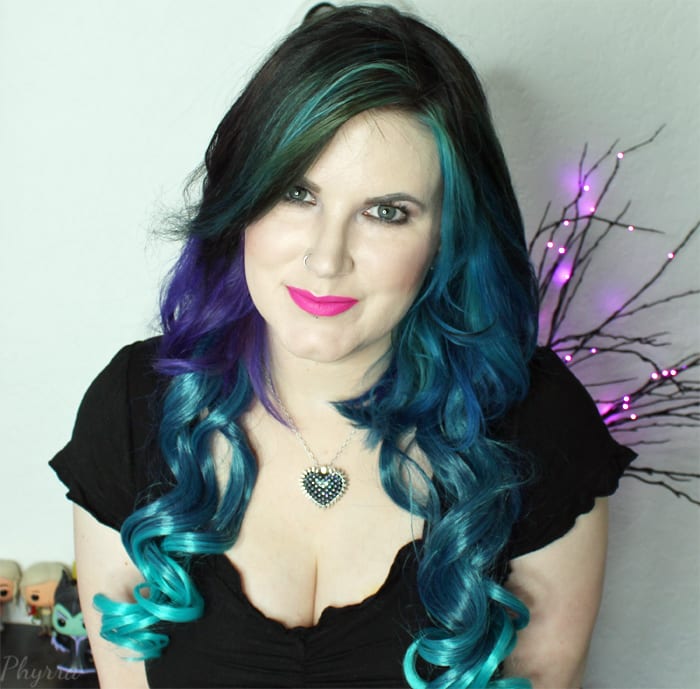 If you have dark hair to begin with, or you want to dye your hair black, you could also try teal ombre clip in extensions.
My recommendations if you want try this trend would be to see a stylist who uses Pravana. They'll be able to give you the perfect black base (I love blue-black) and then blend out the colors you want and the intensity you want. So if you want to only see shades of purple, you'll have that. Or if you want purple, teal, blue and green, you'll have that. You can also have intense colors like you see on me, or more of a muted effect. Either way, it should be gorgeous!
Looking for more? Check out
I really love the oil slick hair trend! What do you think of it?
Last Updated on