I wanted to share some of my Obsessive Compulsive Cosmetics Lip Tar

swatches with you. I haven't gotten my entire collection swatched yet, but I do have a fair amount of them, so here is the first half.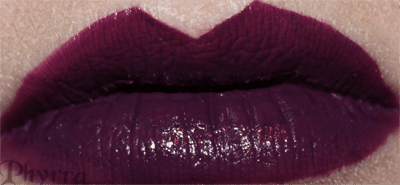 First up, this is actually my favorite mix, it's Strumpet mixed with RX. It's vampy and awesme for Fall.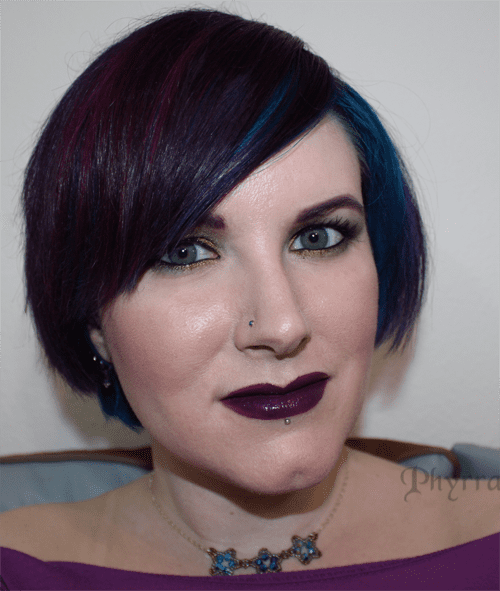 Strumpet is described as deep red/burgundy.
Rx is described as true cyan blue.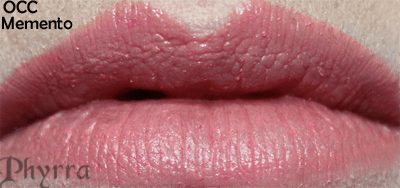 Memento is a nice light neutral shade, perfect for everyday.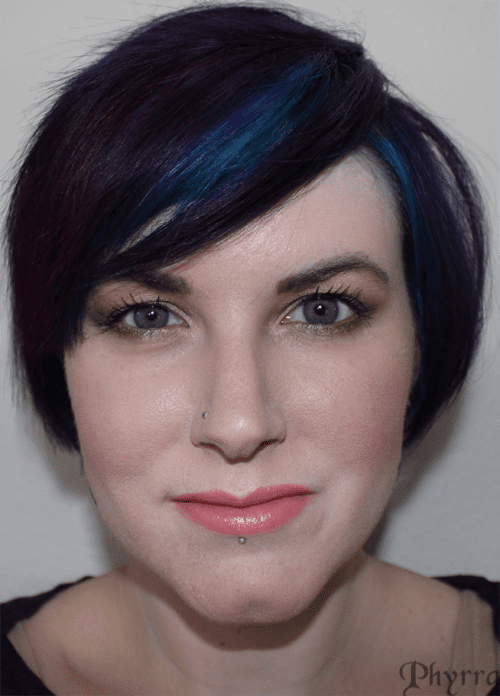 Memento is described as a midtone pink/plum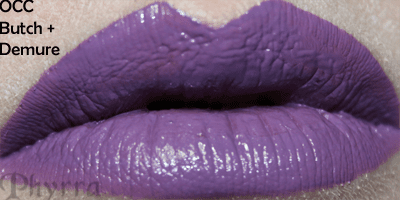 This is a mixture of Butch and Demure.

Butch is described as pastel periwinkle.
Demure is described as deep purple with intense fuchsia undertones.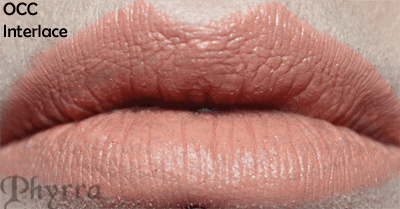 I actually like this sort of peach shade for a neutral lip.

Interlace is described as palest peach crème.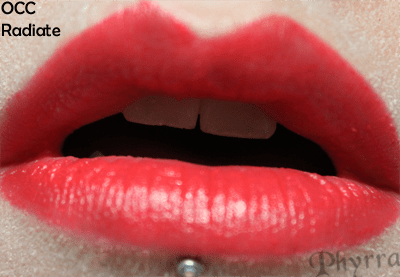 This is such a fun, bright shade.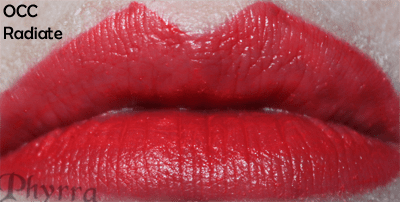 Radiate is described as electric red / coral.

I wanted to show you Strumpet on its own. So lovely!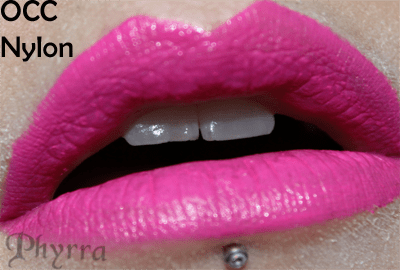 The perfect neon pink for summer! Love it!

Nylon is described as classic bubblegum pink with a neon twist.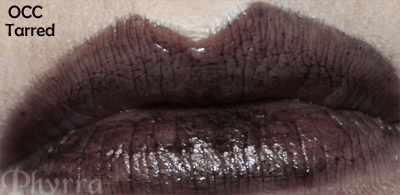 Tarred was a difficult shade. I had trouble getting it to apply evenly. It was a bit patchy. However, it's supposed to be used to darken colors.

Tarred is described as black.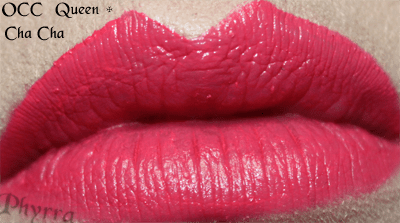 This mixture turned out so well! It's Queen and Cha Cha. Love it!

Queen is described as neon red / coral.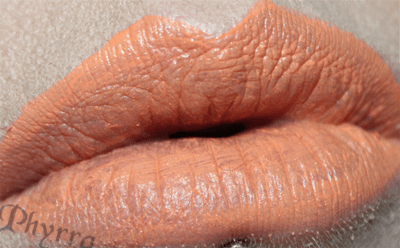 Cha Cha is described as pale sherbet orange.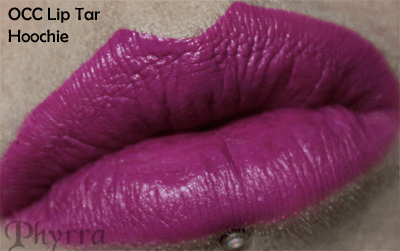 I love this color. The name cracks me up!
Hoochie is described as extreme magenta.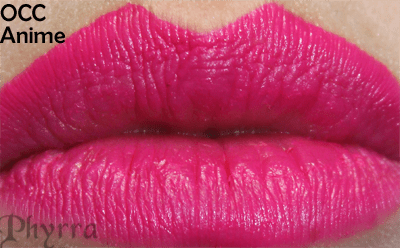 Ahh, super bright Anime! Not for the faint of heart.
Anime is described as seriously neon pink.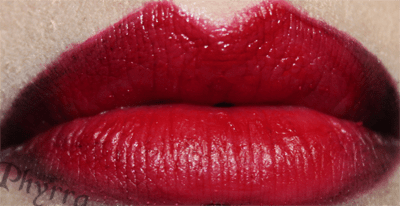 This is NSFW with the edges blackened.
NSFW is described as true red.
It's a classic red, perfect for year round wear.
The Website Claims:
A high-opacity lipstick concentrate with uprecedented longevity. Flash a fabulous smile and a stunning splash of color with this lip formula that combines the longevity of a lipstick with the breezy application of a gloss. The rich pigment will drench your pout and the blend of essential oils, including hemp and peppermint, will soothe and soften the skin for a supremely comfortable finish. For easy travel and application, each Lip Tar comes with a vinyl carrying case and mini lip brush.
This straight-forward formula does not contain petroleum or silicone.
100 percent vegan and cruelty-free.
Ingredients:
Ricinus Communis (Castor) Seed Oil, Cannabis Sativa (Hemp) Oil, Mentha X Peprita (Peppermint) Oil, Tocopherol Acetate (Vitamin E), Stearalkonium Hectorite, Propylene Carbonate | May Contain: Silica Dimethyl Silylate, D&C Red #6, D&C Red #7, D&C Red #27, D&C Red #30, FD&C Blue #1, FD&C Yellow #5, FD&C Yellow #6, Iron Oxides, Titanium Dioxide, Mica.
Hemp Oil: Rich in omega and gamma-lineolic essential fatty acids; extraordinarily moisturizing.
Peppermint Oil: A natural antibacterial and antimicrobial agent that allows OCC to create a product free of parabens and other synthetic preservatives.
Tocopherol Acetate: Rich in antioxidants; highly moisturizing.
Price:
$16 for .33 oz and mini lip brush.
How to
After much trial and error, here are my tips for applying lip tars.
Start by exfoliating your lips prior to application.
Moisturize your lips after you exfoliate. Let it sink in, then blot off any excess moisturizer.
With a lip brush, take the tiniest amount you can imagine on the lip brush (like the size of the a pin head) and use that to paint the thinnest layer of color possible on your lips. If you get more product than you anticipated, start at the center inner part of your lips and work your way out.
Blot if necessary.
While I do find that it took me a while to get used to how to apply lip tars, now that I know how, I really love using them. I do enjoy having a versatile palette at my finger tips!
With the exception of Tarred being patchy (even after I shook it to try mixing it up before use; it still came out a mixture of clear and black), the rest of the shades had good pigmentation for me.
Which shades are your favorite in this set?
Products purchased by me. All opinions are my own.