Urban Decay has released an all new Anti-Aging Eyeshadow Primer Potion. I've got all the details on it to share with you! This new Anti-Aging Primer Potion is from the Fall 2013 line up.
Urban Decay is cruelty-free.
Price
$24, available from UrbanDecay.com starting June 25, 2013.
Urban Decay Says
With more than 4,800 5-star reviews on our website, our eyeshadow primer has a bit of a cult following. And now we've thought of a way to make one of our all-time best-sellig products even better. Introducing a new ANTI-AGING version of Eyeshadow Primer Potion. Now you can get 24 hours of vibrant, crease-free shadow plus serious benefits. Our anti-aging primer not only locks shadow in place to give you vibrant, crease-free color that lasts all day; it also measurably improves the signs of aging over time.
Optical blurring pigments diffuse light to blur flaws, while advanced anti-aging ingredients help prevent and repair wrinkles an dother signs of age-related damage. Dermaxyl helps smooth the appearance of wrinkles, and Kalpariane plumps, firms and hydrates skin as it improves suppleness and elasticity. The shade is similar to our original Eyeshadow Primer Potion,which dries down invisibly, but with a tiny bit of sheer pigment to even out and color-correct the skin.
The Benefits of our High-Tech Ingredients:
* Fights wrinkles
* Improves tone and texture
* Create a subtle, soft-focus effect
* Instantly wake up tired eyes
* Minimize the appearance of redness, crepiness and other imperfections
The Proof
In an 8-week clinical study of our anti-aging Eyeshadow Primer Potion
* 100% of participants had a measurable improvement in the appearance of fine lines and wrinkles.
* 100% head measurably brighter skin.
* 97% had a measurable improvement in radiance and clarity.
Let me say that I love the new packaging! It's dark purple and it's in a squeeze tube (finally!!!!!!). This is the first time I've seen the new packaging and I approve. The needle nose tip makes it easy to get out the exact amount of eyeshadow primer you need without any waste. The packaging also allows for no product waste because you can roll it up like a toothpaste tube to get every last drop out! I know that typically my tubes of TFSI last me a year or  more, so I'm sure a tube this size will last just as long.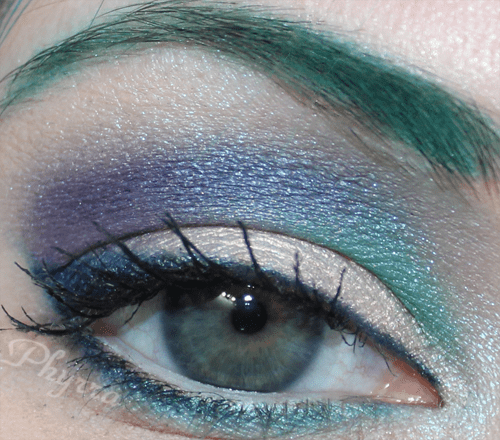 I've been testing it out the past few days. While I haven't had it for 8 weeks, I have been able to use it for about 5 days and I'm impressed. No creasing. No irritation of my sensitive skin. My eyeshadows (pearls, shimmers, and mattes) have lasted all day. The colors have been vibrant and crisp.

I'm excited to have this product to test out and you can bet I'll do a full review on it in a few weeks.
What do you think of having an anti-aging eyeshadow primer? I know I love it! I'm all about anti-aging products.