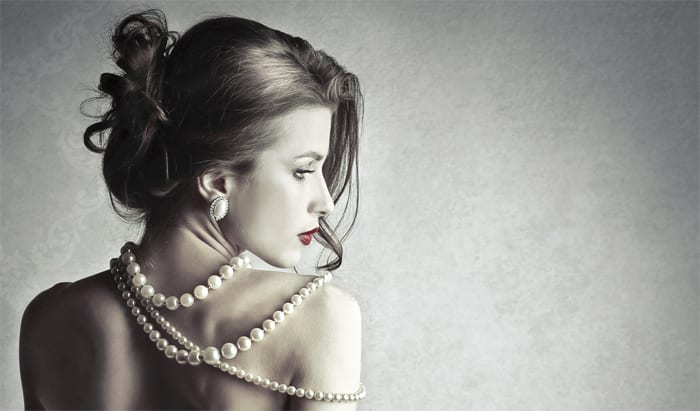 There are a ton of new makeup items at Sephora right now. I wanted to share some of them with you. Cruelty free, of course.
New Makeup at Sephora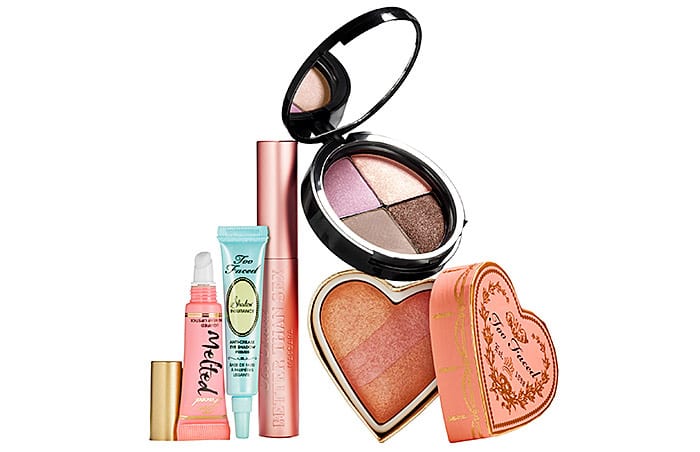 Too Faced I'll Stop The World & Melt With You Fall 2014 Full Face Collection Kit
This is a super cute kit that comes with the Too Faced Natural Eye Shadow Quad, a deluxe Shadow Insurance Anti-Crease Eye Shadow Primer, a full-size Better Than Sex Mascara, a Sweethearts Perfect Flush Powder Blush in Peach Beach, and a deluxe Melted Liquified Long Wear Lipstick in Peony.


Nails Inc LondonAlexa Fabric Effect
These nail polishes are inpsired by fabric and created by Alexa Chung.
Alexa Sequin – a fine particle black base with large particle gold sequins style glitters
Alexa Cashmere – a rich matte shade with glass pearls for a subtle sheen, in a mink colour way
Alexa Lace – a blend of different sized red particles, perfect over nude
Alexa Silk – a smooth as silk black pearlescent shade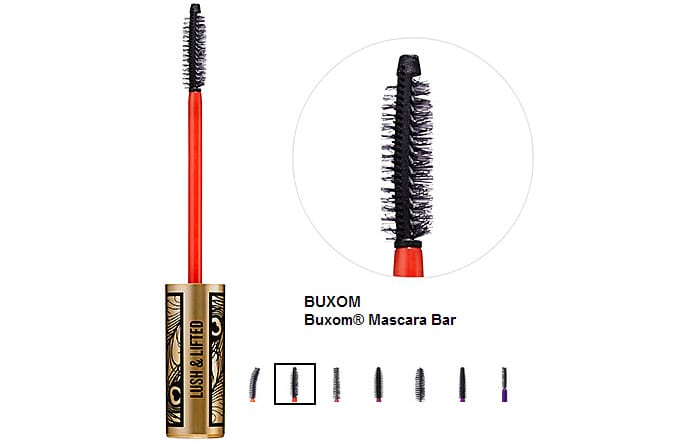 Buxom Vanity Lash and Bar Mascaras
Buxom Vanity Lash mascara is designed to work with one of the 7 Buxom Mascara bar brushes. I think the concept is really interesting for a mascara, if you really like the formula.
Curl & Contour – angled brush hugs, contours & shapes for voluptuous, head-turning curves
Lush & Lifted – one side builds ultra-plush lushness—the other separates & lifts lashes sky-high
Strong & Long – sleek, chic brush shape teases lashes to extreme lengths
Full & Fabulous – molded ball tips power through lashes for lavish fullness from roots to ends
Big & Bushy – super bushy bristles layer on massive volume for majorly big lashes
Thick & Defined – molded flexi-bristles & tapered tip for epic thickness and deft defining
Itty Bitty – small but mighty detailer discovers & amplifies your littlest lashes


Beauty Blender Micro Mini
Are these  not the cutest little things you've ever seen? I soo want to try one! They're supposed to be perfect for concealer or contouring.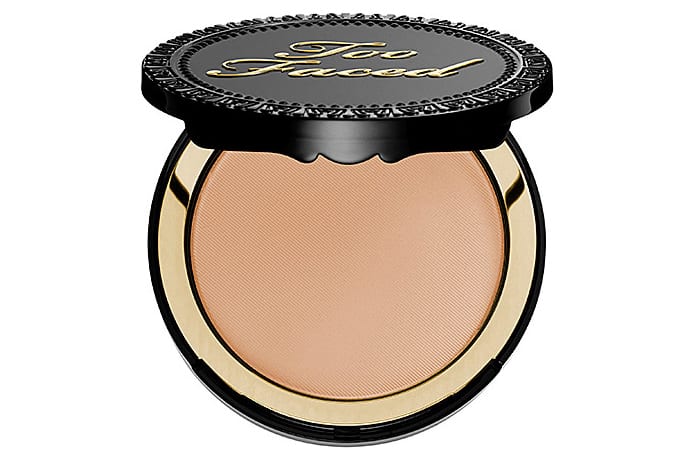 Too Faced Cocoa Powder Foundation
This is a really nice smelling powder foundation with a light finish. If there's a shade match for you, you should check it out. I have Fair, which is unfortunately too dark for me, but there are currently 8 shades available.


Urban Decay Subversion Mascara Primer
I ran out to buy this in store when I found out it was finally available. It's awesome. Review coming soon.


Kat Von D Lightning Liner
I had a royal clusterf*ck trying to get this liner in Hex. I ordered it online and they sent me the wrong shade, Fyfe, twice. Sephora's customer service the first time around was incredibly rude and unhelpful. The CS rep BLAMED ME for them sending me the wrong product, told me I needed to mail it back ASAP or I would be charged for their mistake. I mailed back the first one, and re-ordered the Hex liner. They sent me the wrong liner AGAIN, so I called up and bitched at them because as a VIB Rouge, I do feel like they shouldn't make that same mistake twice. This time they told me to keep Fyfe, and not order online but go pick it up in store. I was deeply disappointed in Sephora's customer service because I prefer to order online rather than hunt down a product in store. Eventually I did pick up Hex in store. It's pretty enough I may pick up Poe.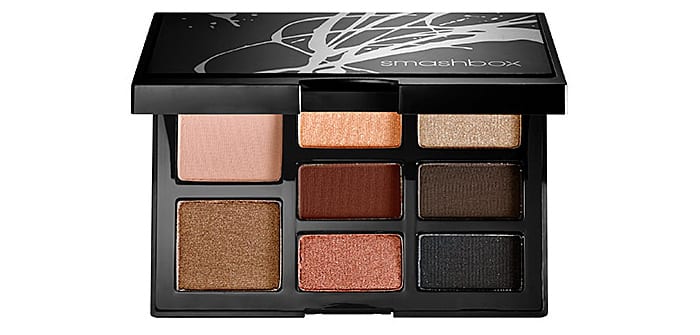 Smashbox Cherry Smoke Photo Op Eye Shadow Palette
Inspired by deep cherry and bordeaux shades from the runway, this palette is meant to be worn with deep red lip shades.


Ardency Inn Modster Southampton Lip Kit
The lipstick is Forward, a pink with blue and violet undertones. Monster lip balm and primer is tinted slightly green to neutalize lip color and prep it for a lipstick. I like the Ardency Inn formula and I own Black is Blue in it.


Bite Beauty Agave Lip Mask Champagne
I picked up the Champagne (rose gold pearl) lip mask, even though I hated the packaging on the original. So far the new one is holding up without breaking, but it doesn't feel quite as moisturizing as the original.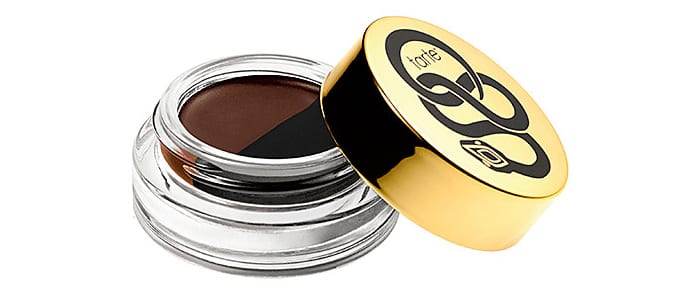 Tarte LE Amazonian Clay Dual Liner
I can't help but think this dual liner is clever, because most people reach for black and brown over other shades.


Too Faced Bulletproof 24 Hour Liners
I've picked up 4 shades so far – White Lie (matte white), Get Lucky (metallic sea green), Purple Rain (purple shimmer) and Mink (metallic bronze). I've worn the colors for 12 hours without them smudging or budging (on Too Faced Shadow Insurance primer of course), so I'm a fan. They also have a metallic silver, matte black, black with shimmer, and bronzey brown. It's recommended for smoky eyed looks, but you can also use it as a shadow base or liner.


Bite Beauty Crème Lip Crayons
I'm in love with the look of these matte creme lip crayons! I want several of the new shades. Framboise (vibrant pink purple), Aubergine (eggplant), and Amaretto (peachy nude), are the shades calling out to me. Do want!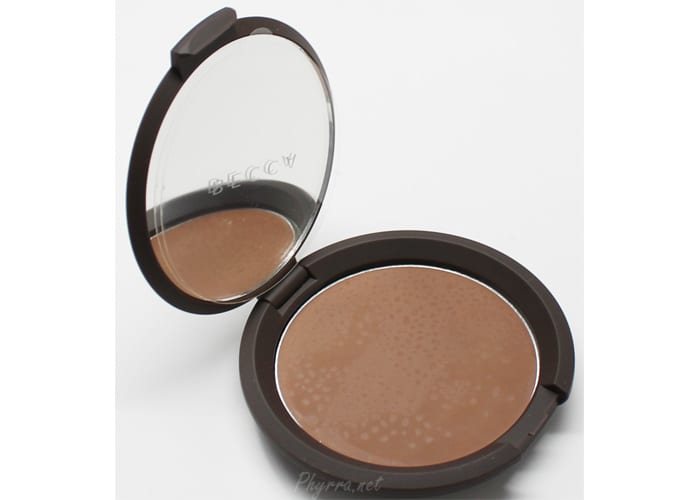 BECCA Lowlight Sculpting Perfector
I recently reviewed this and it is so easy to use! You can contour effortlessly with this product.


Obsessive Compulsive Cosmetics Fall 2014 Unknown Pleasures Nail Polish
6 gorgeous shades makeup the Fall Unknown Pleasures collection for OCC. Technopagan, Pagan, and Distortion are standouts, in my opinion. I'll be reviewing Technopagan, Pagan and Distortion soon. (vegan)


Obsessive Compulsive Cosmetics Fall 2014 Unknown Pleasures Lip Tars
There are 6 lovely shades for the lip tars for Fall 2014, too. My favorites are Technopagan, Pagan and Vain. I bought Pagan and will probably pick up Technopagan, and maybe Vain. (vegan)
What new items have you seen at Sephora recently? Any you've been lusting after? Or have you taken the plunge and picked them up?