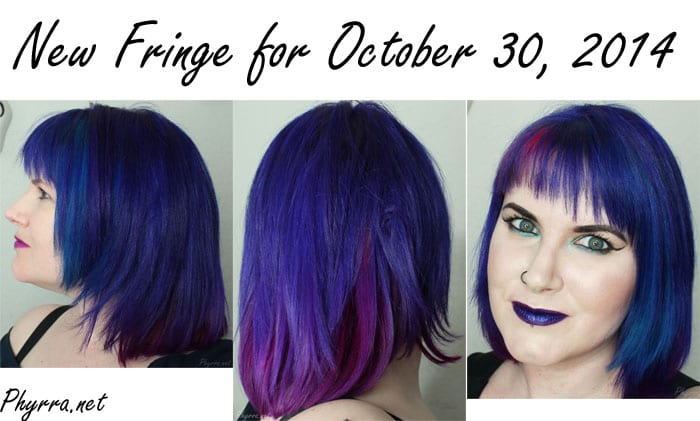 Last weekend I dyed my hair (for the first time since August) and yesterday I got my hair cut. I opted for a new fringe, and less than 24 hours since my cut I'm already like arg! Why did I do that?
New Fringe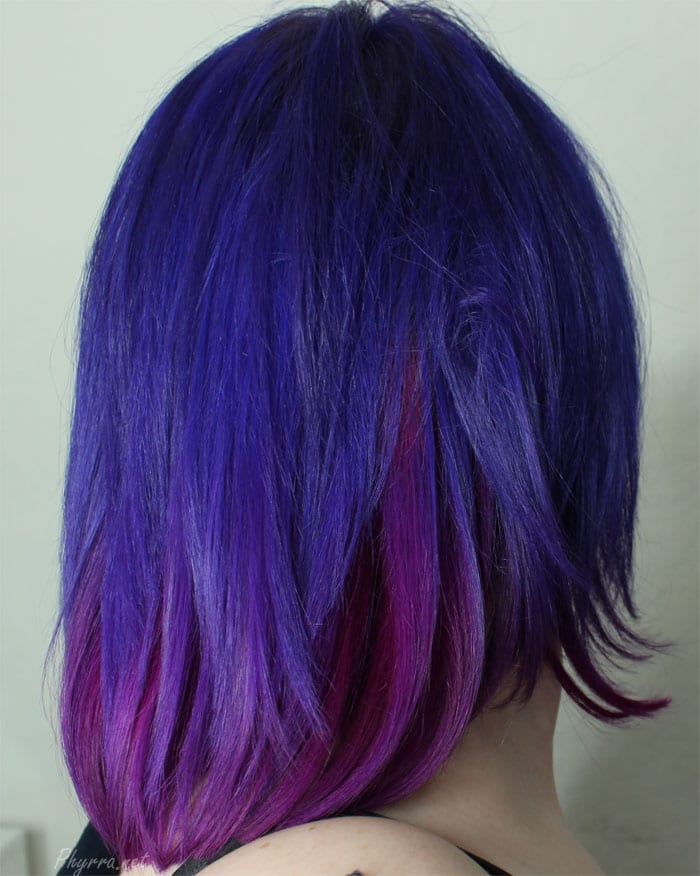 For the pinky-purple part of my hair I mixed Pravana Wild Orchid with Manic Panic Fuchsia Shock and Cotton Candy Pink. For the violet purple part of my hair I mixed 60% conditioner with Pravana Violet.  I have no idea why my hair was kicked up funny on the right side.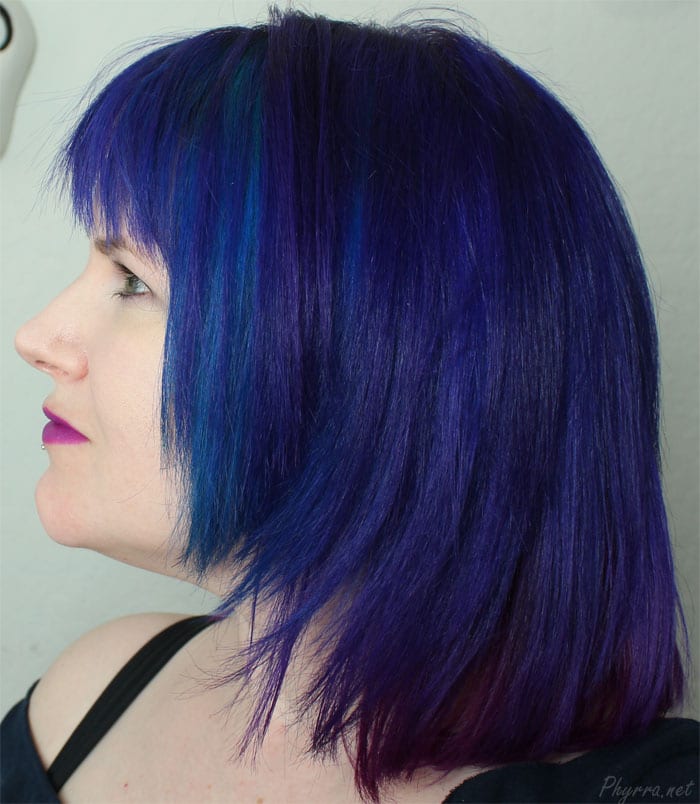 For the blue streaks on my left side I mixed a touch of Pravana Green with Manic Panic Siren's Song and Ion Color Brilliance Turquoise.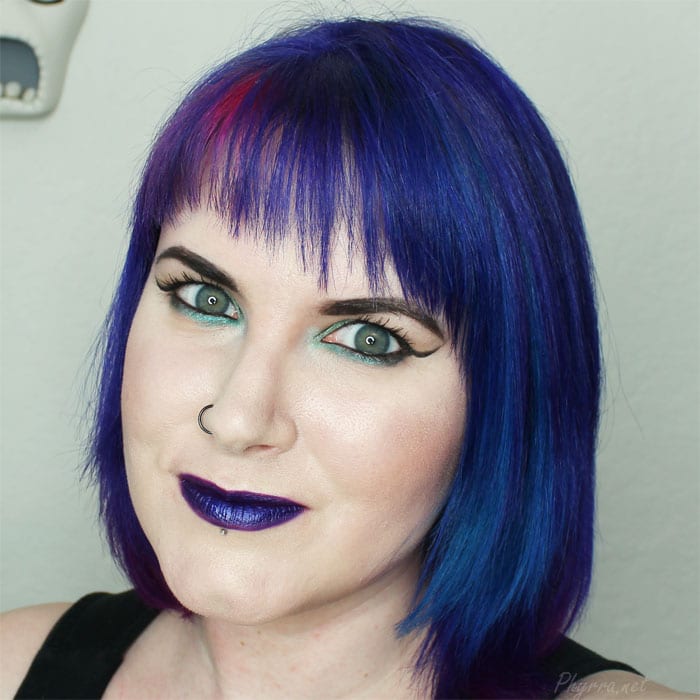 The fringe that my stylist Lori gave me is fun and funky and asymmetrical, which I liked when she gave it to me, but now I already know I'm going to be pinning it out of the way.