National Hair Stylist Appreciation Day
Today is National Hair Stylist Appreciation Day. I wanted to give my hair stylists that I love a shout out. I know things are tough right now, but we appreciate you and miss you! While salons in Florida are not currently open, I have 3 stylists I want to share with you that I love and recommend for the Tampa Florida area for hair. Once the salons are open again, their chairs are gonna be booked!
Cliff at iStyle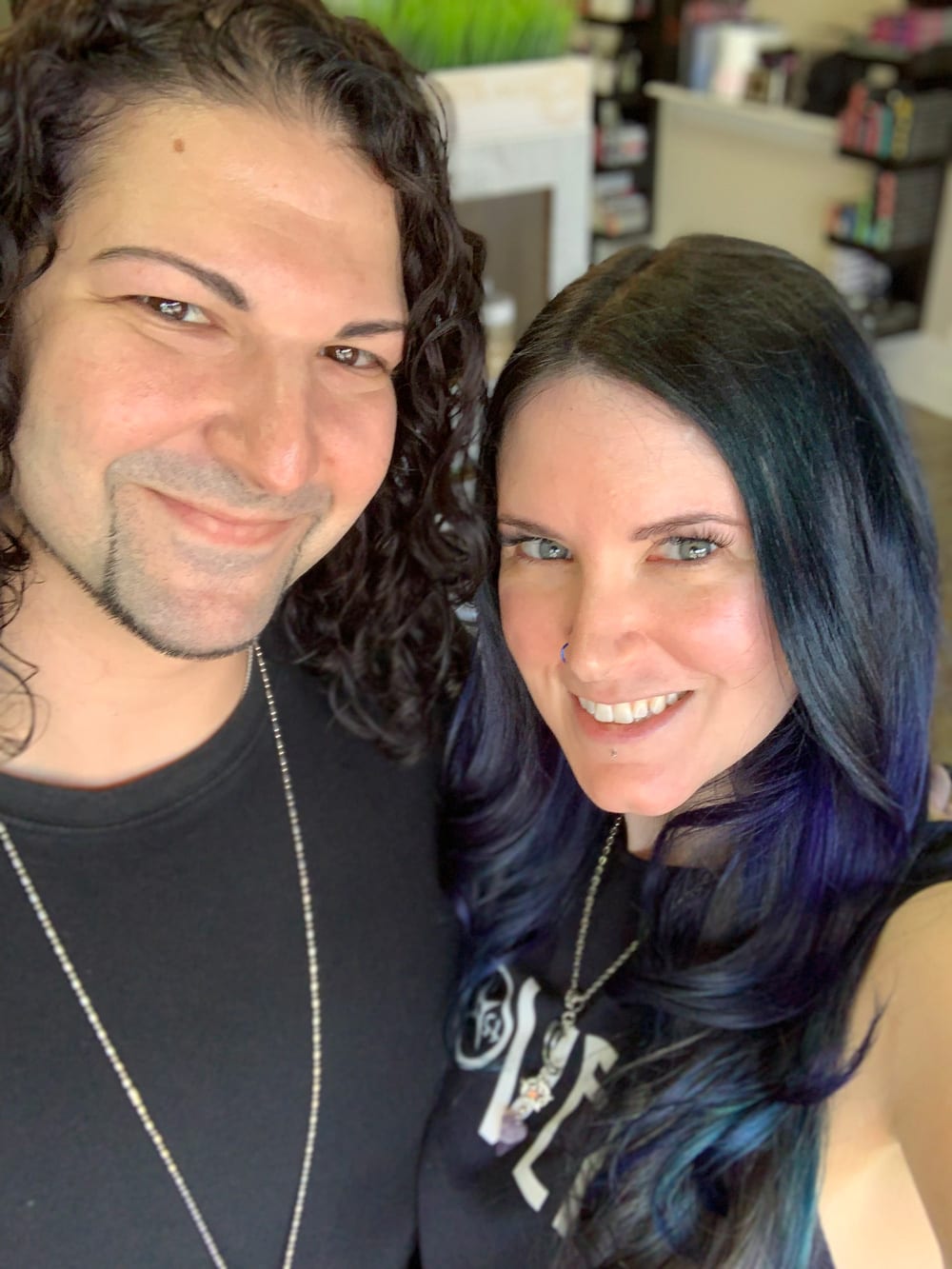 Cliff has been my hair stylist for several years. He helped my hair recover from a horrible dye job that practically ruined my hair. He's a master with curly and wavy hair, the king of extensions, and talented with bayalage. I love how he cuts and styles my hair. He's even started cutting Dave's wavy hair.
You can book appointments with Cliff at iStyle. (813) 949-0604
Oz at Fabuloz Hair Extensions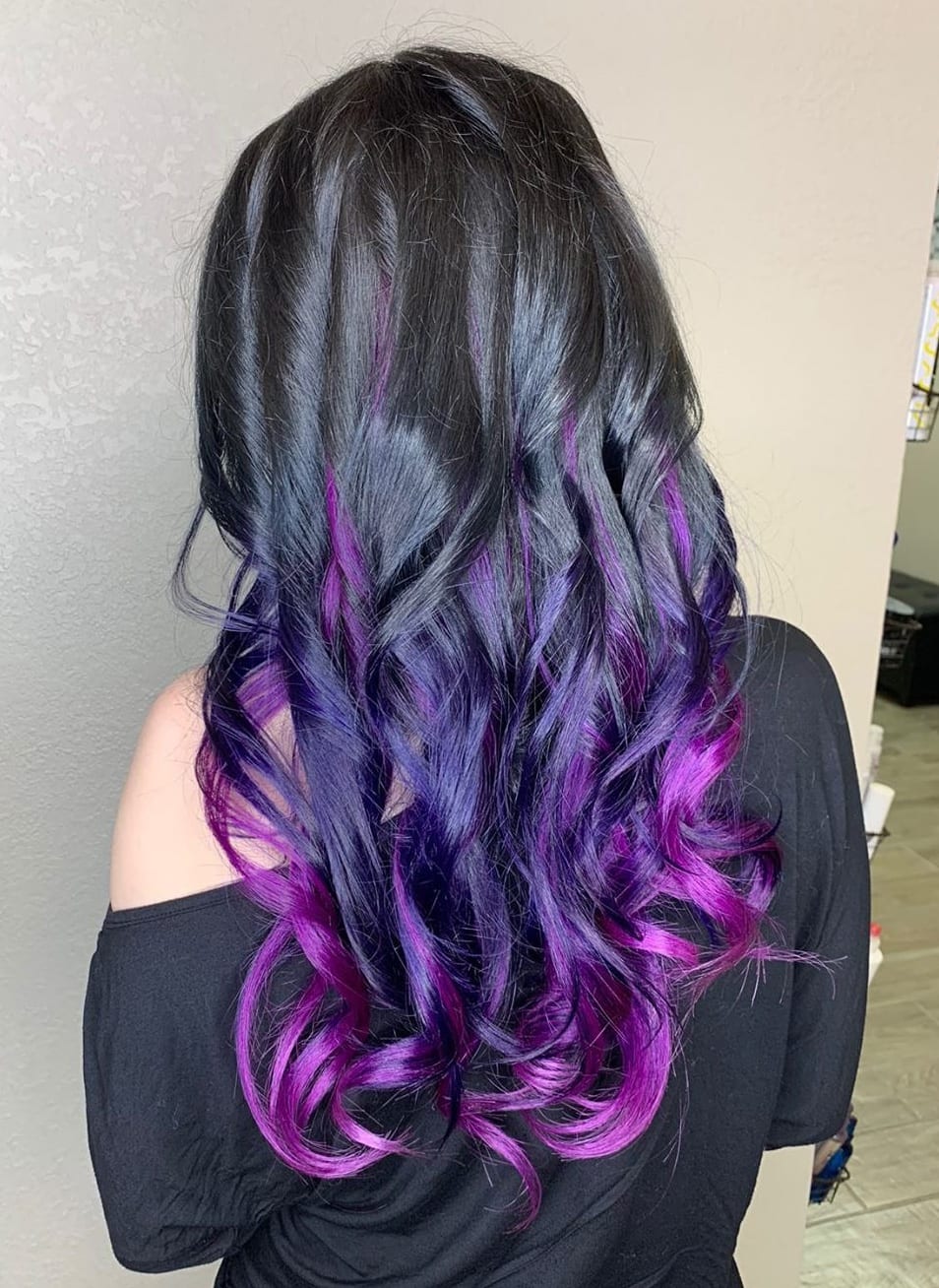 Oz, also known as Tanya Mendez, is an amazing hair stylist and the owner of Fabuloz Hair Extensions. I wore her luxury hair extensions for two years and loved them. They were as easy to style as my own hair and the colors always looked amazing. I couldn't find a photo of me and Oz together to share with you, but any time you've seen me with extensions in, they're from her company.
You can reach Oz for appointments at (407) 494-6596.
Tania Jimenez at House of Stylists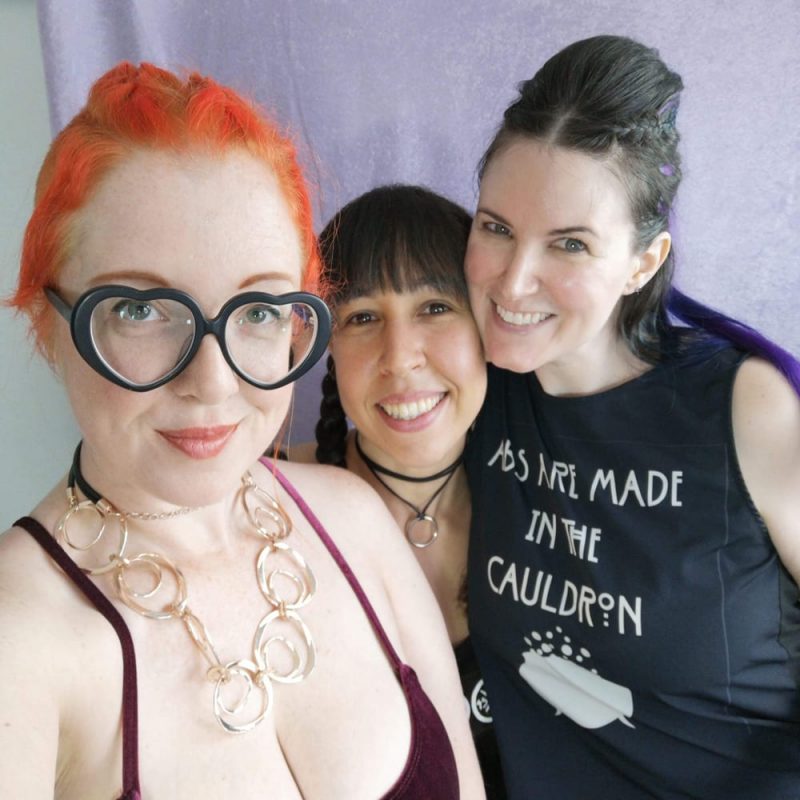 I have to give a shout out to my awesome friend Tania, too! She is a great gothic hair stylist in Tampa. She filmed two hair tutorial videos with me, too! Check out her WWE Ronda Rousey Inspired Braided Ponytail Tutorial and her Easy Viking Twists Tutorial.
In addition to being a hair stylist, Tania is also a personal trainer. She's my goth fitness trainer. You can find out more about her personal training at Lift Craft Fitness.
You can reach Tania for hair appointments at (305) 303-0548.
My Hair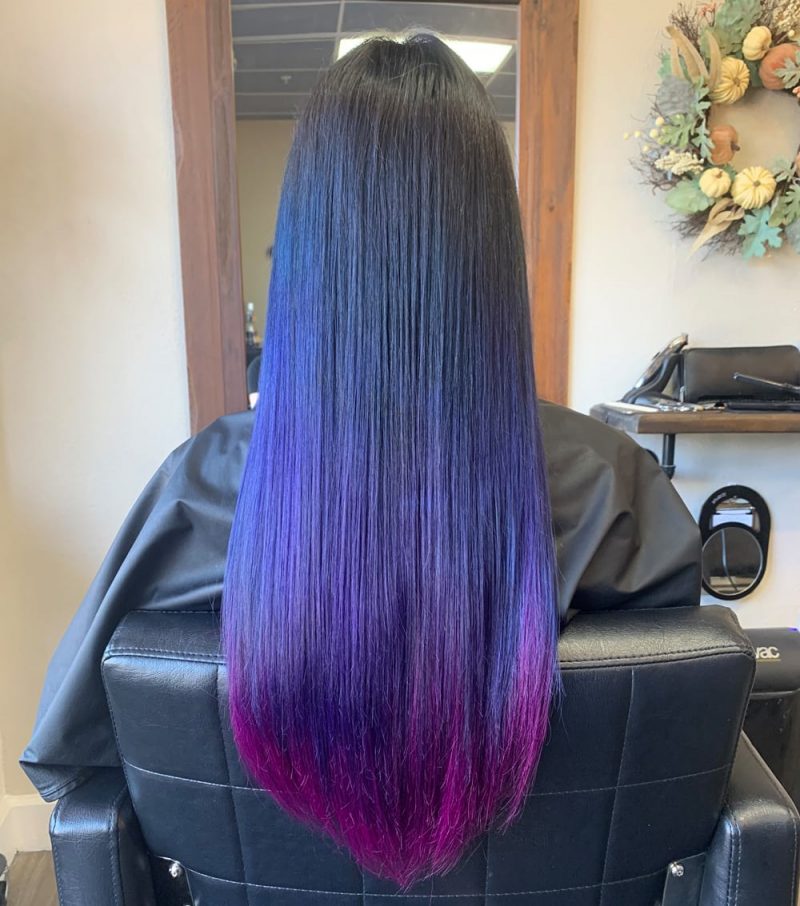 Above is my hair with extensions freshly installed. I miss my extensions!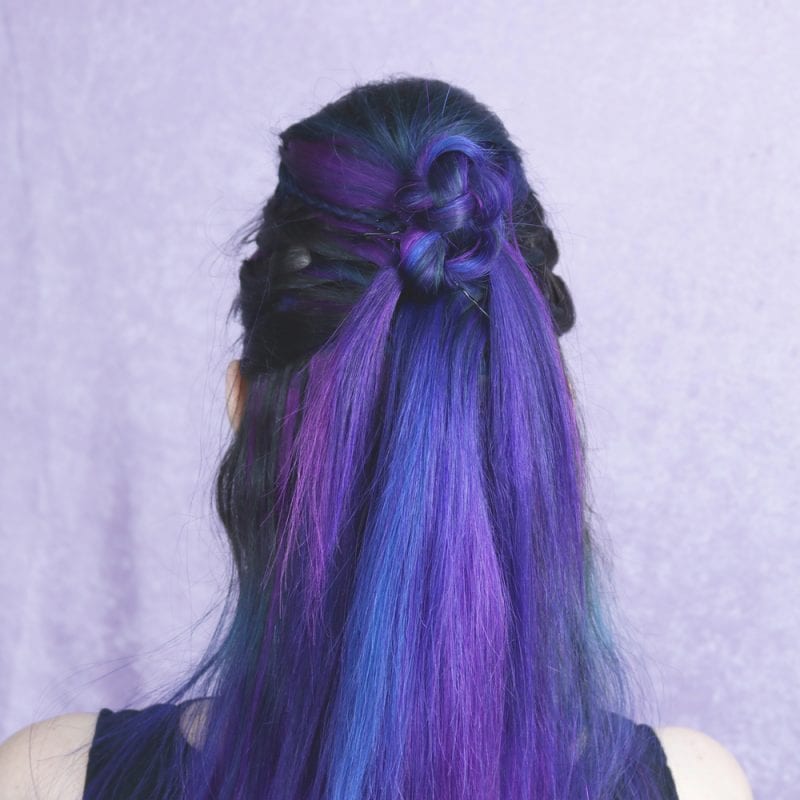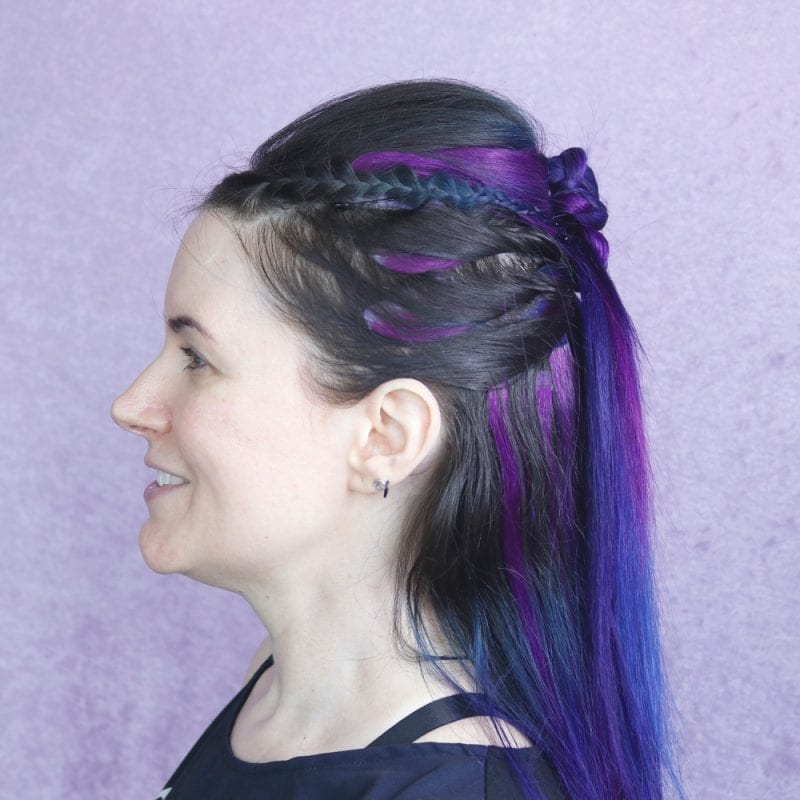 Above is how my hair turned out with the viking twists by Tania.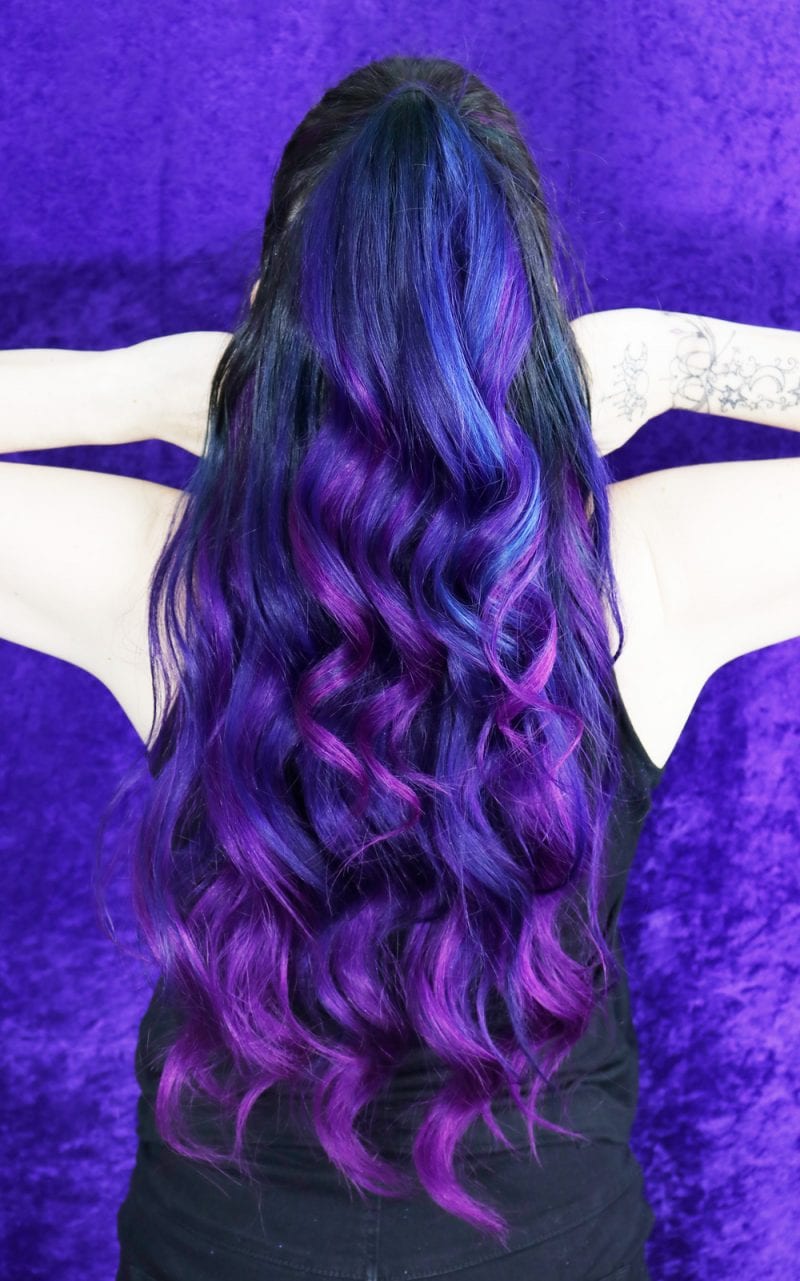 This is actually one of my favorite hair styles ever! It's by my bestie Mickey Fitzpatrick, WWE Makeup & Hair Stylist. See his Divas WWE Half Up Half Down Tutorial here.
My Hair Today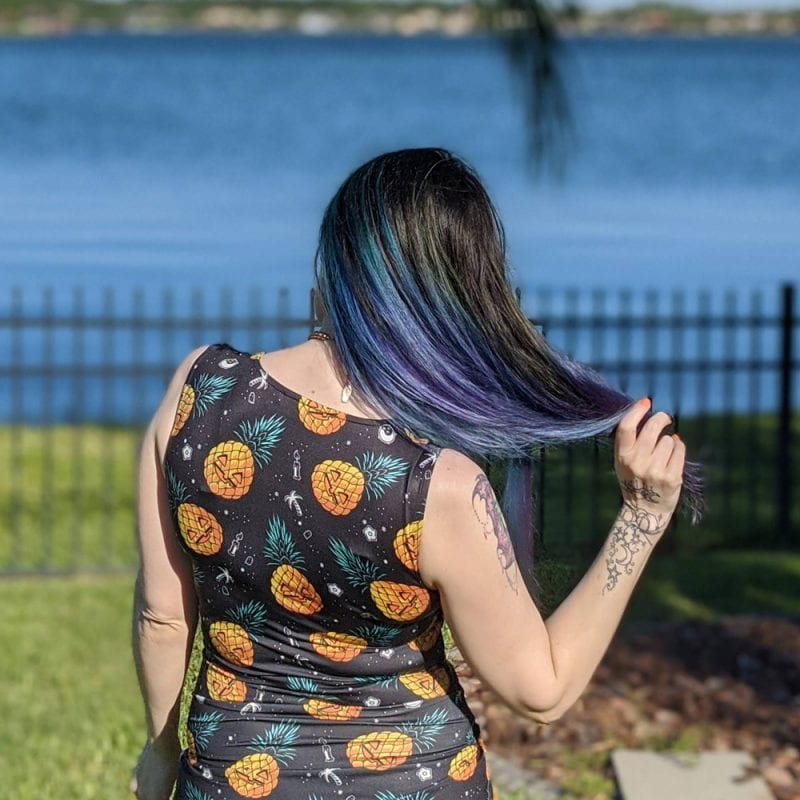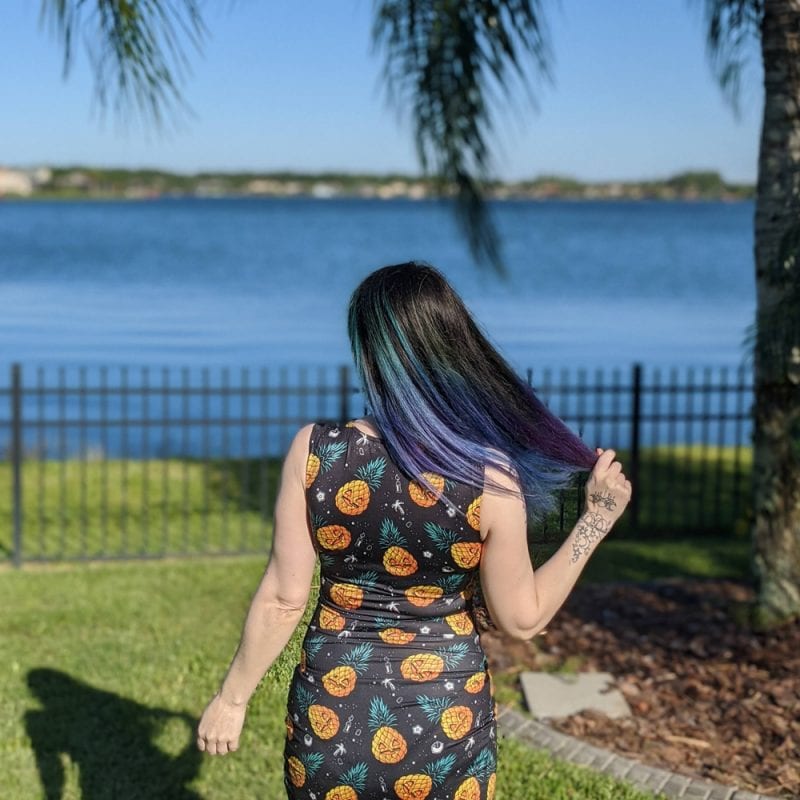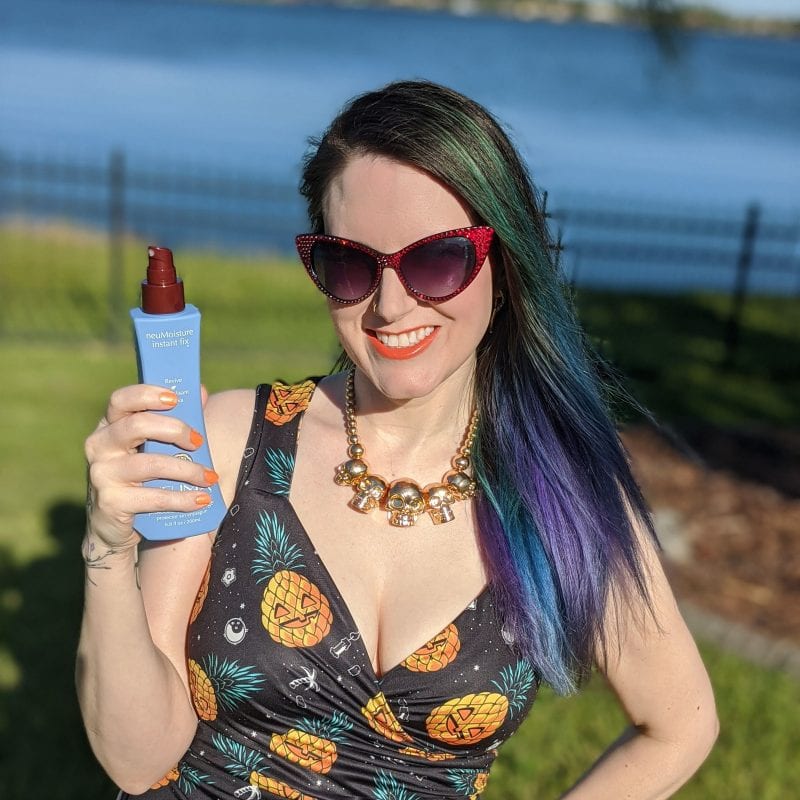 I put on makeup for the first time in forever because of my shoulder injury to take a few photos of my hair. My hair is healthy, but the color has faded a bit. I think all the black dye is out of my hair and what you see as black is my natural dark brown hair. Trust me, I can't wait for it to be safe to go back to the salon!
So on National Hair Stylist Appreciation Day, celebrate your hair stylist! Let them know you miss them. If you can, buy a gift card to their salon. I know they're missing us too!