I'm excited today to be able to show you the NARS Olympia contour blush. The NARS Contour blushes are made up of 3 shades – Olympia, Paloma and Gienah. I was concerned that with just three shades available in the contour blush formula that the lightest would be too dark for me and that the darkest shade would not work for the deepest of skintones.
PR sample.
NARS Olympia Contour Blush Review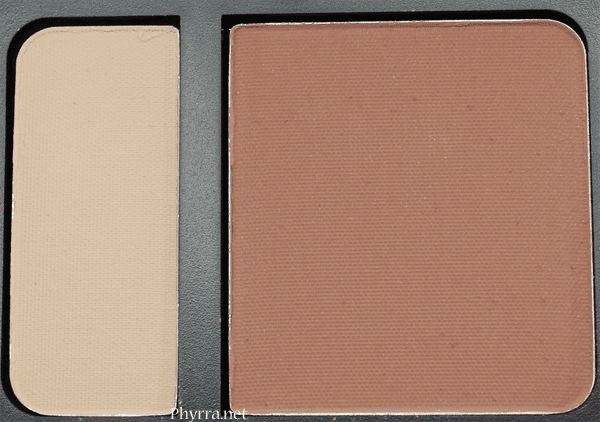 About the Contour Blush
A duo of contouring blush shades to create natural-looking dimension for the face with a lightweight luminous finish. A deeper shade enhances definition while a lighter shade illuminates the high points of the face.
To create a beautiful sculpted cheek, apply the deeper shade of the Contour Blush to the hallow of the cheek with the Contour Brush #21. Using the Blush Brush #20, sweep the lighter shade across the cheekbone towards the temple to soften and highlight. Finish the look with a pop of your favorite Blush shade on the apples of the cheek. – Shayna Shapiro, Lead Trainer
Price
$42
Availability
NARScosmetics.com, NARS boutiques
Shades Available
Olympia – ivory / rose
Paloma – pink beige / deep rose
Gienah – honey / amber


I took swatches under different lighting conditions. On the left is the highlighter shade and on the right is the contour shade. To me the highlighter is a pale vanilla, while the contour is a peachy brown. I'm happy to say that to me, Olympia is a good match for my skintone. If you're curious about how Gienah works for deeper skintones, please check out The Style and Beauty Doctor's review. For the middle shade, Paloma, check out Makeup & Beauty Blog's review.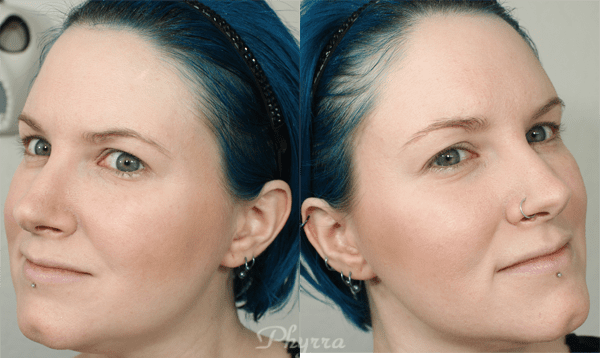 I've got just the contour applied above, on both cheeks.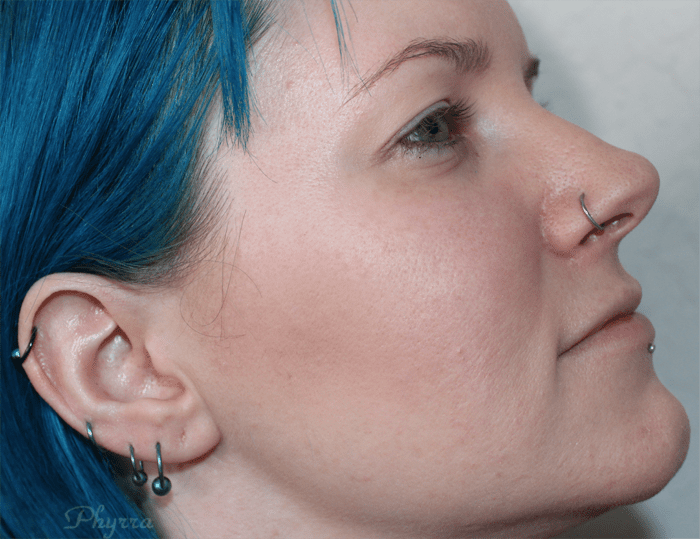 Above, I'm wearing the contour shade and highlighter on my cheek. I think the two together look nice.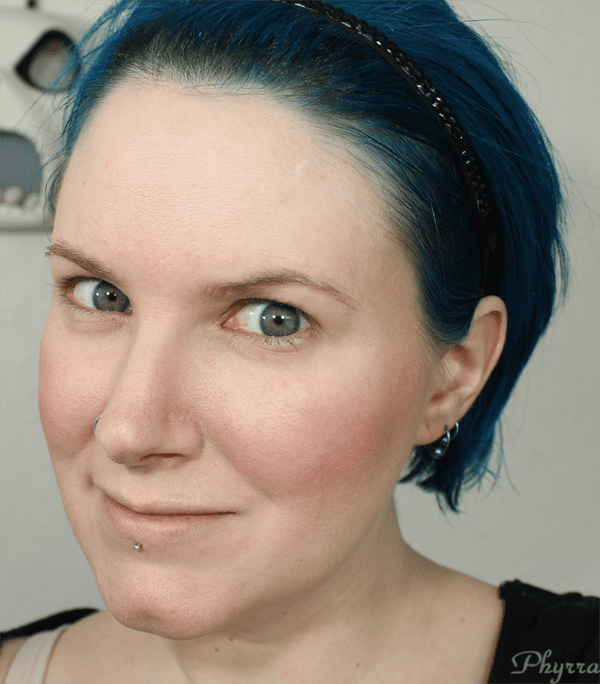 Above I'm wearing the NARS Olympia Contour duo with a pop of blush.
I feel like Olympia is the perfect contour highlighter duo for my skintone. It's easy to apply. It's got a great texture. It wears well. If you're pale and afraid of contouring, swatch this one! I was afraid it would be too warm for my skintone but I like how it turned out.
What do you think of NARS Olympia Contour Duo? Would you wear it?
Pros
Cruelty free
Good pigmentation
Easy to apply
Cons
The deepest shade Gienah may not work for the deepest skintones