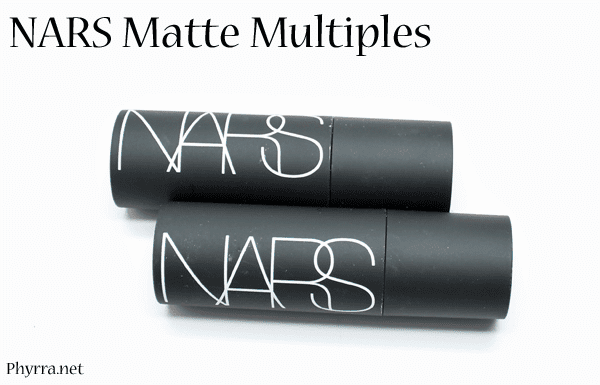 Today I've got two of the NARS Matte Multiples to show you. I'm a fan of the original Multiples and I have two full sizes – Luxor and Puerto Vallarta. I also have a few minis from a holiday set in Orgasm, Copacabana and South Beach. I prefer to use them on the cheeks or the eyes. I don't like them on the lips.
PR sample.
NARS Matte Multiples Review
About NARS Matte Multiples
A modern matte multipurpose makeup stick for lips and cheeks that may be used wet or dry. This innovative formula—the next wave makeup artistry for lips and cheeks—delivers vibrant pops and sensual sunkissed modern matte hues for lips and cheeks. Used dry it delivers a burst of high-impact color; used wet, color melts into skin with an imperceptibly smooth, sheer finish.
This product may be used on both lips and cheeks and wet or dry for different effects.
Used dry it delivers a burst of high-impact color; used wet, color melts into skin with an imperceptibly smooth, sheer finish.
For dry application, apply directly to cheeks or lips and pat with fingertips to blend.
It can also be applied with fingertips.
Artist's Tip
"Matte Multiple easily creates a multi-dimensional effect. Start by using it wet over the high points of the cheek for a sheer veil of color. Next, use the same shade applied dry underneath the cheek bone for more intensity." –Jane Richardson, International Makeup Stylist
Shade Availability
Altai – rose bronze
Anguilla – ginger pink
Cappadoce – golden bronze
Exumas – pink apricot
Laos – rose coral
Siam – poppy red
Vientiane – copper bronze
Price
$39 for .26 oz
Availability
NARS, Sephora, Nordstrom, Bloomingdales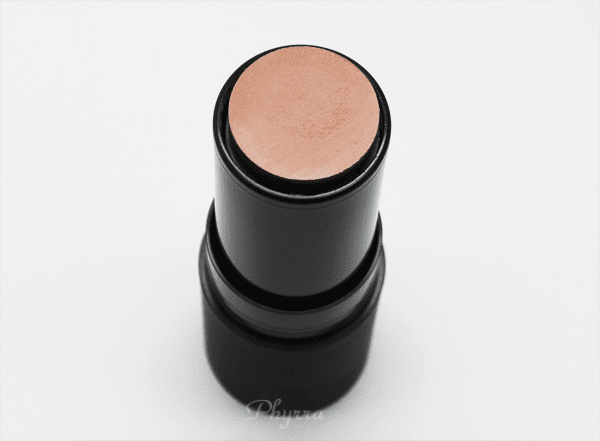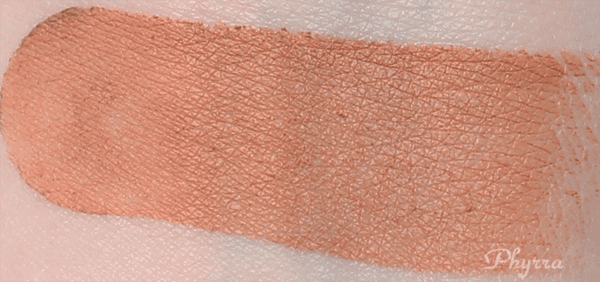 To me Altai is a brown with peachy-pink tones.


To me Aguilla is a pretty, yellow-toned pink.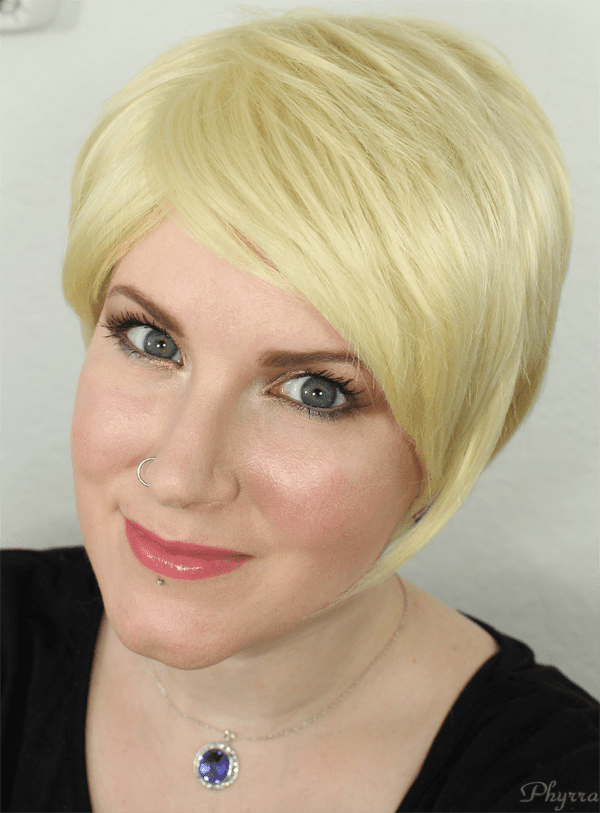 In the picture above I contoured my cheeks with Altai, then I applied Anguilla as a blush. I highlighted with Luxor.
My Thoughts
The matte products are .26 oz vs. the original Multiple of .5 oz, but they're the same price. That feels like quite a price hike. While on the one hand I have never finished one of my Multiple sticks, so .5 oz lasts forever, I would have rather seen a reduction in price to go with the reduction in amount of product.
Anguilla doesn't have any shimmer to it. Altai doesn't have shimmer, but it doesn't seem to be flat. It almost has like a slightly satiny quality. I think both shades would be flattering on a variety of skintones. Anguilla seems like a great blush shade for spring. I think Altai would be great year round as a contour or bronzer.
I found both Altai and Anguilla to be extremely pigmented. However, they were very easy to apply and to blend out. I applied them from the tube to my cheeks and then blended out with my finger tips. They seemed to meld with my skin. These wore for 8 hours for me (on top of my cc cream and primer) and didn't show any signs of stopping when I removed my makeup.
Overall, I think the Matte Multiples are a nice addition to the NARS lineup. I just feel they're expensive for the amount of product that you get.
What do you think of the NARS Matte Multiples? Would you wear them?
Pros
Extremely pigmented. A little goes a long way.
Easy to blend
Long wearing
Cons
Only 7 shades available
Very expensive for the amount of product that you get