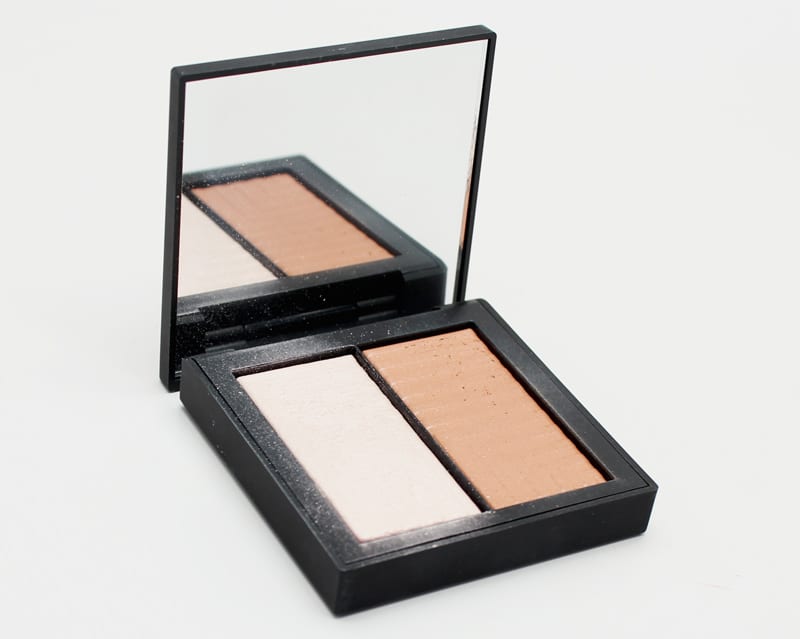 When I was in LA I hung out with my dear friend Jen from My Beauty Bunny and of course we had to go shopping at Sephora together. We went looking at blushes and she fell in love with Craving and after swatching it, I decided I needed it too!
NARS Dual-Intensity Blush in Craving Review
Where to Buy
Sephora, Nordstrom, NARS
Price
$45 for .21 oz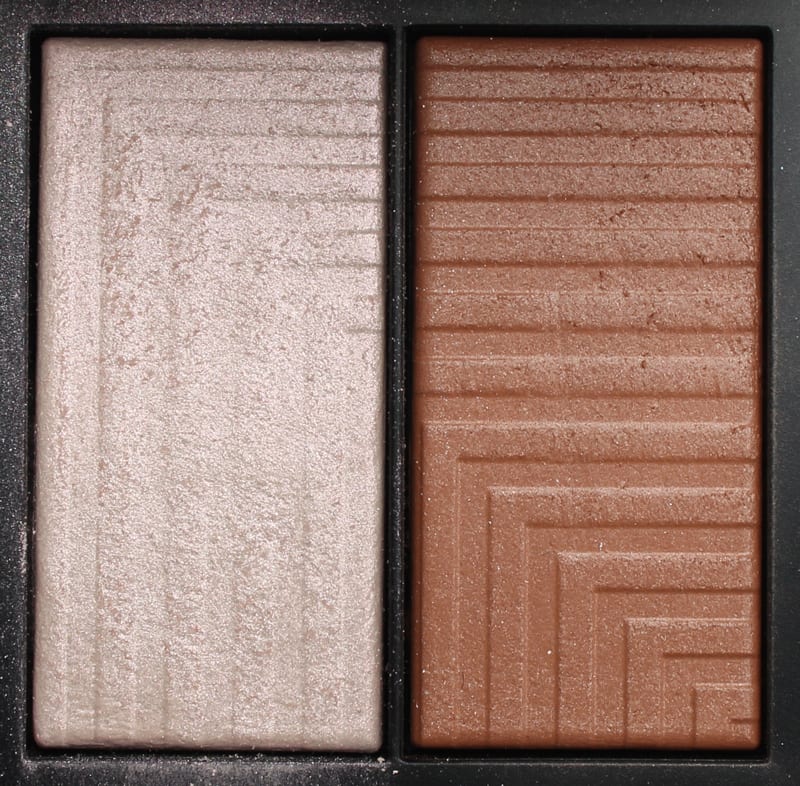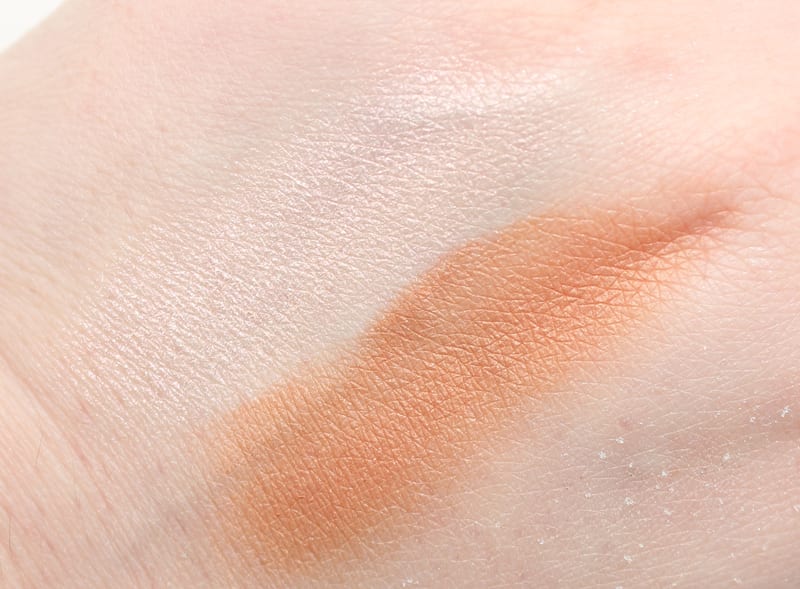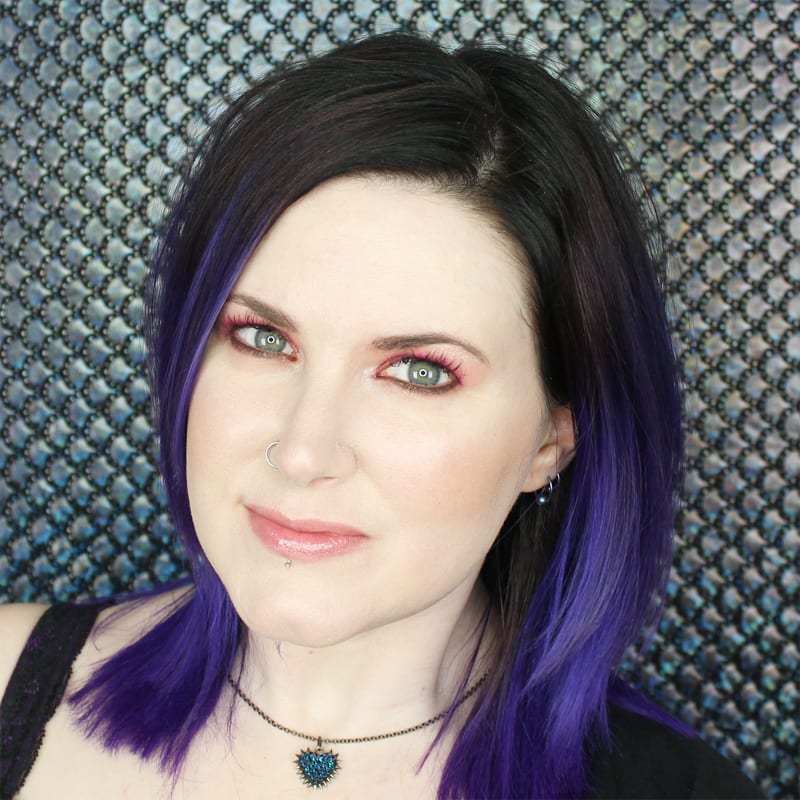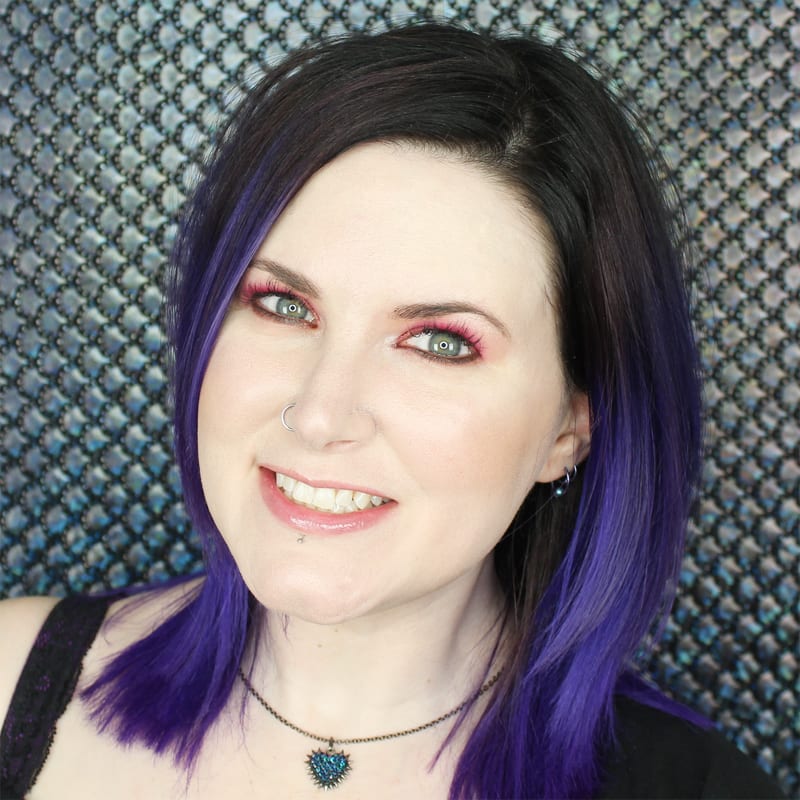 Applied Dry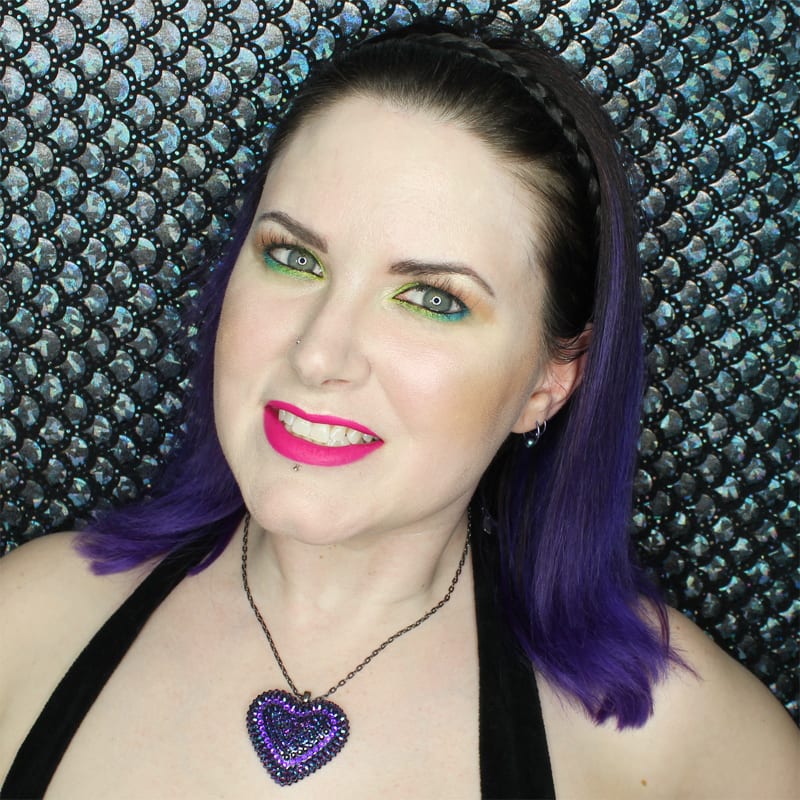 Craving is a blush you can apply dry for more sheer color or wet for more intense color. You can wear the shades seperately or blend them together. One side is described as a sparkling seashell pink highlighter and the other side is a shimmering beachy bronze. On my skin dry, they translate to a light peachy bronze blush and a subtle, but beautiful iridescent pink highlighter. I like how the highlighter looks damp, too.
NARS recommends applying this dry for a healthy glow, and I do think the darker side looks best on me dry. NARS says that this turns into a translucent, second-skin finish when applied wet. I don't think it's translucent, but I do think it's definitely higher shine. When it's wet it's more likely to emphasize texture issues on my face.
In addition to wearing the two shades separately, as I have above, you could swirl your brush on both of them to wear it mixed together, or you can layer the light shade on top of the darker shade. It's a very versatile product.
The peachy bronze side actually works as a flattering bronzer shade for pale skin, so I'm very happy I picked it up because I can now confidently recommend a bronzer when people ask me for one.
How would you wear Craving? Have you fallen in love with the Dual-Intensity Blushes? Let me know!