Since I had another gift certificate to use up for Shoes.com, I ended up purchasing another Loungefly Hello Kitty purse that I'd had my eye on. It's gigantic. (And there's a sale going on at ebags.com today if you're interested in it.)

Image courtesy of ebags.com
It's huge, and easily fits my kindle 2 in its case as well as a makeup case, my wallet, my inhaler, and anything else I want to chuck in it.
It's 14″ x 11″ x 6″ (35.6cm x 27.9 cm x 15.2 cm)
and it's HEAVY, weighing in at 2 lbs, 8 oz. (maybe 1.3 kg?)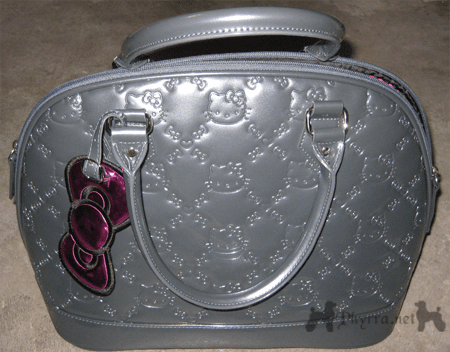 It's also incredibly cute and I feel like if I just removed the bow that it would be a proper 'grown up' purse. Dave loved the fact that it's got embossed Hello Kitty on it.
Anyway, it's very cute, but very heavy.