Ray really loves Shepherd's Pie and Shepherdess Pie. In light of this, and our dietary restrictions, I set out to make Shepherdess Pie for dinner. I looked at many different recipes before making my own. When I make this again, there are several things I will tweak. I should point out that we tend to eat vegetarian in my household most of the time.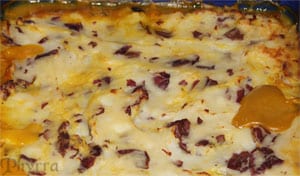 Ingredients:
Red potatoes (I used 1 bag)
Pacific Natural Foods Savory Winter Squash Soup
College Inn Chicken Broth
2 cans sliced carrots (low sodium or no salt added)
1 can petite peas (low sodium or no salt added)
1 can regular peas (low sodium or no salt added)
2 cans french style string beans (low sodium or no salt added)
2 cans butter beans (low sodium or no salt added)
1 can black beans (low sodium or no salt added)
4 tablespoons corn starch
2 tablespoons Earth Balance butter
Sea Salt
Preheat your oven to 400.
Red potatoes:
1. Boil the red potatoes.
2. Drain the potatoes.
3. Mash the potatoes until they're lumpy.
4. Add 1 cup of chicken broth to the potatoes.
5. Using a hand mixer, blend the potatoes.
6. Add 2 tablespoons of Earth Balance butter
7. Blend the potatoes more.
8. Hand grind some sea salt for the potatoes and blend.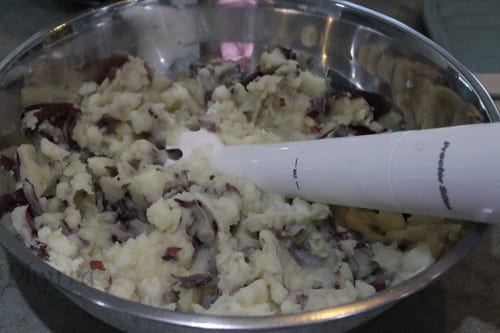 For the veggies, I used canned this time, but next time I'm using either frozen or fresh. If you use fresh or frozen, you'll want to steam the veggies first.
Veggies:
1. Drain the cans of veggies and put the veggies into a bowl.
2. Rinse the veggies to remove any residue.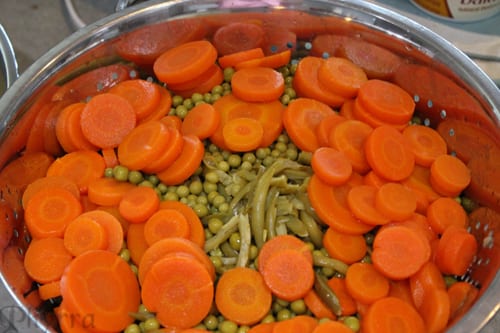 Veggie Sauce:
1. Blend 4 cups of soup with 4 tablespoons of corn starch.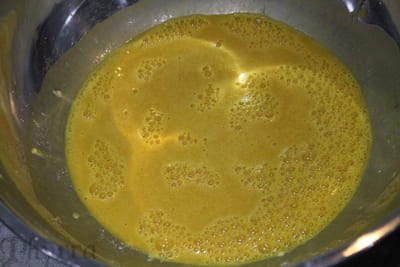 Put the pie together:
1. Put the veggies into your baking dish.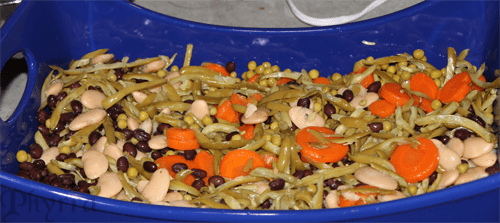 2. Pour the sauce over your veggies, making sure to coat the veggies, but you don't want it to be like a soup and float away. Mine had too much liquid (I'd added a cup of chicken broth because I thought I wouldn't have enough), and I should have just stopped pouring.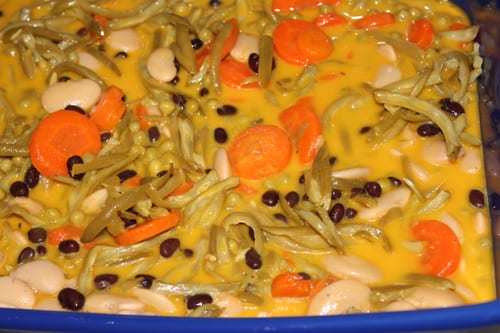 3. Take the mashed potatoes and apply them as a thin layer, completely covering all of the veggies.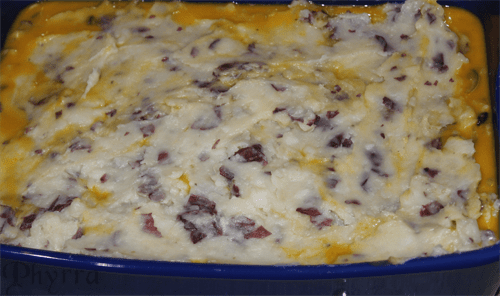 4. Bake for 35 minutes or until brown.
5. Let cool for 10 minutes and serve.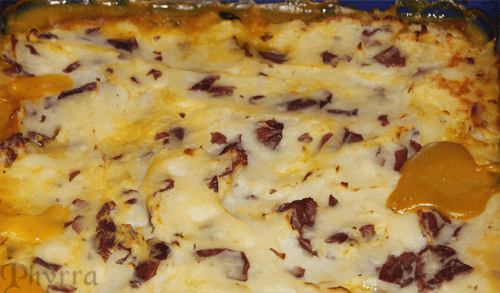 When I next make this, I'll probably use something other than butter beans, but I'm not sure what. I liked the black beans but I'm glad I only used one can. Fresh or frozen green beans and peas will make it much tastier. I'll use less liquid, because 5 cups was too much. I have the feeling 3 or 4 would have been perfect. I must admit that eating it the next day the consistency was perfect. Incidentally that tends to be how I love my lasagna too. I always think lasagna is better the next day.
As far as dietary restrictions go, when cooking for the household I have to keep in mind the following:
Soy/Tofu*, raw garlic, bell peppers, white potatoes, white onions, and pork
*On the note of soy, the fact that everyone in my household is allergic to soy sucks. I love tofu.
Would you eat something like this? What would you suggest to substitute for butter beans?