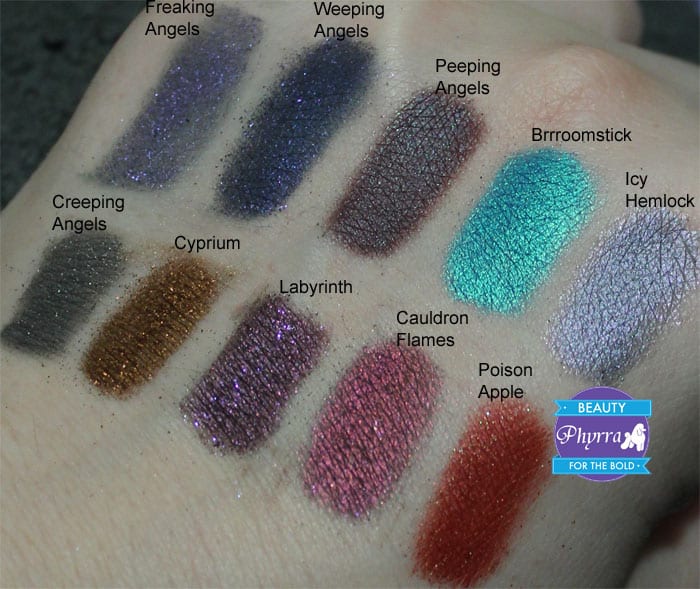 Good evening everyone! I hope you had a fabulous weekend and enjoyed the Thanksgiving Holiday if you celebrated. I just got back from Indiana and visiting my family and friends, but I really wanted to get these swatches up to share with you before the Black Friday Cyber Monday Sales end!  Today I've got colors from Morgana Cryptoria Don't Blink (Dr. Who Inspired),  Witchy Wonderland and Mystic Alchemy Collections. These shadows are in a semi-loose formula, which I really like!
Morgana Cryptoria Semi-Loose Eyeshadows Review
I swatched these on Coastal Scents Shadow Worx Primer.
Morgana Cryptoria is cruelty free and vegan.
Price
$7 each individually
$36 for 6 eyeshadows
Availability
Morgana Cryptoria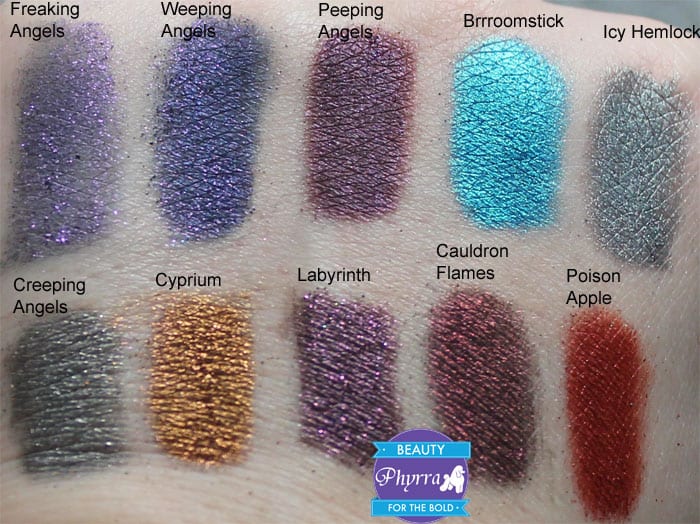 Freaking Angels (Don't Blink)
purple with pink violet shift
Weeping Angels (Don't Blink)
deep blue toned purple with violet shift
Peeping Angels (Don't Blink)
deep mauve wine with slight green iridescence
Creeping Angels (Don't Blink)
sparkling grey with champagne iridescence
Cyprium (Mystic Alchemy)
copper with bronzed tones
Labryinth (Mystic Alchemy)
purple with a blackened base and lots of purple sparkles
Brrroomstick (Witchy Winter Wonderland)
Rich teal blue with turquoise iridescence. This is currently my favorite teal blue. I'm in love with this color!
Cauldron Flames (Witchy Winter Wonderland)
blackened burgundy red with red iridescence
Poison Apple (Witchy Winter Wonderland)
red with brick undertones and green sparkles
Icy Hemlock (Witchy Winter Wonderland)
deep grey with pink (and sometimes slight green) shift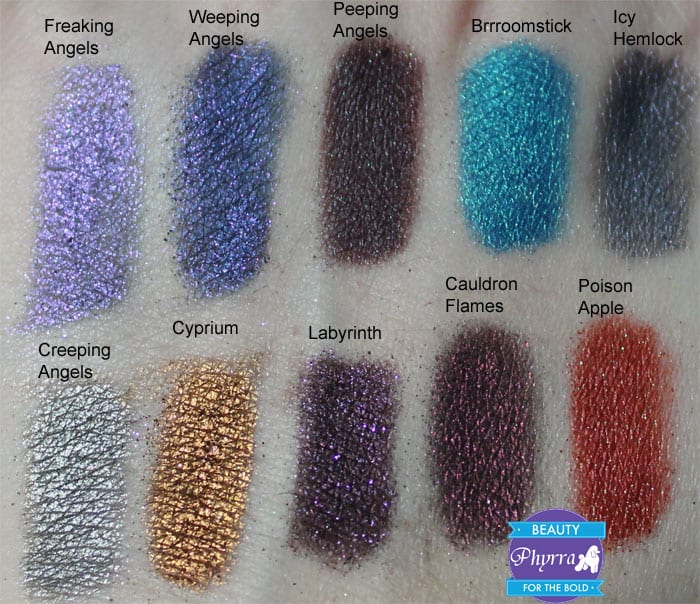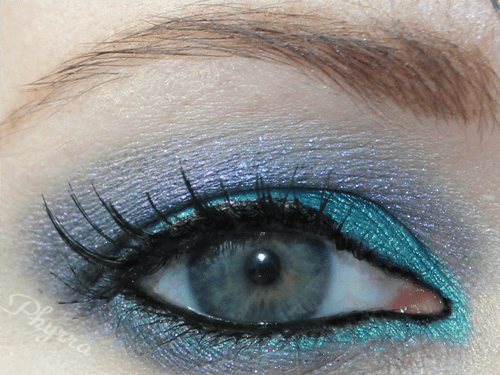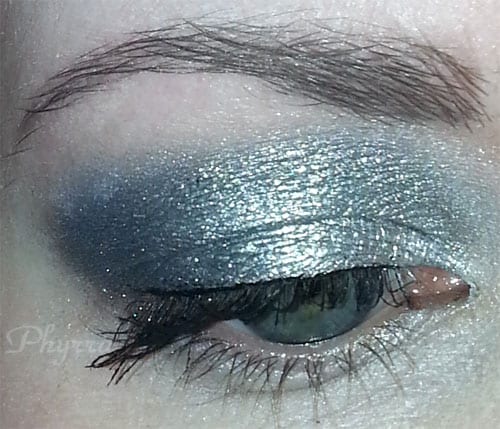 These colors are beautiful and complex! I get typical all day wear on eyeshadow primer with these eyeshadows.
I do recommend using an eyeshadow primer with these shadows. And if you really want to intensify the colors, use something like Fyrinnae Pixie Epoxy to really amp up the colors. I also love the results on NARS eye paints.
With the semi-loose eyeshadows, you just run your brush across the top of the product, tap your brush to take off any excess product, then apply.
Morgana Cryptoria has a major sale going on right now! You can save 50% or more! So if you love complex, semi-loose eyeshadows, you need to check out the sale. While everyone knows Morgana makes wonderful lipsticks in unusual colors, this new eyeshadow formula has blown me away and I love it! You will see me continue to rave about it! I've already placed an order to take advantage of the sale and pick up some more colors!
What do you think of the Morgana Cryptoria semi-loose eyeshadows?