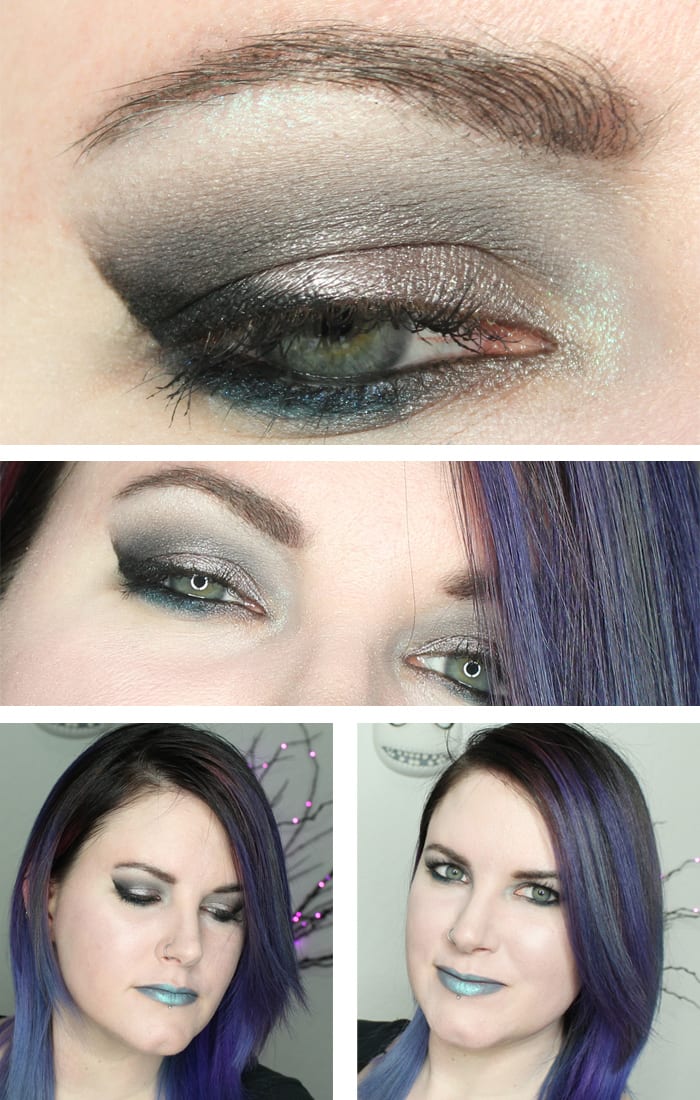 Happy Teal Thursday! Today I've got a Meow Inferno's Light and Purgatory's Shadow look to share with you. These are colors from the Meow Dark Dreams collection that I recently reviewed. I also used Makeup Geek Mattes.
Meow Inferno's Light and Purgatory's Shadow
This post contains a mix of press samples and products purchased by me.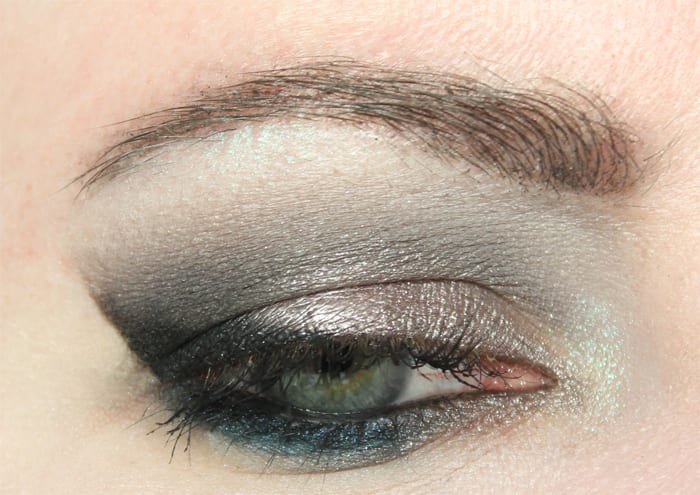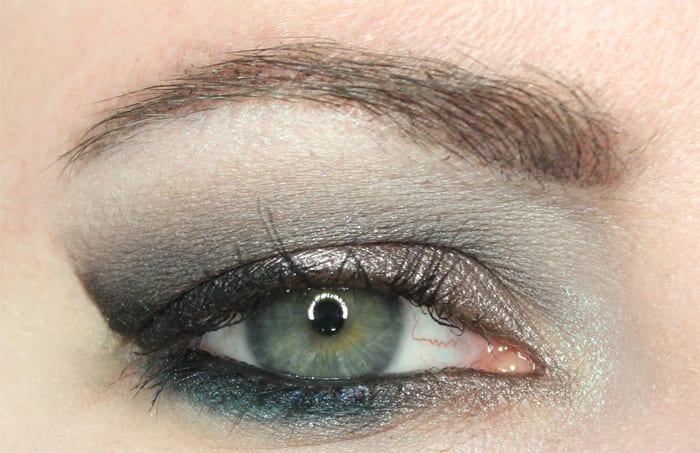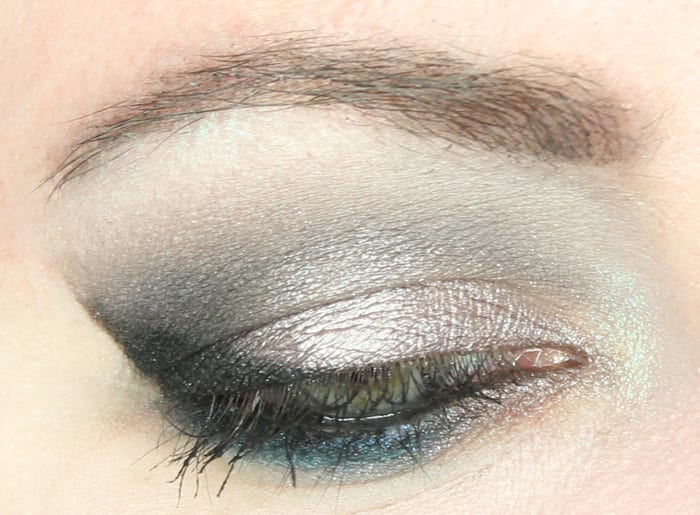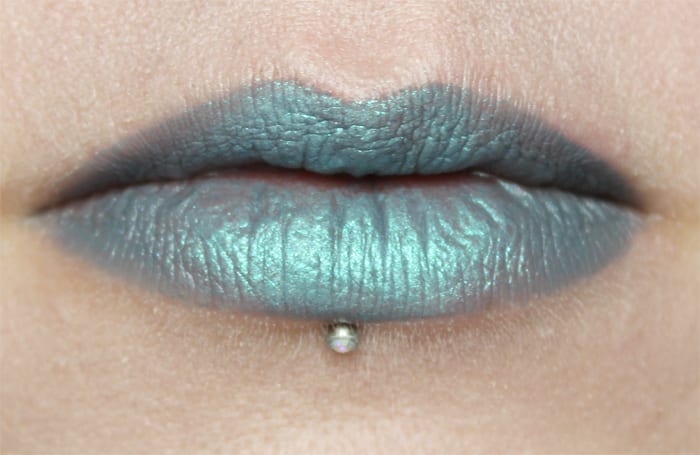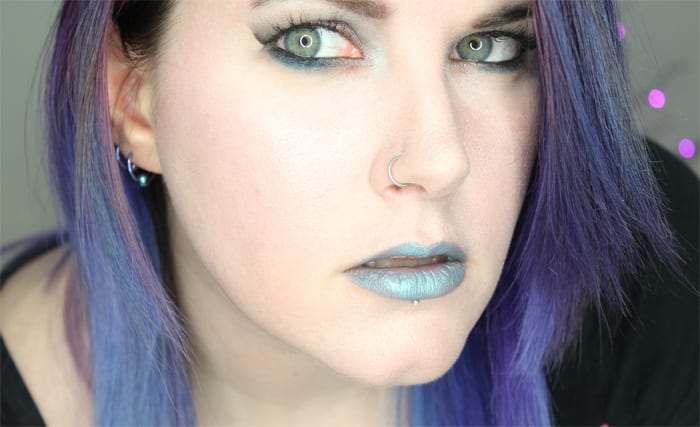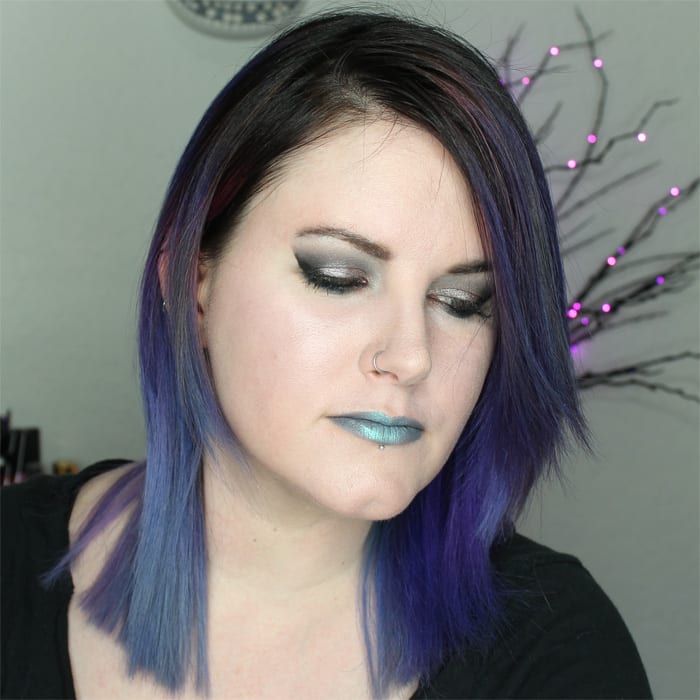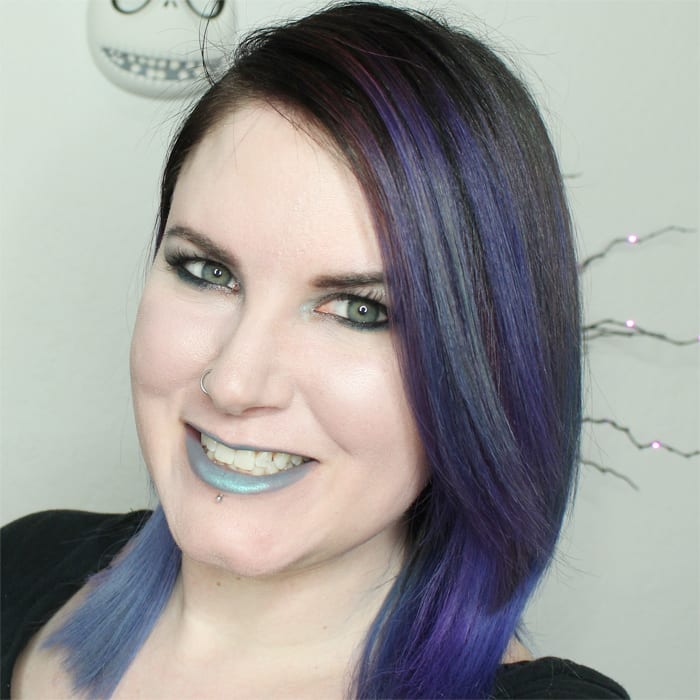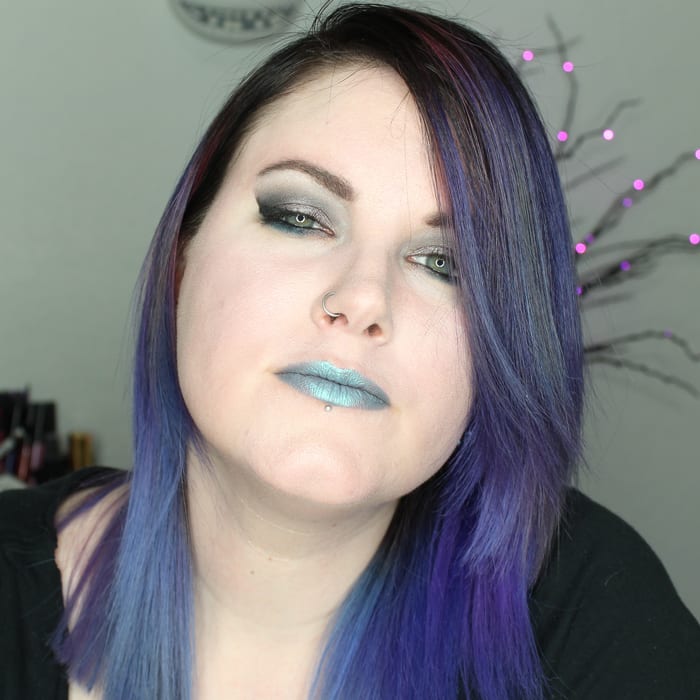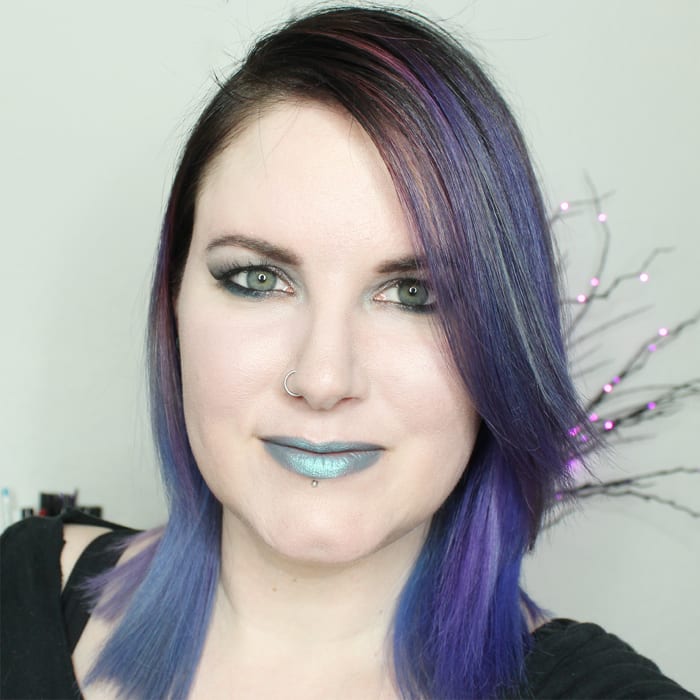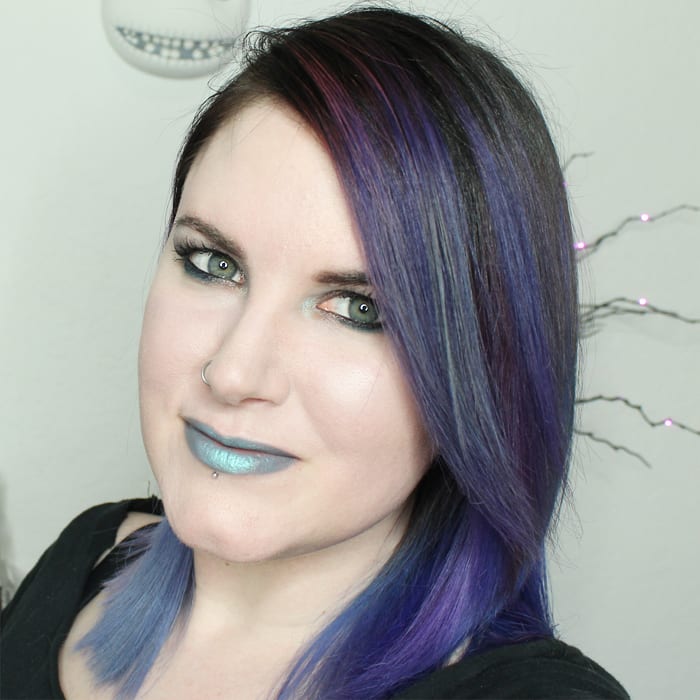 Eyes
Too Faced Shadow Insurance
Urban Decay 24/7 pencil in Perversion – outer 3/4 of lower lash line  (vegan)
Sugarpill Tako – base shade on the browbone  (vegan)
Meow Inferno's Light – lid and inner v, applied with a damp brush  (vegan)
Meow Purgatory's Shadow – lower lid, on top of Urban Decay 24/7 Perversion pencil  (vegan)
Makeup Geek Bedrock – hood (or crease or socket), blended upwards
Makeup Geek Concrete Jungle – outer lower hood (or crease or socket) – blended
Tarte Tartiest Black Liner – outer 1/2 of upper lash line, elongated out for a cat eye, upper waterline  (vegan)
Makeup Geek Corrupt – blended on top of tarte Tartiest  (vegan)
Sugarpill Lumi – inner corner of eyes, under brows  (vegan)
Urban Decay 24/7 waterline pencil in Legend – lower waterline
Physicians Formula Sexy Booster Cat Eye Mascara
Eylure Black Brow Pencil
Face
Cover FX Pressed Mineral Foundation in N10 (vegan) mixed with Laura Geller Balance-n-brighten in Porcelain – applied in a thin layer
Tarte Smooth Operator Amazonian Clay Pressed Finishing Powder in Fair
No Blush, that's my rosacea peeking through. No highlighter, that's the Porcelain foundation.
Urban Decay All Nighter Setting Spray  (vegan)
Lips
House of Uni Mystique – lips  (vegan)
Sugarpill Lumi – center of lips (vegan)
Of course the teal for this looks is not only on the eyes but the lips. Purgatory's Shadow is a deep teal blue. Sugarpill Lumi adds a light turquoise blue glow to the center of the lips.
This was my first time wearing House of Uni lipstick in Mystique. The formula is very creamy. I should  have  used a lip primer or lip pencil with it but I wanted to try it on its own. It applied easily. I patted Lumi onto the center of the lips.
I really love the silvery goodness of Inferno's Light. I think it's an excellent color for me. I feel like it's very glowy and brightens my eyes. I'm very happy with how ridiculously easy Makeup Geek Bedrock was to blend out. I used a tiny bit of Concrete Jungle at the outer hood, but it wasn't dark enough, so I ended up adding Corrupt. Then I decided well, what the hell, might as well wing it out.
I visited Christian my hair stylist yesterday and got my hair trimmed. Next week I'm going in for a color touch up. My roots are showing. Christian trimmed off an inch from the bottom and about half an inch from my chin length layer. Since he cut my hair, I had a great hair day.
What do you think of Inferno's Light and Purgatory's Shadow?
Last Updated on