Today I've got the Meow Cosmetics Harvest Moon Collection for you. It's a lovely Fall collection. Tammy from Meow drew her inspiration from the celestial wonders of an Autumn sky. She describes it as 'a palette of crisp smart Fall friendly colors with unexpected complexity.' I swatched all the eyeshadows and blushes on bare skin.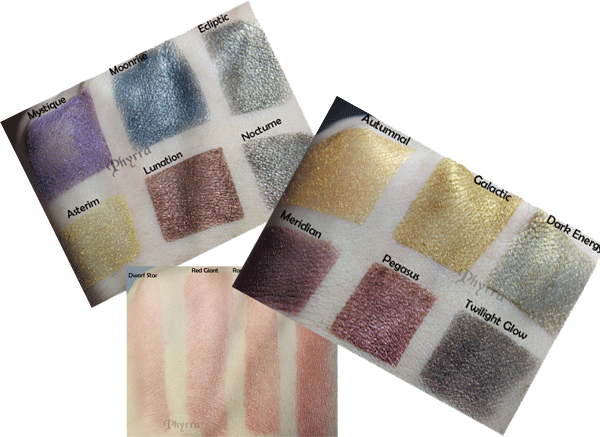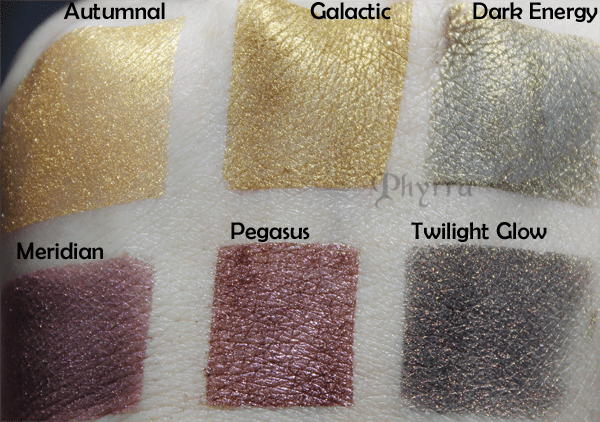 Autumnal
warm bronzed amber with golden iridescence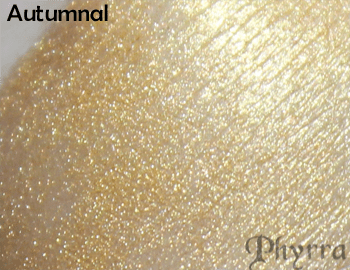 My Take
Amber with golden iridescence
Galactic
out of this world warm bronzed gold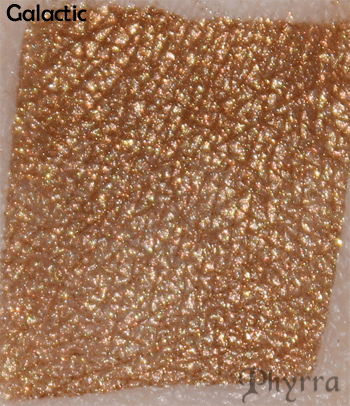 My Take
Bronzey gold with brown undertones
Dark Energy
complex dark iridescent olive-gold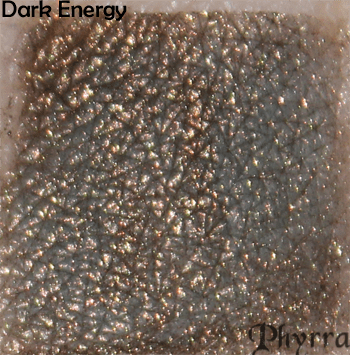 My Take
Olive green with gold iridescence
Meridian
medium hued berry with red iridescence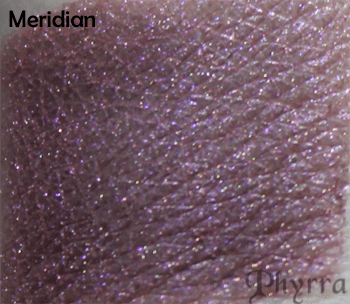 My Take
berry on a charcoal base with red iridescence
Pegasus
shimmer burgundy wine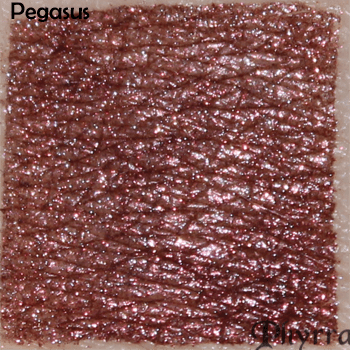 My Take
Deep burgundy with a bit of a brown tone
Twilight Glow
grey with lots of metallic copper iridescence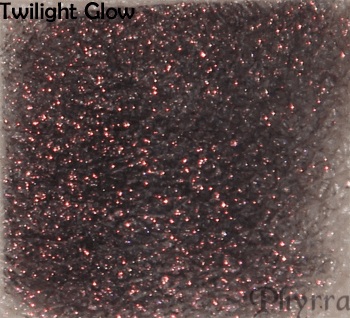 My Take
Sooty charcoal grey with copper iridescence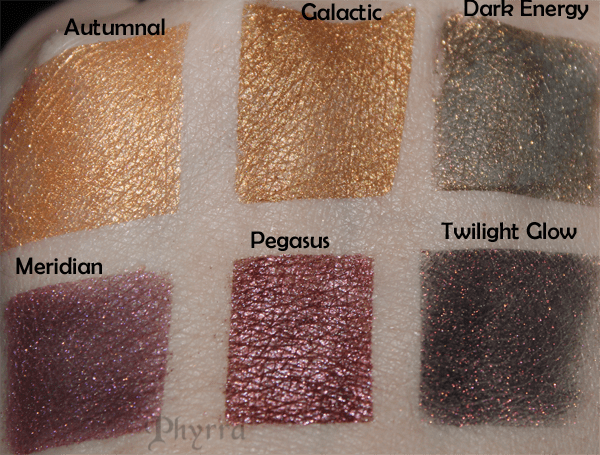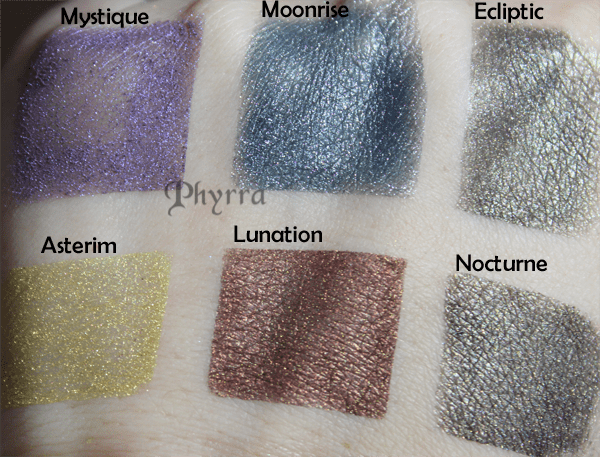 Mystique
blue toned grape with a strong metallic finish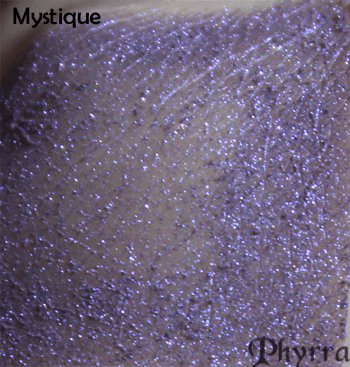 My Take
Blue-toned purple metallic. This one applied patchy on my bare skin.
Moonrise
intense metallic midnight blue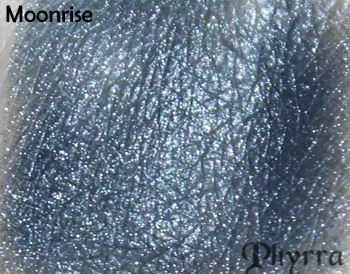 My Take
Blackened midnight metallic
Ecliptic
metallic silvery iridescent sage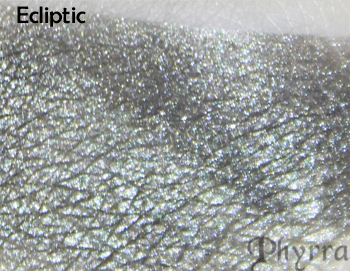 My Take
Deep green with silvery sage iridescence
Asterism
golden green gold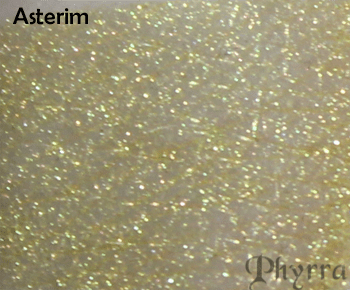 My Take
Beautiful golden green
Lunation
metallic umber/cinnamon with gold iridescence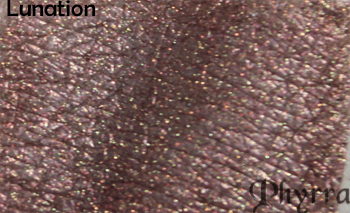 My Take
Copper metallic with slight gold iridescence
Nocturne
metallic iridescent forest green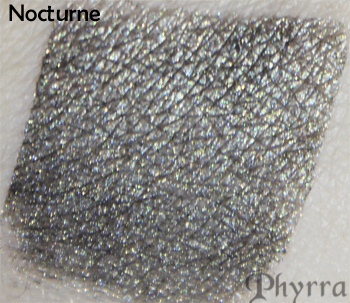 My Take
Deep green with iridescence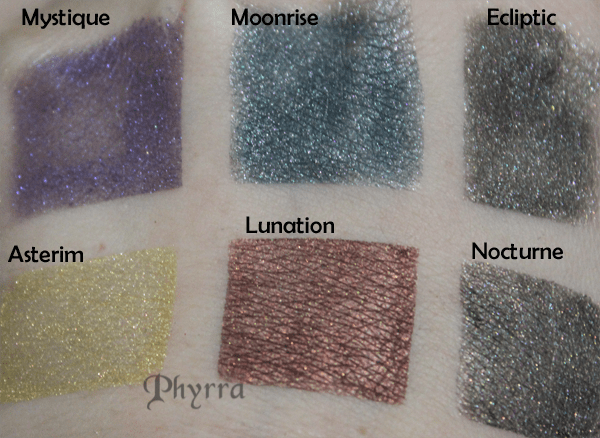 The Blushes have no official description, and these are my thoughts on the blushes.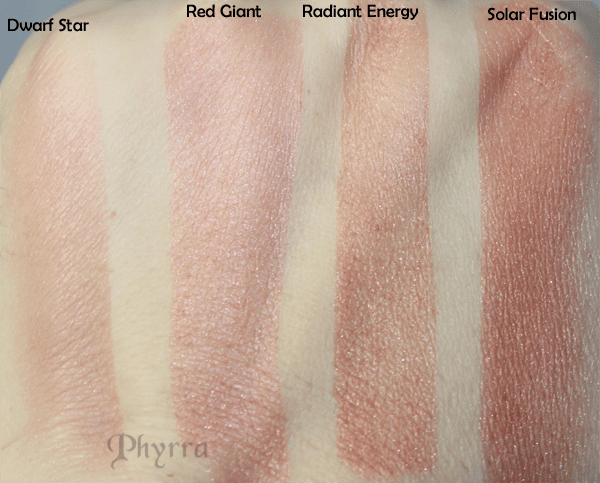 Dwarf Star
My Take
sandy coral beige
Red Giant
My Take
pink
Radiant Energy
My Take
coral pink
Solar fusion
My Take
coral red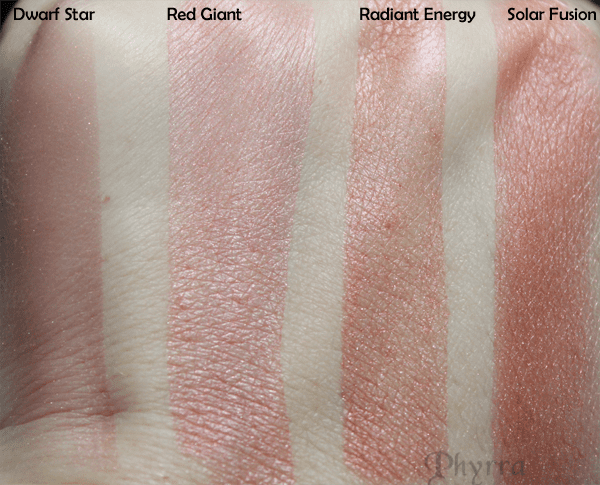 My Eyeshadow Picks:
Meridian, Autumnal, Galactic, Dark Energy, Twilight Glow
My Blush Picks:
Dwarf Star and Solar Fusion
I really love how Meridian looks, it almost has a dreamy quality to me. Which ones grab your attention?
Some products purchased by me. Some products sent for consideration. All opinions are my own.