This round of Makeup Wars is our Favorite Fall Look! I love the rich hues of Fall, the golds, purples, and burgundies. For Fall looks I always love to use metallic golds, burgundies, bronzes and purples. For this challenge I decided to go outside of my comfort zone and incorporate orange with Sugarpill (affiliate link) Flamepoint.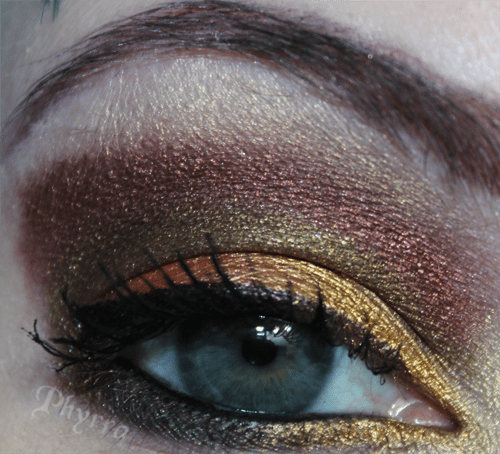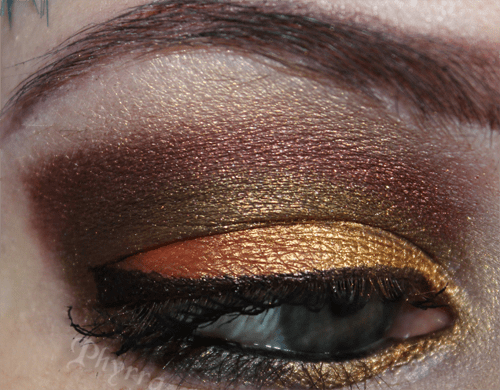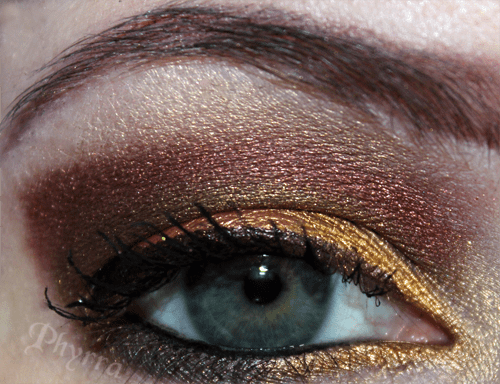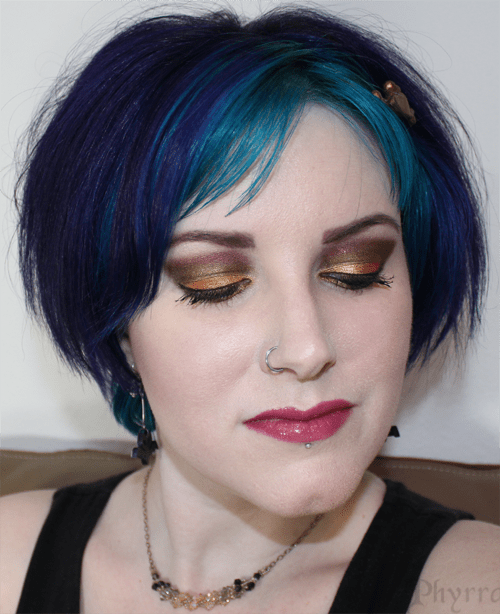 Before any look, I recommend starting with eyeshadow primer. I use Too Faced Shadow Insurance.
How to Achieve the Look:
Pat Sugarpill Flamepoint on the outer half of the lid.
Apply BftE Autumn onto the lid, blending with Flamepoint.
Blend BftE Very Vanilla onto the browbone, downwards to the crease.
With a pencil brush, apply Geek Chic Antediluvian to the lower crease and outer v shape.
Use a fluffy brush to apply Geek Chic Madness to the upper crease.
With a smudger brush, apply Geek Chic Eldritch to the middle of the lower lash line and then Autumn to the inner v and lightly dust a bit of Autumn onto Flamepoint.
Highlight the browbone and inner corner of the eye with BftE Ornamental.
Use Make Up for Ever Aqua Liner in Diamond Burgundy along the upper lash line.
Line the lower waterline with Urban Decay 24/7 Perversion liner, add mascara and you're done!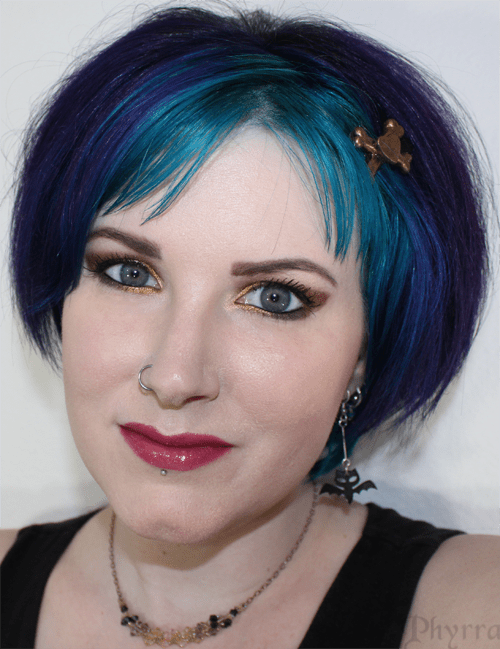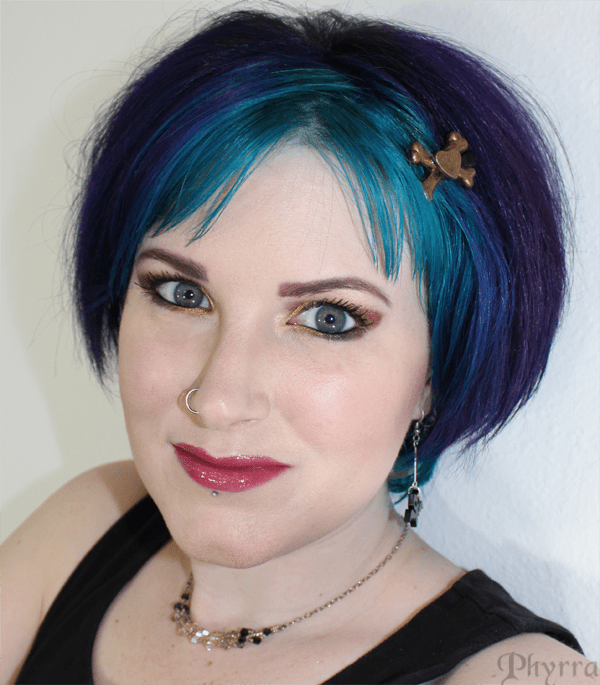 Eyes:
Too Faced Shadow Insurance
Sugarpill Flamepoint – outer 1/2 of lid
BftE Autumn – inner 1/2 of lid and inner v
Geek Chic Antediluvian – lower crease and outer v
Geek Chic Madness – upper crease
Geek Chic Eldritch – middle lower lash line
BftE Ornamental – browbone and inner corner of eye
MUFE Aqua Liner in Diamond Burgundy – upper lash line
Urban Decay 24/7 Perversion liner – lower waterline
Milani Total Lash Cover Mascara
MAC Blackberry – to define brows
Anastasia Tinted Brow Gel in Espresso
Face:
Illamasqua Skin Base in 1 & 4
Illamasqua Cream blush in Crush – a teeny tiny bit
NARS blush in Casino – contour
NARS Hungry Heart – highlight
Lips:
Nyx lip pencil in Purple Rain
Urban Decay lipstick in Gash
Urban Decay lipstick in Midnight Cowboy
MAC Dazzleglass in Miss Dynamite
What do you think of my Fall Look? It seems like a nice, safe way to incorporate orange.