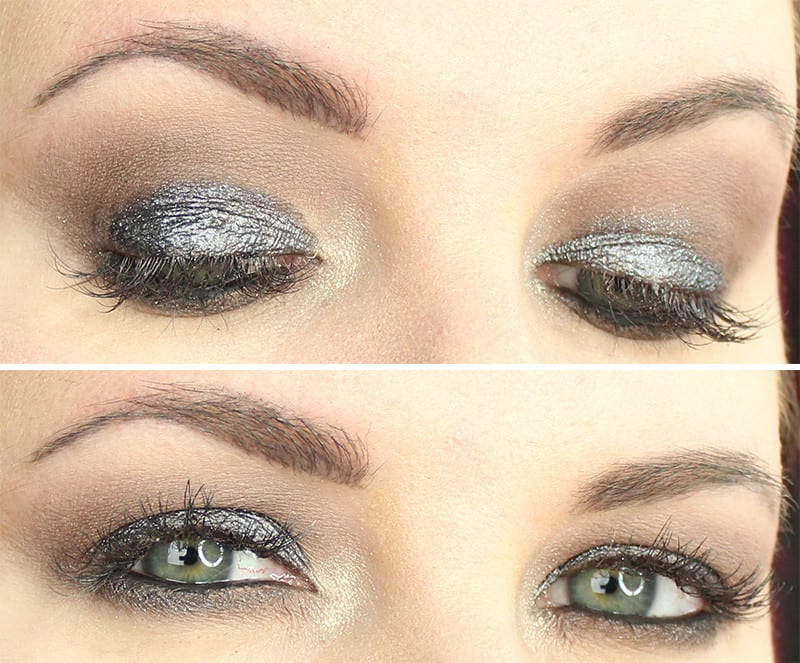 I've got a mostly one brand look to share today. This is my Melt Cosmetics Gun Metal Stack tutorial. I bought this stack when it first came out and then promptly ran out of time to play with it. So once I had time, I was really excited with it. Assimilate is such a perfect grey taupe shade to work with. I love it! The Melt Cosmetics Gun Metal stack is vegan.
Melt Cosmetics Gun Metal Stack Tutorial
Pr + purchased by me.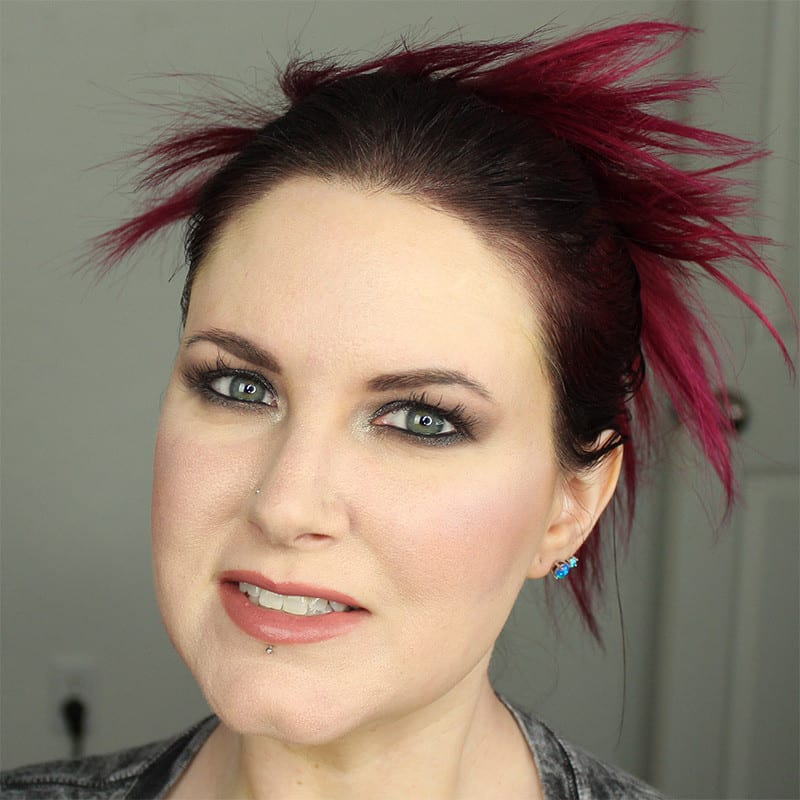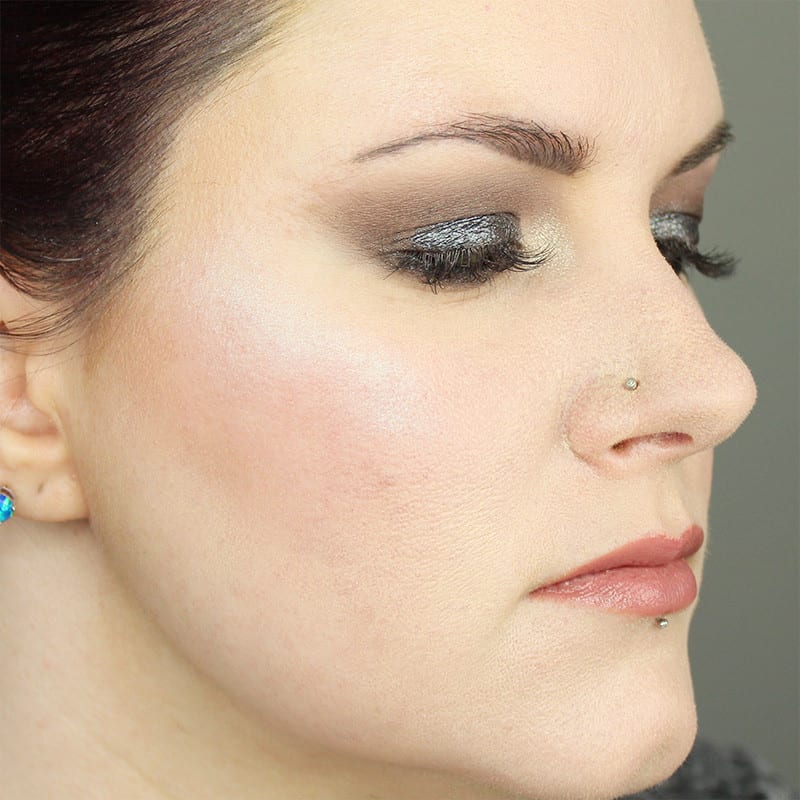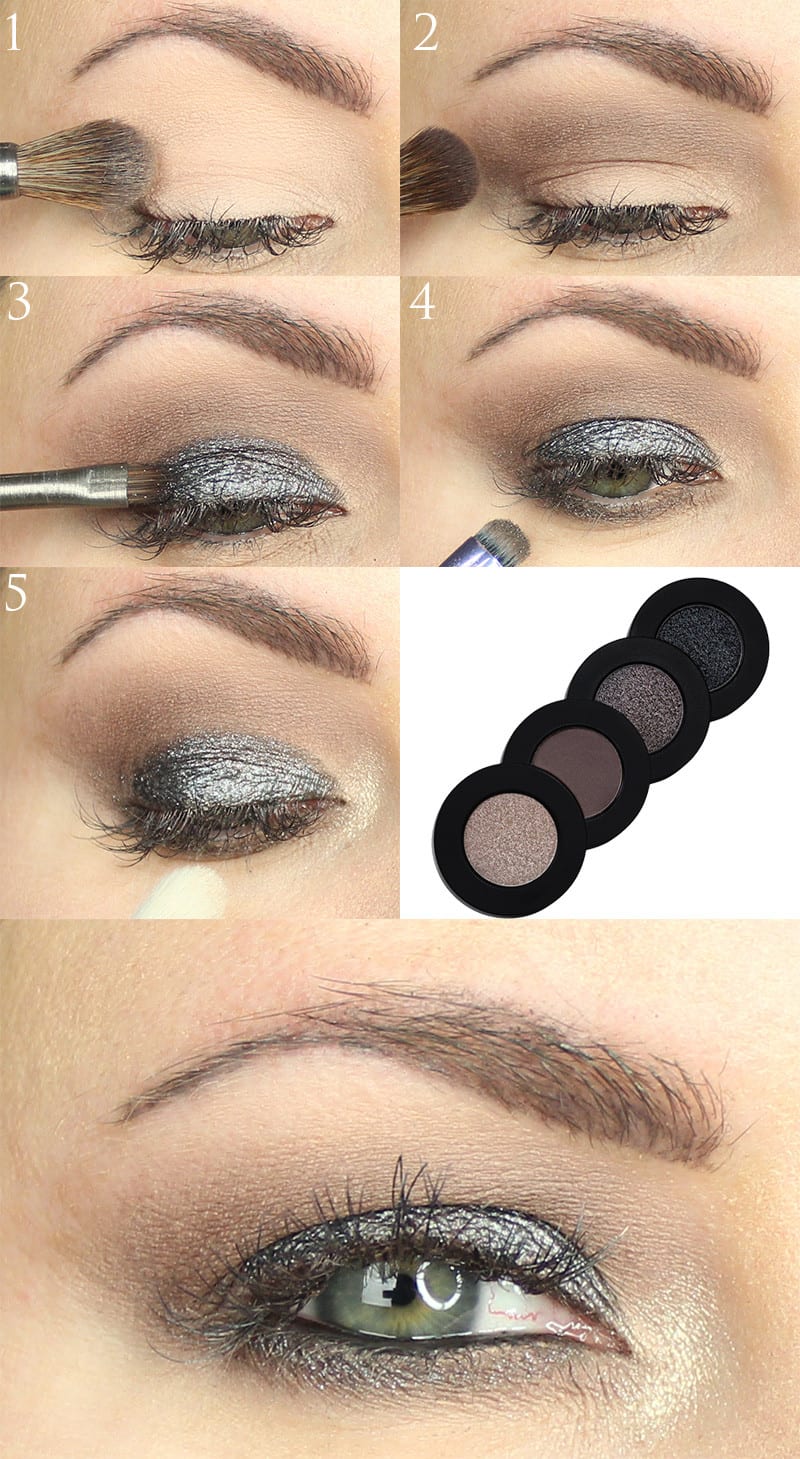 How To
1. After you apply your eyeshadow primer, lightly dust your favorite skintone shade base shade on top of the primer. I used Walk of Shame. This will make it easier to blend later on.
2. With a fluffy brush, take Melt Assimilate and softly apply to the crease (hood) of the eye and the outer lid. Build up the color at the outer v area.
3. Put Darling Girl Glitter Glue (or another sticky base) on the lid, then brush Melt Gun Metal onto the lid.
4. Smudge Melt Assimilate along the lower lid, then layer Industrial on top of it.
5. Highlight at the inner corner with Melt Harsh Stone White on a fluffy brush. Then use black liner on the lower waterline.
Shop Your Stash to Try
Walk of Shame – pale pinky peachy beige matte
Assimilate – deep taupe matte
Gun Metal – gorgeous blue black metallic
Industrial – grey brown glitter
Eyes
UDPP Enigma
UD Walk of Shame – base shade
Melt Assimilate – hood, outer v, lower lid
Melt Industrial – lower lid
Melt Gun Metal (Darling Girl Glitter Glue) – lid, lower lid
Melt Harsh Stone White – inner corner
Nudestix BrownBlack Brow Stylus
Face
Hourglass Veil Mineral Primer
Hot Makeup Foundation Stick in NP30
NARS Light Reflecting Loose Setting Powder
bareMinerals barePRO Powder in Dawn
Gallany Au Naturale – blush
Makeup Geek Moon Phase – highlighter
Lips
bareMinerals Gen Nude pencil in Borderline
NARS Velvet Lip Glide in Bound
Excuse the totally casual hair. I just twisted it up into a clip to get it out of the way. My red color is still going strong thanks to my Overtone go deep conditioning mask. Love this stuff!
I did not experience fallout when I applied Gun Metal to the lid because I used a sticky base. However, since I skipped the sticky base on the lower lid, there was some fallout from Industrial.
I love love love the Makeup Geek highlighters! Moon Phase is so gorgeous. The ones for porcelain skin are PERFECTION. They're great as cheek highlighters, eyeshadows or inner corner highlights.
What do you think of my Melt Cosmetics Gun Metal Stack Tutorial? Would you wear it?