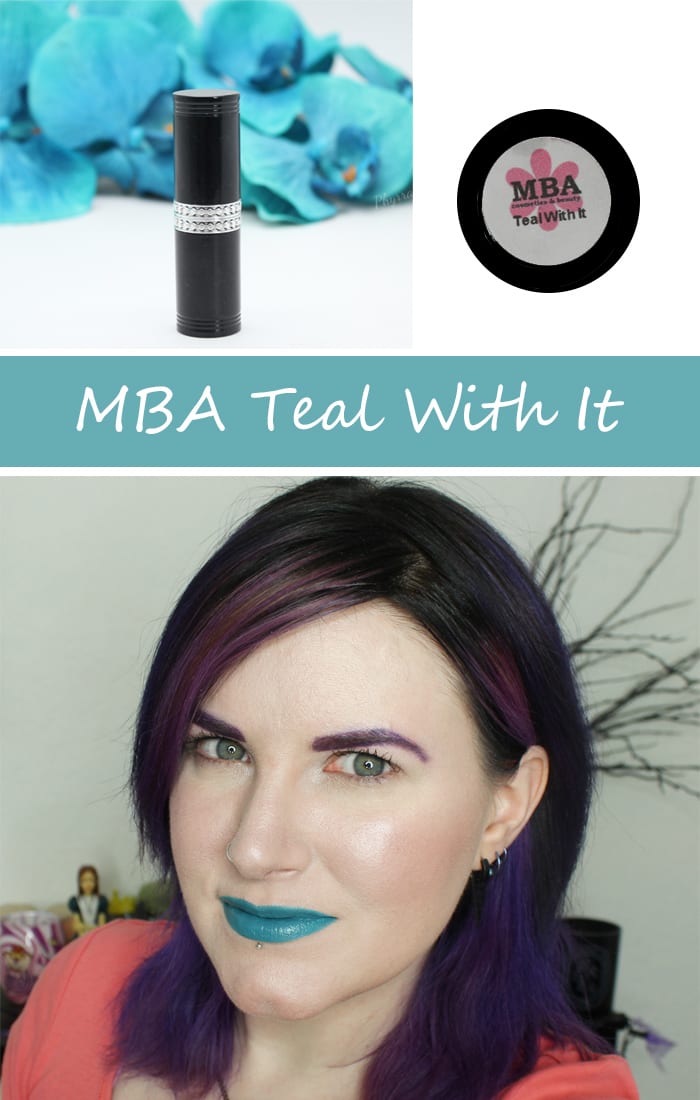 Happy Teal Thursday! Today I've got MBA Teal With It Lipstick to share with you. I picked this up nearly a year ago and this is only the second time that I've worn it. I'm not sure if the formula that I have is the same that's currently available at the MBA website. By the way, don't forget that the Nordstrom Anniversary Sale is going on now, for everyone! They have a ton of Beauty Exclusives, too. See my cruelty free picks!
MBA Teal With It Lipstick
Ingredients
Castor Oil, Jojoba Oil, Beeswax, Carnauba Wax, Fractionated Coconut Oil, Shea Butter, Vitamin E, Mica, Titanium Dioxide, Zinc Oxide, Yellow #5 Lake, Blue #1 Lake, Hydrogenated Polisobutene, Palmitic Acid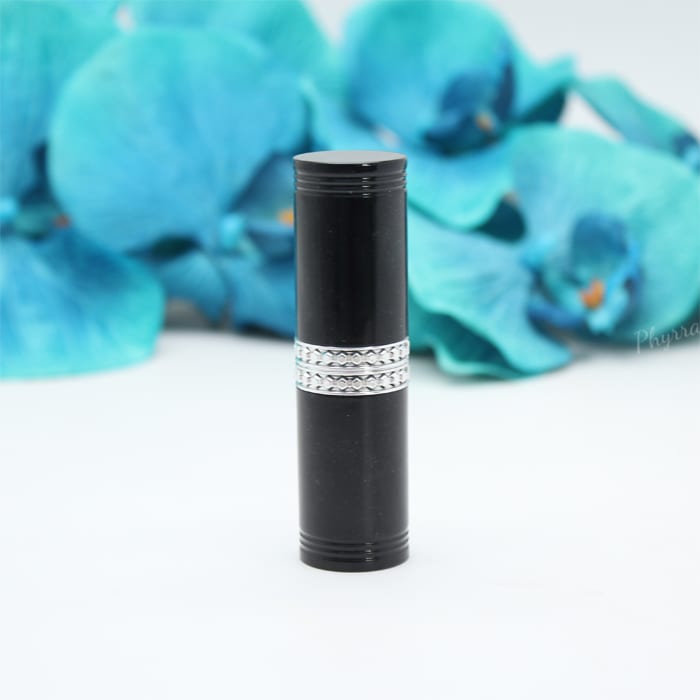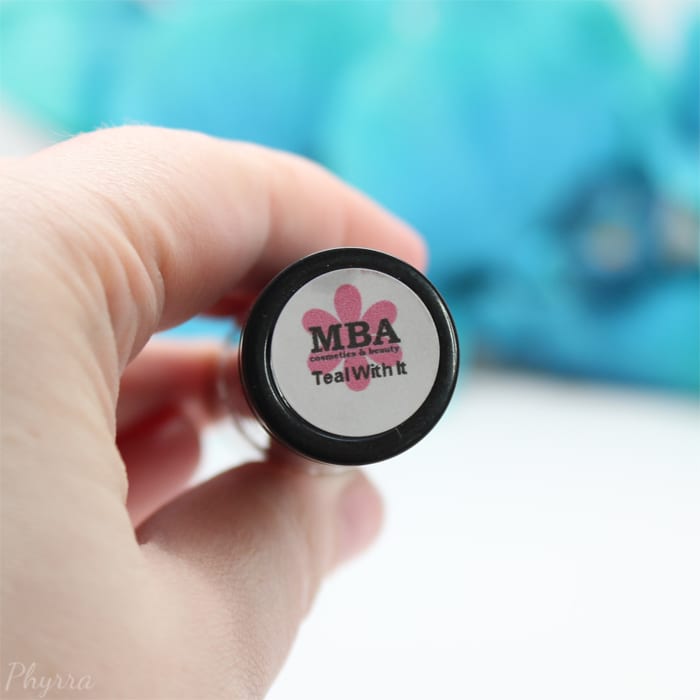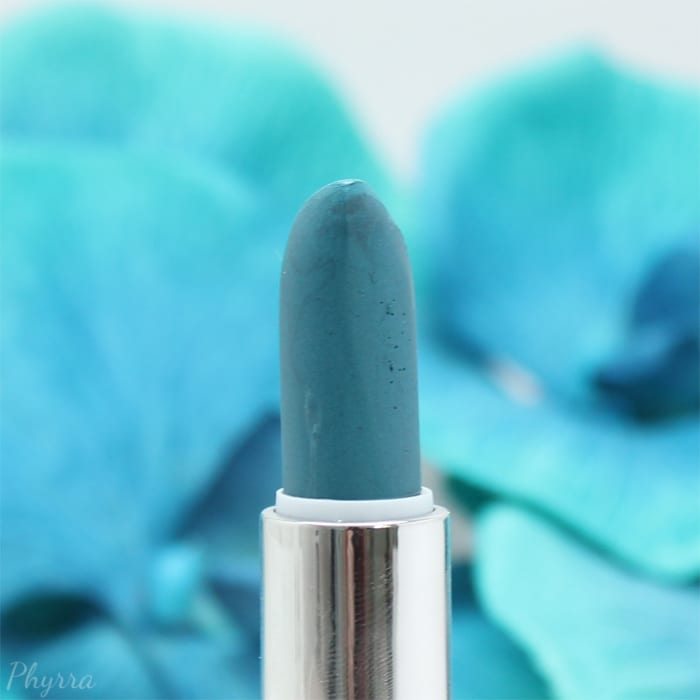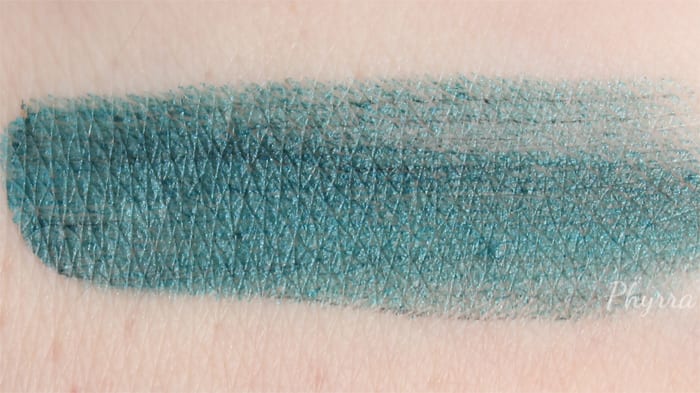 This is a deep teal that pulls slightly more green than blue on my skin. This is two quick swipes.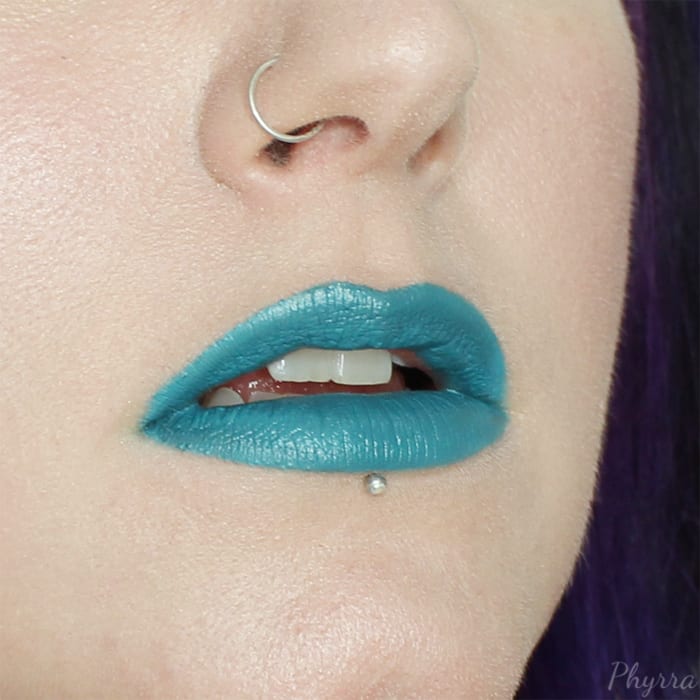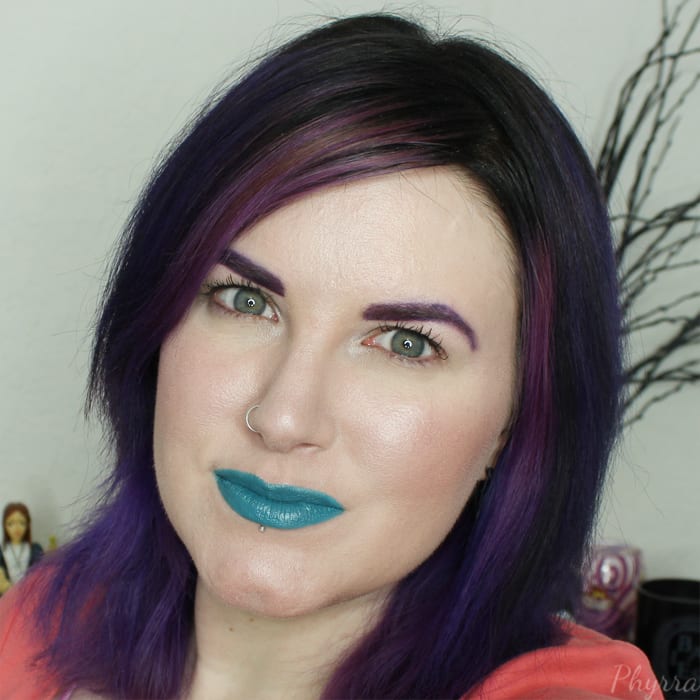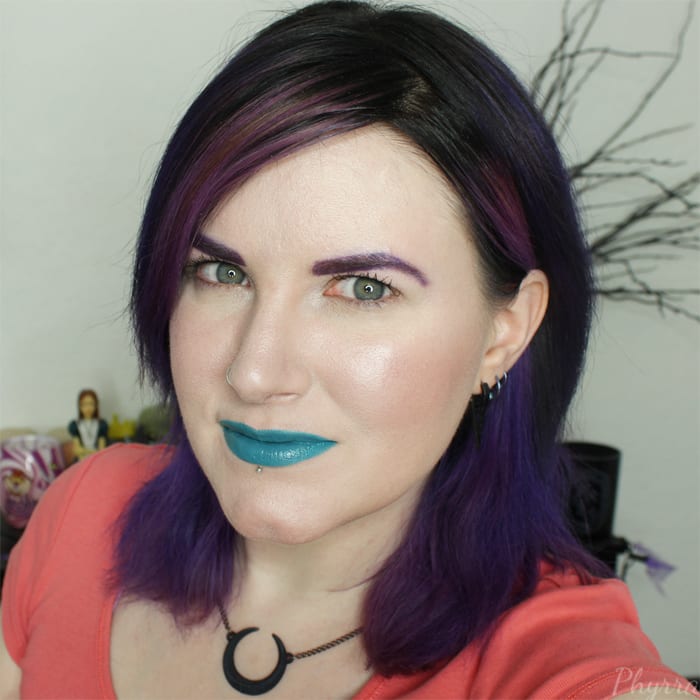 I put Teal With It on top of OCC Colour Pencil in Pool Boy. When I tried applying Teal With It on top of Urban Decay Multi-Purpose Ozone Pencil, it seemed semi-sheer rather than opaque, so I took it off. Then I lined and filled in my lips with OCC Pool Boy, and then I used Teal With It. I was much happier with the Teal With It + Pool Boy combo.
I really love the depth of Teal With It on top of Pool Boy, as it's a perfect deeper teal blue.
What do you think of the combo? Are you wearing any teal today? Any new cruelty free teals to check out?