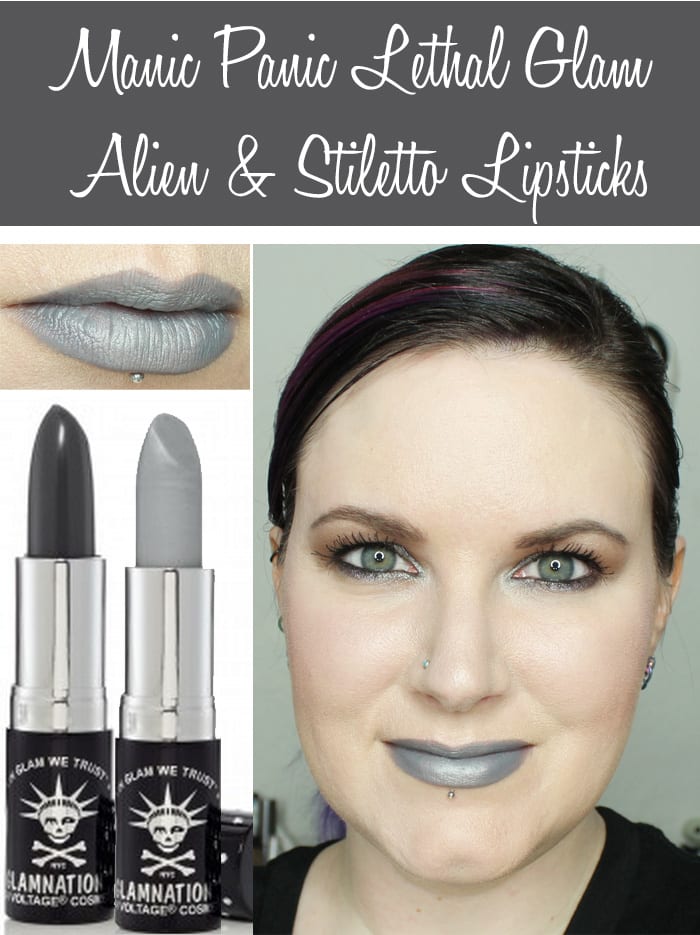 I created this Manic Panic Lethal Glam Alien Stiletto look to feature the two Manic Panic Lipsticks – Alien and Stiletto. As I'm a fan of Pantone Stormy Weather grey for Fall, I really like combining Alien and Stiletto. Alien is a dark, cool-toned slate grey and Stiletto is a light metallic silver. I applied Alien to my lipst first and then dabbed Stiletto at the center of my lips. I used the Japonesque Pixelated palette for this look.
This post contains a mix of press samples and products purchased by me.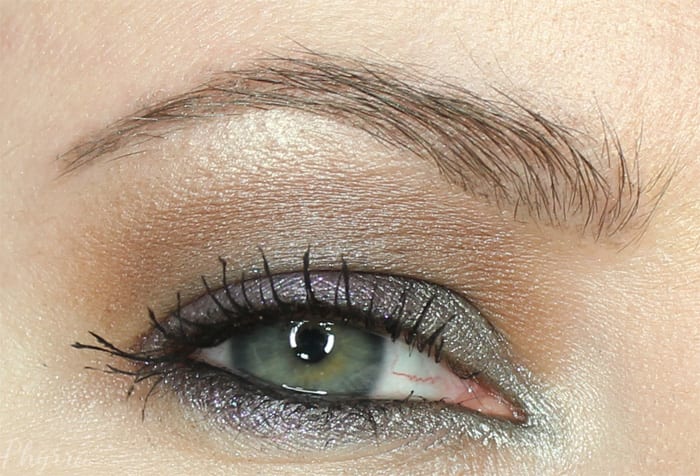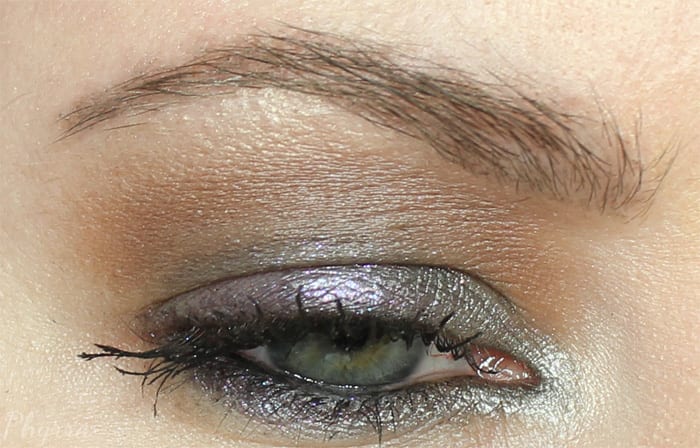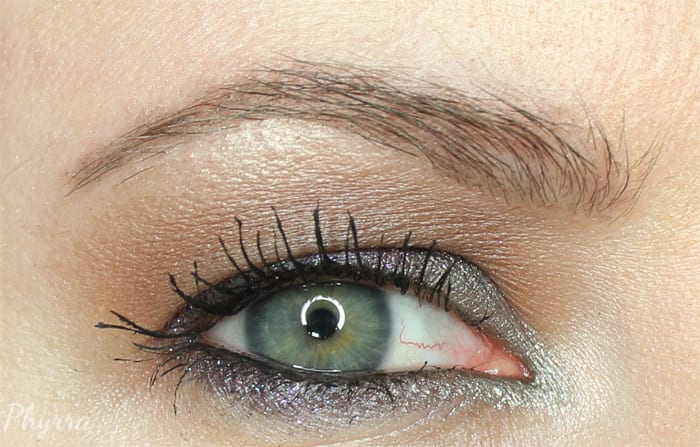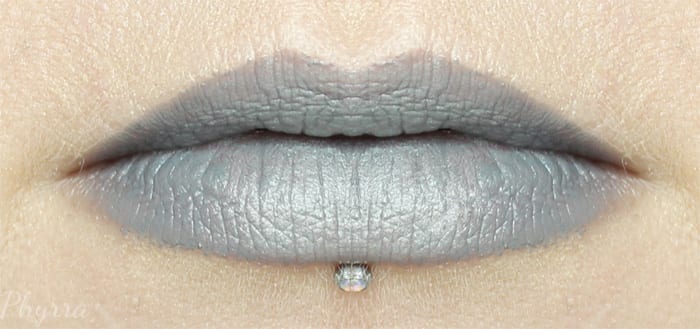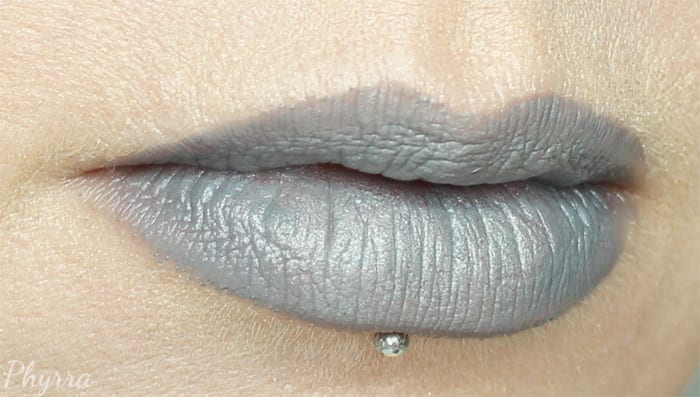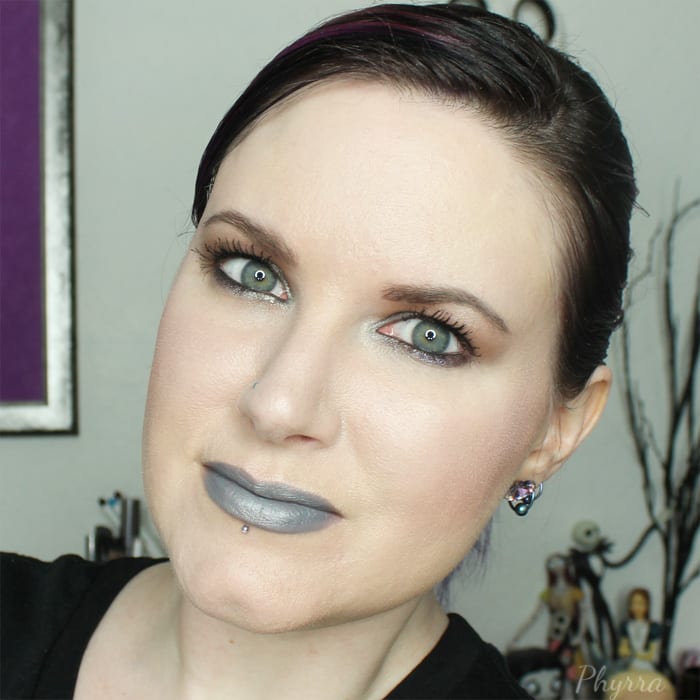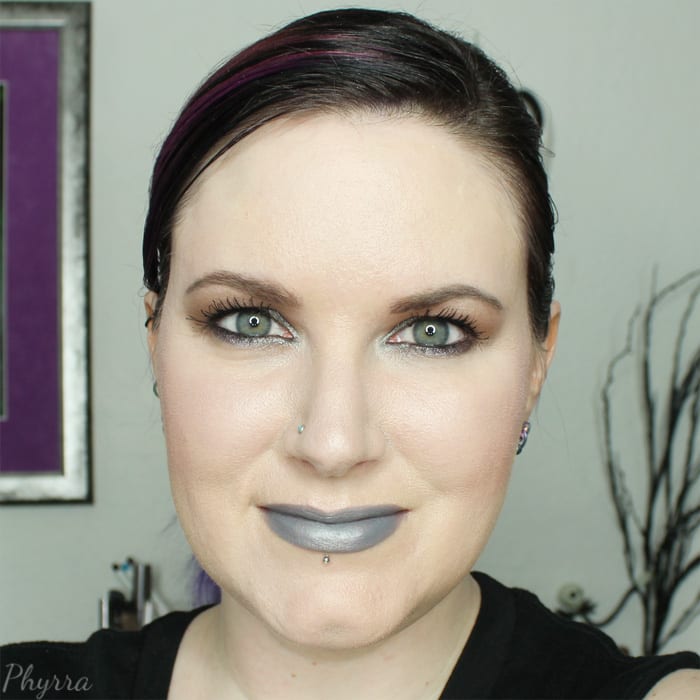 Eyes
Cover FX Anti-Aging Eyeshadow Primer
Japonesque Silver Metallic – inner lid, inner lower lid
Japonesque Violet – outer lid, outer lower lid
Japonesque Purple – tiny bit at center of upper lid
Japonesque Matte Cream – browbone
Japonesque Neutral Brown – hood
Japonesque Black – lashline and lower hood
Japonesque Creamy Shimmer – highight under brows and at inner corner
Urban Decay 24/7 Waterline pencil in Legend – waterline
Nyx Microbrow Pencil in Black
Anastasia Beverly Hills Tinted Brow Gel in Granite
Essence I Love Extreme Crazy Volume Mascara
Face
Pixi Illuminating Tint & Conceal in Light Glow 1 (too dark for me, but I color corrected it with the PF powder)
Physicians Formula Mineral Wear Talc-free Correcting Powder in Translucent
NARS Olympia – contour
Too Faced Sweethearts flush in Candy Glow – blush
Dose of Colors Pearl Dust – highlighter
Lips
Manic Panic Lethal Lipstick in Alien (dark cool-toned slate grey)
Manic Panic Lethal Lipstick in Stiletto (light metallic silver)
I did this look before I got lash extensions but you can see that my natural lashes have decent length if I can get them to hold a curl, which really feels next to impossible. The essence mascara is pretty awesome though!
I love how the lips turned out. If you want to wear Pantone Stormy Weather grey, you can just use Alien, but if you like the subtle gradient, adding Stiletto makes it easy.
Pixi's Illuminating Tint and Conceal was way too dark for my skintone but the texture of the product is nice. I was able to color correct with the Physicians Formula powder. I have a love hate relationship with the PF powder. I love that it's pale enough for my skintone. I hate that it is gone within a few hours unless I wear primer. But it's definitely the best drugstore foundation that I've tried in a very long time.
What do you think of the grey lips?