It's time for another Makeup Wars! This time we're warring about our Favorite Hair Tools! Since I've got short, straight hair, and I love to color my hair, I don't have your typical tools.
PR + Purchased by me.
Laila Ali Ionic Soft Bonnet Dryer
This is an upgrade from my previous hair dryer bonnet. This ties under the chin and and makes it much easier to apply heat. I use this immediately after I put dye in my hair, to help 'lock in' the color. It's much better than holding a blow dryer and trying to evenly apply heat to my entire head.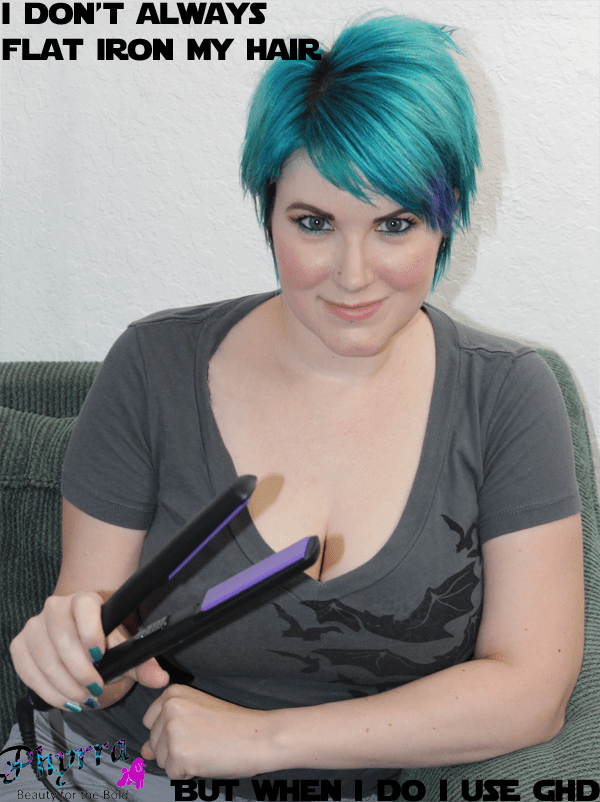 ghd Professional Styler
I don't flat iron my hair often but when I do I reach for my ghd Purple Peacock flat iron. ghd makes a ton of great flat irons. It also comes with an automatic shut off feature, which I consider essential in a flat iron.
Conair
Tease Comb
I use this to help give my hair volume some days.
Denman
3-Row Styling Comb
I use this to comb through my hair and to help style it. I usually keep one in my purse and one on my vanity.
Octopus Stew
Tokidoki Hair Clips

I love hair clips with my shorter hair, and my tokidoki clips are my favorite! Octopus Stew makes a wide range of hair clip styles and she custom made mine for me. I consider hair clips to fall under hair tools for having cute hair!
Our previous wars
Color Wars – Turquoise & Green, Favorite Purple Nail Polish, Best Summer Manis, Best Summer Eye Looks, Best Cruelty-free Sunscreens, Favorite Waterproof Makeup, Favorite Beauty Masks, Best Cream Eyeshadows, Pampering at Home, Emerald Green, Beauty Blogger Travel, Valentine's Day Mani, Favorite Products We Repurchase, Beauty Resolutions, Favorite Holiday Look, Holiday Wish List, Holiday Metallics, Favorite Mascaras, Favorite BB Creams, Halloween Mani Tutorial, Fall Look, Favorite Red Lippy, Favorite Fall Nail Colors, Favorite Makeup Brush, Most Expensive Face, Favorite Summertime Lipstick, $20 Makeup Challenge, and Battle of the Taupes.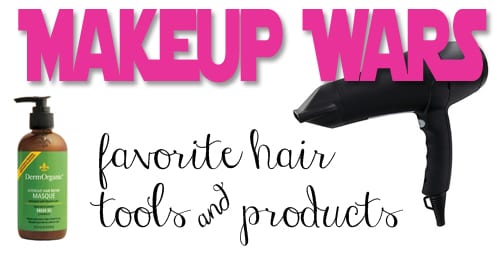 See what the other Makeup Wars Bloggers chose for their favorite Hair Tools!
[inlinkz_linkup id=287617]