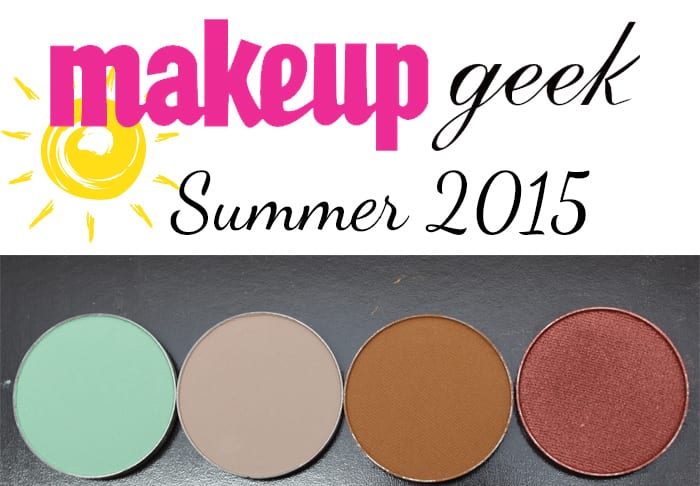 Today I've got some new Makeup Geek Summer 2015 Eyeshadows to share with you. Two of the shades are singles from the Vegas Lights palette (Roulette and Desert Sands), while the other two are new cool-toned mattes (Shore Thing and Baby Face). I'm excited for the cool-toned mattes, as I can always use more in my collection.
PR sample.
Makeup Geek Summer 2015 Eyeshadows
Where to Buy
Makeup Geek
Price
$5.99 individual pans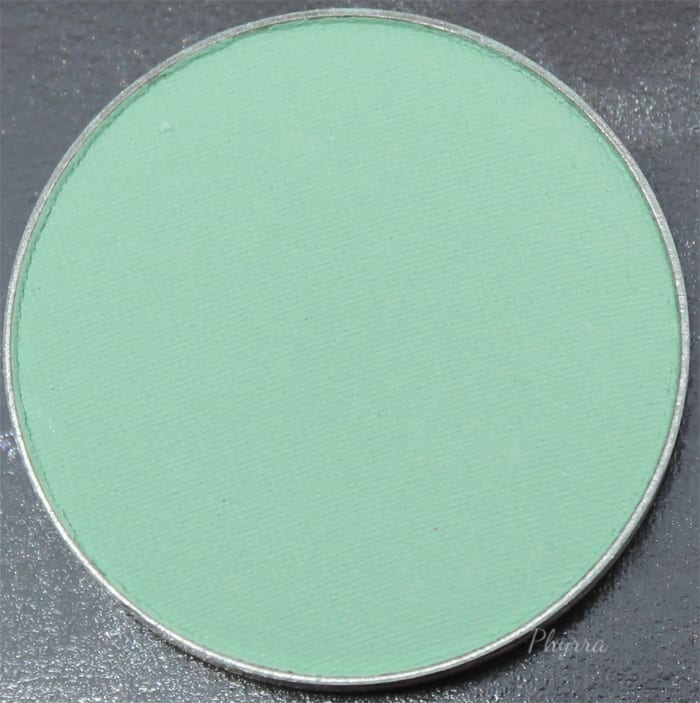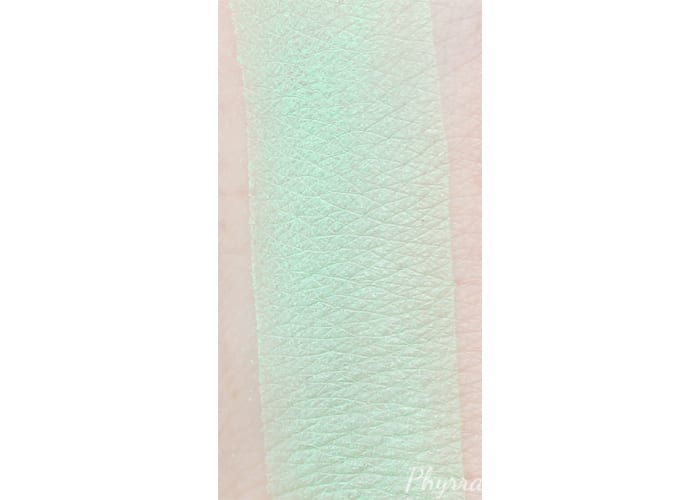 Shore Thing
True pastel, mint green with a matte finish
My Take
Light pastel mint green matte.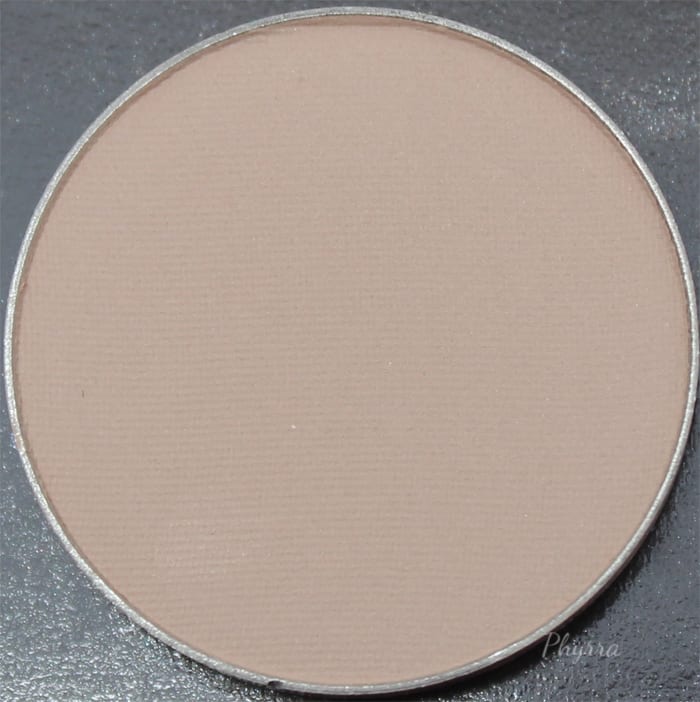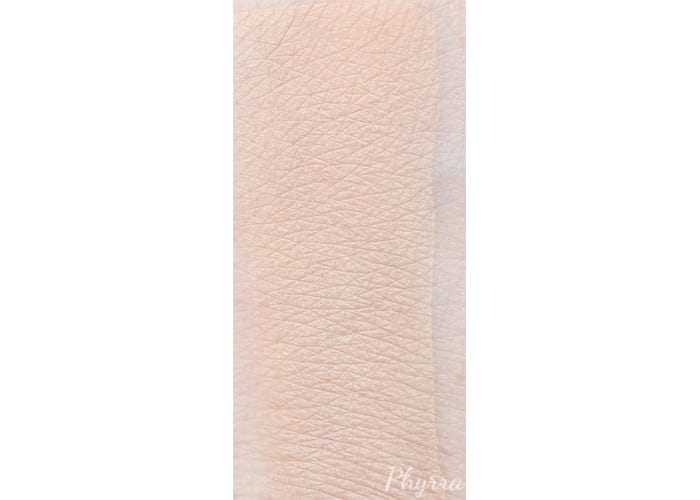 Baby Face
Very light brown with cool gray undertones and a matte finish
My Take
Pale cool-toned creamy beige with slight grey undertone matte. In the pan it makes me think of Bobbi Brown Wheat, which I've seen used in tutorials on Youtube recently.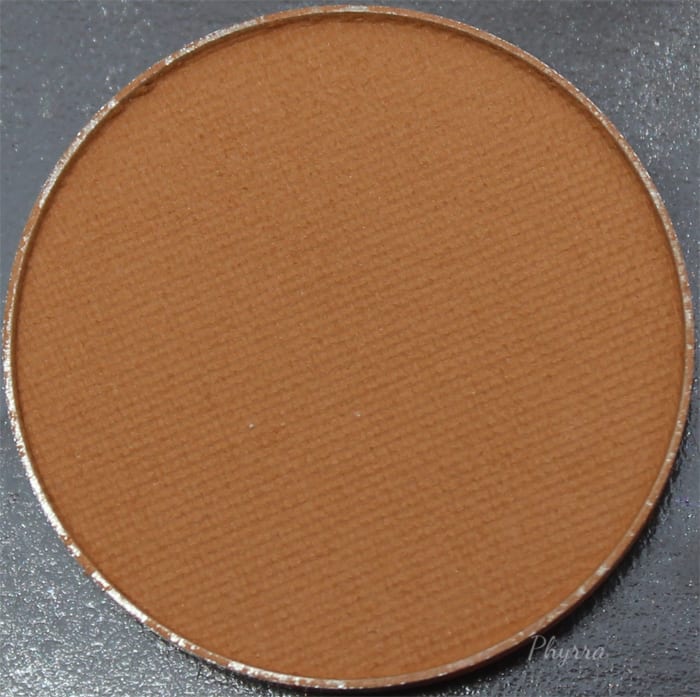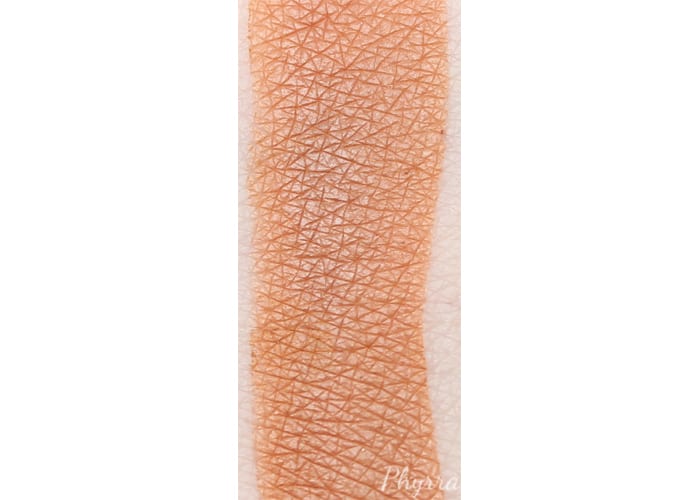 Desert Sands
Medium terra-cotta in a matte finish
My Take
Midtone brown with yellow undertone matte. This reminds me of Too Faced Peanut Butter from the Semi-Sweet palette.  Makeup Geek saysDesert Sands is similar to MAC Uninterrupted and Bobbi Brown Camel.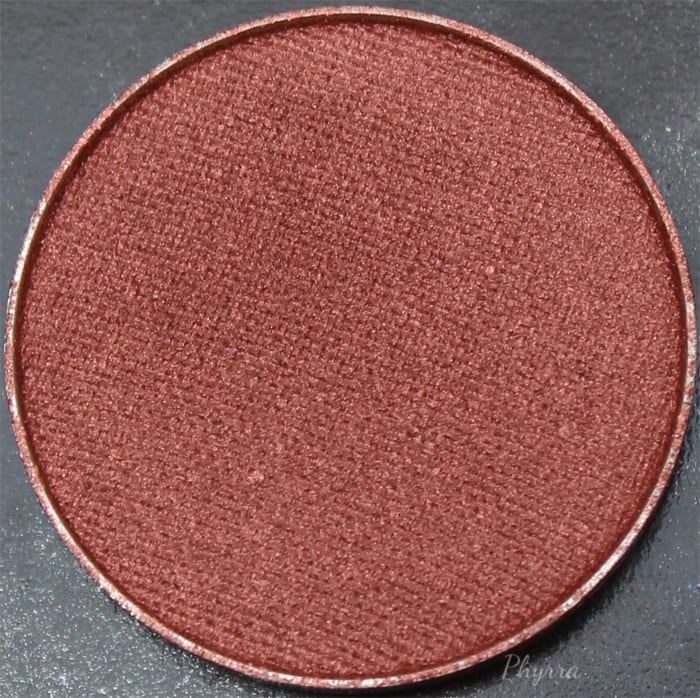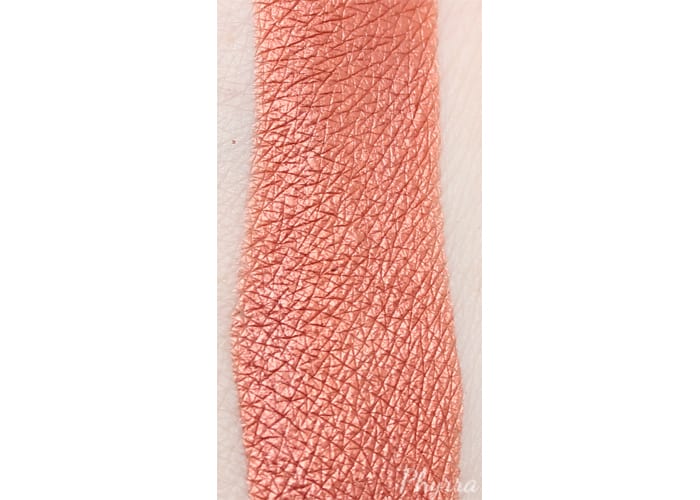 Roulette
Rosy, burnt sienna with a shimmer finish
My Take
Rusty copper shimmer.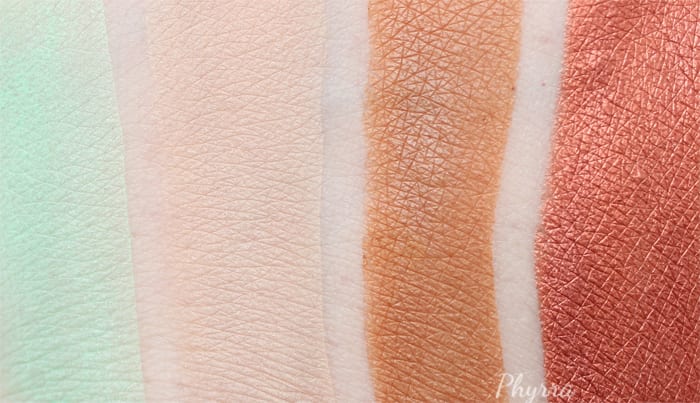 I'm really happy to see Marlena add Shore Thing and Baby Face, as both are shades that I think can be used either on the lid or as transitional / blending out shades in the crease. While I think Desert Sands would be hard for me to wear, I think it would be a great crease color. Roulette could make a lovely coppery smoky eye.
I need to point out that I believe Makeup Geek has been out since early 2012 and has yet to raise their prices. They're an exceptionally great value for the price point and the amount of product you get. Each eyeshadow single is $5.99 and you get .064 oz of product, which is  more than your average .05 oz for a single eyeshadow that can range you anywhere from $10 (for MAC refill pans that are not cruelty free) to $18 for Urban Decay eyeshadows.
I also think that because they are pressed eyeshadows rather than loose, they're easier for most people to use, since I know a lot of people are put off by loose pigments (I have some great tips for how to apply loose eyeshadow here). Finally, since most people I know who are into makeup got their start with MAC, I think the facts that Makeup Geek offers similar shades to MAC, they're cruelty free, and they have a better formula, all make them quite appealing.
I've been doing a lot of looks featuring Makeup Geek recently, such as my Beyond Binary, Dramatic Teal Cut Crease tutorial, Dramatic Purple Cut Crease, and Whimsical Pegasus Masquerade tutorial. If you have any looks or tutorial requests with MUG eyeshadows, be sure to let me know below!
What do you think of the new shades from Makeup Geek? What are your favorite Makeup Geek eyeshadows?
Last Updated on