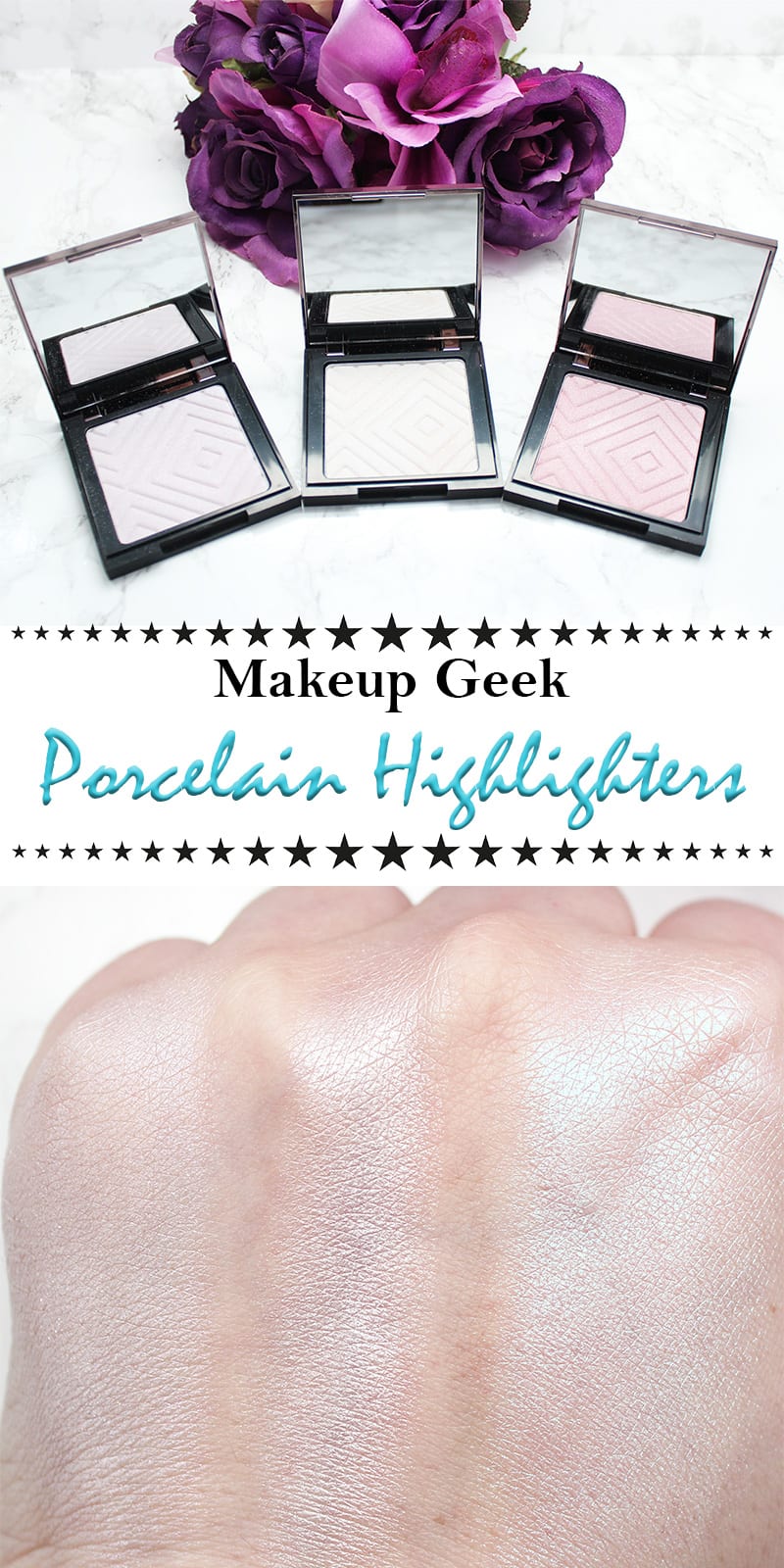 You guys, I am in love with the Makeup Geek Porcelain Highlighters. They're just about the only highlighters I've worn for the past month (I did try Colour Pop Over the Moon and Rituel de Fille Ghost Light too, which are both beautiful). The new Makeup Geek highlighters – Celestial, Moon Phase and Glitz – are now my go-to highlighters. They've usurped my long time holy grail of Notoriously Morbid Osteomancy.
Makeup Geek Porcelain Highlighters
PR sample.
Price
$48 for the Porcelain Highlighter Bundle
$20 (.25) oz for Individual Highlighters
Get 10% off at Makeup Geek with code PHYRRA!
Makeup Geek Porcelain Highlighters Review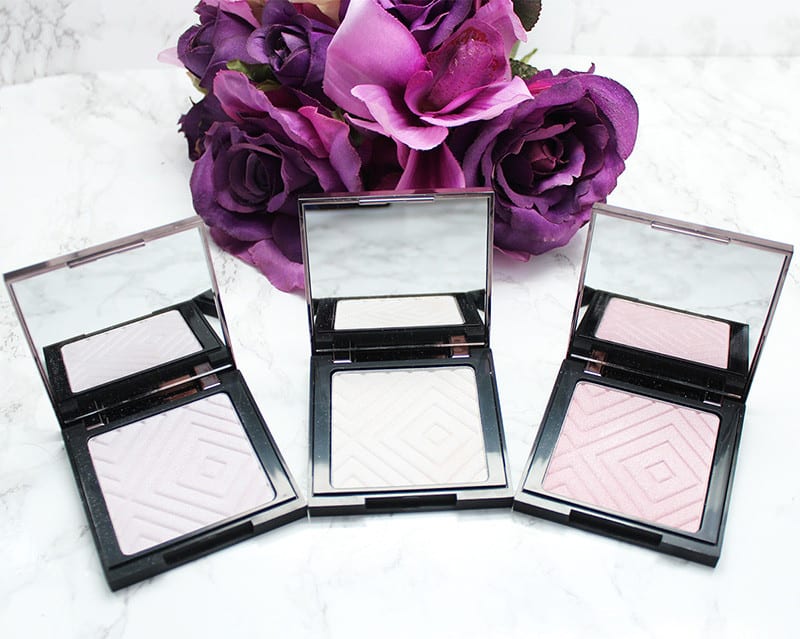 Porcelain Highlighter Swatches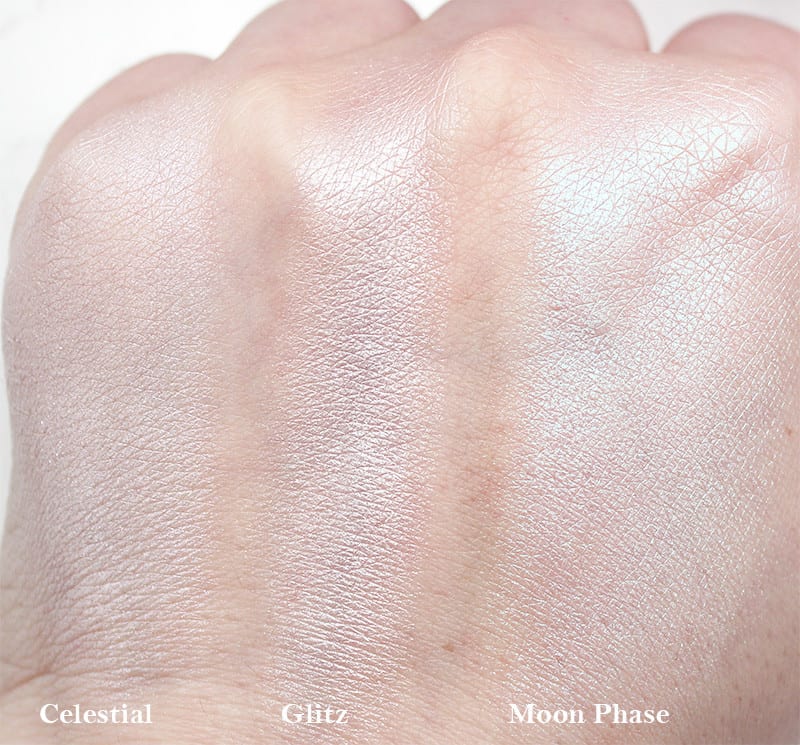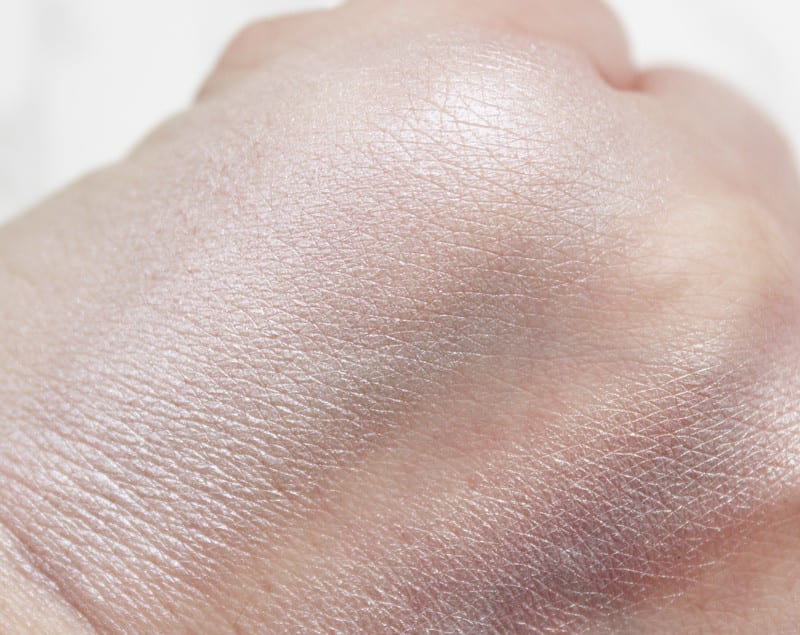 Celestial – Translucent base with icy violet duochrome reflects and luminous finish.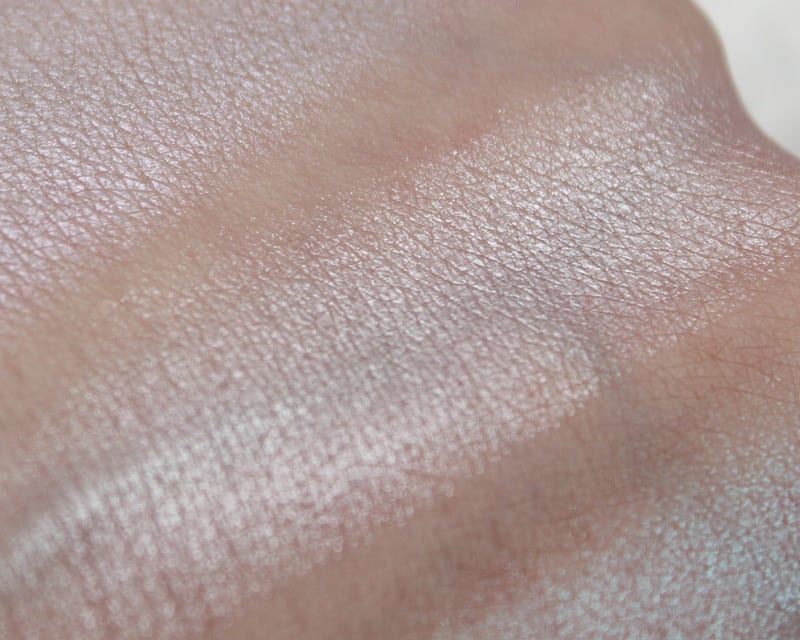 Glitz – Icy pink with a reflective, luminous finish.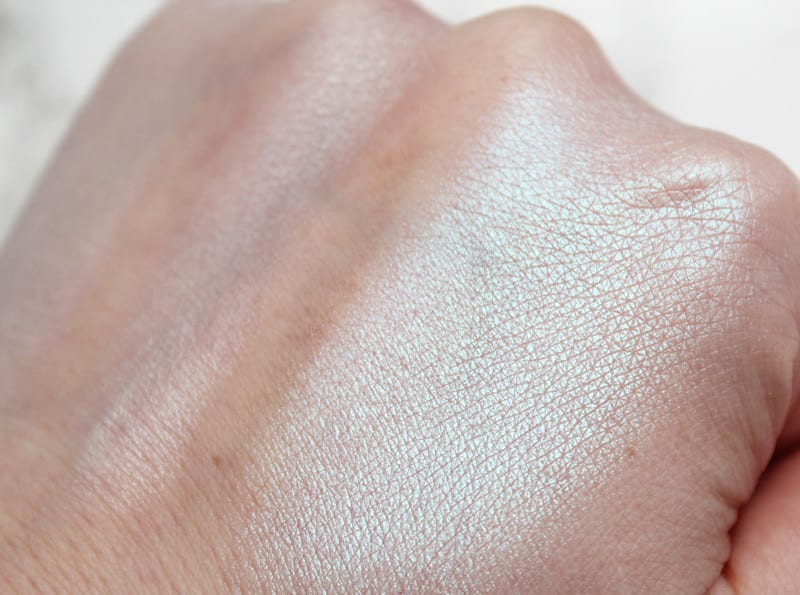 Moon Phase – Translucent base with icy blue and purple duochrome reflects and luminous finish. This one is vegan.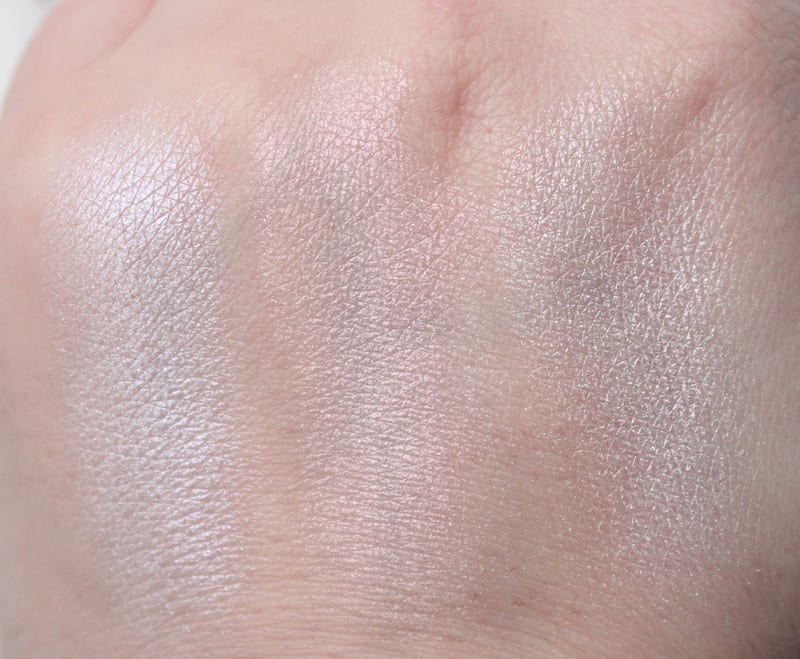 At a friend's request, I wanted to add the above swatches. From Left to Right it's Celestial – UD Aura – Glitz.
Wearing Glitz. See the Tutorial.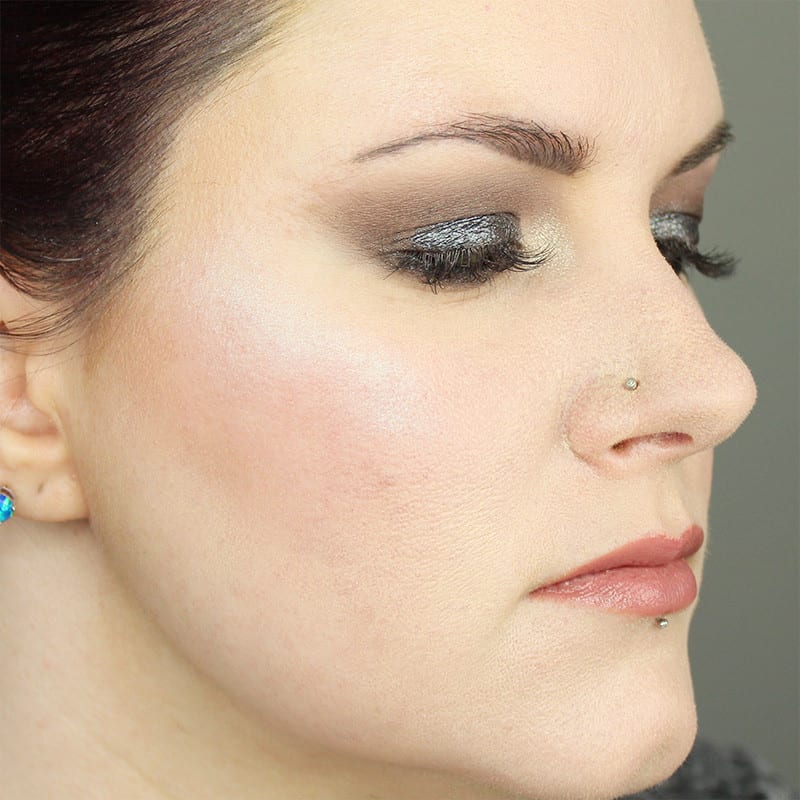 Wearing Moon Phase. See the Tutorial.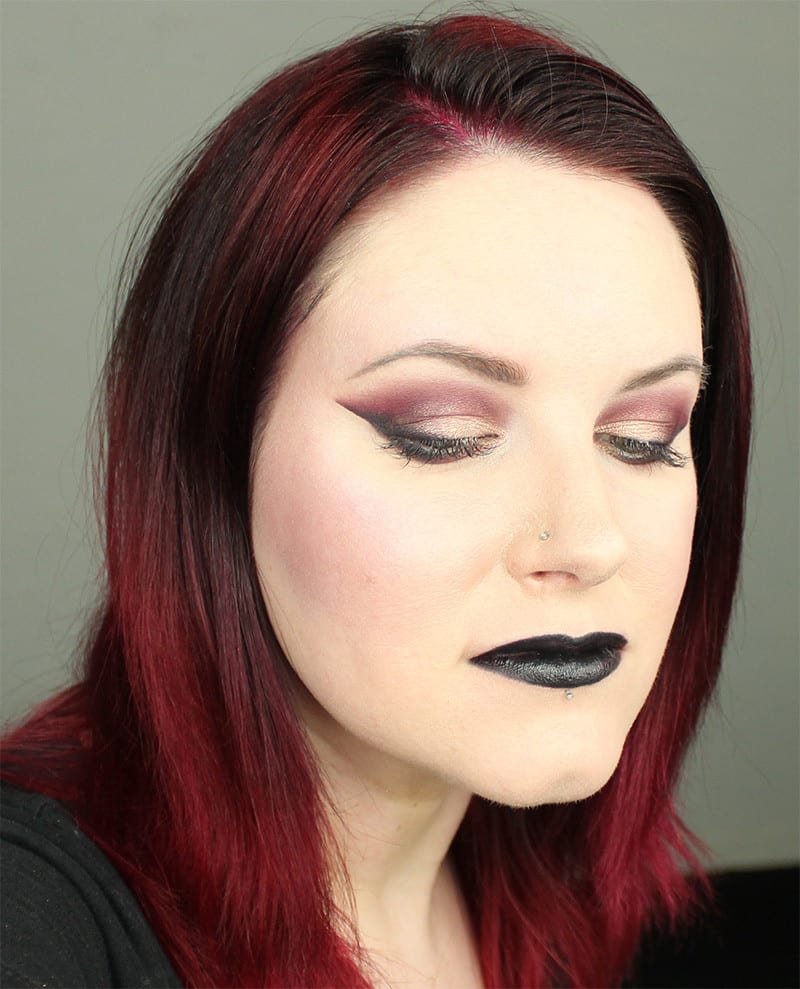 Wearing Celestial. See the Tutorial.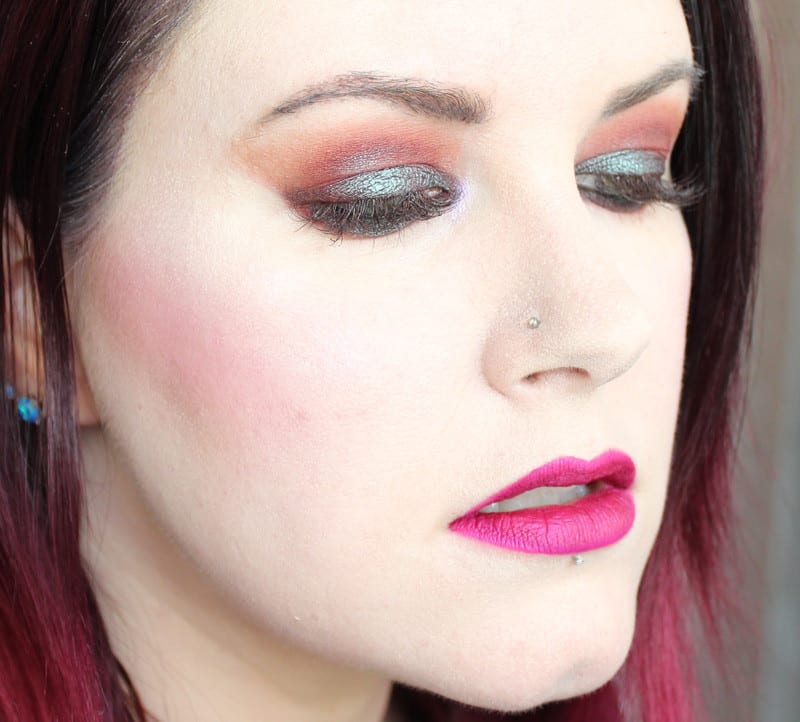 Wearing Celestial as my cheek and inner corner highlight. See the Tutorial.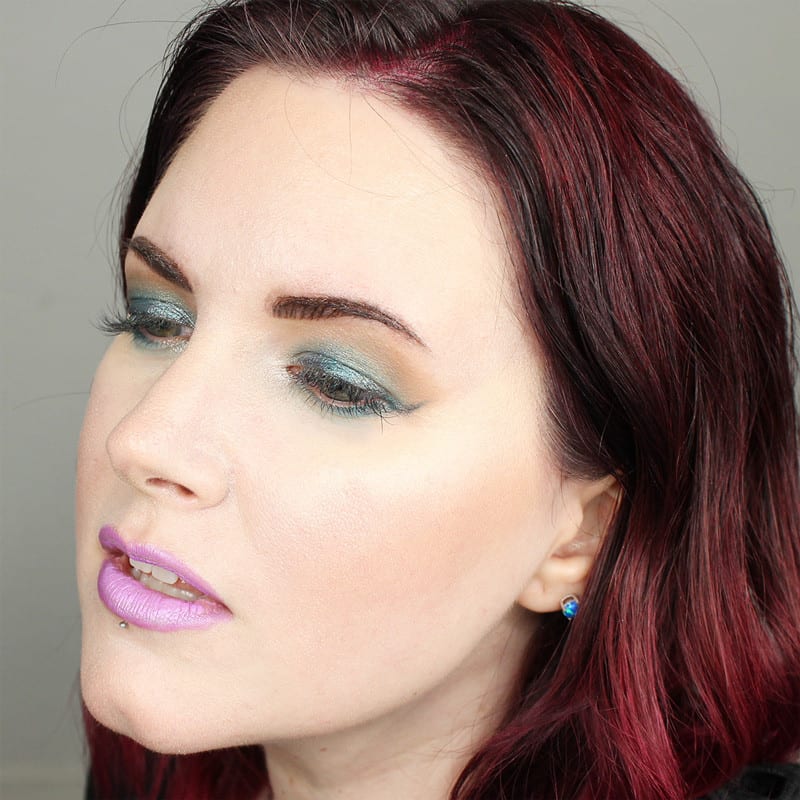 Wearing Moon Phase. See the video here.
Porcelain Highlighters Value
These highlighters are $20 for .25 oz of product. For comparison, Urban Decay Afterglow highlighters are $26 for .23 oz, Too Faced Candlelight Glow is $30 for .35 oz, and Looxi Beauty Highlighters are $12 for .35 oz. Becca Shimmering Skin Perfectors (pressed) are $38 for .28 oz. After comparing numbers, I can understand why they're at this price point.
The Makeup Geek highlighters are talc free, paraben free, and of course they're cruelty free. They're also made in the USA, which I know is very important to many of you. Some of the shades are vegan, too! If you're ingredient conscious, I think they're an excellent choice.
The Packaging
The highlighter packaging is gorgeous. It's a gunmetal finish that reminds me a bit of the Urban Decay Afterglow blushes. It does have a nicely sized mirror inside it. The name of the color is on the back. It easily slips into a makeup bag.
Makeup Geek Highlighters Review
I LOVE these highlighters! Love them! They're stunning. The pan size is HUGE. The packaging is great. They come in 13 different shades. I will be reviewing all of them but I wanted to do the Porcelain highlighters first.
You can use these with a light hand for a subtle sheen. Or you can go all out for a blinding highlight. I personally prefer a noticeable highlight. I use these to highlight my cheeks, the inner corners of my eyes and under the browbone. You can use them for your cupid's bow too.
Now, when the KathleenLights palette came out, I loved the highlighter formula but was disappointed that none of the colors really worked for me. I'm over that disappointment because this trio is made for pale skin like mine. It looks beautiful on pale skin. I do think these shades would work on other skintones too. However, these sort of iridescent colors are the types of highlighters that I prefer on me.
If you're a pale gal or guy, you need to check out the Makeup Geek Highlighters! What do you think of them? Let me know!
More to See
Last Updated on