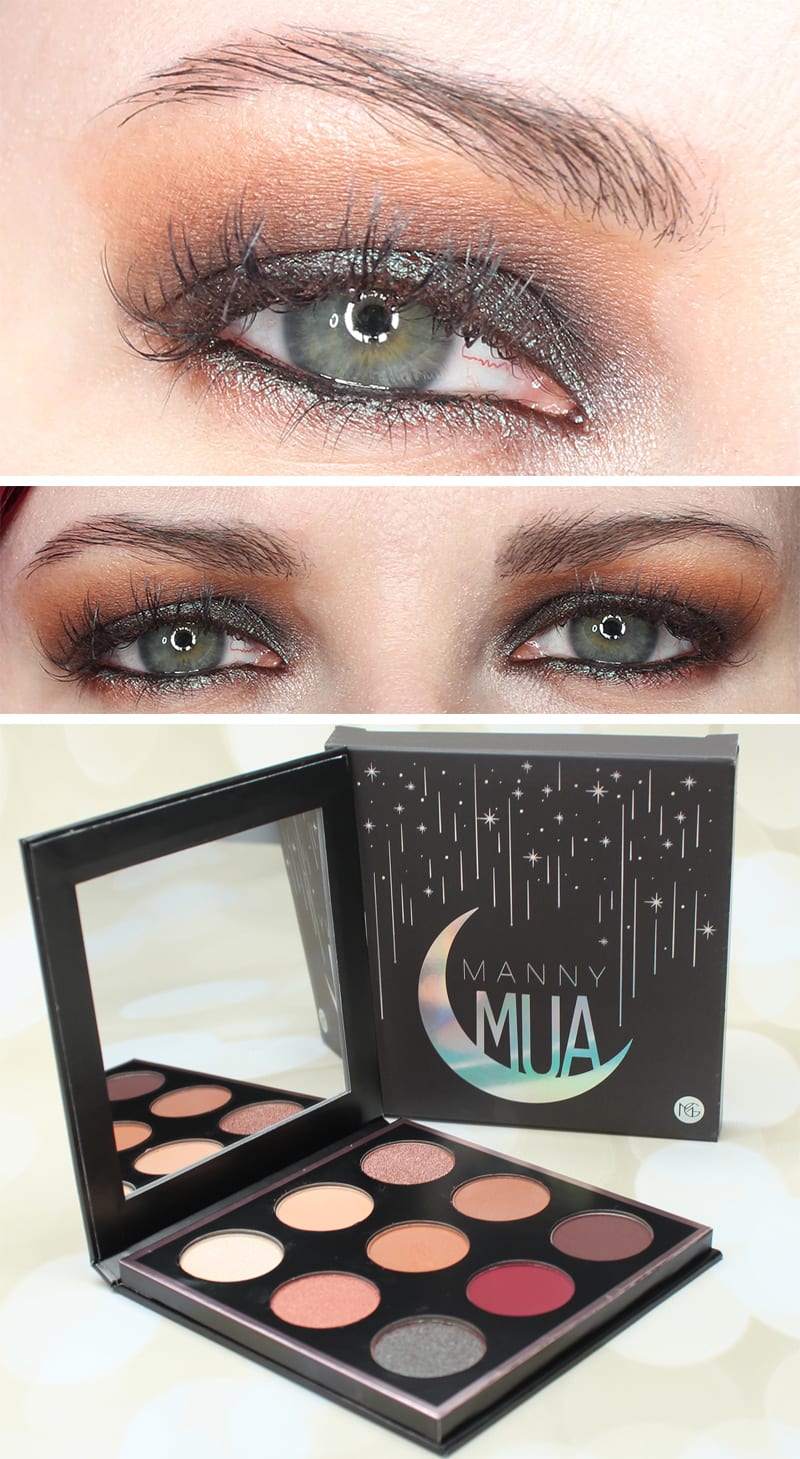 Happy Teal Thursday! Today I've got a Makeup Geek Aphrodite Insomnia look for you. This look was based on the great hooded eye makeup tutorial by Alex Faction. The Makeup Geek MannyMUA palette is currently out of stock, but you can sign up to be notified by email when it will next be available. Some of these shades are currently available as singles, too.
Makeup Geek Aphrodite Insomnia Look
PR + purchased by me.
You can check out my Makeup Geek MannyMua review here.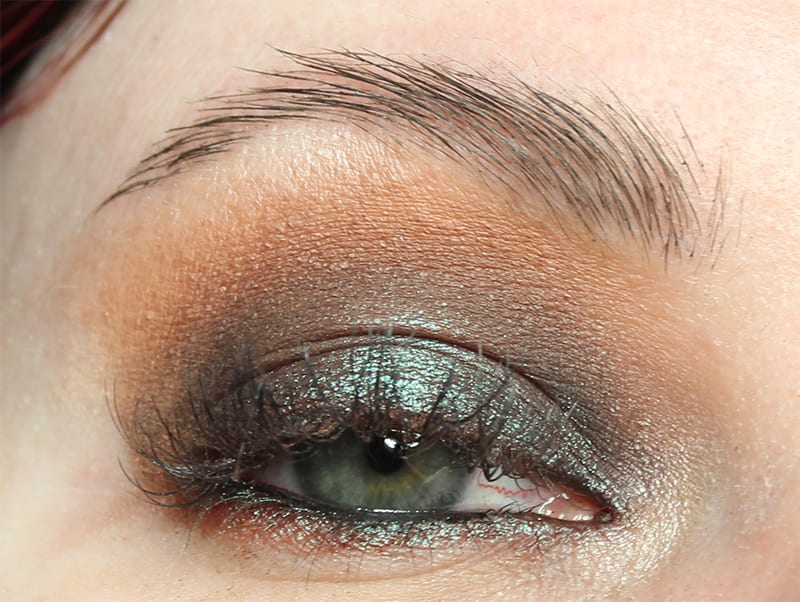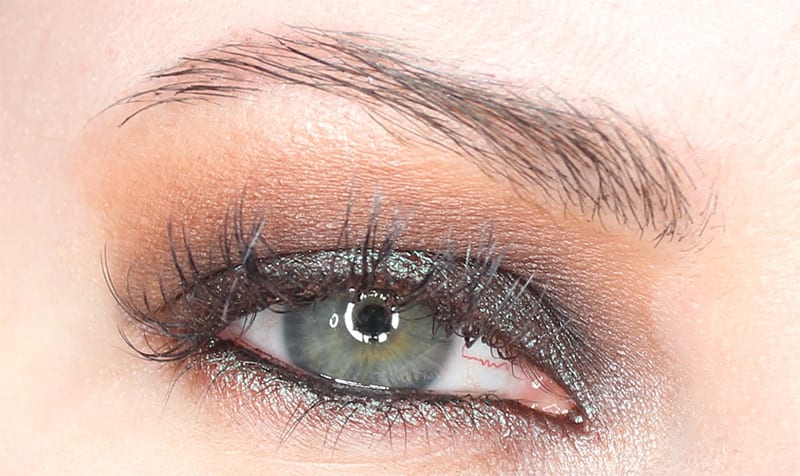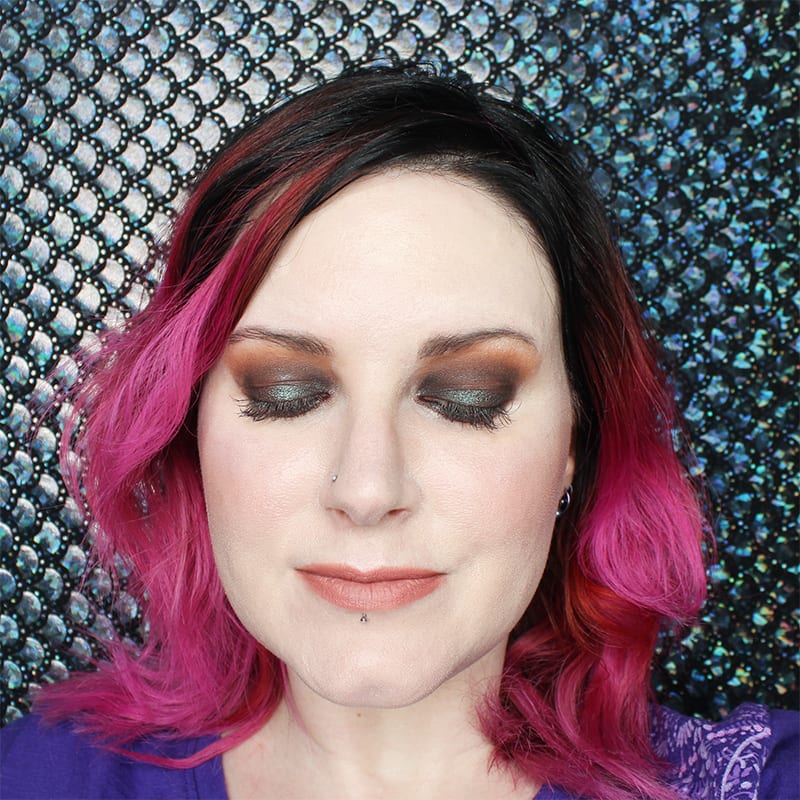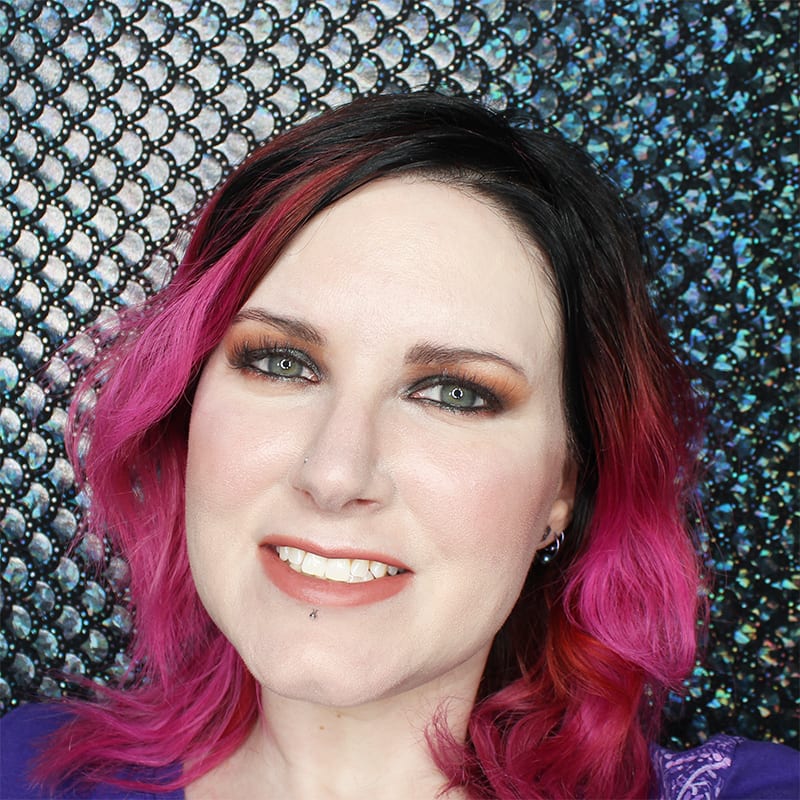 Eyes
Too Faced Shadow Insurance
Too Faced Extra Creamy – base shade
Makeup Geek Beaches & Cream – hood / crease
Makeup Geek Sora – hood / crease, blended on top of Beaches & Cream, lower lid
Makeup Geek Frappe – hood / crease, blended into Sora
Makeup Geek Aphrodite – tightly into hood / crease, blended into Sora, inner lid and outer lid
Nyx Infinite Shadow Stick in Black – lid
Makeup Geek Insomnia – lid and lower lid
Urban Decay Waterline Pencil in Legend – lower waterline
Saucebox Black Widow – inner and outer corner of lid
Makeup Geek Artemis – highlight under brows and at inner corner
Glossier Boy Brow Black
Face
DIY CC Cream
Nudestix Light 1 – Concealer
Nudestix Belle – blush
Urban Decay Afterglow Highlighter Aura – highlight
Buxom Setting Spray (didn't like this at all, it doesn't smell good to me)
Nyx Dewy Setting Spray
Lips
Nudestix Belle
Insomnia counts as a teal right? It does have teal blue reflects.
To try this hooded eye look out I did a lot of layering. I used Extra Creamy as a base shade on top of the eyeshadow primer. Then I lightly applied Beaches & Cream onto the hood / into my crease. I added to that by blending Sora on top, then further deepened that with Frappe. I used a smaller brush to blend Aphrodite into the crease with the other shades. I used Nyx Infinity Shadow Stick in Black on the lid, but this was really hard to blend with a brush as it's really dry. I patted Insomnia onto the lid. I put Urban Decay Waterline pencil in Legend on the lower waterline. I used a thin brush to apply Sora to the lower lid, then layered Insomnia closer to the lower lash line on top of Sora. I used a touch of Saucebox Black Widow at the inner and outer lid, then a bit of Makeup Geek Aphrodite to the inner and outer lid. Then I lightly blended the edges. I highlighted under the brow and at the inner corner with Artemis.
I like how Nudestix Belle looks as a blush on me. It's supposed to be a plum nude, but I feel like it seems to have peachy tones on me. I'm not as fond with how it looks on the lips. I used my DIY CC Cream today and then followed up with the Nudestix Concealer in light and blended that out with my finger tips. I highlighted with UD's Aura. LOVE this! Then I felt like my face just looked… I dunno, not right so I used Buxom's setting spray (which does not smell good to me at all, yuck). So I grabbed Nyx's Dewy Spray next and felt like that helped.
Anyway, I'm still having laptop issues and that makes me sad.
How are things going with you?
More to See
Last Updated on