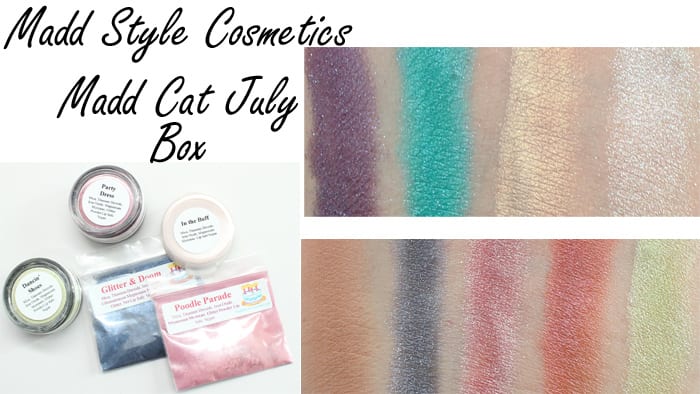 I wanted to share my Madd Style Cosmetics Madd Cat July Box with you. In 2011 I first tried Madd Style Cosmetics, but due to some glittermobbing fans I didn't try them again until this month. This is my experience with their products. I am happy to say that Madd Style cosmetics is cruelty free and vegan. I was sad to find out that they're closing.
Madd Style Cosmetics Madd Cat July Box Review and Swatches
Pricing
$12 for the monthly Madd Cat box
$5 full size eyeshadow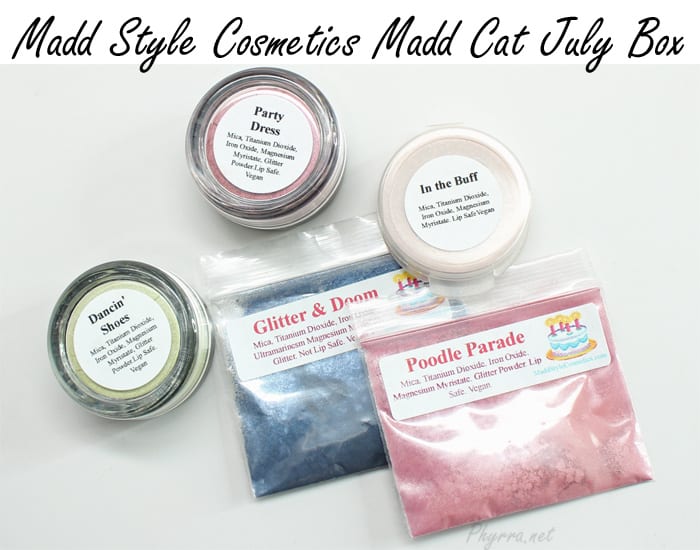 My Madd Cat Monthly July box contained
Party Dress, Dancing Shoes (exclusive full size shades)($5 each)
Glitter & Doom, Poodle Parade (deluxe samples)($2.00 each)
In the Buff (clamshell sample)($1)
Value $10
Since the Madd Cat Box cost $10 plus $2 shipping, and I estimate the value of my box to be $10, I basically broke even. I was disappointed that I received a deluxe sample in Poodle Parade since I had recently purchased that in a full size. With an indie company, I expected to not receive any of the same colors that I'd recently purchased.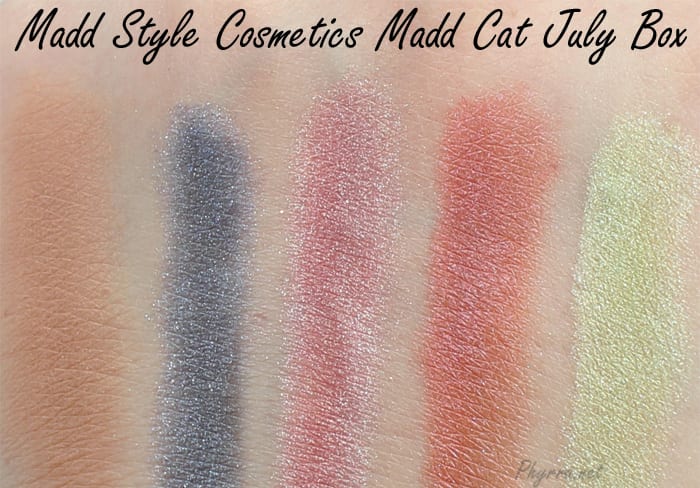 Shade Descriptions for Madd Cat July box
In the Buff – light tan matte
Glitter & Doom – a deep and mysterious purple with rainbow shimmer and copious amounts of green glitter
Poodle Parade – a strawberry pink with a gold color shifting sparkles
Party Dress – muted deep strawberry pink
Dancing Shoes – light celery green with silver-white iridescence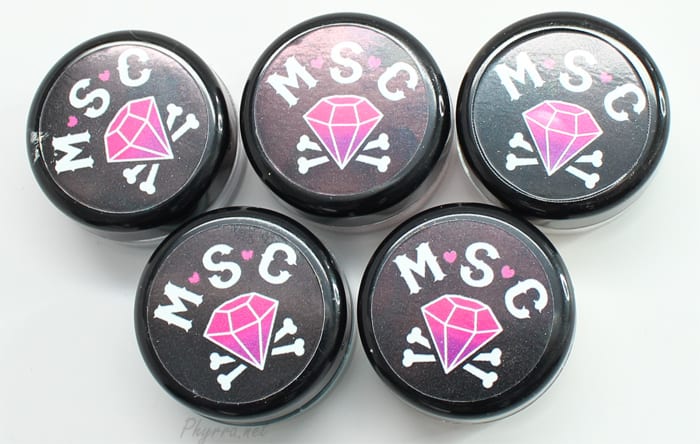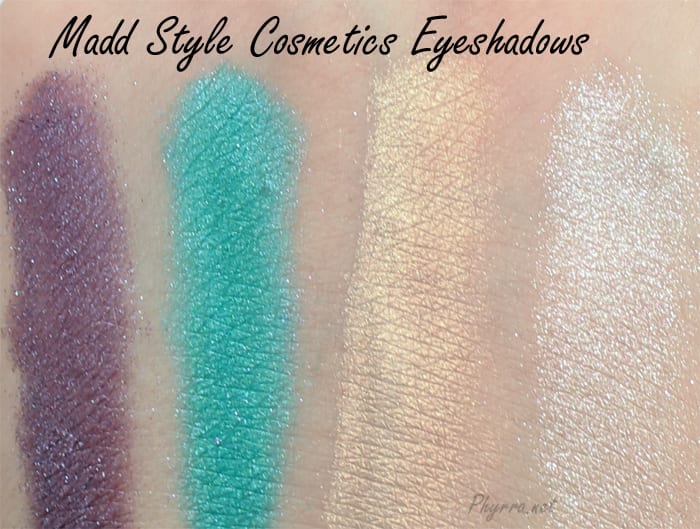 My 5 for $20 order
Poodle Parade – a strawberry pink with a gold color shifting sparkles
Unicorns & Glitter – a light pink with a warm gold duo chrome
Pew Pew Pew – a vibrant teal EXPLODING with purple sparkles
Dance Magic -a semi-sheer sparklefest of multicolored glitter powder
Curiouser & Curiouser – a deep purple with aqua glitter

If you like this video please subscribe and share!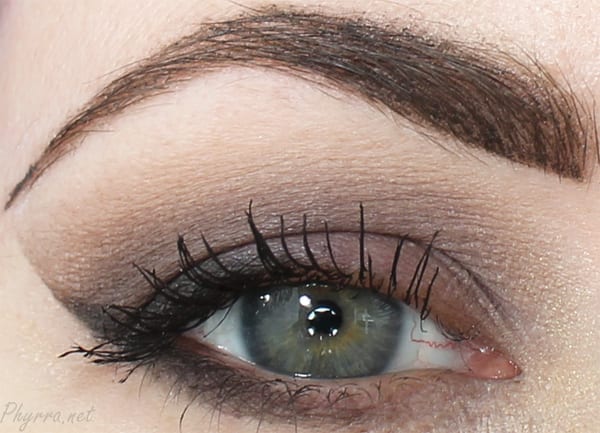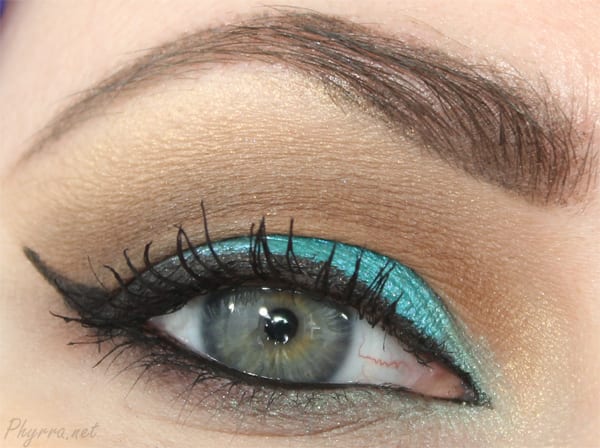 I was going to give the Madd Style Cosmetics Madd Cat box another month to see how the value would be, but when I heard they were closing I decided to cancel my subscription.
I do really like the eyeshadows that I purchased. The pigmentation is great and so is the formula. On primer I experienced all day wear.
Pros
Cruelty free
Vegan
Great pigmentation and formula
Lots of colors available
Cons
Closing soon
May receive colors you already own in the Madd Cat Box