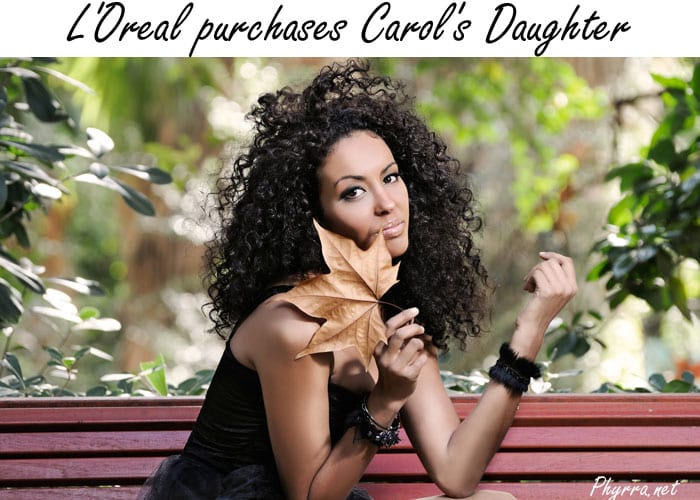 In a move to expand their ever growing portfolio, L'Oreal purchases Carol's Daughter. Carol's Daughter is a brand that does not test on animals. Earlier this Carol's Daughter filed for bankruptcy.
"Carol's Daughter possesses an expertise in the multi-cultural consumer segment, a rapidly expanding market that represents an important growth opportunity in the beauty industry,"said Frederic Roze, President and CEO of L'Oreal USA. "This acquisition will enable L'OrealUSA to build a new dedicated multi-cultural beauty division as part of our Consumer Products business, and strengthen the company's position in this dynamic market." (Source, ABC27)
L'Oreal owns many brands, including Urban Decay, Nyx Cosmetics, Kiehl's, Garnie, Giorgio Armani Beauty, Redken, and more. It's been interesting to see them acquire brands such as Urban Decay and Nyx Cosmetics, because they've allowed those brands to stay true to their core beliefs. In Urban Decay's case, UD stayed cruelty free and is still Leaping Bunny and PETA certified. They've also created a lot of innovative products.
It will be interesting to see what's in store for Carol's Daughter with L'Oreal.