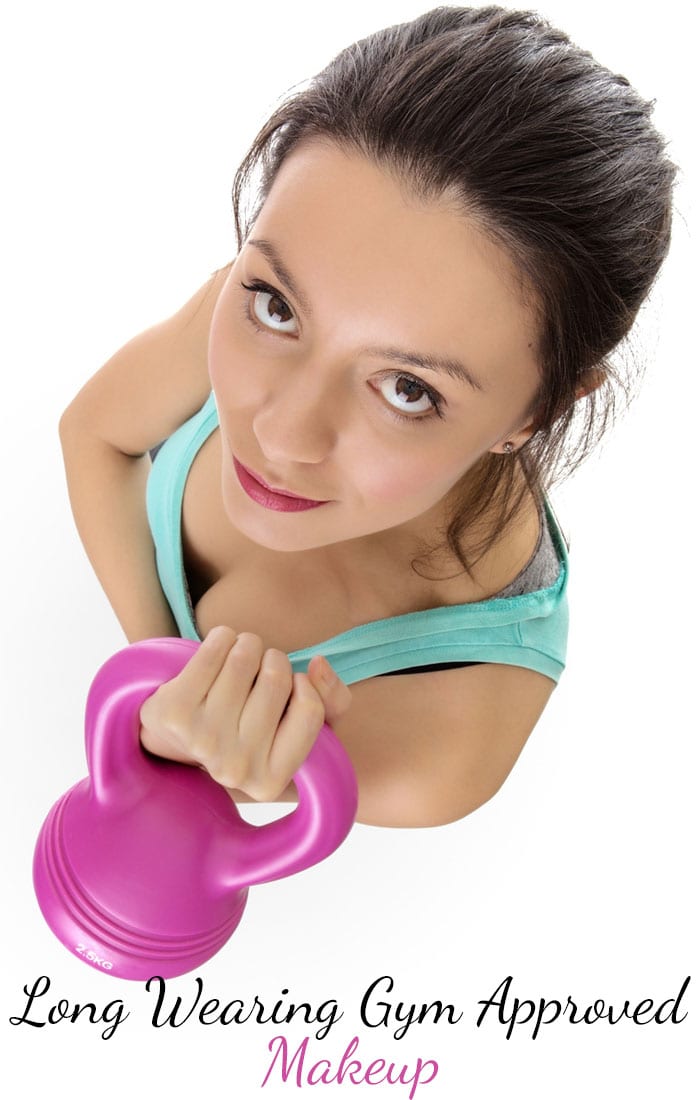 It's a Makeup Wars Monday! Today I'm sharing some suggestions for long wearing gym approved makeup. I don't typically wear makeup at the gym, but I know many of you do. So here are my recommendations for makeup you can wear that will last while you're working out. Personally I think having killer brows and a tint on your lips is good for the gym, but I'm not going to the gym to impress anyone. For the first 6 or so months of hitting the gym I was paranoid that people would stare at me but I finally got over it and just don't care. I hit the gym with Ray, which is good. Without him, I'd never go.
PR + purchased by me.
Long Wearing Gym Approved Makeup
When you're working out, you don't want your pores blocked because you want to sweat and get rid of impurities in the body. This is why I don't wear makeup. Sweating and getting all those impurities out of the body will make you feel better in the long run.
FOR THE BROWS
Nyx Eyebrow Gel
This is waterproof formula will not budge when you're sweating. (see all shades and my review here.)
Other good waterproof brow options are:
tarte Amazonian Clay Waterproof Brow Mousse
(see my review)
Anastasia Beverly Hills Dip Brow
Too Faced Bulletproof Brows
(see my review).
FOR THE EYES
Anastasia Beverly Hills Lash Genius Waterproof Mascara Top Coat
Toss this puppy onto your favorite mascara to make it waterproof and gym-friendly.
Urban Decay Cannonball Ultra Waterproof Mascara
This was field tested in the gym and the ocean and it lasts. If you're a one and done type person, try this mascara.
tarte Lights, Camera Splashes Waterproof Mascara
This is supposed to last through rain, sweat or tears, so it should stand up to the gym.
Urban Decay Perversion Mascara
This is one of my all time favorite mascaras.
tarte Lights Camera Lashes Mascara
I really like this mascara and I've been experimenting with it lately.
FOR THE FACE
While I still say it's better to go bareface, if you can't stand it, try an oil-free tinted moisturizer or beauty balm. You want oil-free so it doesn't clog your pores or cause break outs.
Perfekt Skin Perfection Gel
I really love the shade Luminous. This is a gel-mousse formula that's oil-free and very emollient without using silicone.
NARS Pure Radiant Tinted Moisturizer Broad Spectrum SPF 30
I love Finland.
Mineral Fusion SPF 40 Facial Moisturizer
This is what I wear to the gym. It doesn't irritate my eyes when I sweat profusely. (vegan)
Cover FX Blemish Treatment Concealer
If you have any break outs, put a blemish treatment on it like this one from Cover FX. (vegan)
FOR THE LIPS
Bite Beauty Agave Lip Mask in Champagne
I love this barely-there tint and I wear it to the gym. It lasts through all the hydrating I do while I'm there.
FOR HAIR
After you work out, your hair needs a refresher.
EVA NYC Dry Shampoo
This is my all time favorite dry shampoo.
FOR THE BODY
Below are the things that I bought for working out.
Extra Thick Yoga Mat
I use this when I'm doing core work at home.
Bosu Balance Trainer
I bought this to use at home as well as at the gym. It's good for core exercises too.
AFTER THE GYM
Don't forget to deeply cleanse your face, especially after you work out.
Glossier Milky Jelly Cleanser
This is a great cleanser for my dry skin.
Use a product like the Foreo Luna to deep clean your face and pores. Then finish off with a serum.
Typically at the gym you'll catch me wearing my moisturizer with SPF and Bite Beauty Agave Lip mask.
What do you bring to the gym? What do you use at home? Let me know!
Loading InLinkz ...
Last Updated on