Happy Valentine's Day! Scrambling for some last minute gift ideas? I've got several for you!
1. Lisa Hoffman Beauty Black Onyx Fragrance Bracelet
While the Lisa Hoffman fragrance bracelets are available in many colors, I think the black looks best.
2. Amazon Kindle Fire
You know I think the Kindle Fire is a great gift. I use mine daily. I love it to bits. It's nice in that you can read books on it, watch movies, listen to music, surf the web, etc.
3. Urban Decay Naked3 Palette
12 all new shades from Urban Decay in rosy neutral hues. It's perfectly romantic.
4. Too Faced Chocolate Bar Eyeshadow Palette
If chocolate is more your thing, the Too Faced Chocolate Bar Eyeshadow palette is what you need.
5. Tokyomilk Dark Tainted Love No. 62 Tempting Trio
This fragrance revels in the complexities of love, with warm notes of dark vanilla bean, sensuous sandalwood, provocative spices, and an unexpected kiss of sweet orchid. This is my favorite perfume right now and I'm wearing it almost daily!
I also have some gift certificates to recommend.
Obsessive Compulsive Cosmetics Gift Cards
Available in $25, $50, and $100, they're perfect for someone who loves cruelty free and vegan products. I just purchased OCC Suspiria myself and it's a stunning shade.
Sugarpill Cosmetics Gift Cards
You know I love Sugarpill and there's not a single product they make that I don't love to bits. They're perfect for a last minute gift. Available in $10, $25, $50, $100, $150, $200. All products are cruelty free and most are vegan. Plus, they just released their new vegan brushes, which I'm sure would be loved!
Silk Naturals Gift Certificates
Silk Naturals offers a $25 and $50 gift certificate. Their products are gluten free, cruelty free, and most are vegan.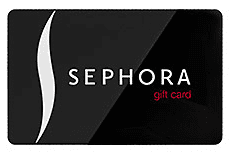 Sephora Gift Cards
Available in $10, $25, $40, $50, $75, $100, $150, $200, $250, basically any amount that you need. You can get Cover FX, Urban Decay, Too Faced and more.
Amazon Gift Cards
Amazon has a surprisingly nice beauty section! You can find NARS, Sleek, Nyx and more.
Concrete Minerals Gift Cards
Concrete Minerals offers $10, $25, $50, $100 and $200 gift cards. They're cruelty free and vegan.
Cult Nails Gift Certificates
You can choose any amount between $10 and $1000 with Cult Nails.


Ninja Polish Gift Certificates
You can pick up Ninja Polish, piCture pOlish and many other fabulous brands here. This is perfect for the picky nail polish lover in your life.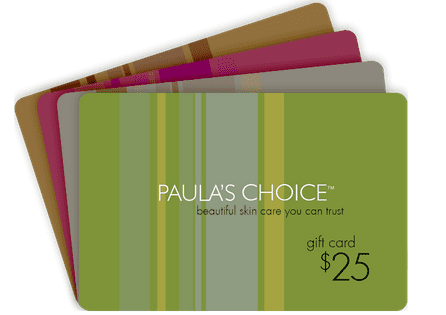 Paula's Choice Gift Cards
You know I love Paula's Choice products and I think they would make an excellent gift. They offer cards in the amounts of $25, $50, $75, and $100.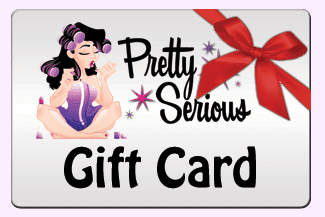 Pretty Serious Gift Cards
I love Pretty Serious! So happy they have gift cards. They offer them in $10, $25, $50, $75, and $100.

Lush Cosmetics Gift Certificates
Lush has gift certificates available from $5, $10, $25, $50, $75, and $100.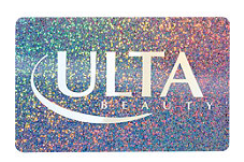 Ulta Gift Cards
Ulta offers $10, $25, $50 and $100 gift cards. You can pick up It Cosmetics, Nyx and Zoya here.
Tee Turtle Gift Certificates
I love this shop and I own so many of their shirts! I highly recommend them. I have Evolutionary Spectrum, Big Bad Wolf, Death is Magic, Falling and Pokewarts. They offer certificates from $5 to $200.
What are your favorite picks for last minute gift ideas? Let me know below!
Last Updated on