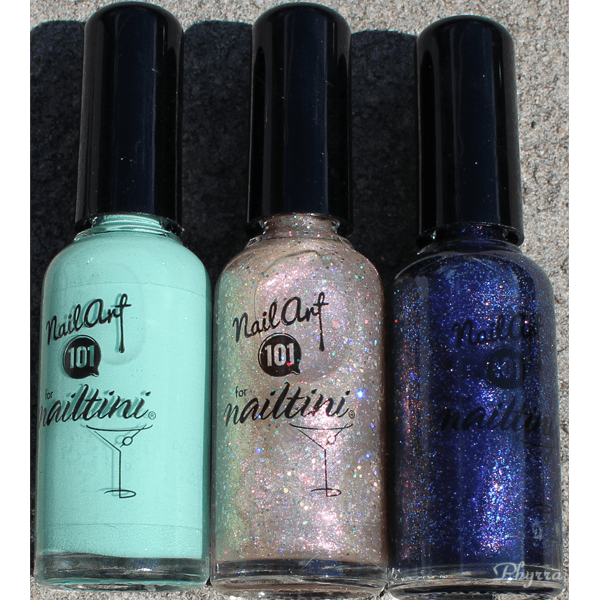 Ever feel like an individual subscription box was made just for you? I've never felt that way until I received the Lacquer Cabinet by Nailtini April Box. This box contains some of my favorite colors – purple, mint, and iridescent pink!  The colors are named Fable Fizz, Legitimint and Babydoll.
PR sample.
Lacquer Cabinet by Nailtini April Box
All polishes are cruelty free and vegan.
Price
$25 for 1 single month, free shipping
$23/month for 6 month subscription
$20/month for 12 month subscription
Availability
Tinibeauty.com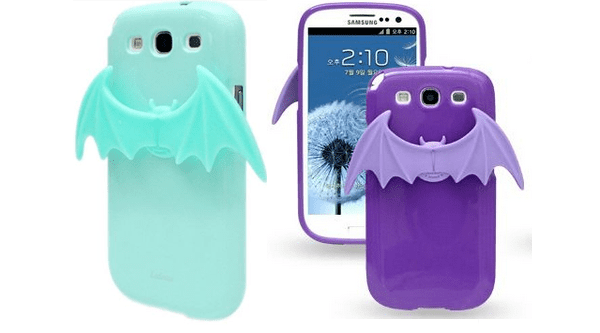 The box actually made me think of my 2 phone cases in mint and purple. My purple one recently lost its wings, so I'm waiting for a replacement to arrive.
Just like the last two boxes I showed you, this one comes with 2 mini bottles so that you can try your hand at mixing your own custom colors.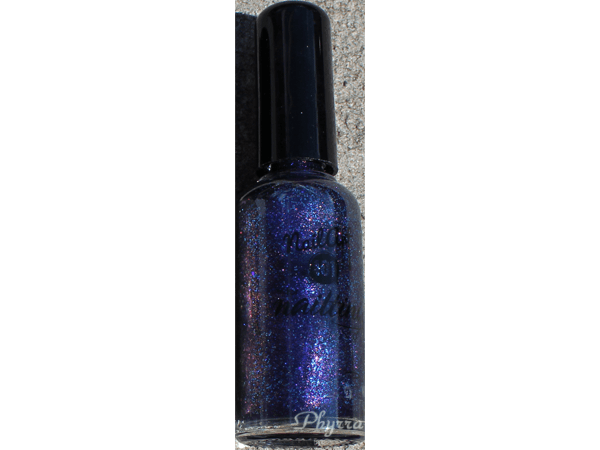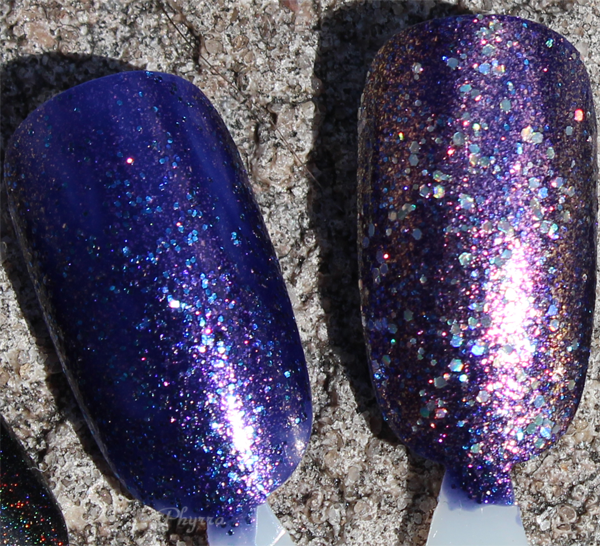 This is Fable Fizz. It's described as vibrant royal purple fired with orange and blue travel. To me, Fable Fizz is a gorgeous rich purple with blue, pink and orange sparks. On the left is Fable Fizz on its own. On the right is Fable Fizz with one coat of Babydoll on top.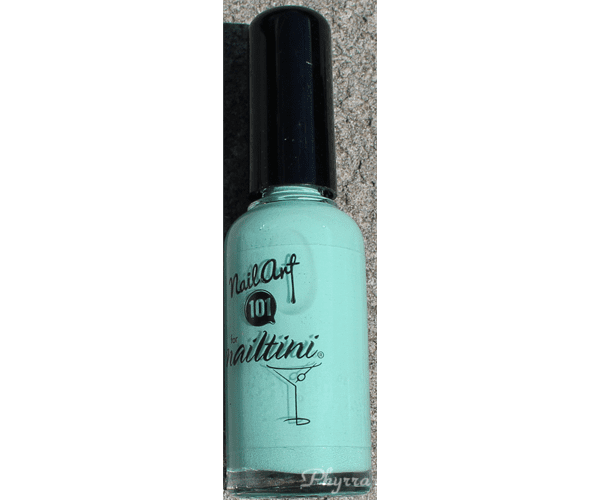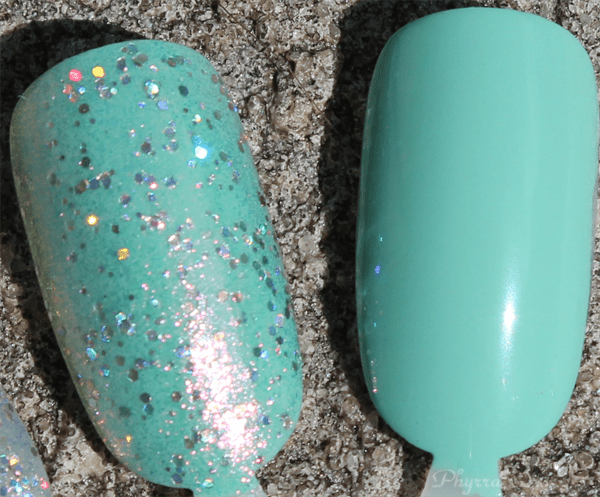 This is Legitimint. It's described accurately as the perfect mint green – smooth, creamy and not a hint of chalk. On the left I have 1 coat of Babydoll on top of Legitimint. And of course, the pretty mint color on the right on its own.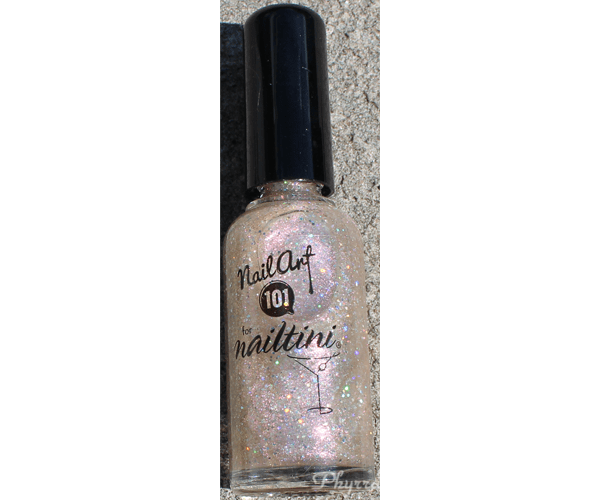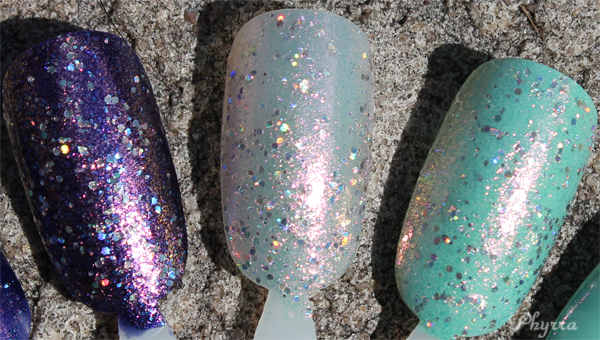 Last but not least we have Babydoll. Babydoll is a sheer pale pink shot with opalescent glitters. It's perfect for layering! On the left I have it layered on top of Fable Fizz. The center is Babydoll on its own. The right is Babydoll on top of Legitimint.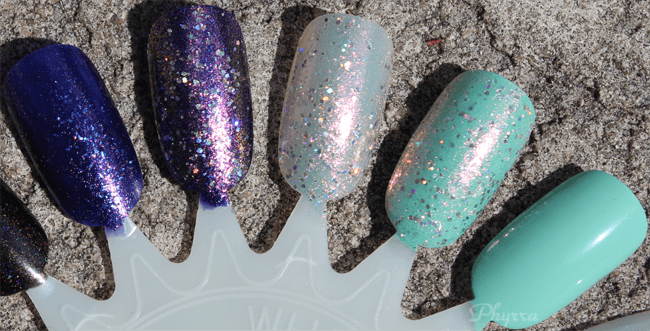 Like I said, I feel like this trio was concocted specifically for me. It was made by Nail Art 101's Lisa Bailey. She said her followers were clamoring for a mint green cream and a royal blue with multi-color chromatics (I'm glad it's  more purple than blue). These three colors work together surprisingly well!
Her recommendations for ways to use the colors are:
1. Apply Fable Fizz as the base shade of your mani. Then apply random blobs of Legitimint all over. Use a black striper to make C shapes around the blobs for a leopard print.
2. Create a galaxy mani with Fable Fizz as the base shade. Sponge Legitimint as the nebulas randomly on the nail. Finish with a light amount of Babydoll for stars.
I personally love the idea of Legitimint as a base shade with blobs of Fable Fizz for leopard spots, then using a black striper to finish the leopard pattern. I also love Legitimint with a thin coat of Babydoll on top because of the iridescent mint green and pink with opalescent sparkles.
Fable Fizz is gorgeous on its own, as well as with Babydoll on top. And Babydoll is great at adding iridescence to any polish. I love iridescence.
Anyway, I love these 3 colors and I think that April's Lacquer Cabinet box is a steal for $25. It's valued at $44.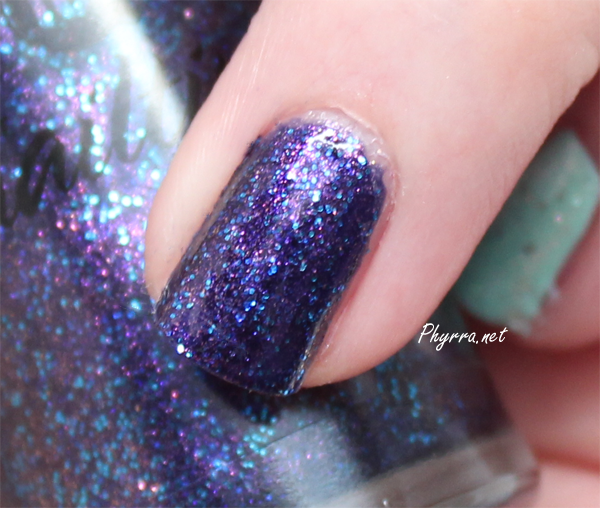 I clearly cannot have enough purple polish and I'm happy to add a great mint to my collection.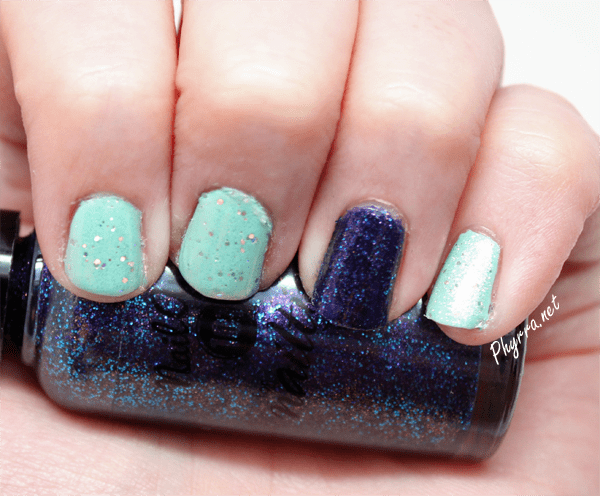 Above I'm wearing 2 coats of Legitimint with 1 coat of Babydoll on top and an accent of Fable Fizz.
What do you think of the Lacquer Cabinet by Nailtini's April Box? Do you love these colors too?