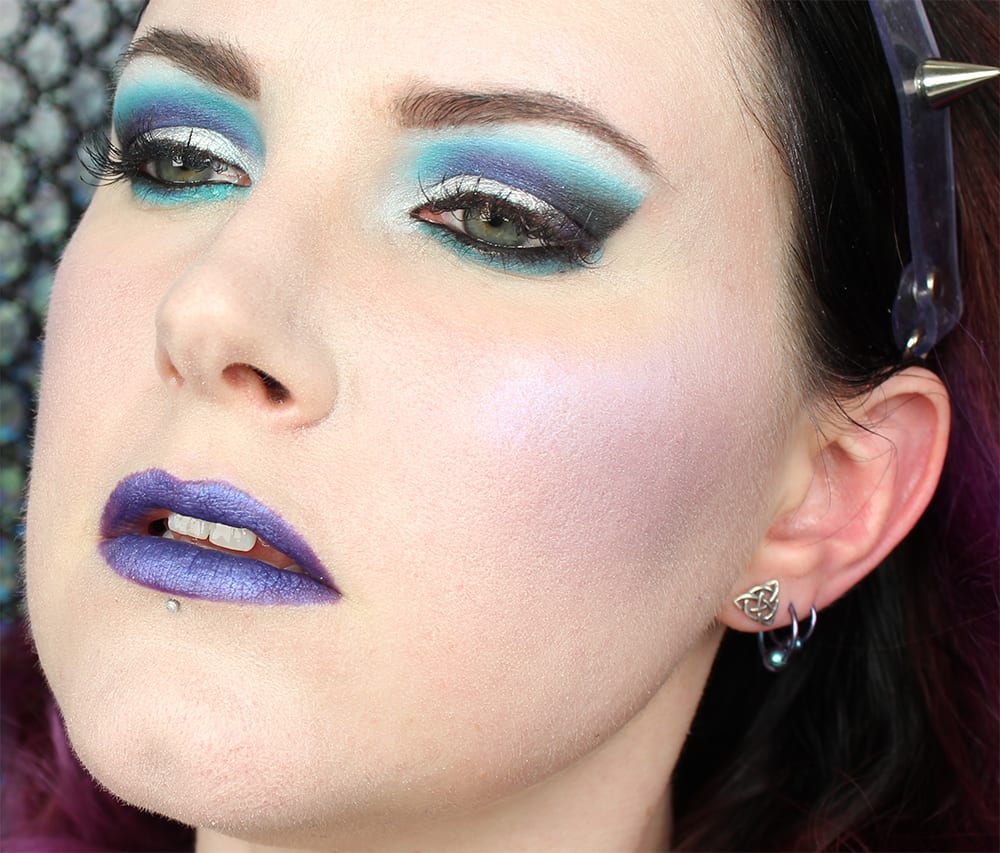 How do you keep your makeup in place during the Summer heat?
Beautygeeks – What do plantar fasciitis, rotator-cuff erosion, joint pain and a persistent itchy red rash have in common? If it's YOU, you have to read this, stat.
Beauty Junkies Unite – Sunscreen is known to protect your skin from UV rays, and usually — that's almost all they do! What if I told you that we found a very versatile sunscreen that multi-tasks?
Blushing Noir – Buying just ONE piece of The Estée Edit line will pull you into a black hole of needing it all. Here are a few of my faves (with many more to come)!
Clumps of Mascara – Beauty boxes, beauty boxes, beauty boxes. If you've seen one beauty subscription box, you've seen them all, right? NOT! I've tried over a dozen and this one is my absolute favorite.
EauMG – It's officially summer and let's celebrate with a new perfume! Need some ideas? Here's my Summer 2016 Perfume Picks.
Gouldylox – A gel lip color finally wins my heart and doesn't leave me looking like I lost a battle with an Otter Pop.
My Beauty Bunny – Get a polished and fresh-faced look with our 100% Cruelty Free Makeup Tutorial featuring some of our favorite brands including Urban Decay, It Cosmetics and Chella!
My Newest Addiction – The MAC Soft Serve Collection is made up of brow pencils and bouncy cream eyeshadows that are very reminiscent of the very much lovedChanel Illusion D'Ombre. Laura shares her favorites from the collections as well as swatches!
Nouveau Cheap – My new favorite cleansing oil is under $10, it doesn't contain mineral oil, and it removes every last trace of my makeup like a boss. Oh, and it also doesn't leave any oily film behind!
Olive & Ivy – Save money updating your wardrobe this summer by shopping at SheIn (all the more money to spend on makeup then, right?)! I'm sharing my tips and tricks on how to make sure you are getting a steal of a deal AND clothes you'll love, as well as my fave SheIn pieces- most are UNDER $15!!
Phyrra – Are you guilty of buying a ton of makeup? My new Anti-Haul video is going to blow your mind! What I'm not gonna buy!
Prime Beauty – checks out what's new at ColourPop and finds some yummy new lipsticks and eyeshadows!
(Wondering what the Lipstick League is? Find out here.)
Question of the Week: Summer is here and the temperatures are rising. So tell us: How do you keep your makeup in place during the Summer heat?
Answer – I use Urban Decay All Nighter or Chill!

Here's my tutorial on how to make your makeup last in the heat!