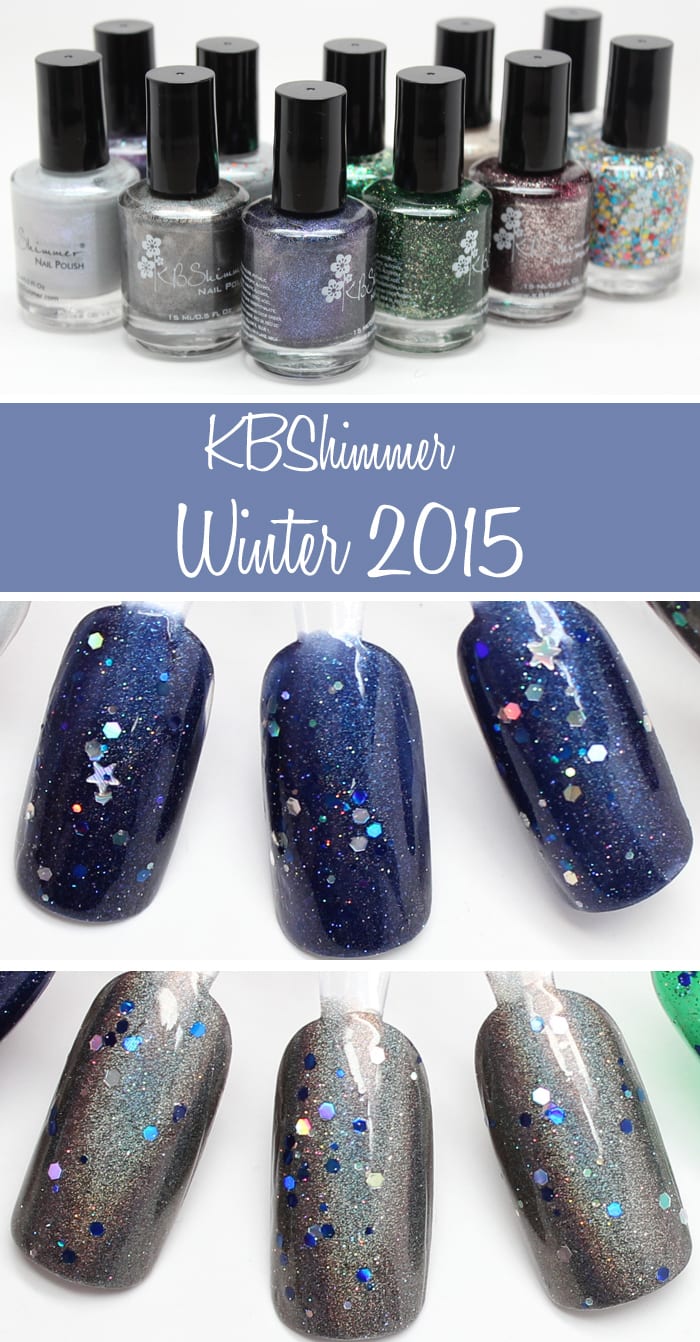 Today I've got the KBShimmer Winter 2015 nail polish collection to share with you. This collection launched earlier this month. This post contains press samples.
KBShimmer Winter 2015
Where to Buy
KBShimmer.com, Amazon
Price
$7.75 – $8.75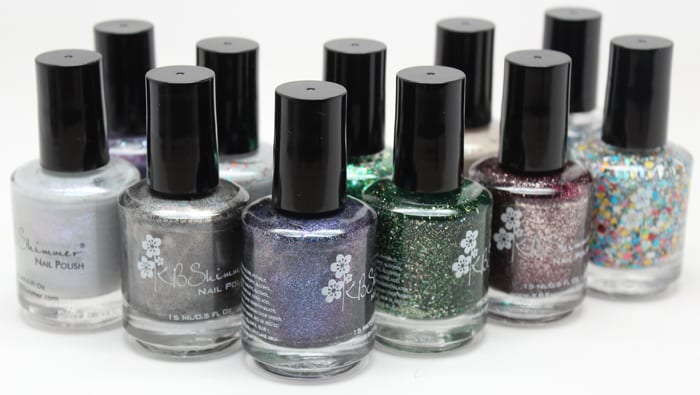 Below I've got the polishes shown in sunlight and in my lightbox under daylight bulbs. I did apply top coat to all swatches.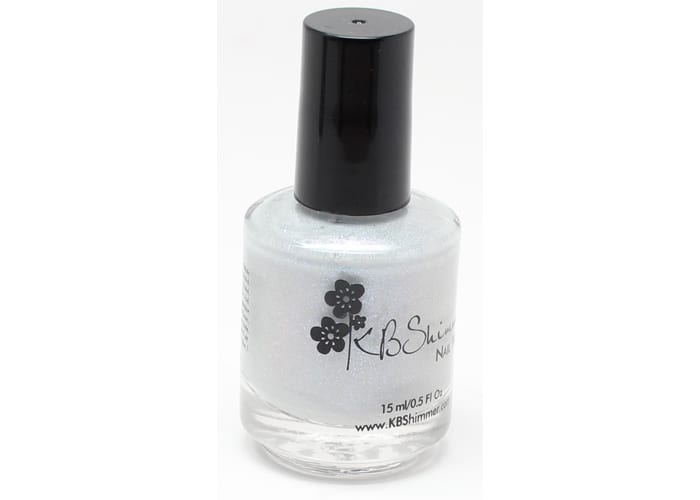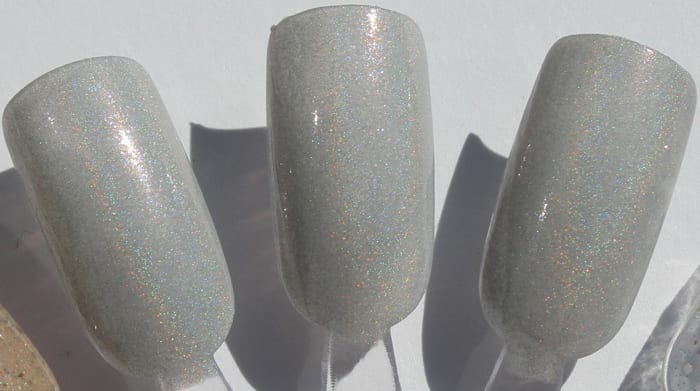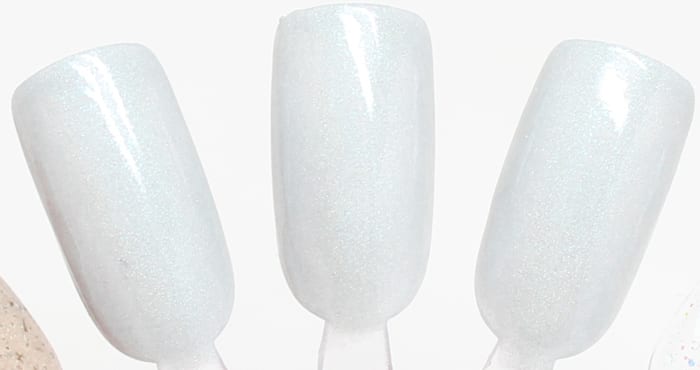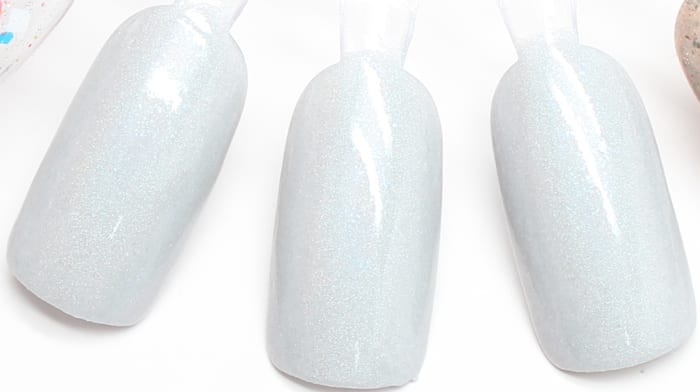 Fleece Navidad
A soft silvery light grey polish with holographic sparkle and blue micro flakes that shimmer in the sun
The blue micro flakies in this silvery light grey make it unique. So pretty!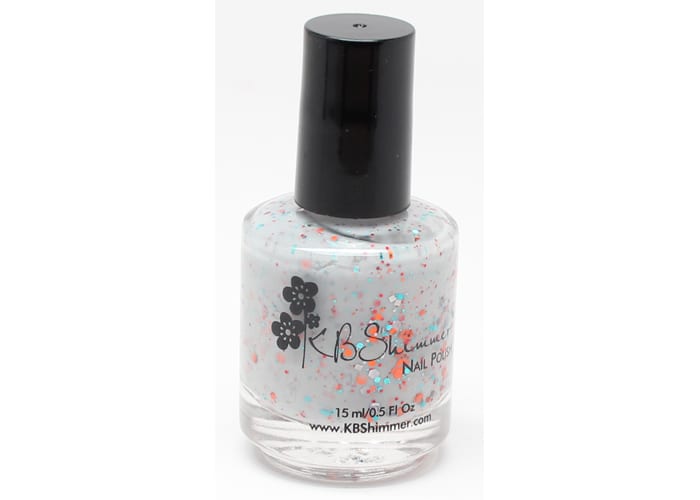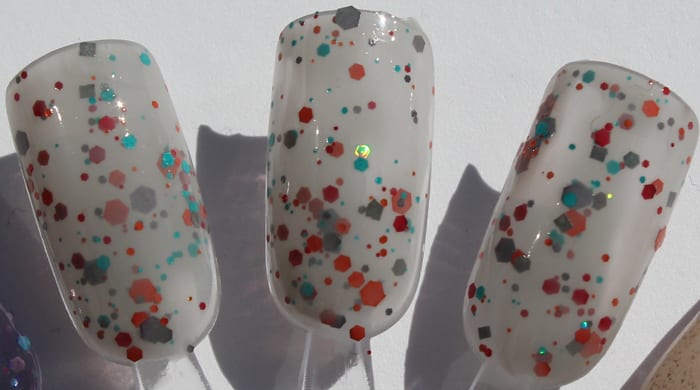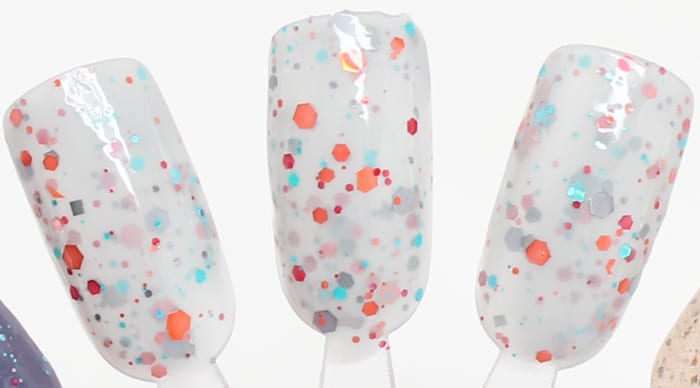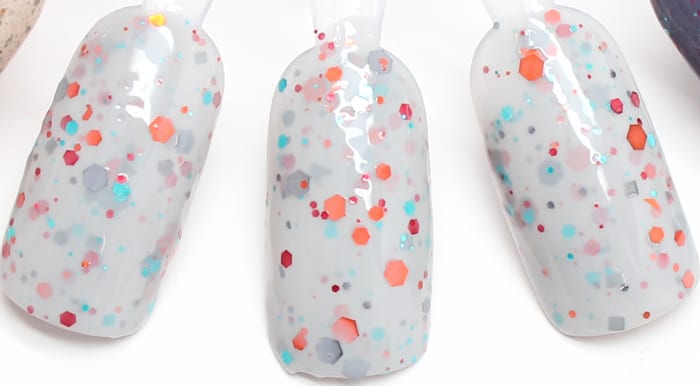 Smoke Signal
A smoky, light gray polish with orange, red, and aqua holographic glitters
This is a very light grey, kind of reminds me of dirty snow, with cheerful bright glitter.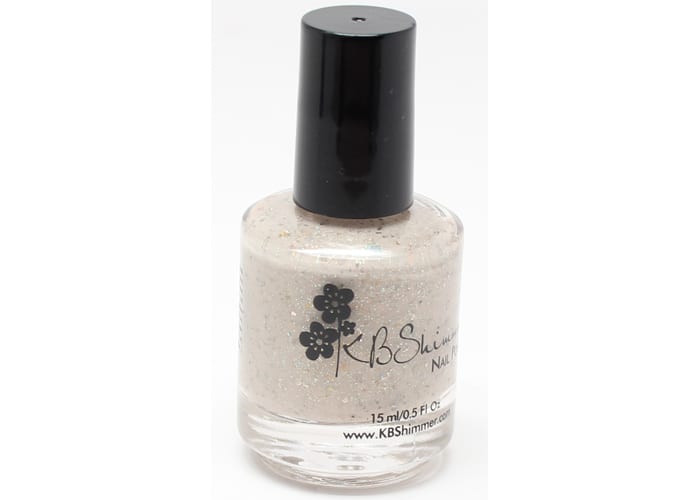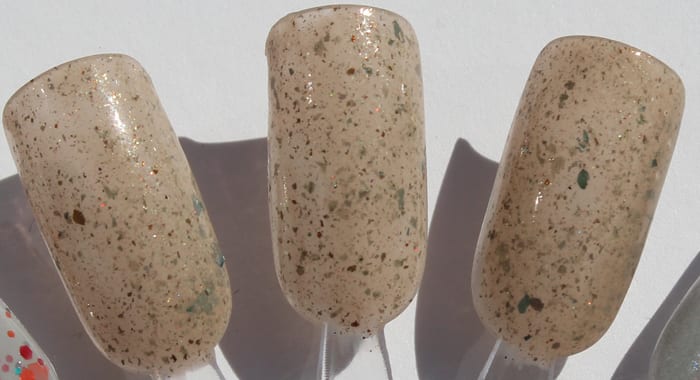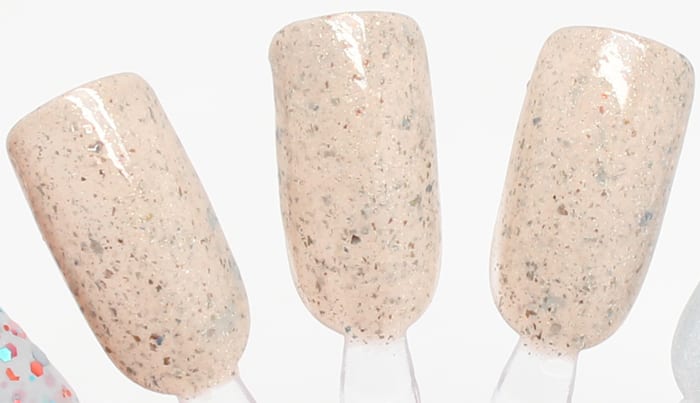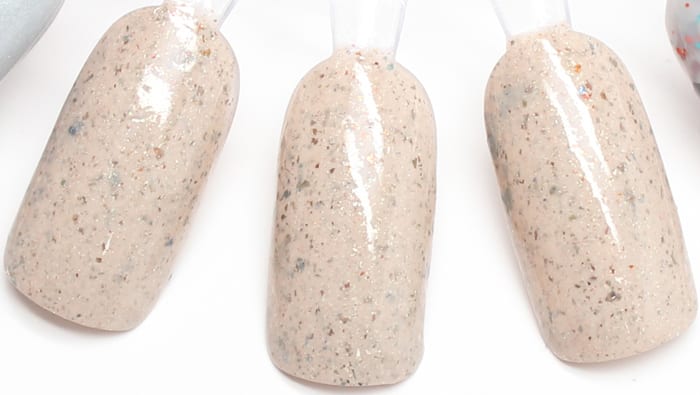 Owl Miss You
A soft beige, neutral tan. This feathery polish is filled with golden metallic flakes and a bit of coppery metallic shimmer
This is a gorgeous, work safe neutral. I love the golden flakies and copper shimmer in it.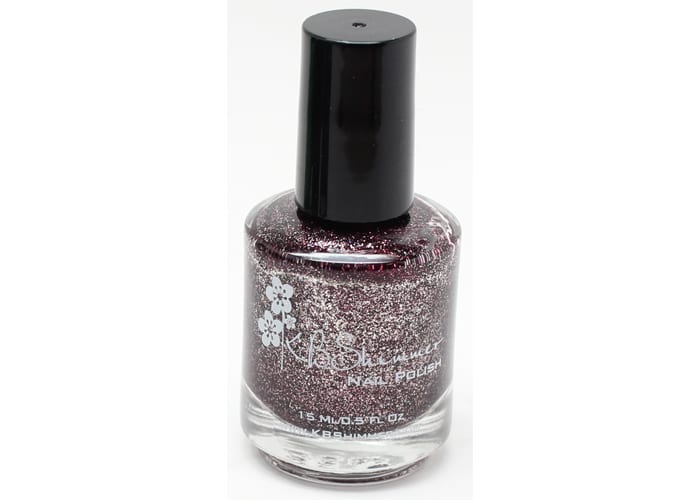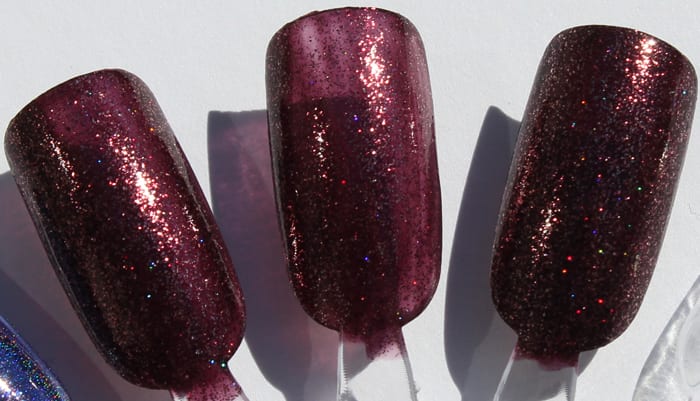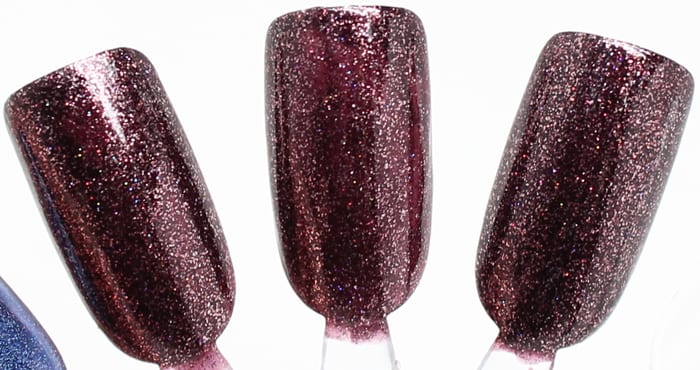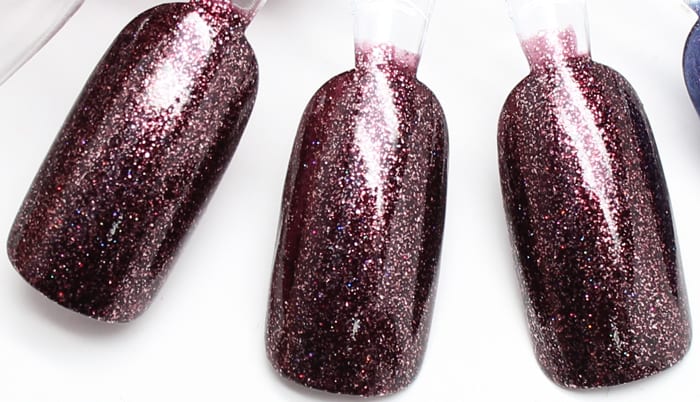 Yule Worthy
A warm burgundy leaning, chocolate brown polish with micro metallic flakes.
This burgundy brown has really cool coppery-gold flakies in it.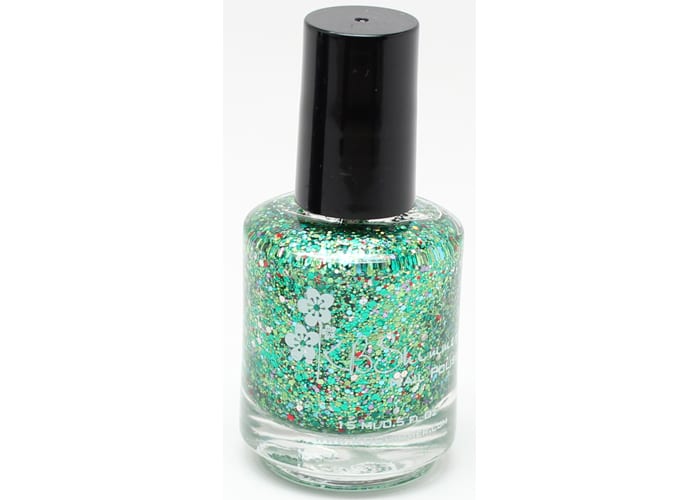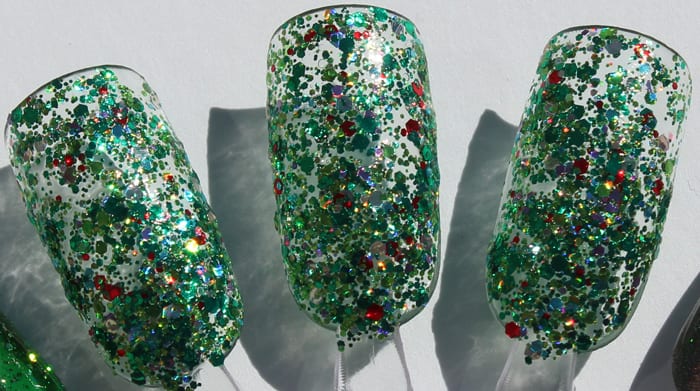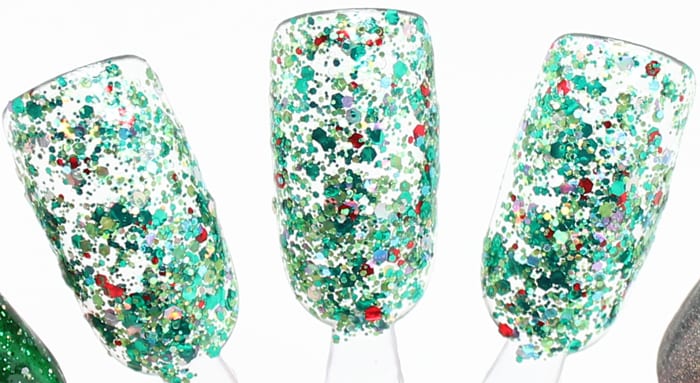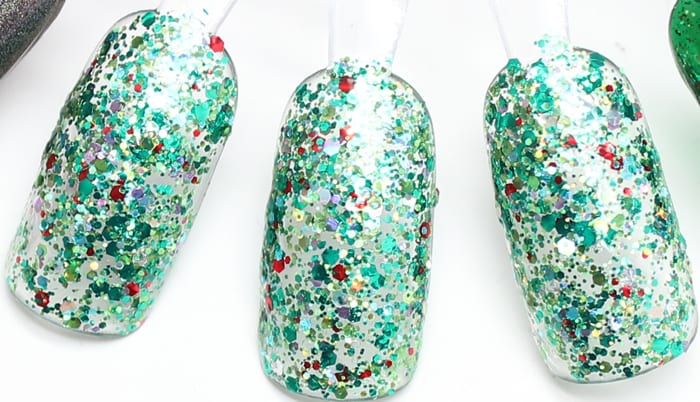 sELFie
A holiday holographic glitter topper perfect for pairing with Chilly Pepper or used alone for a full coverage
textured look
You can wear this on top of any cream for a festive look, or layer it several times to create a glitter bomb.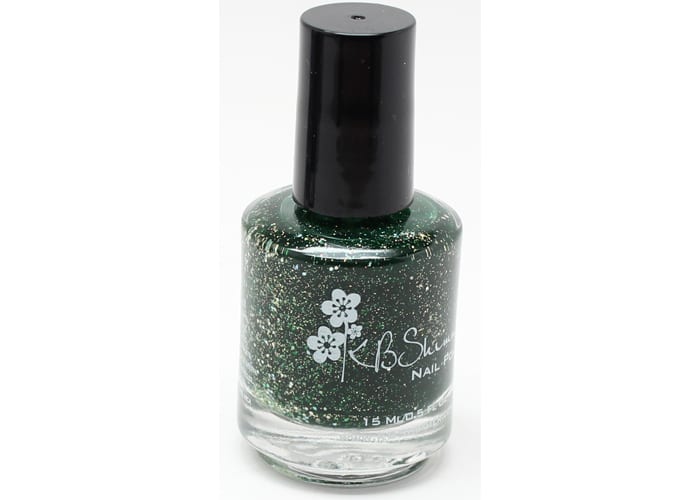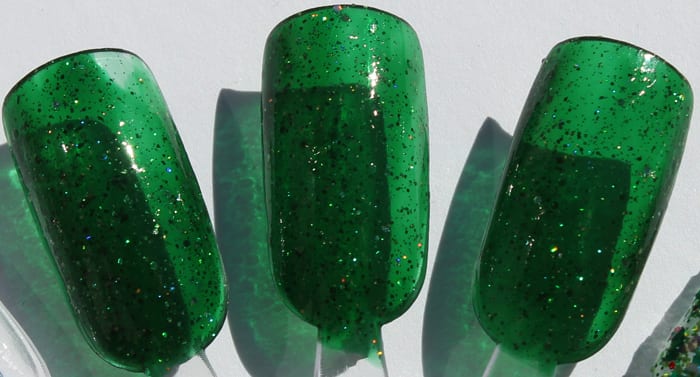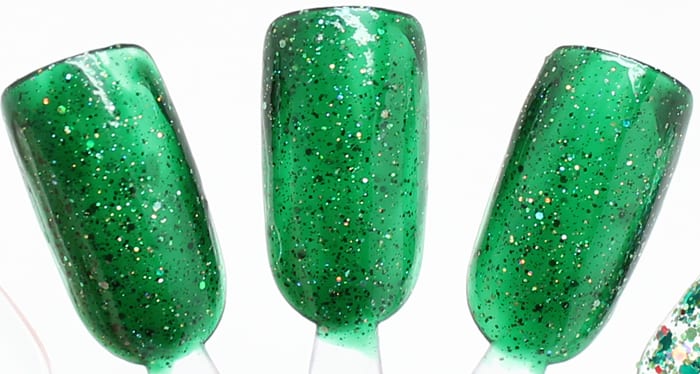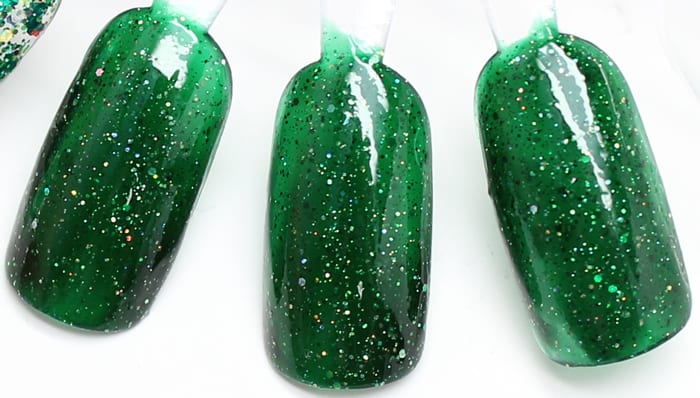 Kind Of A Big Dill
Perfect for those that love a pickle on their Christmas tree! This deep, near forest, green is loaded with micro and small silver holographic glitters that shine in the light.
I really like this green! The holographic glitters in it steal my heart.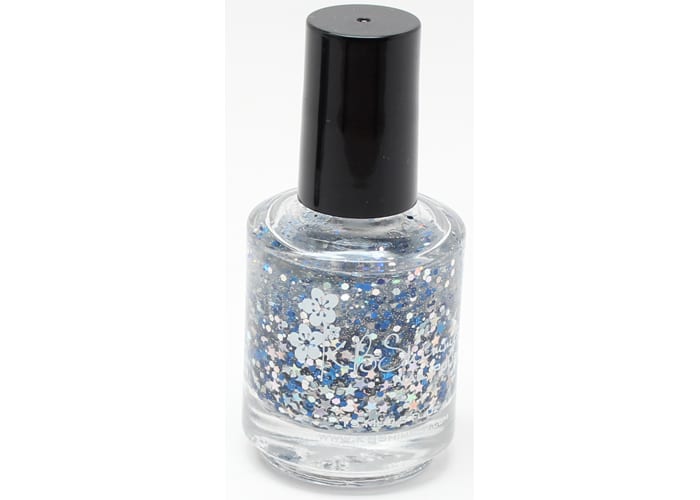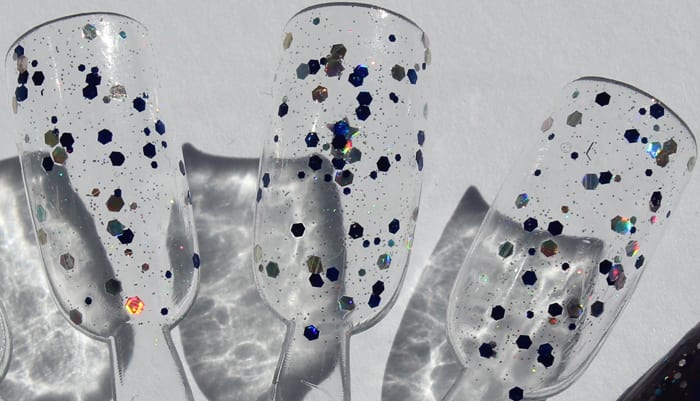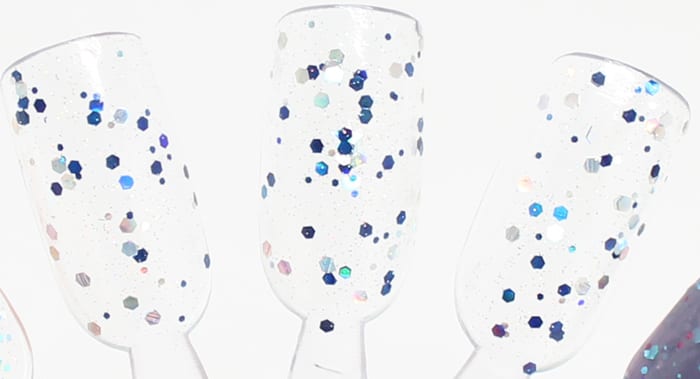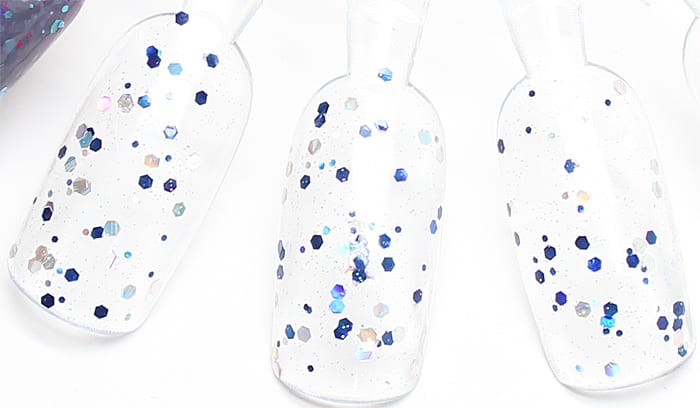 Oh Holo Night
A blingy holographic glitter topper featuring silver and blue holo mini stars
I love that this has mini stars and it's blue and silver. It's so wintery and festive.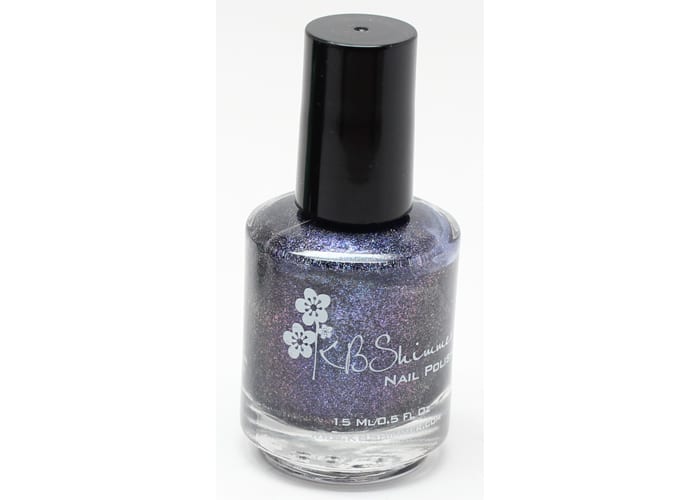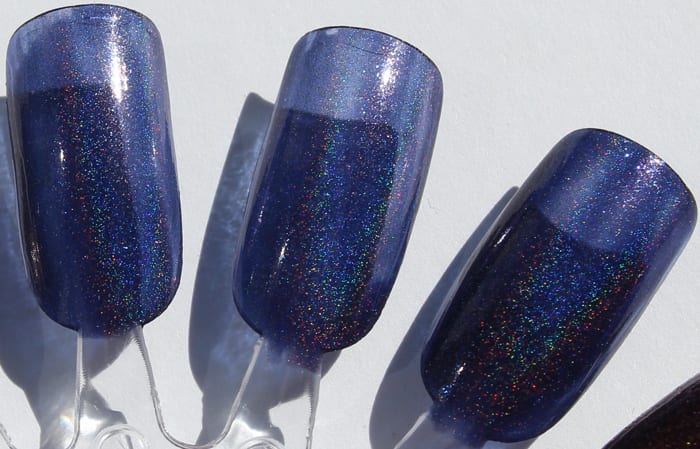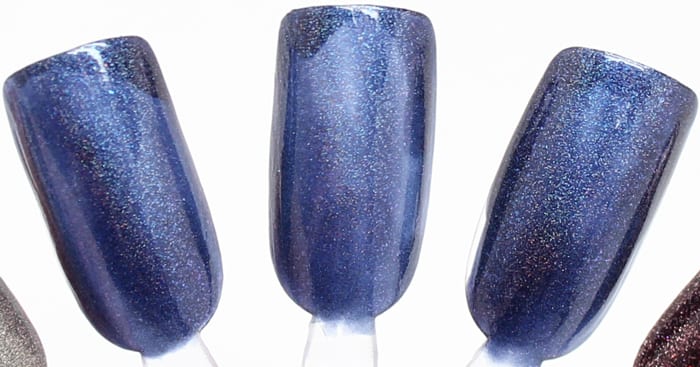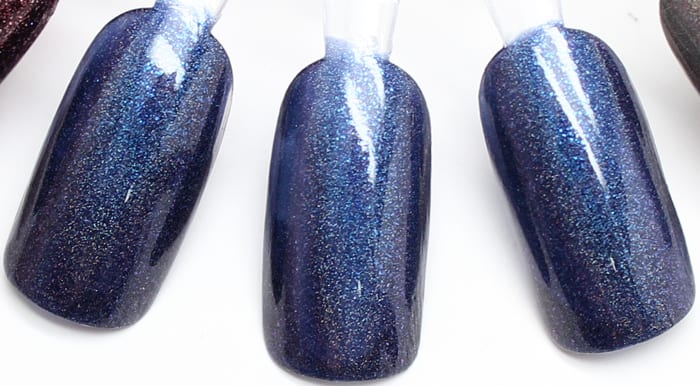 Claws and Effect
A dark purple leaning navy holo polish with blue/pink shifting glass flakes.
This is my favorite of the entire collection. It's gorgeous because of the flakies and holo effect.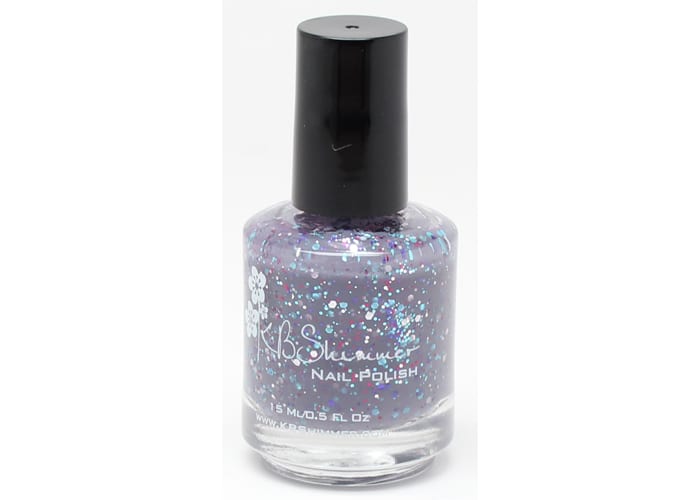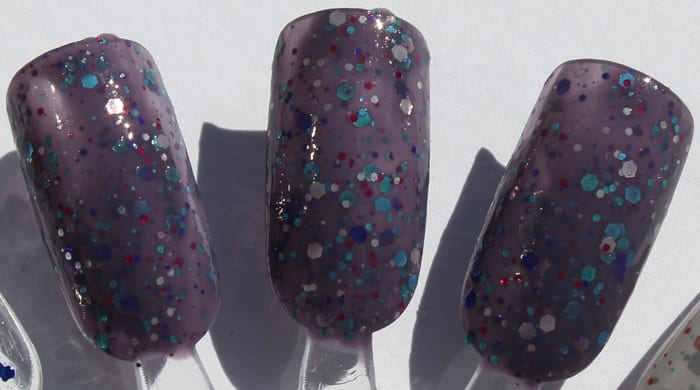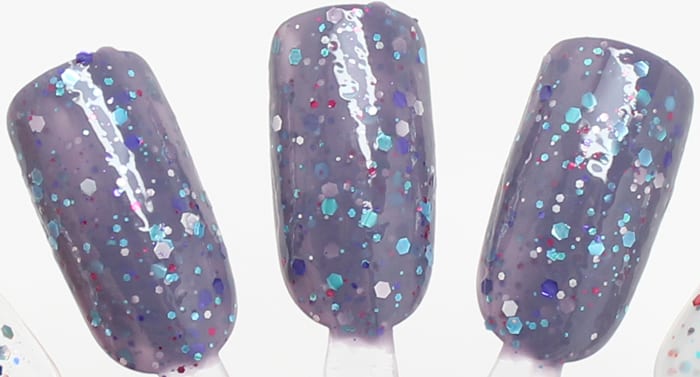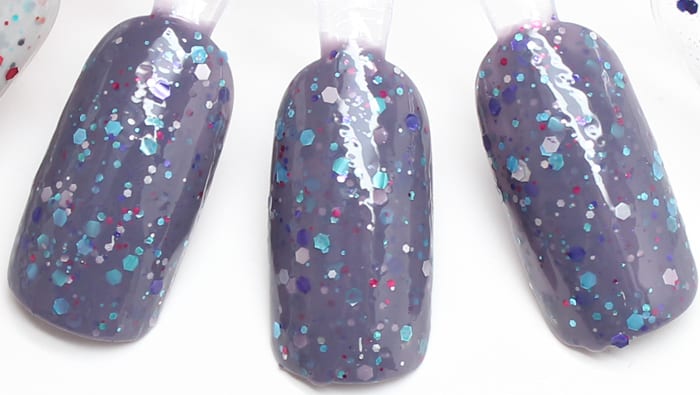 Brrr-tiful Dreamer
A muted grape leaning grey polish with aqua, silver, purple, and fuchsia glitters
This is an interesting color because it's sort of got a dusty, greyed grape base, kind of milky (or crelly like?) with the glitters in it.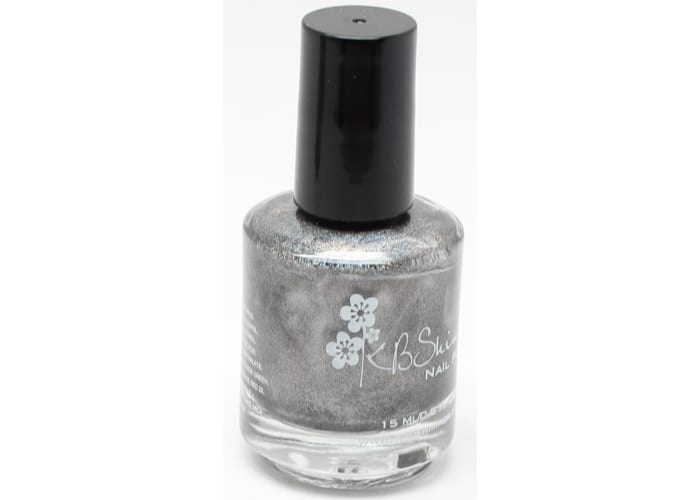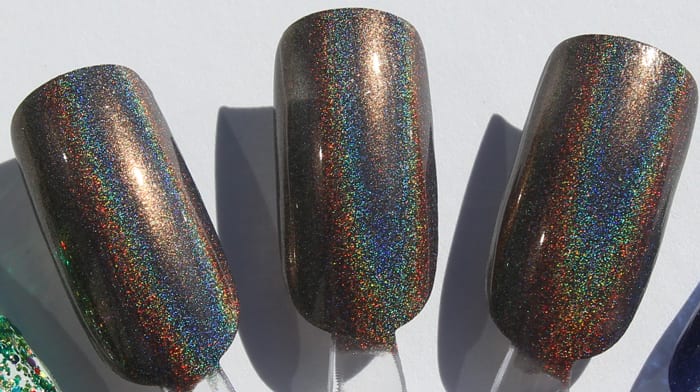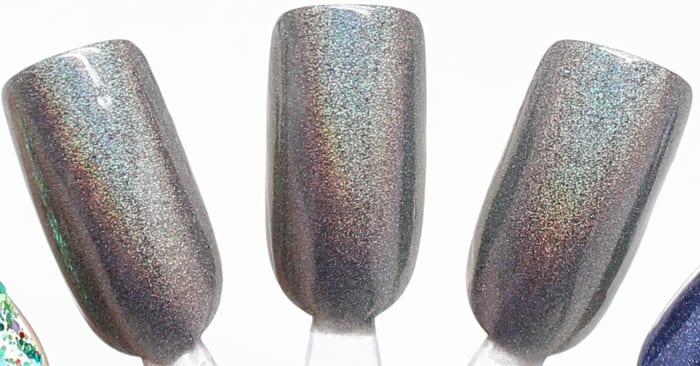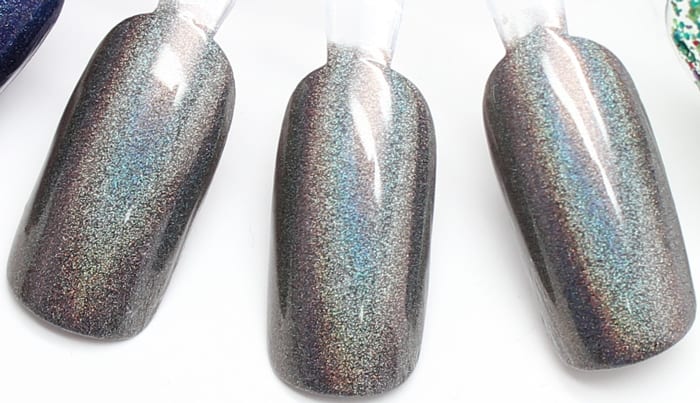 Coal In One
A charcoal grey linear holographic polish with 2 coat coverage.
This is another one that I flipped for in this collection. It's stunning.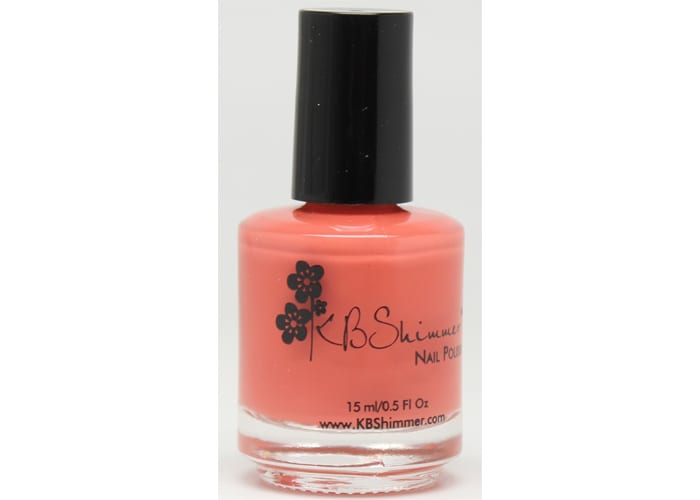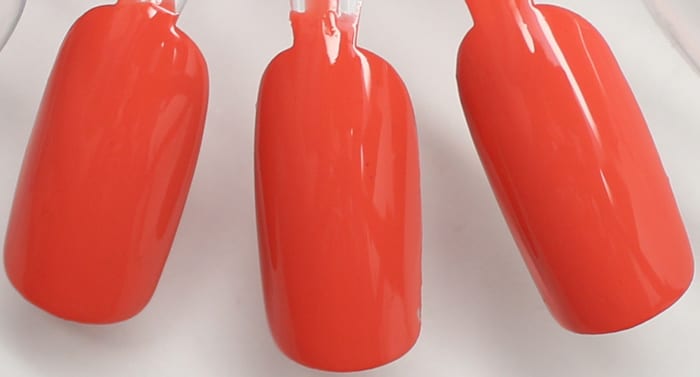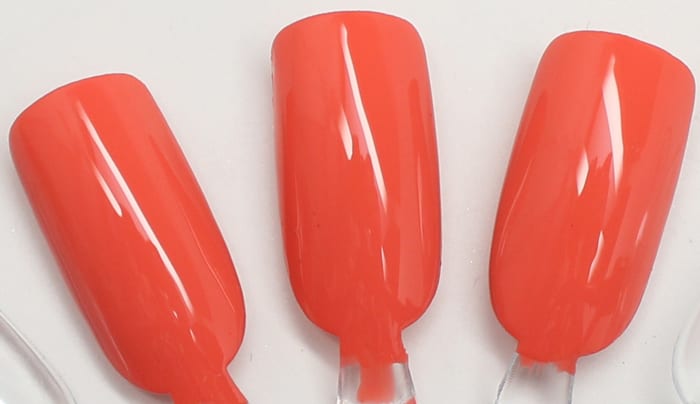 For Fox Sake
a dusty, red leaning orange cream
The name, plus the color, really drew me in. It's such a wearable orange.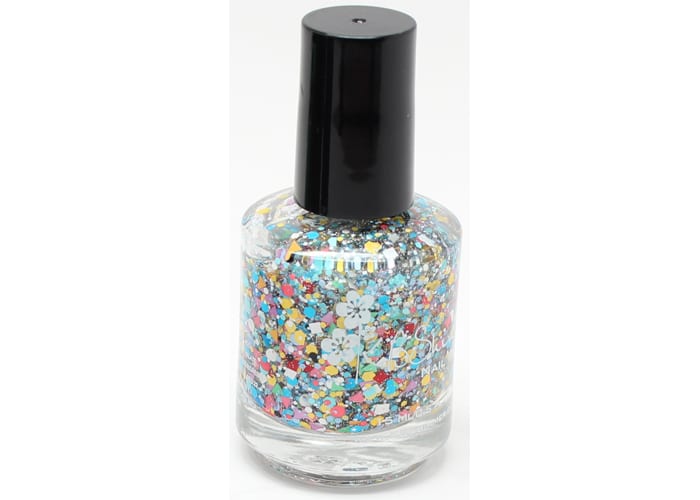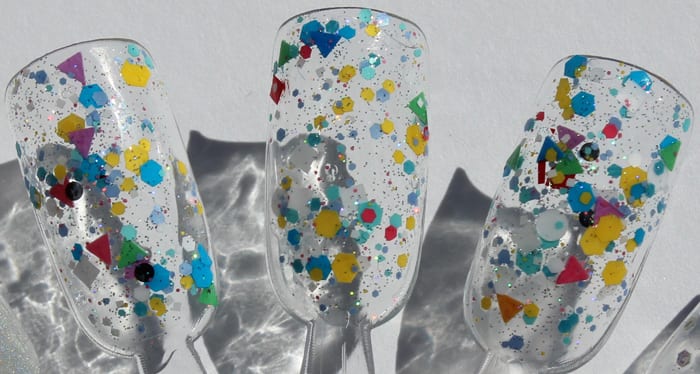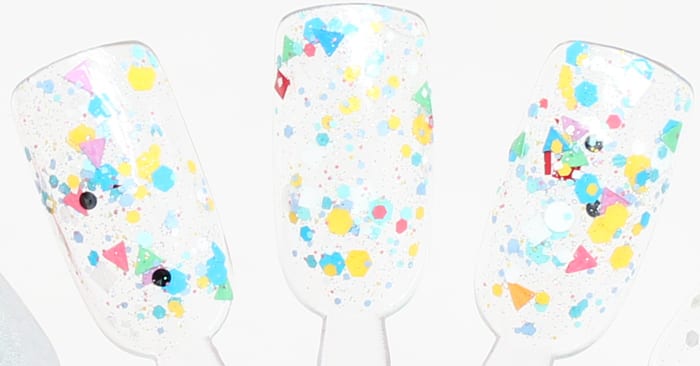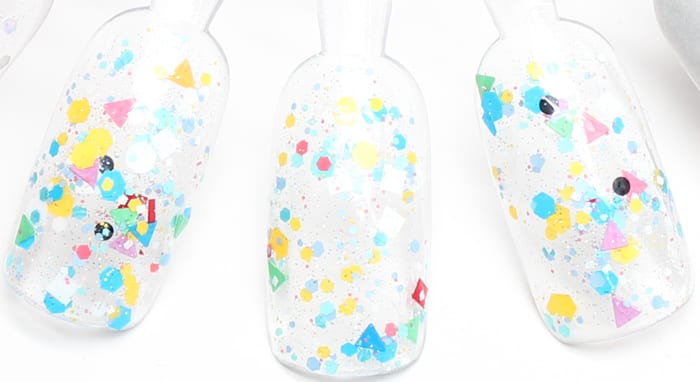 Toying Around
A toy inspired polish, filled with a rainbow of colorful matte glitters in stars, squares, circles, triangles and hexes. A bit of micro sparkle adds the perfect touch to this glitter topper. When imagining Santa's workshop, it's hard to not think about an explosion of colorful toy parts and wrapping paper and that is exactly what Toying Around looks like! It's ideal for jazzing up any holiday manicure and makes the perfect stocking stuffer!
This is KBShimmer's 4th annual charity polish for Toys for Tots. $4 of each bottle of Toying Around will be donated to Toys for Tots. Last year KBShimmer raised $3000 for the charity. From now through Dec. 15th, $4 from the sale of each bottle of Toying Around sold on kbshimmer.com will be donated to the Terre Haute chapter of Toys for Tots.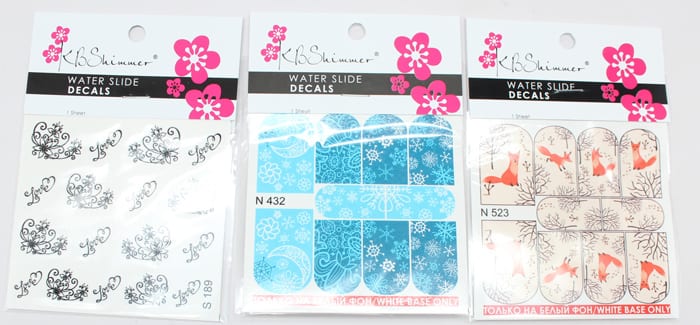 KBShimmer has some really cute water slide decals for winter!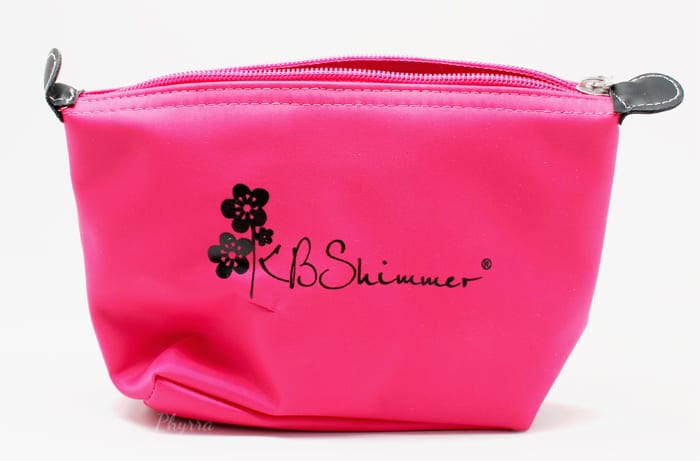 If you spend $75 or more on KBShimmer.com you will receive a KBShimmer lined zipper cosmetic bag in pink.
This bag is loaded with goodies, including:
Full Sized Clearly On Top (Quick Dry Top Coat)
KBShimmer Emery Board
KBShimmer Magnet
Holiday Glitter Mix (Approx. 1000 glitter pieces)
.75 Mani Shot (scents vary)
Soap Sample (scents vary)
Lotion Sample (scents vary)
Scrub Sample (scents vary)
Offer available while supplies last or through 12/31/15, whichever occurs first.
I also wanted to share some layering ideas with you.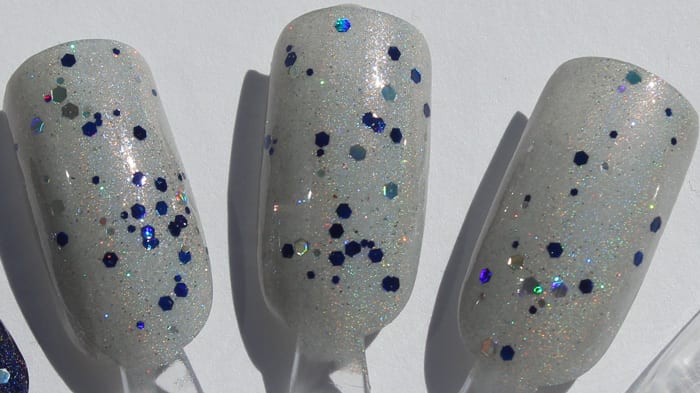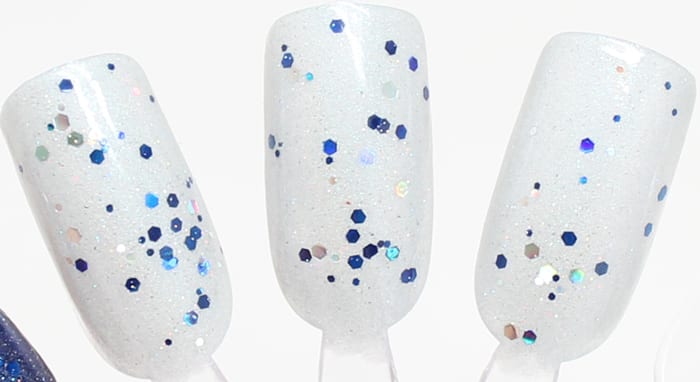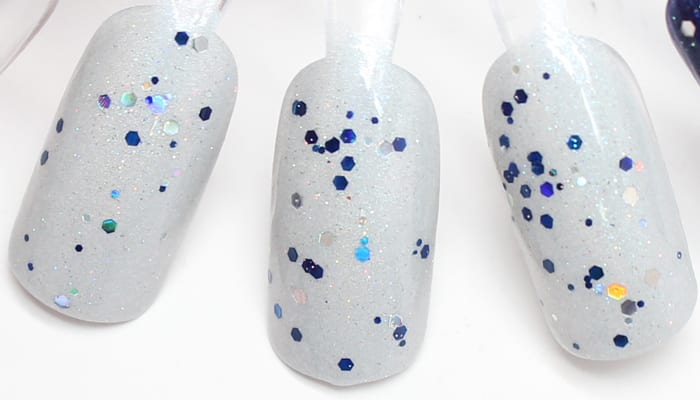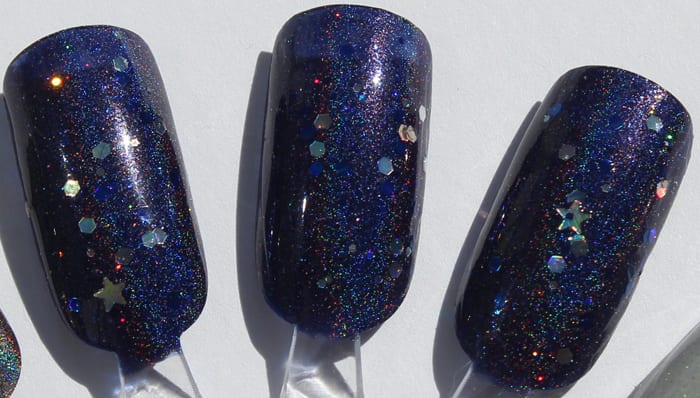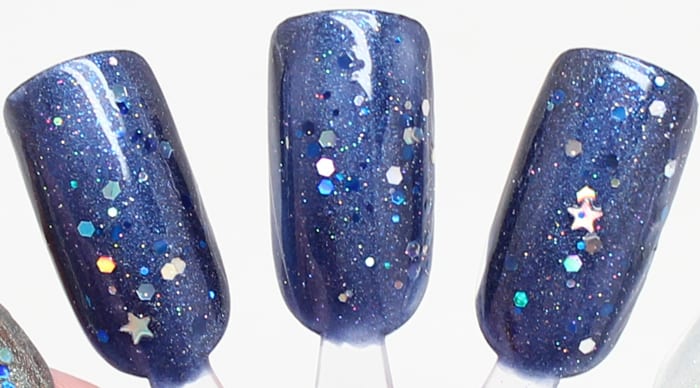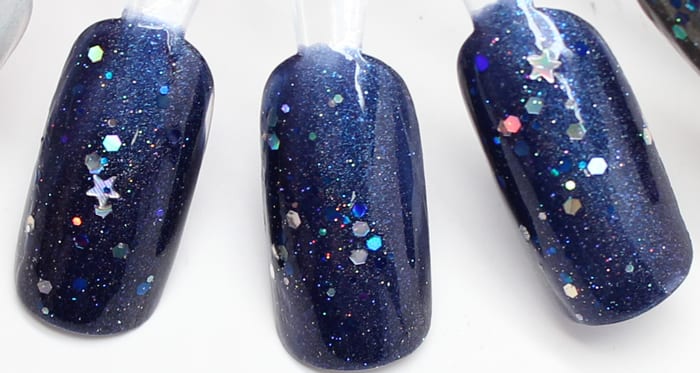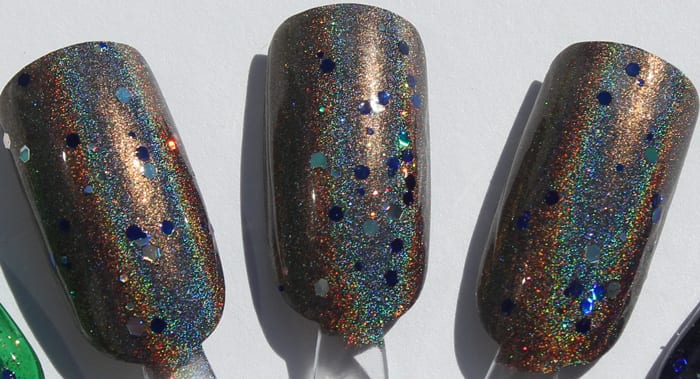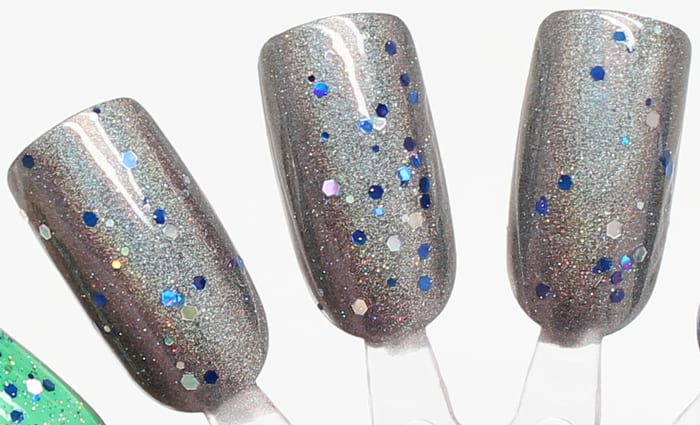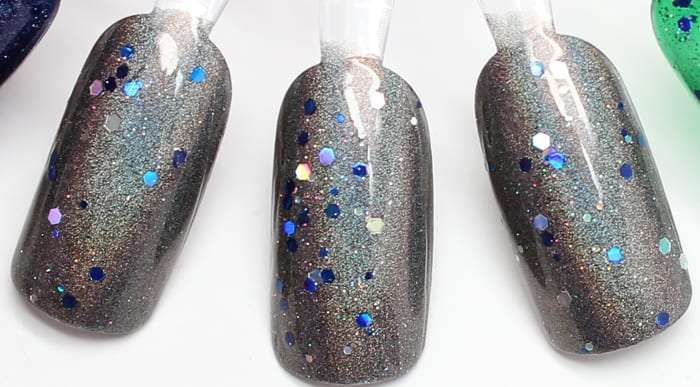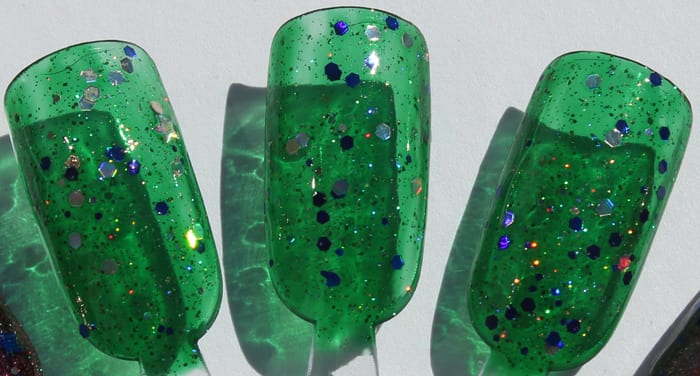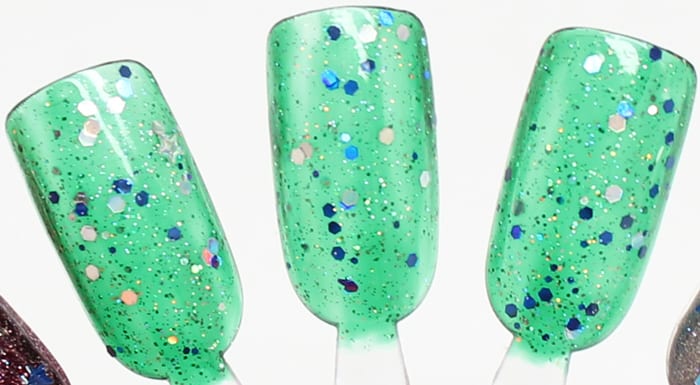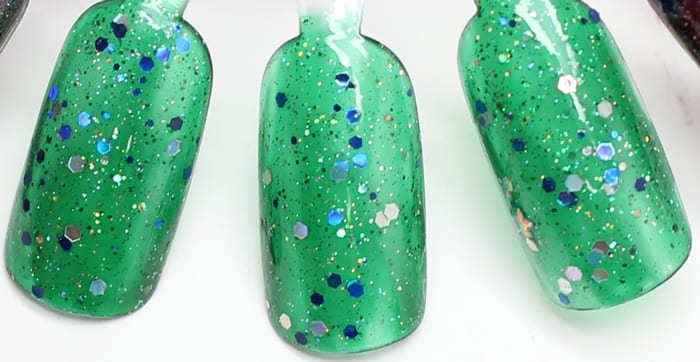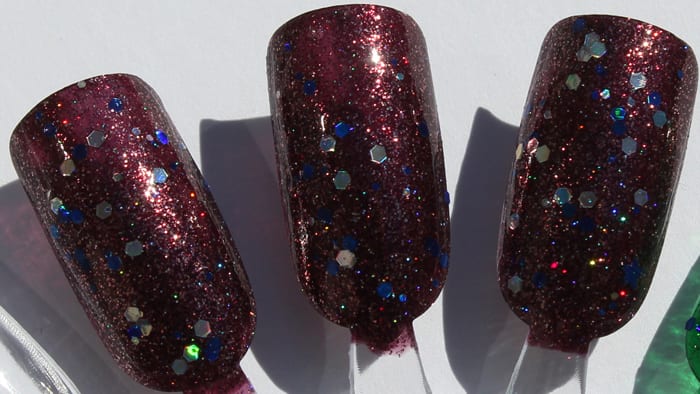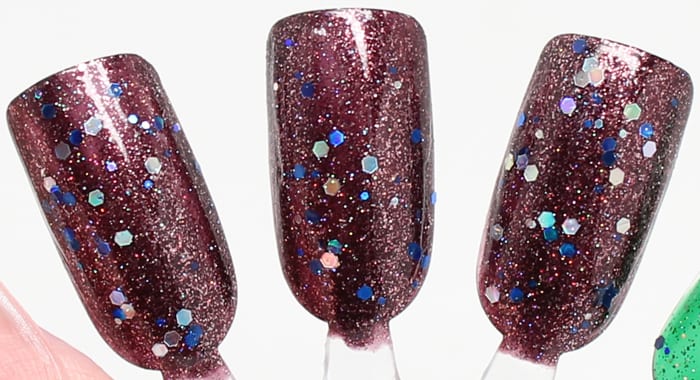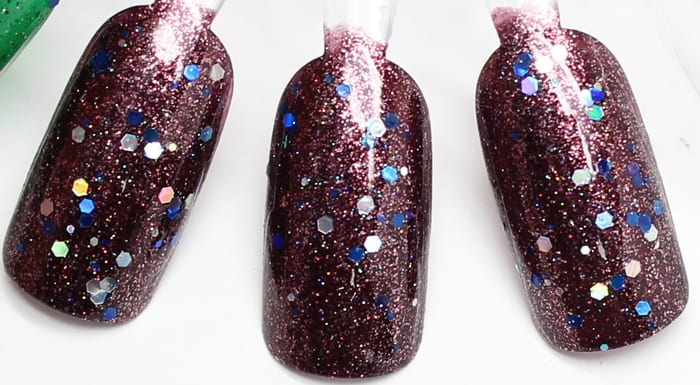 My favorites in the collection are Claws and Effect (blurple + glass flakies + holo), Coal in One (sooo gorgeous, grey holo), For Fox Sake (red-toned orange creme), Fleece Navidad (light silver + holographic sparkle + blue flakies), Owl Miss You (light beige + gold flakies + copper shimmer), Kind of a Big Dill (deep green + holographic glitters) and Oh Holo Night (silver and blue mini stars + holo glitter). But if I had to narrow it down to just one, it would be Claws and Effect.
What do you think of the KBShimmer Winter collection? See any favorites?
Last Updated on