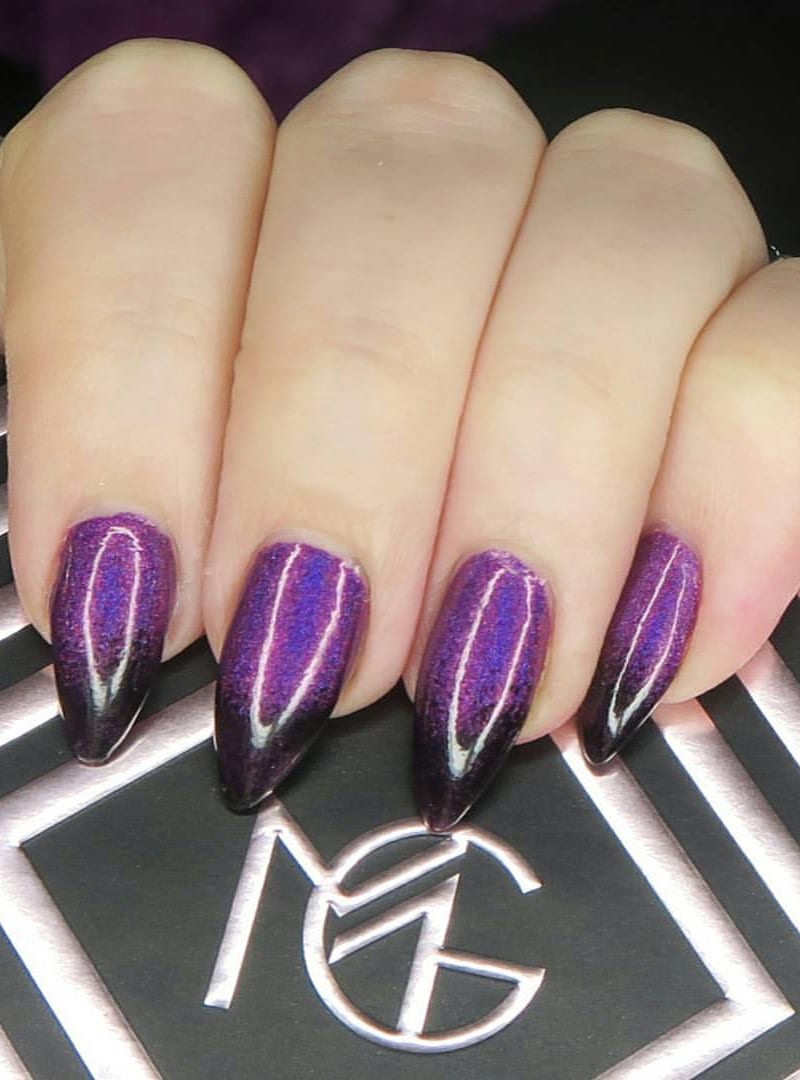 I've got KBShimmer Orchidding Me? and Fright This Way to share with you today. KBShimmer recently released their Fall 2016 collection. They had a ton of colors come out, but these two are my favorites. And don't worry, if purples aren't your thing, Christy has concocted many more Mega Flame polishes to help you celebrate the cooler Autumn months.
KBShimmer Orchidding Me? and Fright This Way
PR samples.
Where to Buy
KBShimmer, Amazon
Price
$9.25
Shades in the Collection
Orchidding Me? – warm purple holo
Fright This way – black with purple glitter
Turning Points – soft peachy pink Mega Flame
The Best Mum Ever – deepened lavender with pinky red micro flakies
Tiers of Joy – pale yellow with gold holographic glitters and pink glitters, while nutmeg and micro holographic glitter
Oh My Ganache – chocolate linear holo
Sage It Ain't So – sage green, filled with copper, lavender and silver glitter.
Flake Me Home Tonight – metallic mint with silver flakes and holographi sparkle
Little Boy Hue – inspired by 2016 Pantone Serenity, creamy pastel blue
Poppy Kisses – orange-toned red linear holo
Sweet Devotion – white crelly with hex glitters in blue, red, yellow, orange, green and brown
Grin & Gerbera It – deep warm pink cream
KBShimmer Orchidding Me? and Fright This Way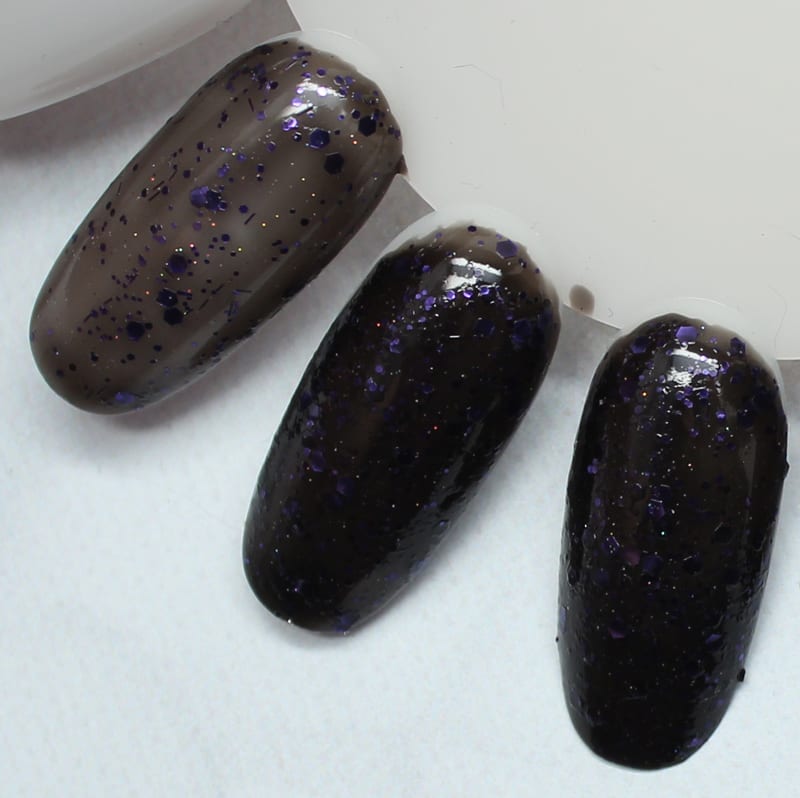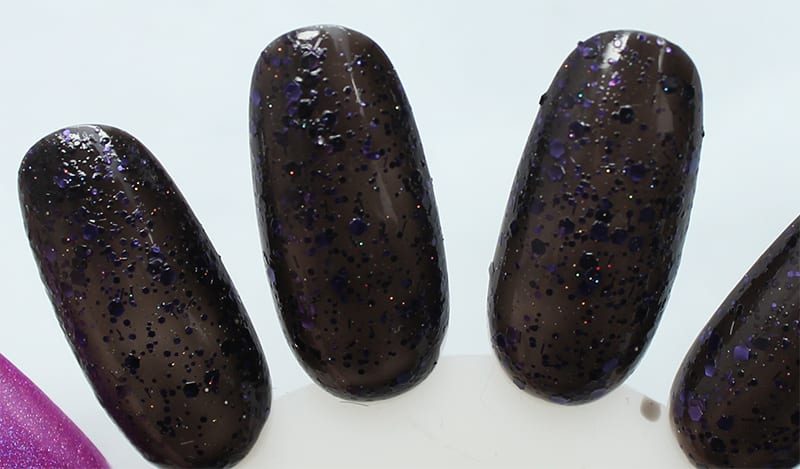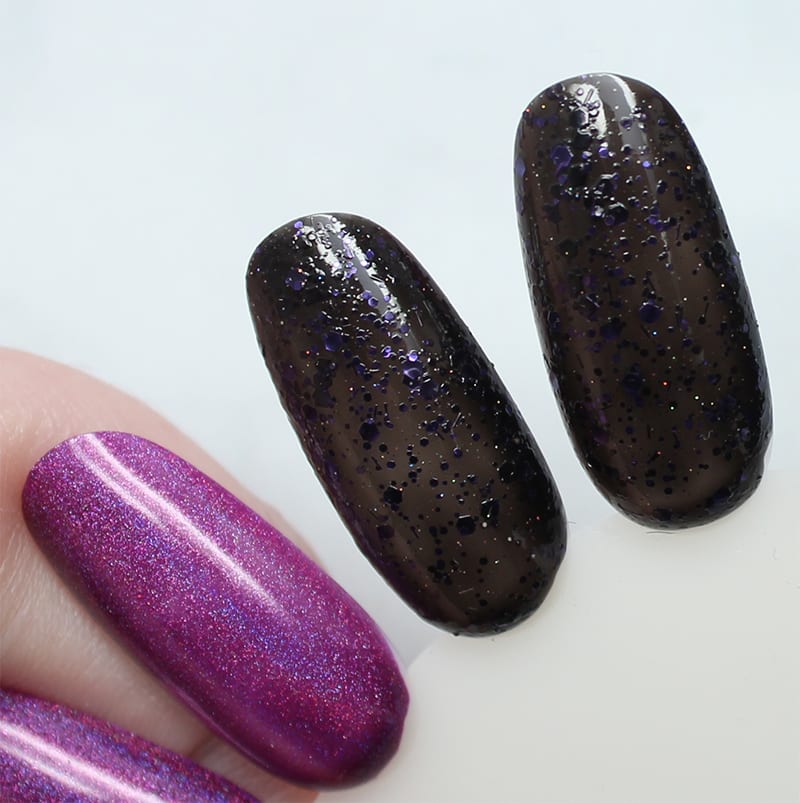 Fright This Way
Fright This Way is a Halloween inspired polish with a deep black base and a scattering of holo dust and loads of purple glitter. At certain angles this polish looks plain black, but when the light catches the glitter, the purple pops!
The purple is pretty subtle from some angles. I did do 1 coat on the sheer side, which shows off more of the holo dust and purple glitter for you. It's a fun Halloween polish!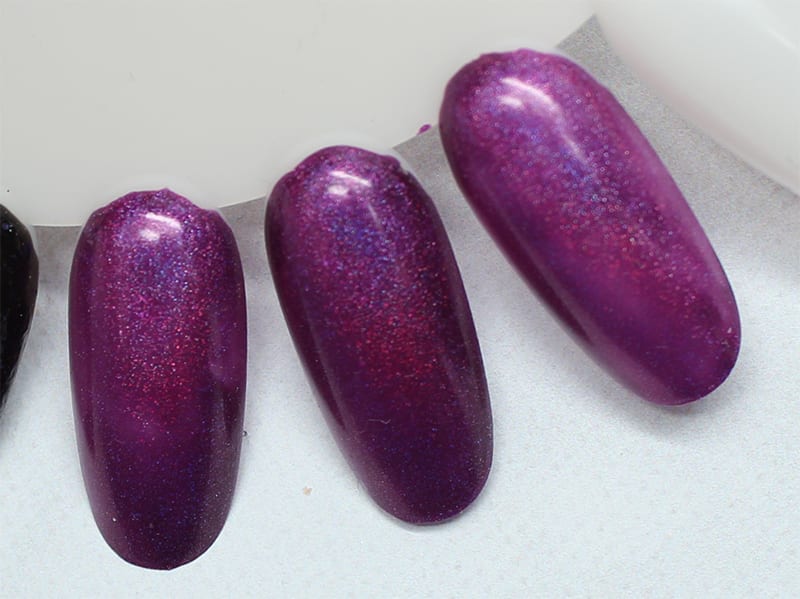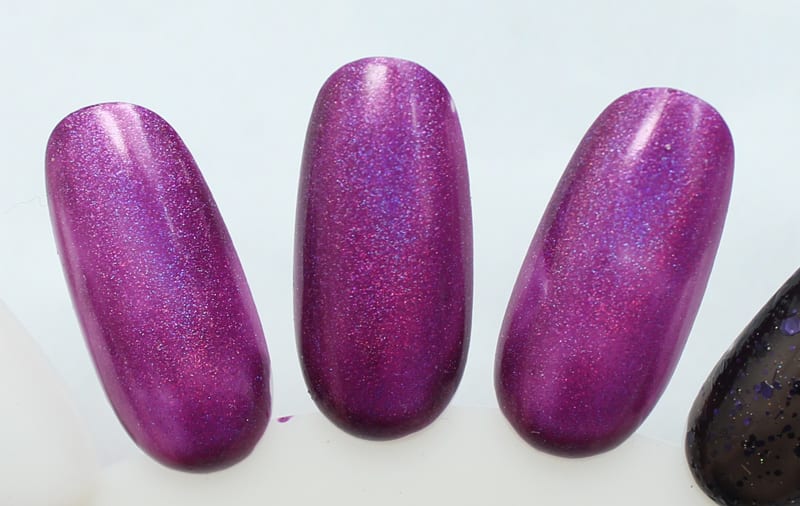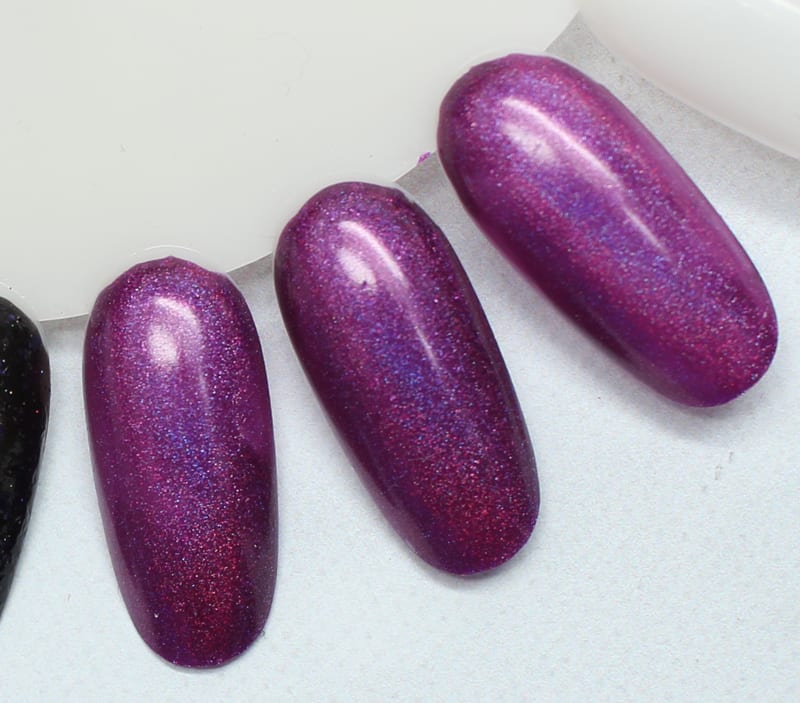 Orchidding Me?
Orchids come in a wide mix of colors, from pale whites to deep purples. Inspired by the orchids of Christy's mother, this polish has a warm purple base that leans fuchsia, amped up with some linear holographic pigment for a fantastic rainbow flame.
Yeah there's no doubt that Orchidding Me? is my favorite out of this collection. It's a drop dead gorgeous polish. I've taken so many photos with this polish.
It worked perfectly with my Ever After High Raven Queen cosplay at Dragon Con 2016.
It steals the spotlight in so many photos!
While it's been fun having some elaborate nail art on my nails. I'm switching my polish back to Orchidding Me? later this week. It's such a perfect purple color!
If you're looking for new polish to try soon, be sure to check out KBShimmer's Fall collection!
Which color do you like best?
More to See