KBShimmer Holo-Day Collection 2017
I wanted to share my favorites from the KBShimmer Holo-Day Collection 2017 with you today. These launched Dec. 1st. I wore the hell out of Deck the Claws, which is an amazing red, for the entire month of December!
PR samples.
Where to Buy
KBShimmer, Amazon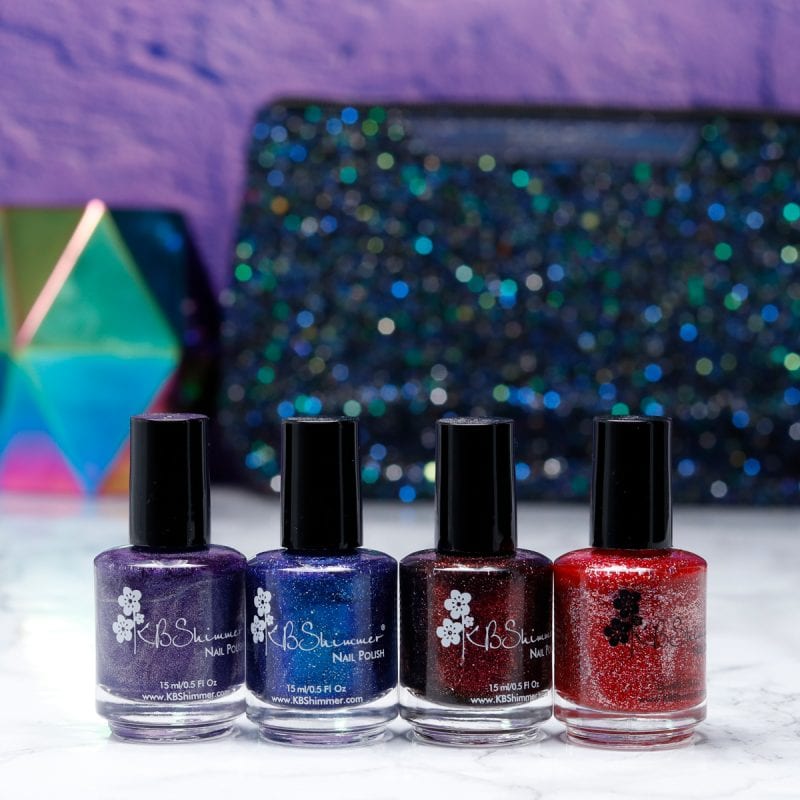 From left to right – Come On Get App-y, Why So Sirius?, Pour Decisions, Deck the Claws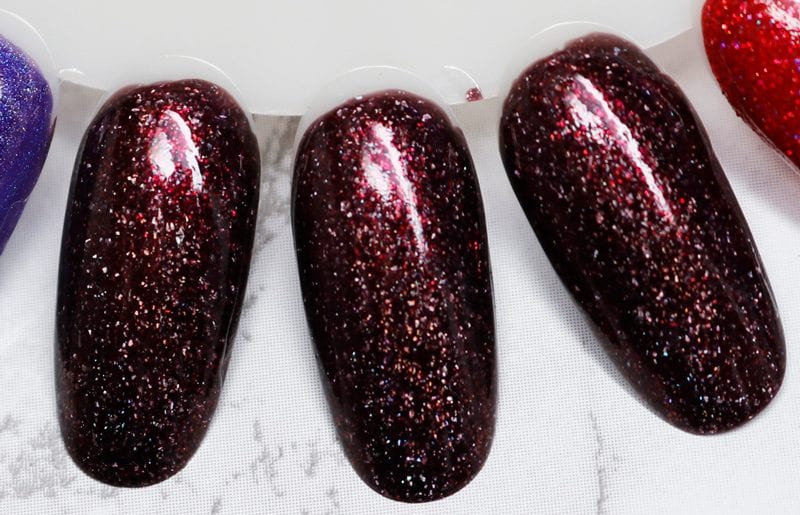 Pour Decisions
This one is loaded with holo glow flakes for a deep burgundy colored polish. Shifting sparks shine red and copper, showing off the chocolate undertones.
I adore the complexity of this burgundy shade. It's deep and vampy, but never boring.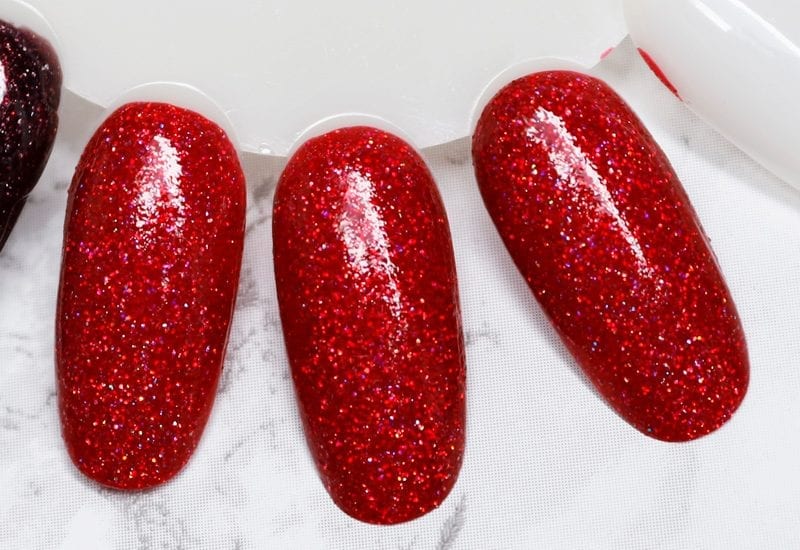 Deck the Claws
This red polish in our Mega Flame finish is full of sparkle and cheer. Holographic glitters catch the holiday lights and shine, while accenting this perfectly festive red shade.
I've never worn a red shade as long as I've worn this one. It's a perfect red! You've seen this in a lot of my YouTube videos.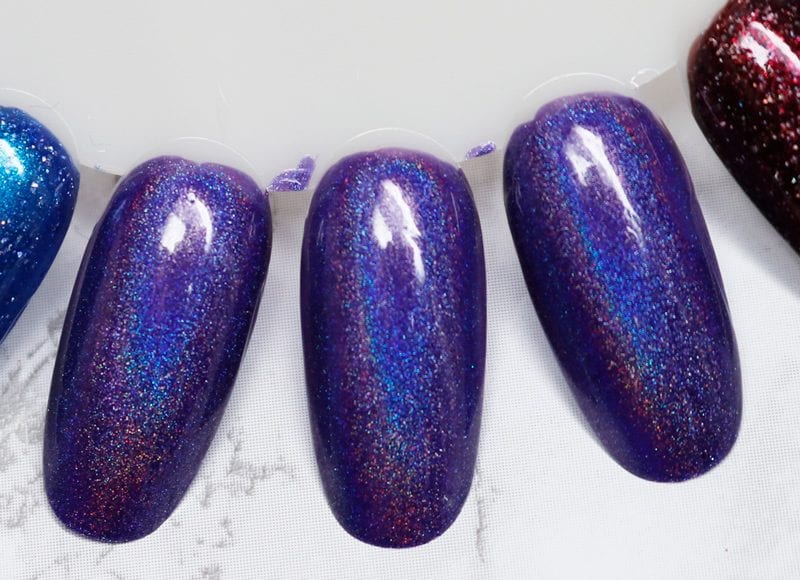 Come On Get App-y
This blue-leaning purple has strong linear holo that shines brighter than your phones screen.
It's such a pretty purple!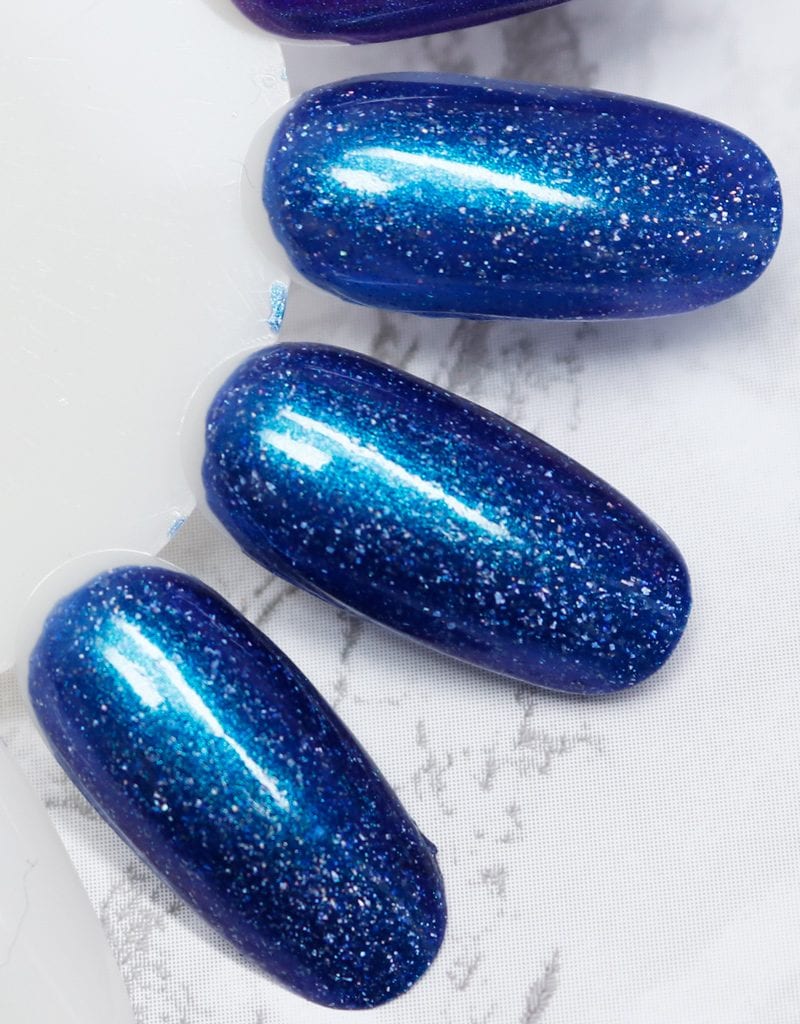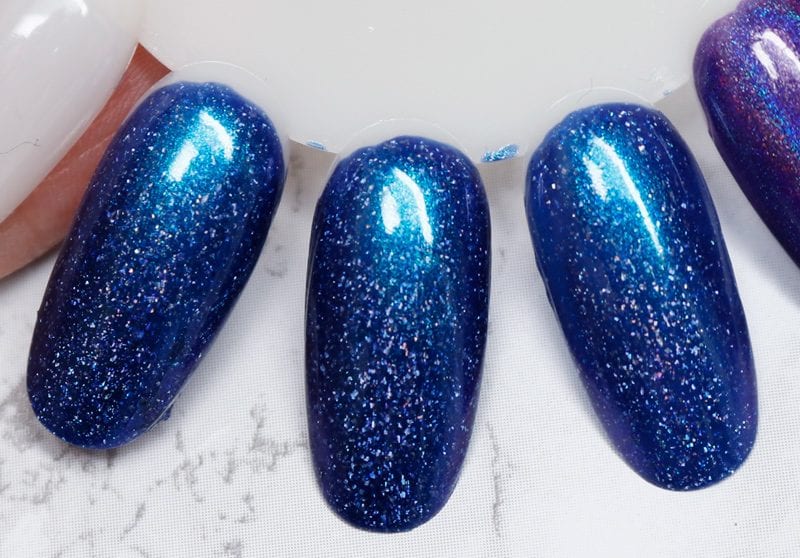 Why So Sirius?
Like a nebula in the sky, this spacy polish is bursting with a shimmer that shifts from a jewel toned purple to vibrant teal, while holo glow flakes twinkle against the deep navy base. If you have fond memories of star gazing on crisp, cool evenings, you will be over the moon about this sparkling polish.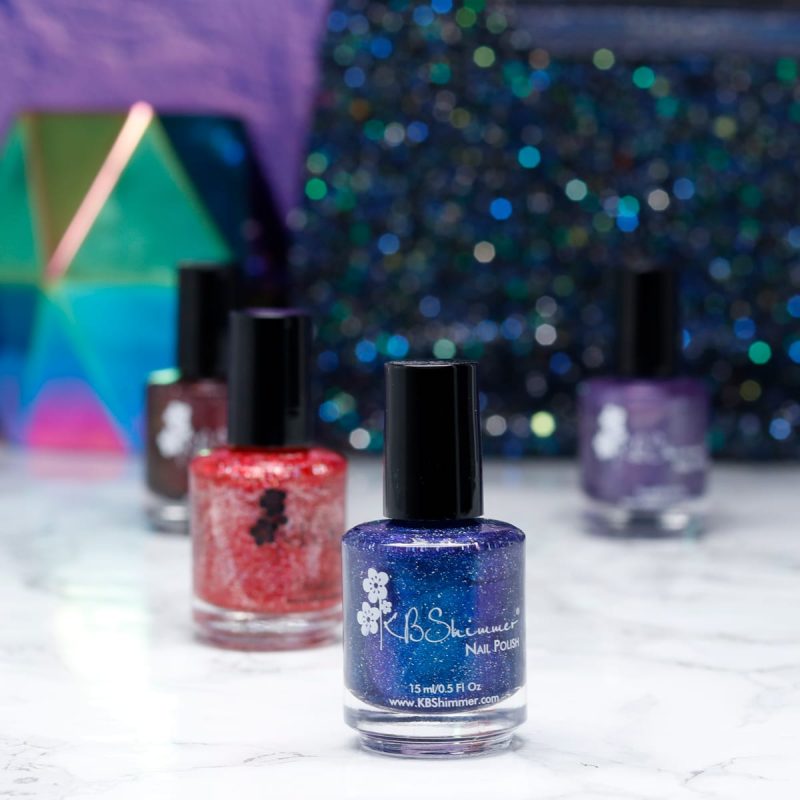 Why So Sirious? makes me think of Heath Ledger's Joker. The color is anything but a joke! It's amazing! It reminds me of a holo version of KBShimmer's Royal to a Fault. I'll be incorporating it into my next mani. Swatches really don't do this shade justice.
I love the Holo-Day Collection 2017 punny names. I really appreciate that KBShimmer's names are never boring. The formula is perfect, as always. It doesn't pool at the cuticles. The color stays where you put it on the nails/
There are a few other shades in the collection Jewels of the Trade (a blue), Fir Sure (a green), Up to Snow Good (a white) and You're Brew-tiful (a silvered brown)
What do you think of the KBShimmer Holo-Day Collection 2017?