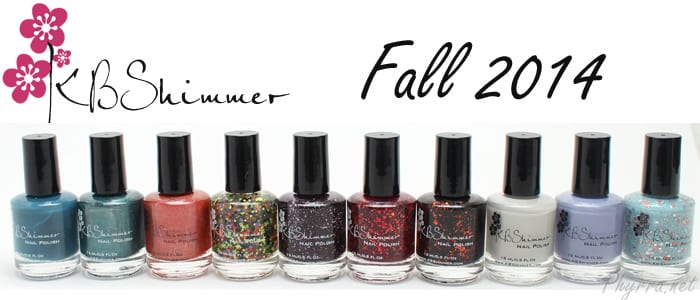 Press Sample. All opinions are my own.
Today I've got the lovely KBShimmer Fall 2014 Nail Color Collection to share with you. This is a 10 polish collection. Some of the colors stole my heart! Beware, lots of gorgeous pictures are below!
KBShimmer Fall 2014 Collection Review
I'm still on vacation, but missing you guys!
KBShimmer is cruelty free.
Price
$7.50 cremes
$8.75 holos and glitters
Availability
KBShimmer.com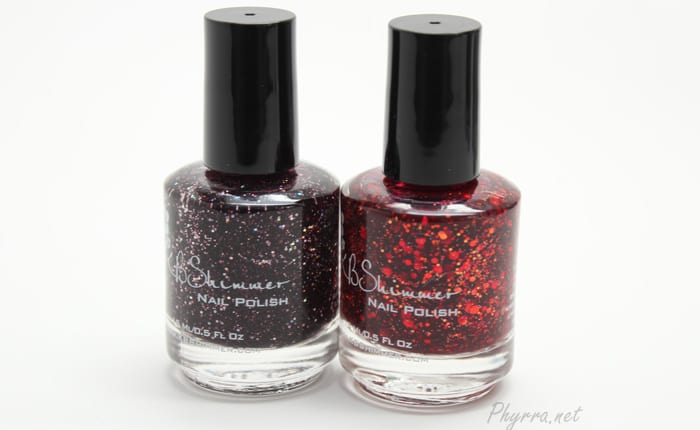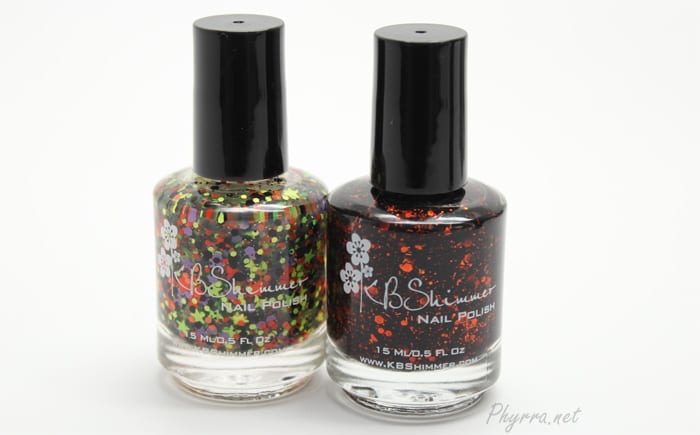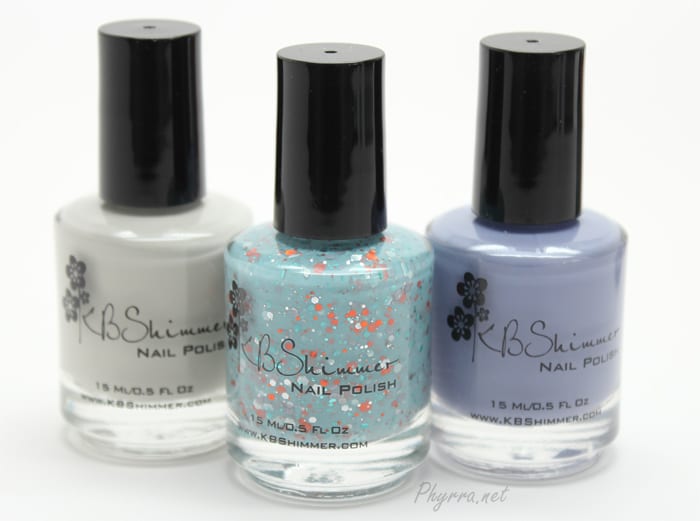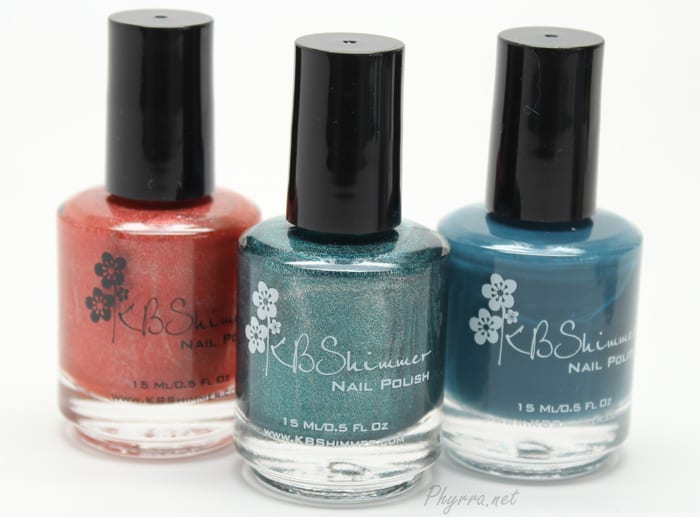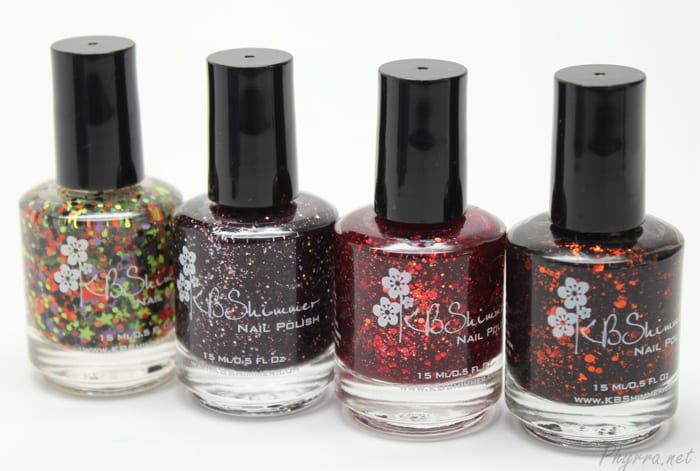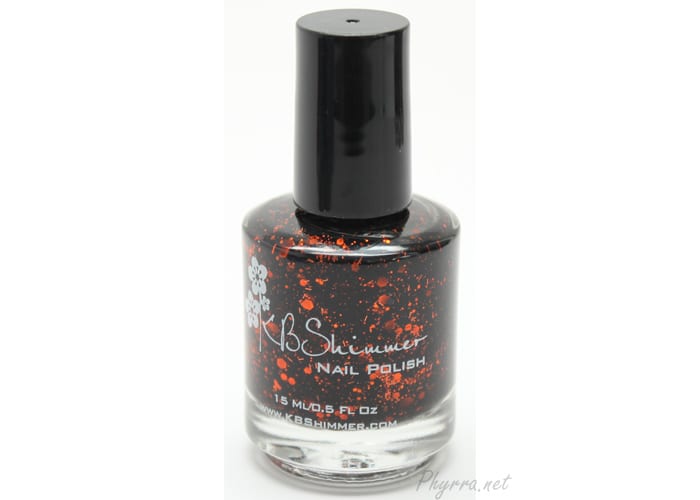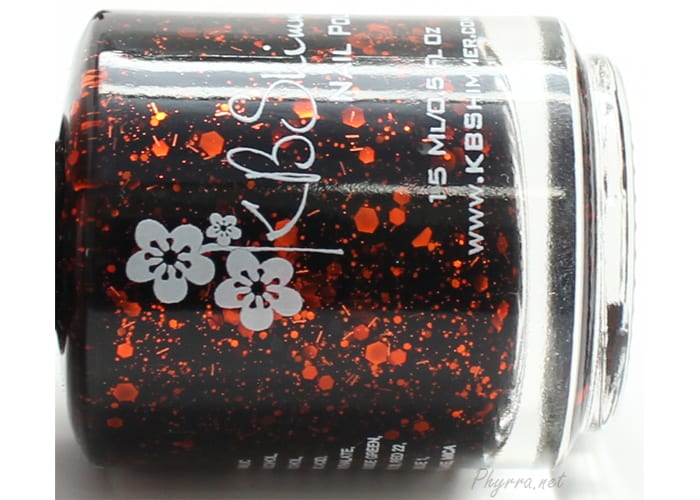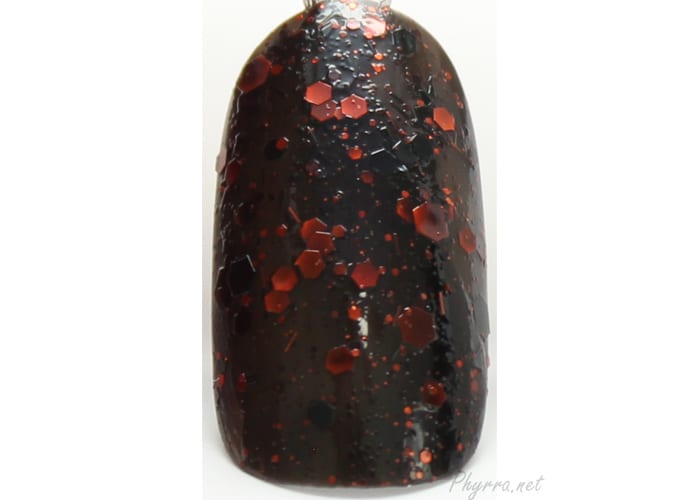 Jack
Jack Is Back!  This classic Halloween polish is back for a limited time.  Jack is a black jelly with orange hex glitters, a scattering or orange micro slices and black hexes and shreds.  3 coats provides full coverage with tons of depth, or layer over black to make the orange really pop!
Pictures do not do Jack justice! The orange glitter really pops and shines when worn with a top coat. It's beautiful.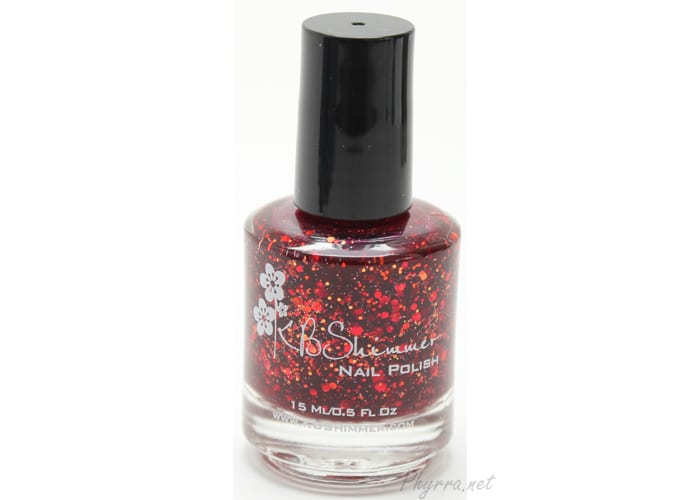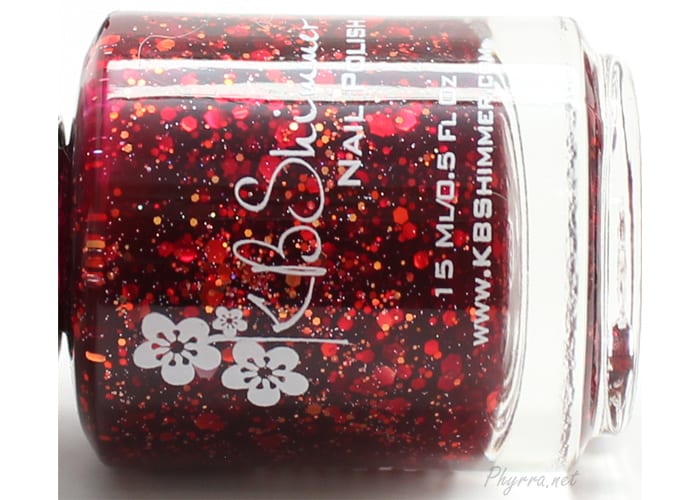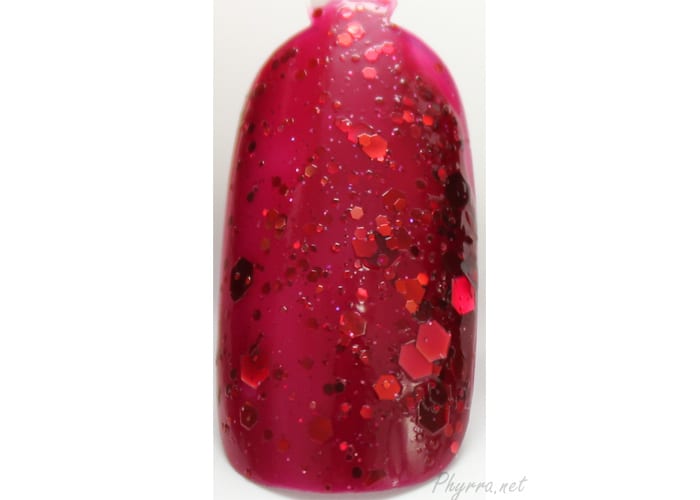 Leaf of Faith
A deep cabernet red jelly is the backdrop for glitters in red, orange and gold. A scattering of holographic glitters gives this fall themed polish sparkle and shine, perfect in 2-3 coats.
I don't wear red much. It has to be an AMAZING, eye catching red for me to wear it. This one is amazing. The red, orange and gold glitters really look stunning suspended in the red jelly.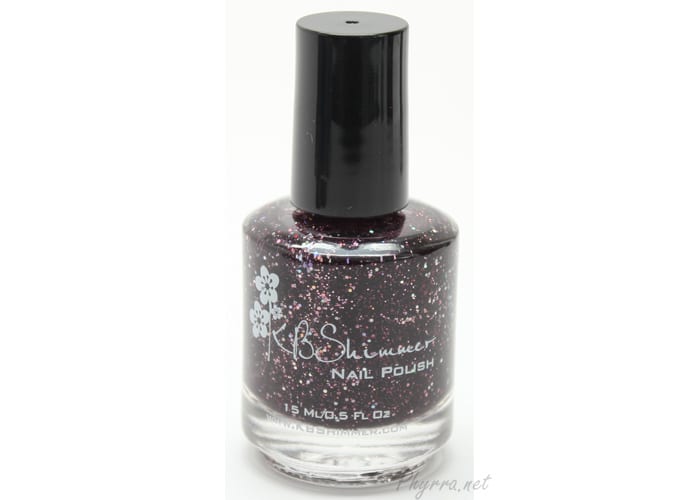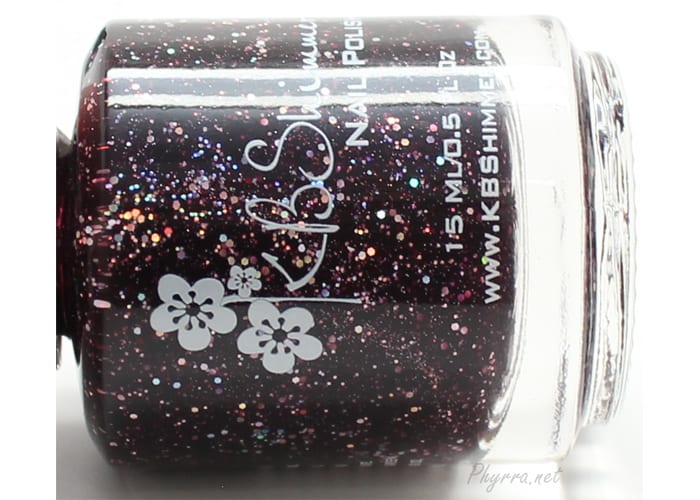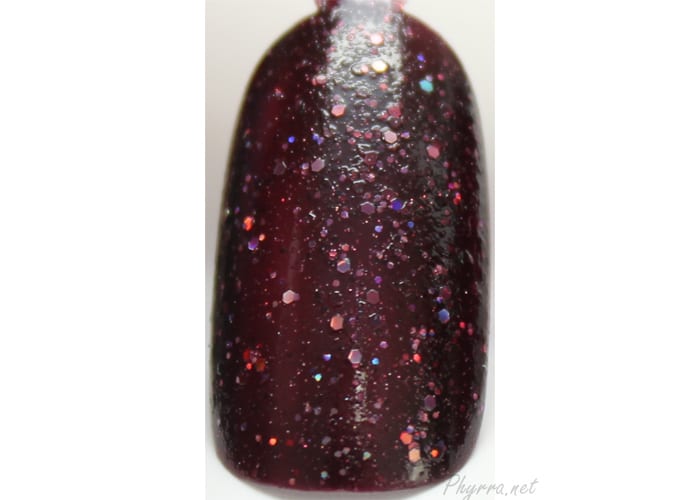 A Raisin to Live
Deep and dark, A Raisin To Live is a deep burgundy, blacken Ox Blood colored polish full of holographic sparkles.  If you love Witch Way, try her vampy cousin ideal in 2-3 coats.
This shade is deep, dark and vampy. I love Witch Way?, so I definitely love A Raisin to Live as well. Witch Way? was one of my first favorite KBShimmer polishes. All those scattered holographic sparkles… love them! I need them in every color!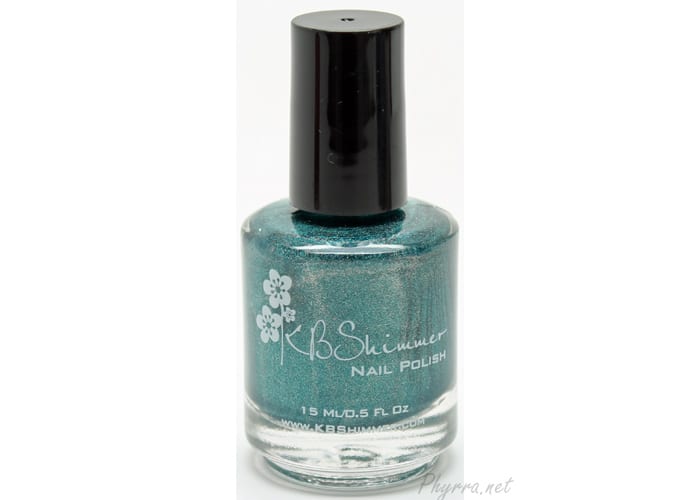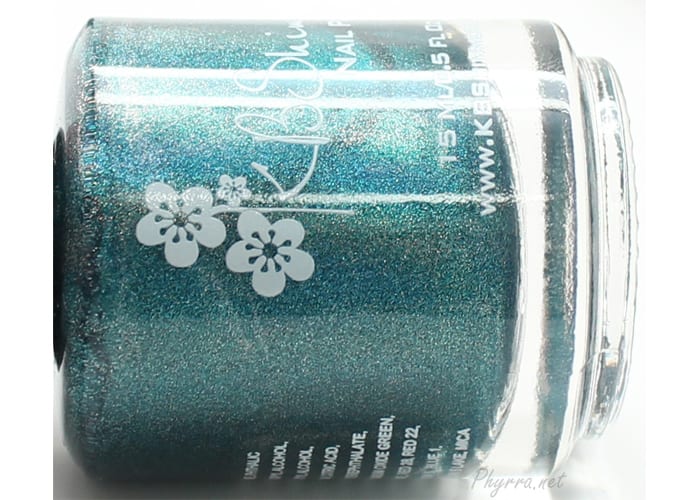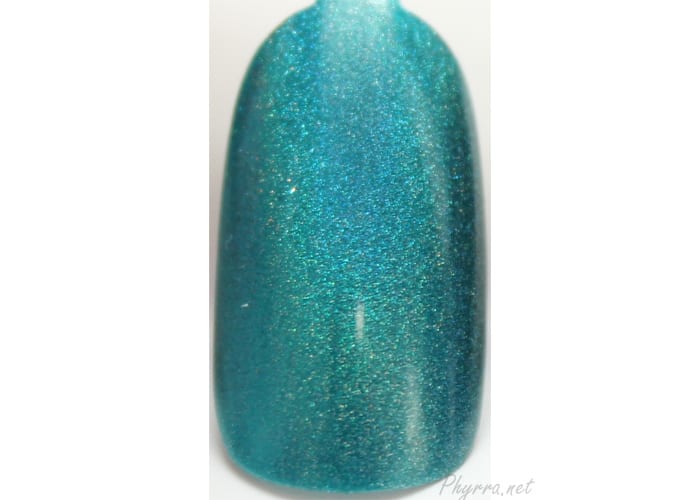 Up and Cunning
A deep teal, almost forest green in color, Up & Cunning is perfect in 2-3 coats. In the sun or bright light, this linear holographic beauty just shines with rainbow goodness.
It's a teal blue.  And it's holo! How could I not love it? I think it's gorgeous and perfect!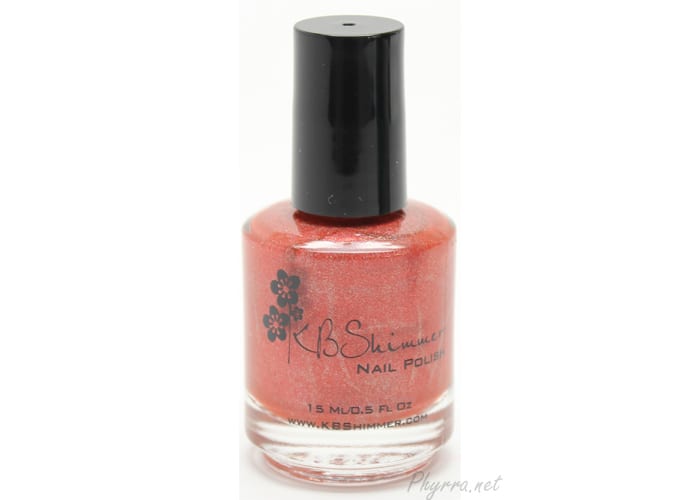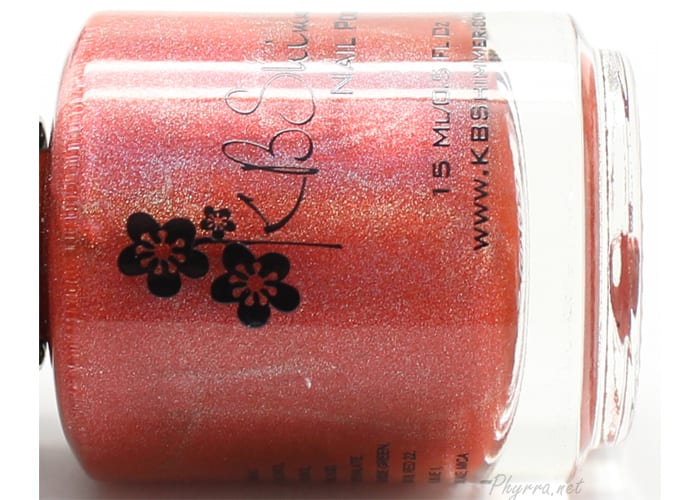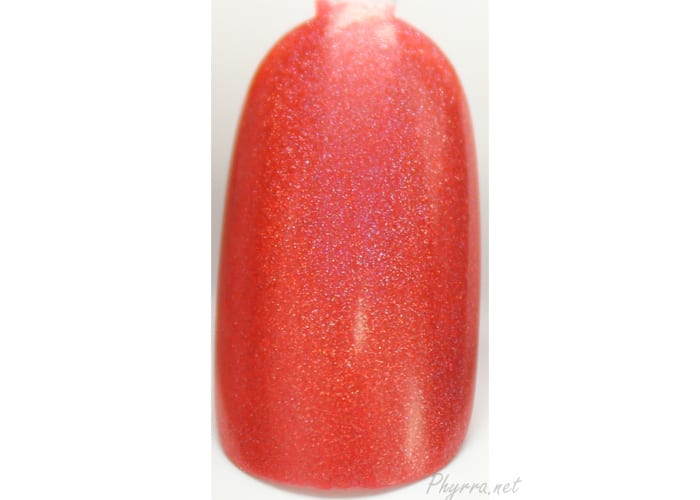 Rust No One
This deep, rusty, red leaning pumpkin color is ideal for fall. With its linear holographic rainbow, Rust No One is beautiful indoors and out. This holographic polish covers well in 2-3 coats.
I'm not a fan of orange, but even I can't deny the beauty of this holographic pumpkin shade. If you are an orange lover you will adore this polish.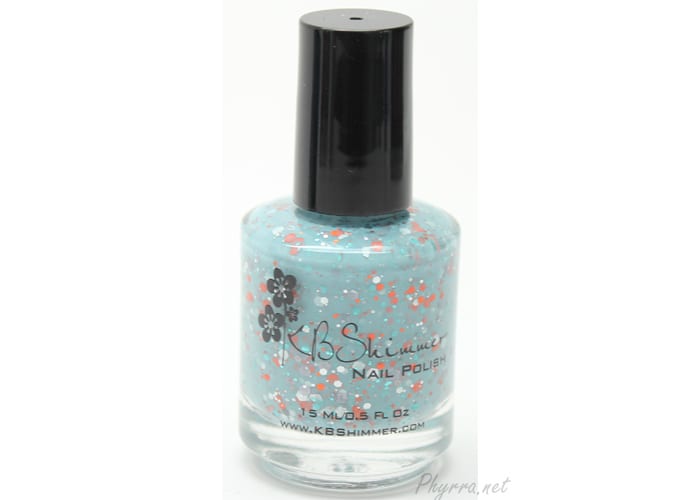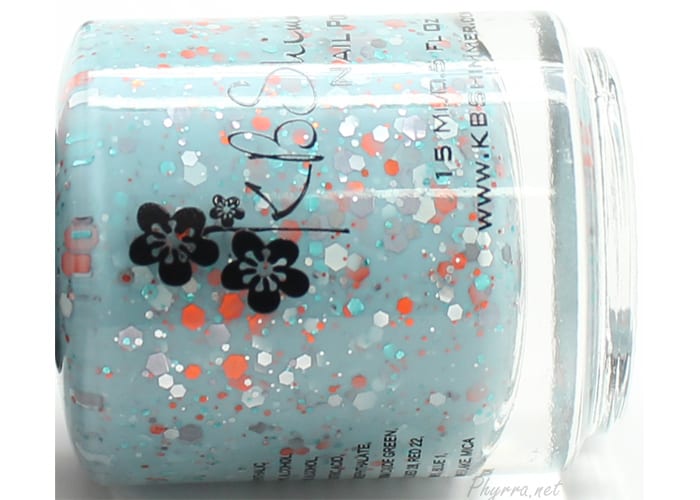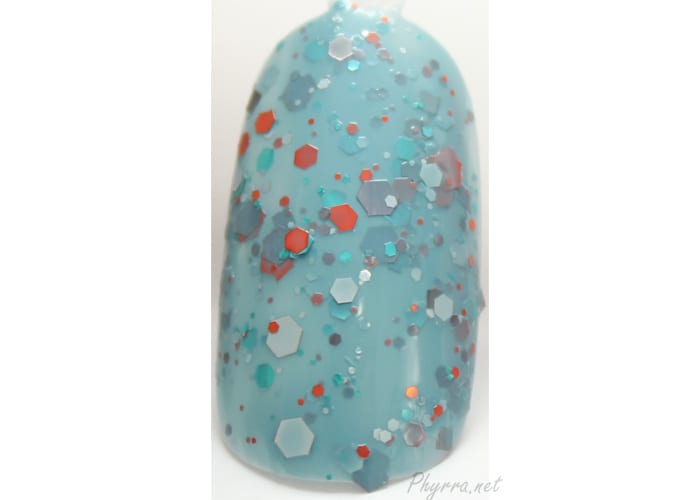 Flannel Surfing
Like a well-loved pair of pajama pants, this faded blue polish is warmed with gray undertones. Pops of orange, aqua and teal glitters complete this polish. Best in 2-3 coats.
While I like the pops of aqua and teal in this one, it's not my favorite. This is probably why I don't wear flannel. That, and it's really too hot for flannel in Florida.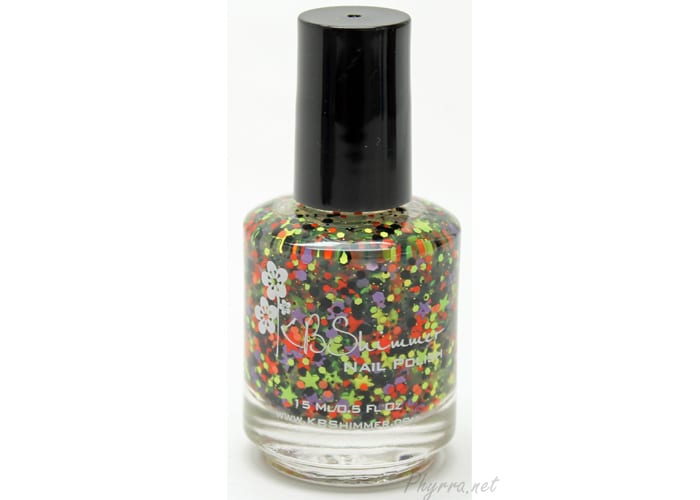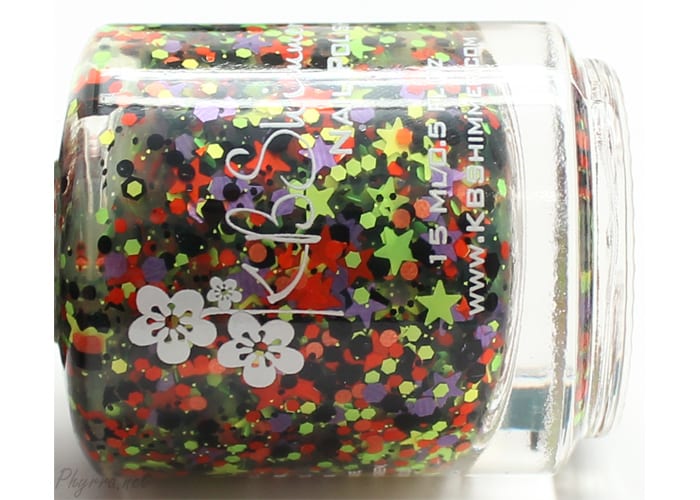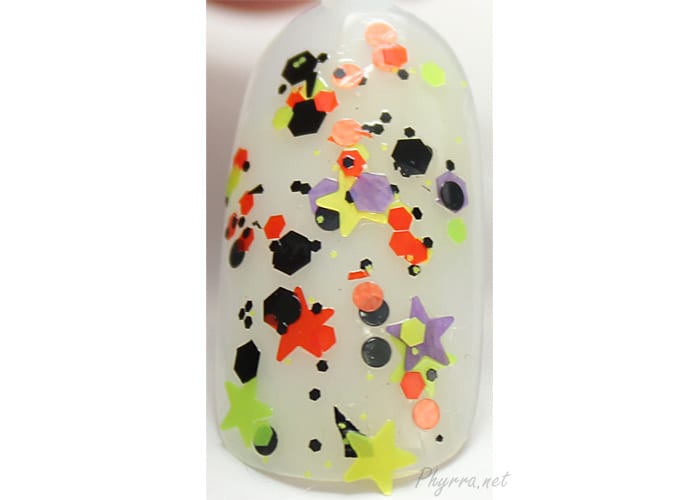 Kiss and Spell
Like a beautiful witches brew, this Halloween themed polish is loaded with a variety of shapes in traditional Halloween colors. Purple, Orange, Yellow and neon green stars swim among black and orange circles and hexes, and hexes in purple, neon green and yellow. We love 1 coat over Hugs & Wishes.
I love this one! I love all the stars, plus the purple. So much fun!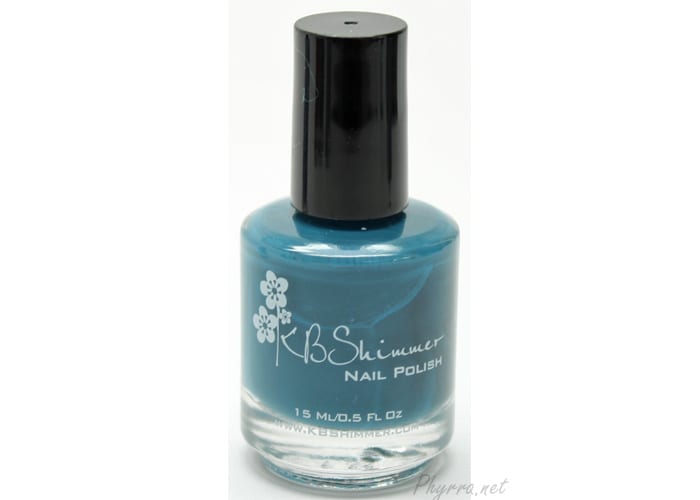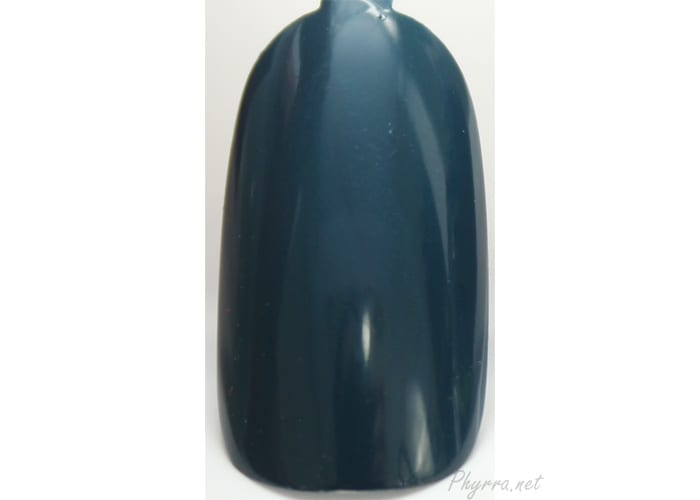 Stonewashed
Jeans are a girl's best friend, after diamond of course, and this dusty navy color is the perfect complement to denim. Applying Stonewashed is a breeze with 1-2 coat coverage.
This color makes me think of the ocean at night, so like a deep blue with hints of dark teal.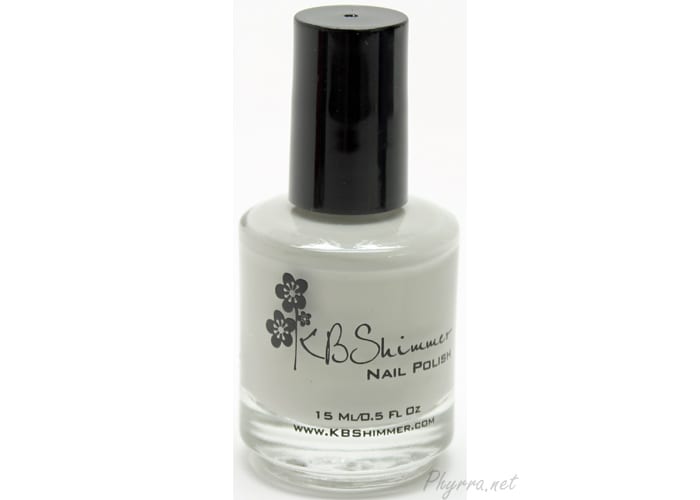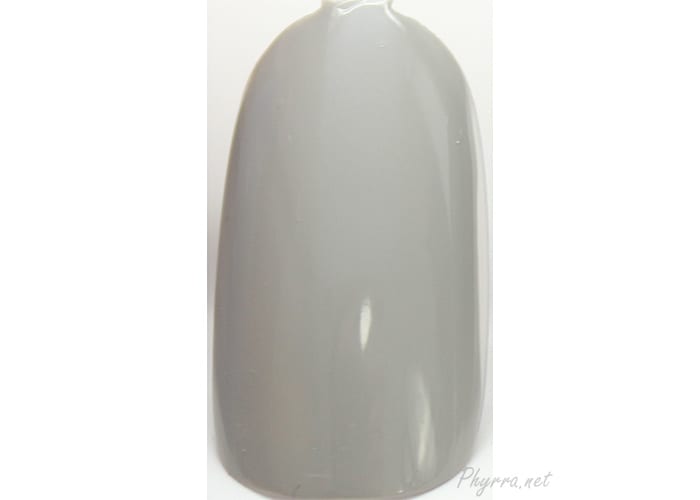 How You Dune?
Like sands through the hourglass, this "greige" polish is a perfect blend of creamy beige and a light grey, offering full coverage in 1-2 coats.
This looks like the perfect base color for nail art.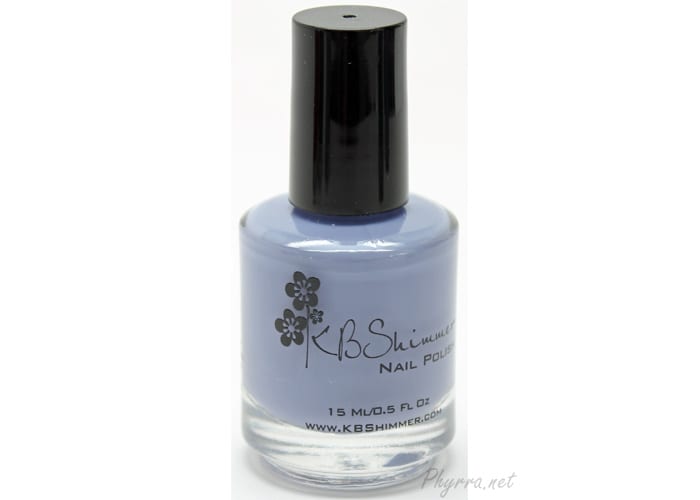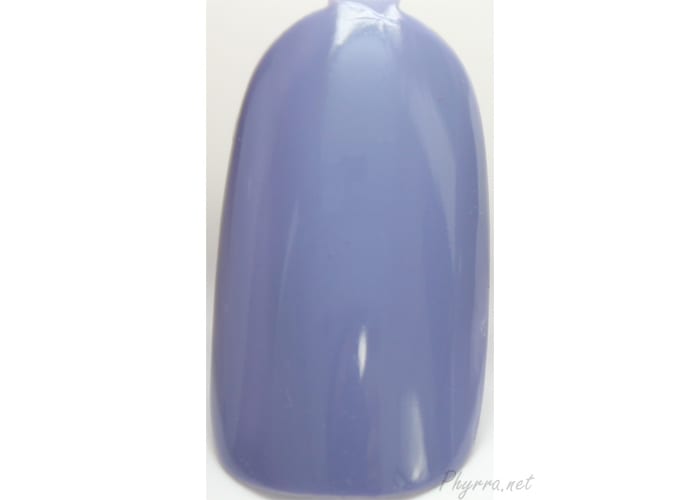 Hugs and Wishes
Lavender might not be a traditional fall color, but with lavender being paired with pumpkin in scents and food, this blue leaning pastel color is popping up all over. This light lavender cream offers full coverage in just two coats, and pairs well with Kiss & Spell.
I think this would be another good shade for nail art. It also looks great with glitter on top.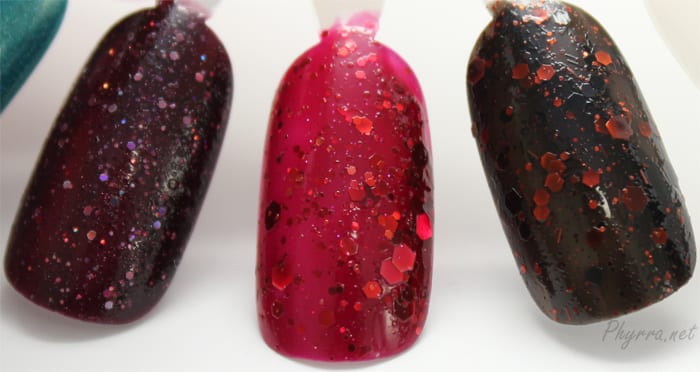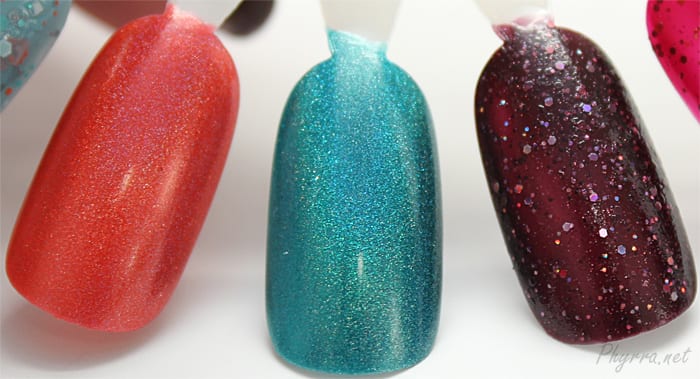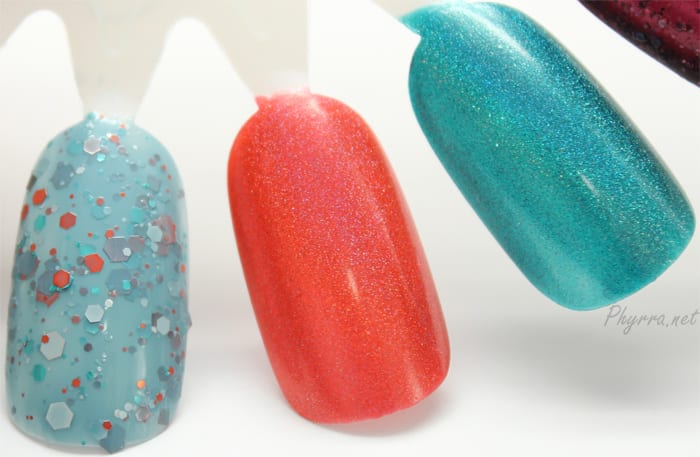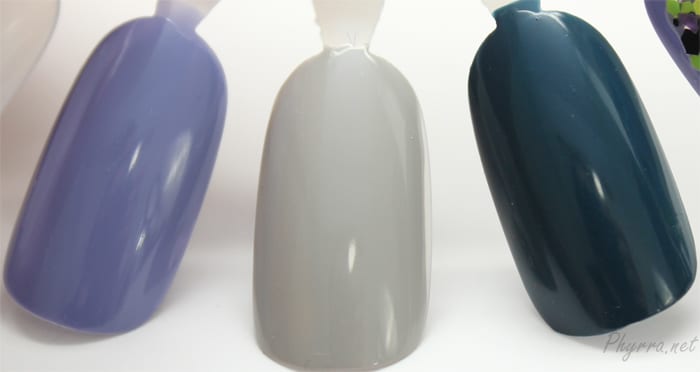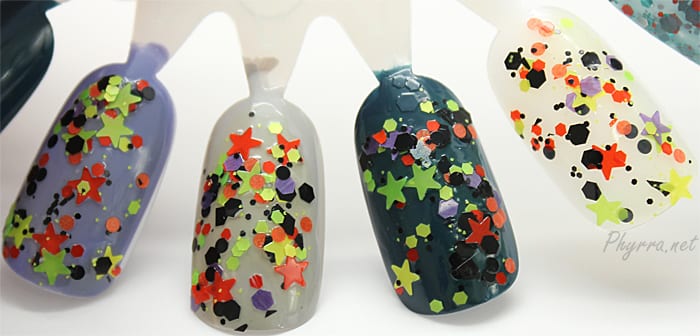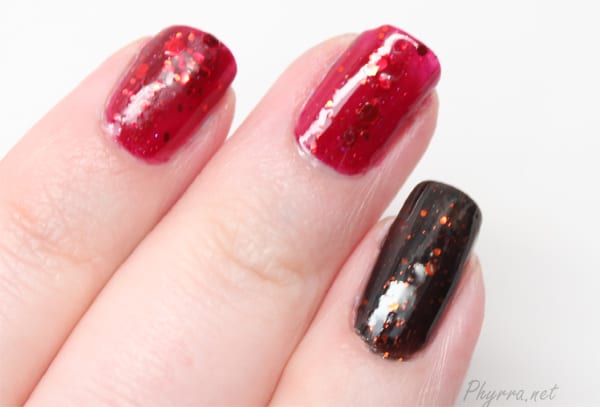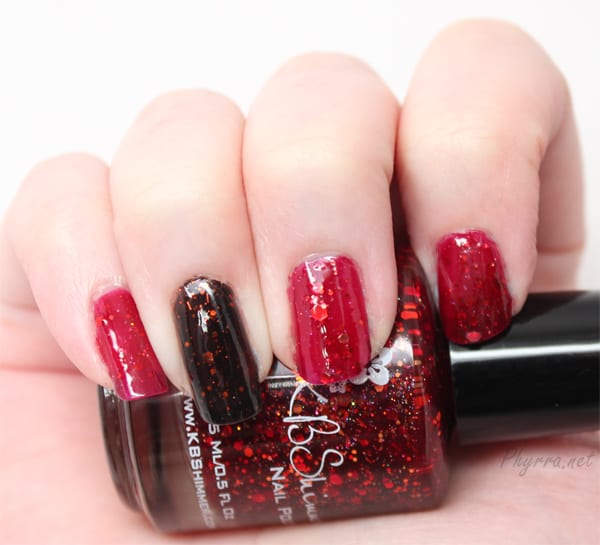 You can see how amazing Leaf of Faith and Jack look here. The jelly base is so cool, makes me think of glass.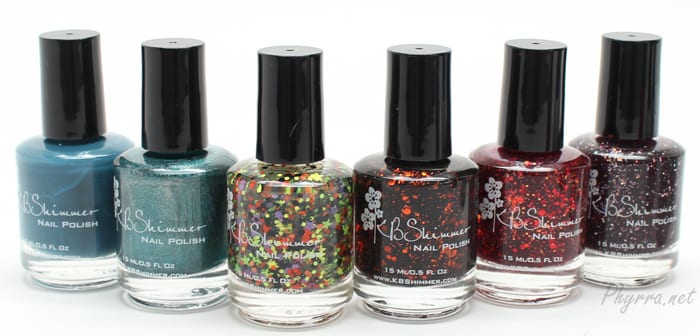 I found the formula on all of these typical of KShimmer. I didn't have to fish the glitter out. They weren't streaky.  They're really easy to work with.
My favorites from the collection are easy to choose this time! Up and Cunning is a perfect teal blue holo. Stonewashed is a fabulous deep dark ocean blue (to me) and it looks great covered in glitter. Kiss and Spell is fun to put on top of everything and it's packed with stars. I love star shaped glitter!
Jack is fun. I may not typically wear orange polish on its own, but the bright orange suspended in the black is really pretty. A Raisin to Live is that deep dark vampy shade that I keep wanting on my lips, so it makes sense to crave it on my tips, too. Plus, the scattered holo glitter in it is my favorite type! Finally, Leaf of Faith is so vivid and the glitter in it does make me think of Fall. It's very unique to me.
What shades are you loving from the KBShimmer Fall 2014 Collection?
Last Updated on