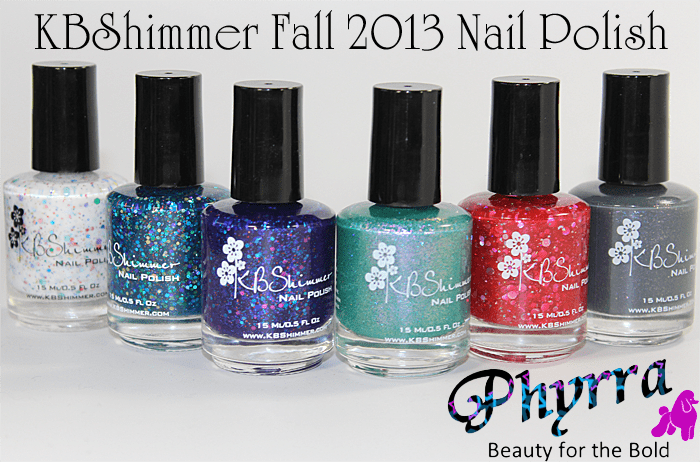 Recently I had the opportunity to try out some colors from the KBShimmer Fall 2013 Collection, as well as a few Core Collection colors.
PR sample.

I created a video review to go along with my written one. Please give it a thumbs up and share it if you like it! Thanks 🙂
Price
$8.75
Availability
Sept. 1, 2013 for the Fall 2013 Collection from KBShimmer.com. The Core Collection is available now.
All photos were taken under daylight bulbs with no flash.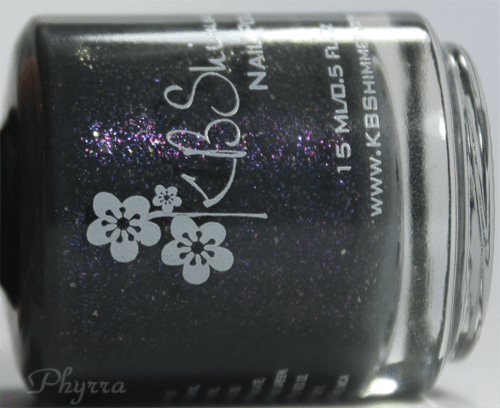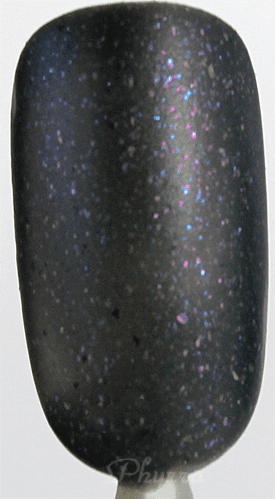 Turbulence – a satin matte finish slate grey polish inspired by storm clouds. Silver flakes are surrounded by micro blue and fuchsia sparks inspired by lightning and rain. Best in 2 coats.
This reminds me of a sort of wet cement color with pretty micro blue and pink sparks. I like the satin matte finish.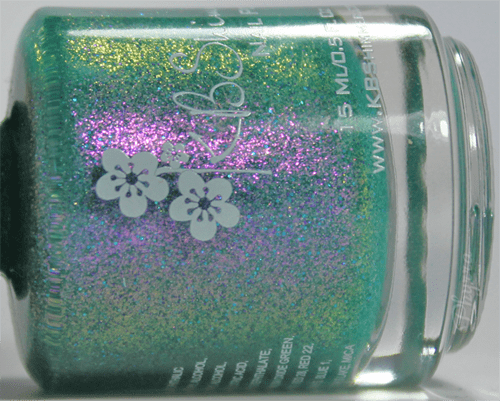 I could capture the sort of golden green duochrome in the bottle but not easily on the nail.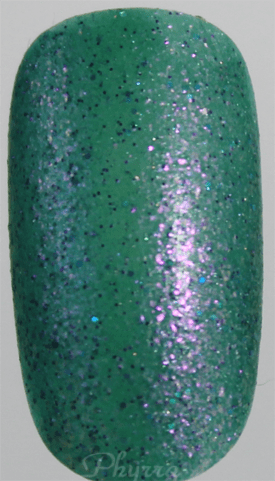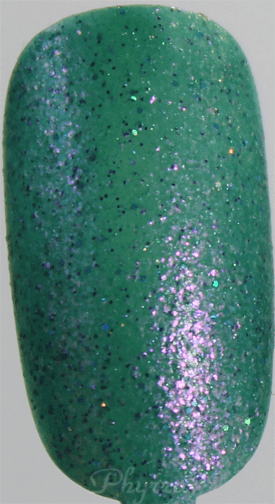 Teal Another Tail – a dusty teal green polish with a strong pink duochrome shimmer. A color on a mermaid's tail. Best in 2 coats.

This made me think of sea glass green with pink glass flecks. This is my favorite of the bunch, which is unusual because normally I don't like teal green. I love this one a bunch!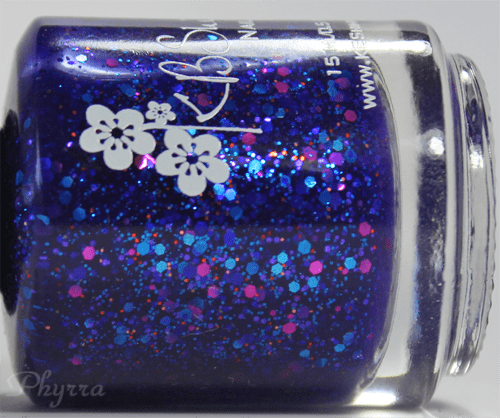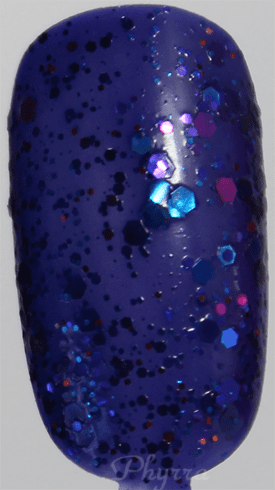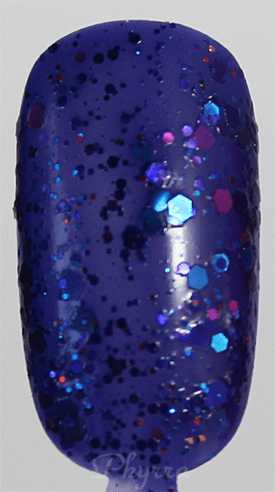 Excuse Me, I Blurpled – a shade not quite blue, note quite purple with glitters in many shades of blue, purple, and a hint of copper. Best in 2 coats.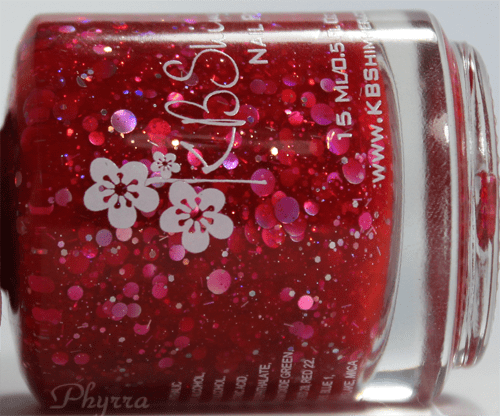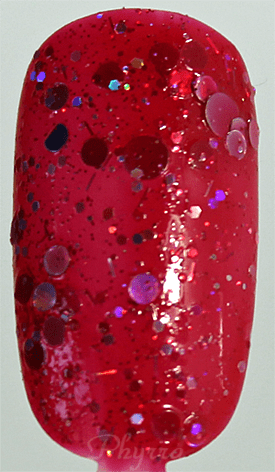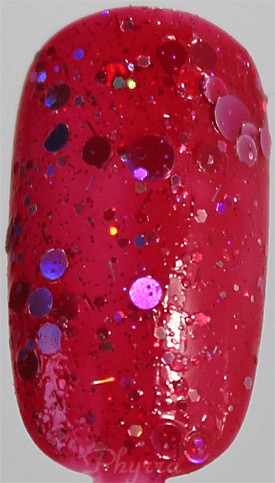 Vicious Circles – a blood red jelly loaded with silver holographic circles in two sizes, silver holographic hex glitters and holographic silver micro slices. This works best in 3 thin coats, but those with short nails can get away with 2.
(colors that I didn't receive but are part of the Fall Collection)
You Autumn Know – inspired by the first snow of the year, a white crelly loaded with fuchsia, gold and orange glitters. Best in 3 coats, or 2 coats over white.
Every Nook & Cranberry – cranberry satin matte polish with subtle pink and gold shimmer. It has blue undertones that work well on most skintones. Best in 2 coats.
You Go Ghoul – a halloween polish meant to be worn year round. A black jelly that sparkles with glitters in grape, berry and orange. best in 2 coats over black or 3 coats alone.
Core Collection Colors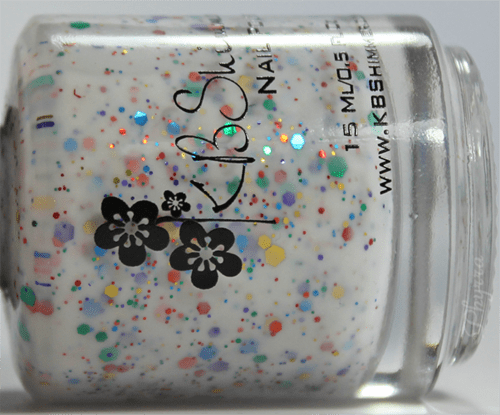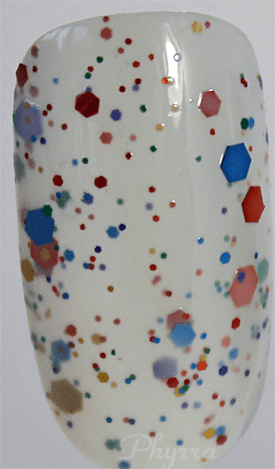 Oh Splat! – a white jelly polish loaded with the 6 rainbow colors in many different sizes. This reminds me of a painters drop cloth, or an abstract splatter painting. Best in 3 thin coats, you can also layer over a coat of white if you want to ensure there is no visible nail line.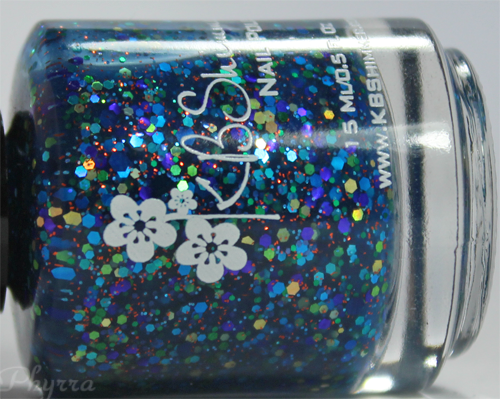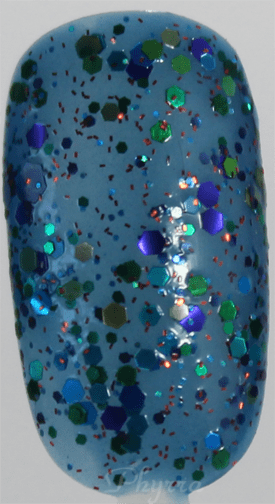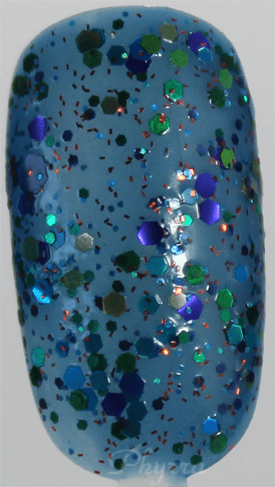 Shipwreck – Ships lost at sea, churning waters, mythical creatures, and lost treasures,  inspired this polish. I started with a base of a deep blue green color. Then,  added several sized of hex glitters in teals, blues, greens, and purple. I can  almost see these colors being on a beautiful mermaid. A hint of gold, and a pop  of copper sparkle like hidden treasure and add depth to this polish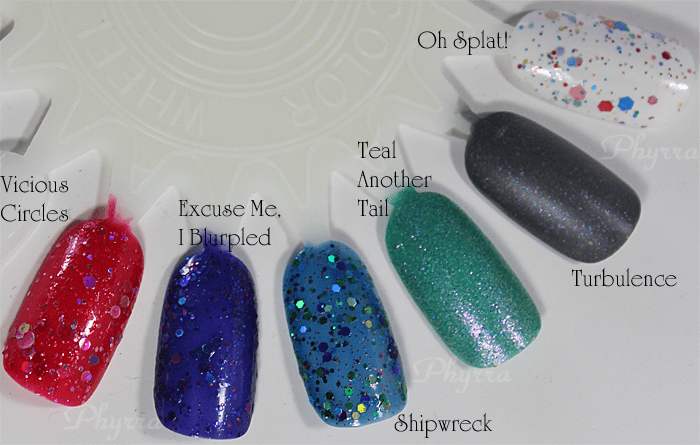 I think this is a really interesting collection! There are a lot unusual colors for a fall collection. I think Excuse Me, I Blurpled is spot on for a gorgeous blue-purple, which is a very on-trend color this Fall. I love how unique Vicious Circles is in my collection. Turbulence is another on-trend color for Fall. (See my picks for Fall Colors).
Overall, I think there's a color in the KBShimmer Fall Collection to suit everyone's taste!
If you're looking for swatches of the shades that I don't have, please check out my friends blogs – Let Them Have Polish or The PolishAholic.
What are your favorite shades from KBShimmer? Please tell me in the comments below!