Today I've got the KB Shimmer Summer 2013 Collection for you. This collection is made up 9 new colors and I have 4 of them here today. I also have 2 other KB Shimmer colors to show you.
KBShimmer is a company owned by Christy Rose, based out of Terre Haute, Indiana. KB Shimmer polishes are big 3 free and are cruelty-free.
For layering, I used Cult Nails Nevermore for my black and Illamasqua Scorch for my white.
Price
$8.75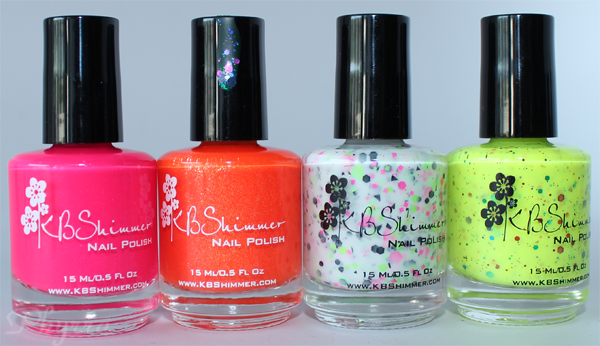 The colors available in the Summer 2013 collection
What's Your Damage? – White crelly polish with neon green, neon pink, and black glitters.
Don't Pink Twice –Bright near magenta pink with subtle blue shimmer – matte
24 Carrot Bold –Orange red polish with gold shimmer – matte
Blinded By The Bright – Neon yellow polish with a scattering of hex glitters in the 6 primary and secondary colors
The Dancing Green –A almost neon green with blue undertones, accented by fuchsia, sapphire,  green and chartreuse glitters in different shapes and sizes
Totally Tubular – A blue-green crelly polish with fuchsia circle glitters in two sizes and fuchsia micro slices, aqua circle glitters and sapphire hex glitters.
Totally Razzical – A red-violet shade leaning towards the purple side of raspberry. Loaded with holographic hex glitters in magenta, silver and pink.
Grayscale – Black, White, and Gray glitters are suspended in a clear base. Circles, hexes, rectangles, and squares in so many sizes complete this glitter top coat.
Pimp My Pride – This white based polish features metallic red and blue glitters. Best worn in three coats, or 1-2 coats over your favorite white.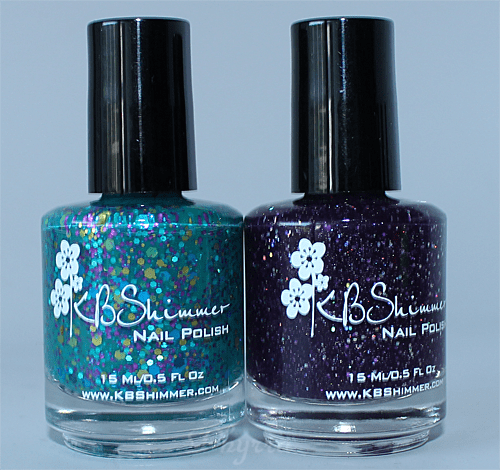 Other colors
Don't Teal Anyone – A deep teal base with gold, teal, blue, navy and fuchsia hexes in several sizes, and micro fuchsia bars. (crelly)
Witch way? – deep grape color is full of holographic glitters made to mimic those diamond like stars.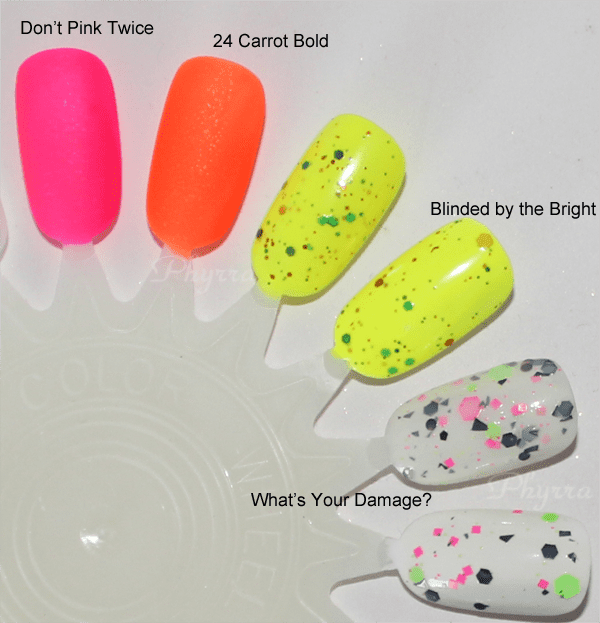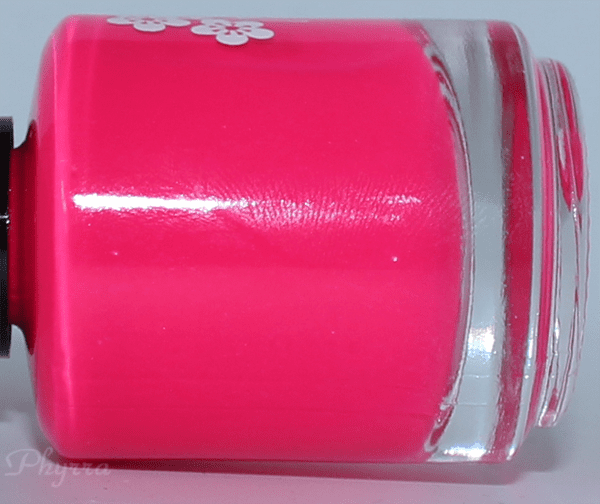 Don't Pink Twice
This color is awesome! It's a matte finish, but it doesn't chip easily. I've worn it on my toes for 2+ weeks without it chipping at all. You can see the blue shimmer in it when you apply it but it isn't visible to my eye once it's dry. It's very pigmented! The formula is also awesome. It was very easy to apply. It really looks like a neon pink / verging on magenta on my nails.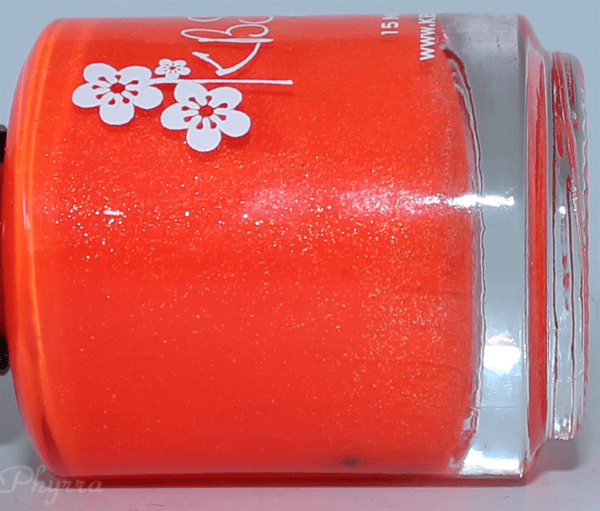 24 Carrot Bold
24 Carrot Bold is very similar to Don't Pink Twice with the formula. The gold shimmer is more visible in this orange shade. I think this is an awesome shade for Summer and Fall.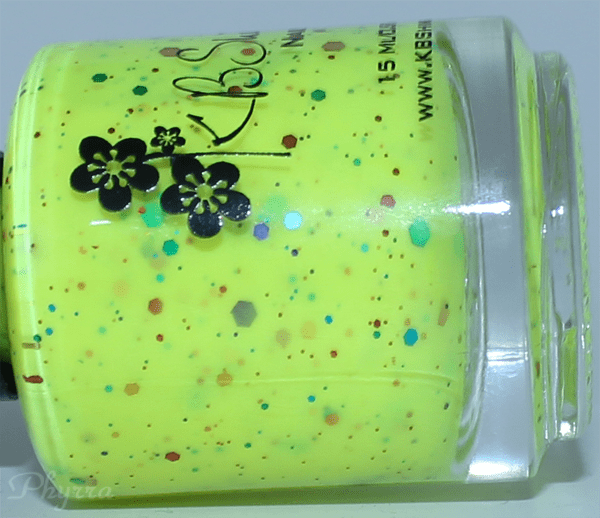 Blinded by the Bright
This is like highlighter neon yellow with lots of pretty glitter. It looks ok on its own but I think you'll get the best results by layering it on top of a white polish.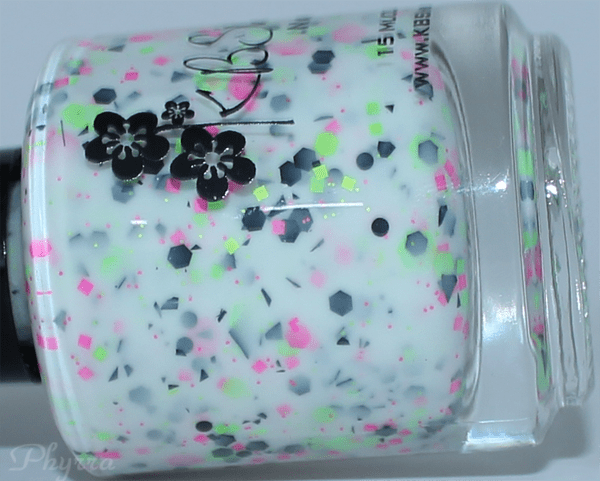 What's Your Damage?
This makes me think of the movie Heathers! If you wear it on its own it will look dusty, so I think it looks best layered on top of a white polish.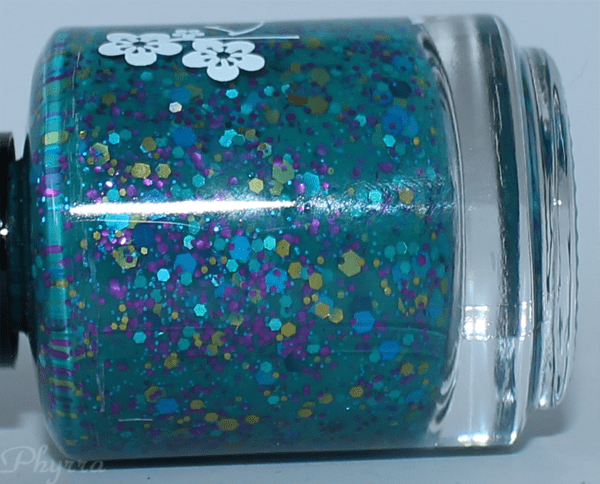 Don't Teal Anyone
This teal looks awesome on its own, on top of black, on top of white, and on top of a teal blue like Nubar Hot Blue

. It's really pretty.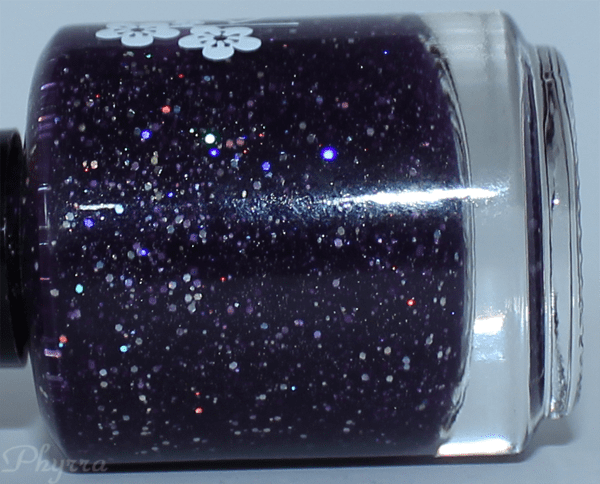 Witch Way?
This is my absolute favorite of the bunch. It's a perfect shade of purple, it's got holographic goodness, and it looks good any way you try it. I recently tried it on top of a.dorn nails Tequila Mockingbird

and it was a lovely combo.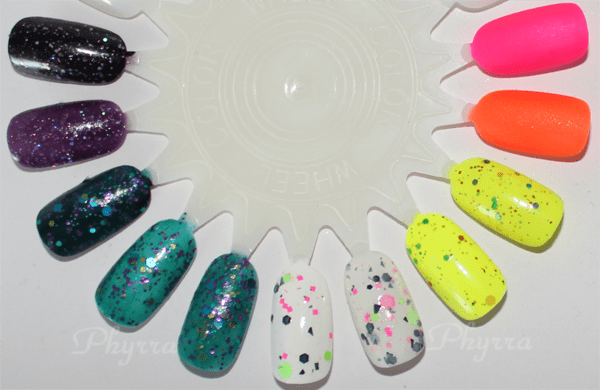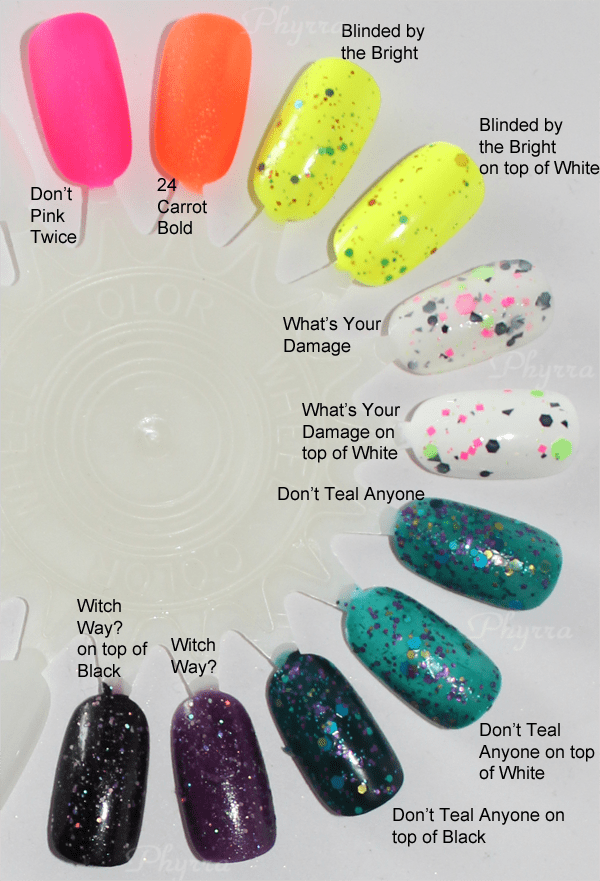 I really think that KB Shimmer's matte shimmer formula is awesome and I hope that they create more polishes in this formula. As you can see from the swatch above, the gold flakes in 24 Carrot Bold are slightly visible, where the blue gives the Don't Pink Twice a glow. Looks great with the velvety matte texture. I'm also in love with Witch Way? and Don't Teal Anyone. I love the little glimmers in these polishes. What's Your Damage is a lot of fun and perfect for Summer.
I really like the KB Shimmer polish formula and find it easy to apply. They also wear well. My toes are going on 3+ weeks! For manis, using Cult Nails Base Coat and KB Shimmer Top coat I've gotten 6 days of wear without chipping, which is pretty amazing for me considering that I'm constantly typing on the computer. I definitely recommend checking them out and I'm impressed with the polishes that I've tried!
Have you heard of KB Shimmer? What are your favorites?