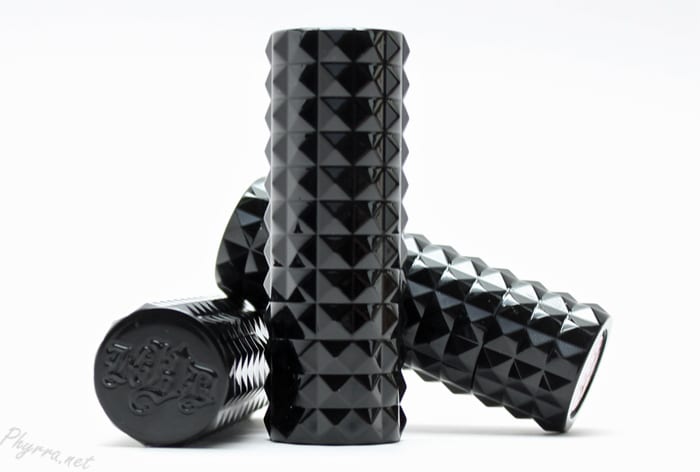 I wanted to share my thoughts with you on the Kat Von D Studded Kiss Lipsticks. I was very excited about these lipsticks. I follow Kat Von D on Twitter and Instagram. The pictures she shared of her revamped lipstick line blew me away. From the awesome packaging to her amazing lip swatches, I could not wait to get my hands on these lipsticks.
Kat Von D Studded Kiss Lipsticks Review
Kat Von D is cruelty free but their parent company is not.
Availability
Exclusively at Sephora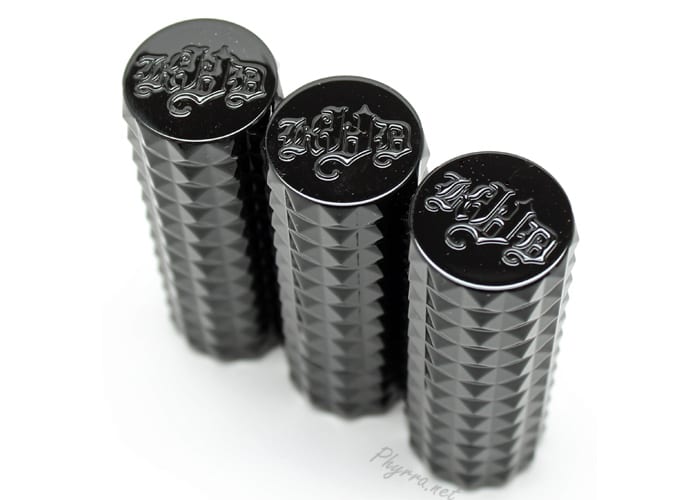 About the Kat Von D Studded Kiss Lipsticks 
Drench your lips with bold color and unstoppable femininity. Designed to look as rock 'n roll as its wearer, this revolutionary, hybrid lipstick is formulated with Color Cushion Technology that combines 10-hour wear, one-swipe payoff, and velvet touch comfort. This color-true lipstick leaves lips supple, and its wide color spectrum offers stunning shades, including red for every skintone, statement-making colors, and classic, everyday neutrals.

10 hour wear
comfort
one swipe payoff
cruelty free
Crème Brûlée scent
infused with vitamins A, C, and E
paraben free, sulfate free, phthalate free
Price
$21 for .10 oz each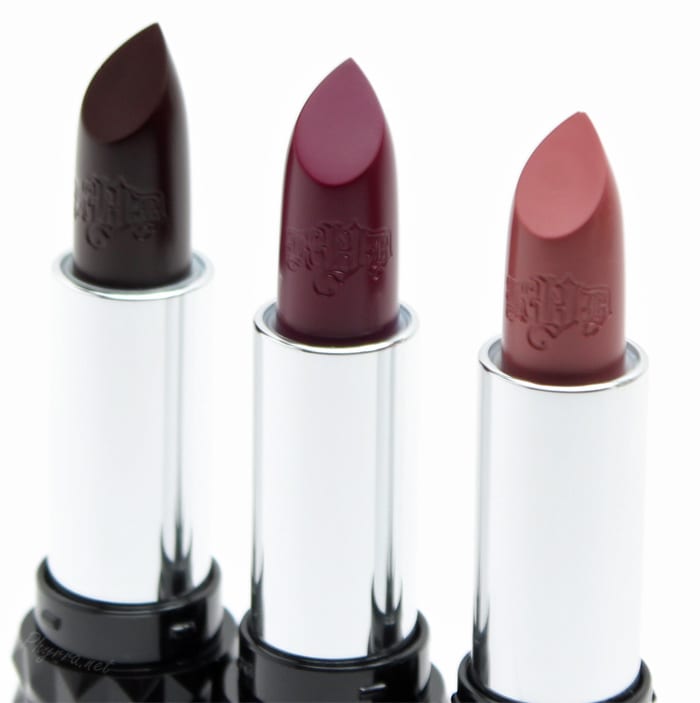 My Matte Shades
Lovecraft – matte mauve pink nude
Motorhead – matte black cherry
Bauhaus – matte deep raspberry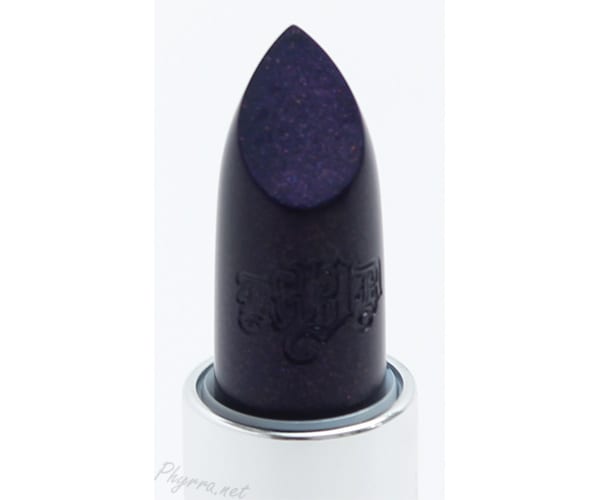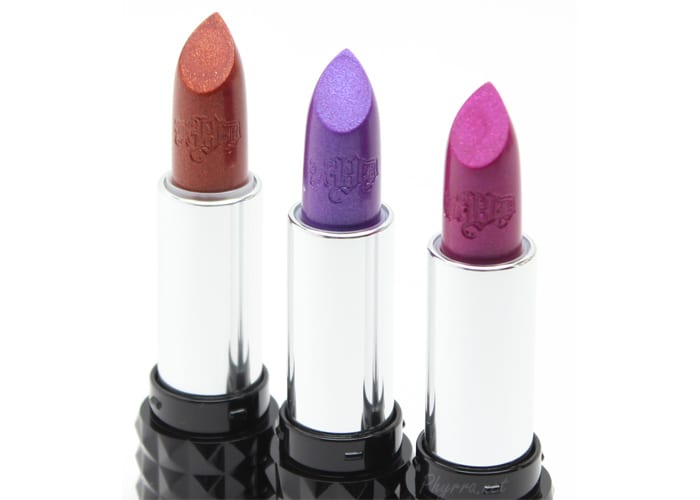 My Glitter Shades
Gothica – sparkling bronze
Wonderchilde – iridescent neon lilac
Poe – shimmer navy
Lullabye – sparkling iridescent magenta violet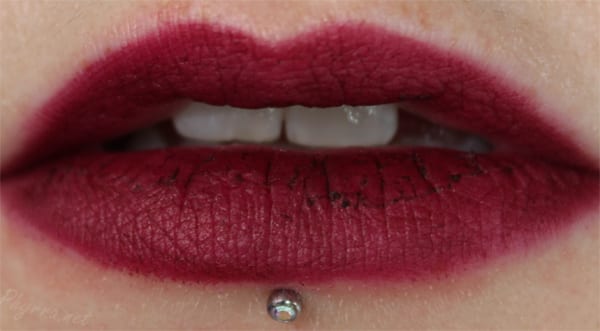 Motorhead looks awful. It emphasized all of my dry patches. And from doing multiple lip swatches back to back my lips were not only dry, my skin also broke out.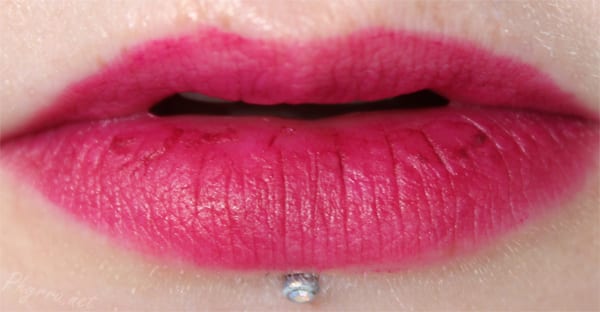 Bauhaus did the same as Motorhead, only not quite as bad.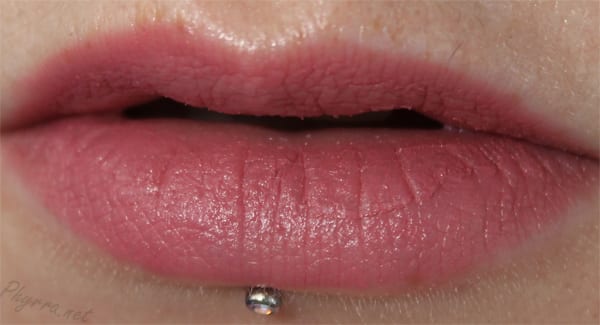 Lovecraft is really gorgeous for a neutral lip shade but I didn't find it easy to apply either.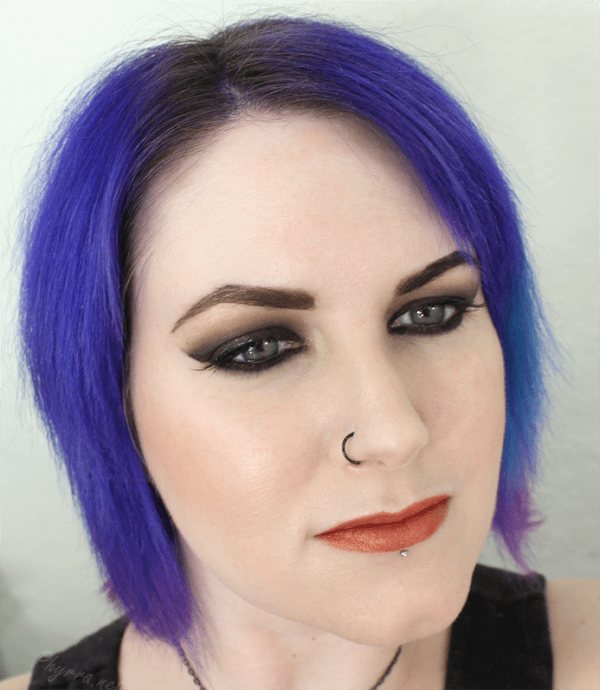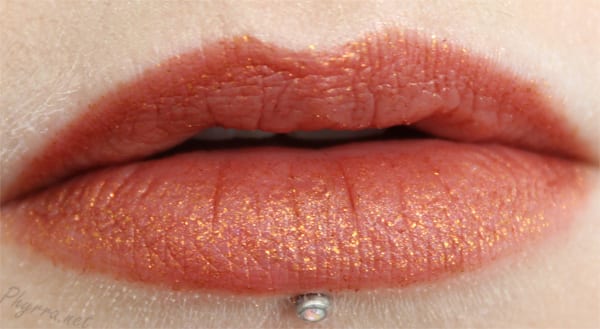 Gothica needs either a lip pencil / lip primer or a lip brush to get the outer corners of the lips just right. Other than that, it's beautiful.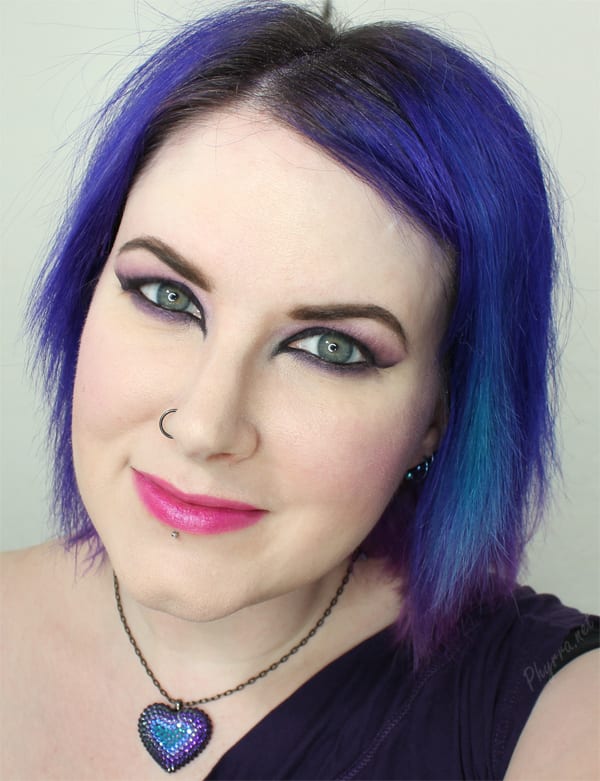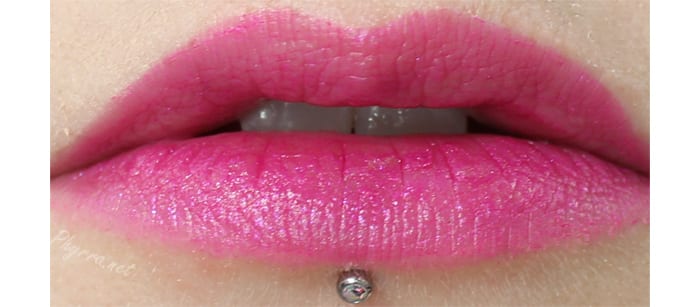 Lullabye needs a lip pencil or lip brush.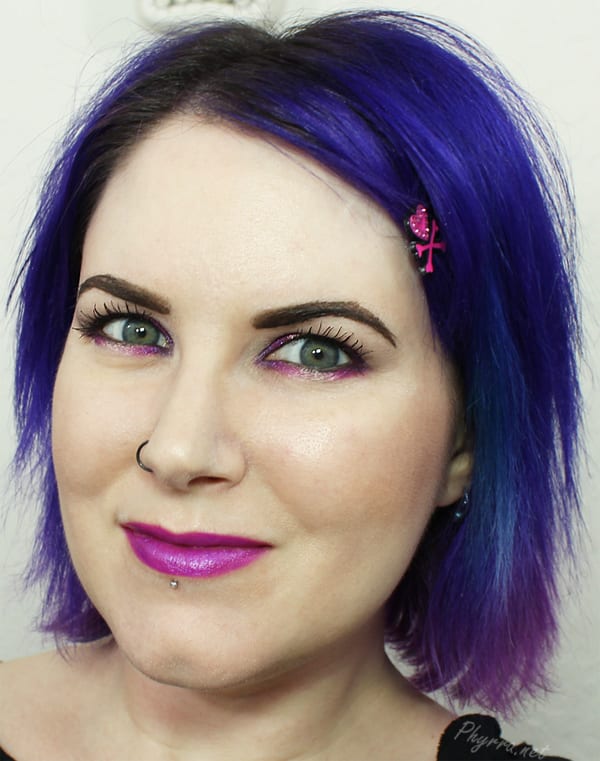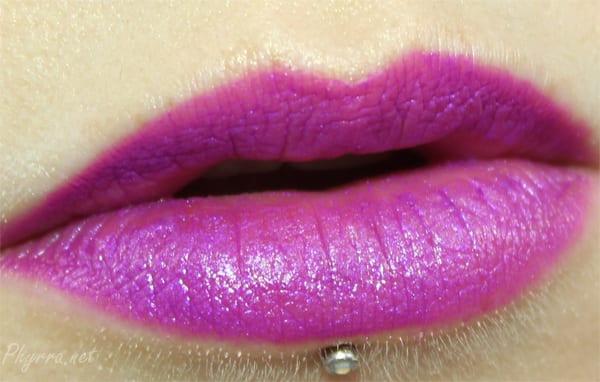 Wonderchilde needs a lip pencil like OCC Colour Pencil in Hoochie and it looks amazing. A Lip Primer or lip brush could help too.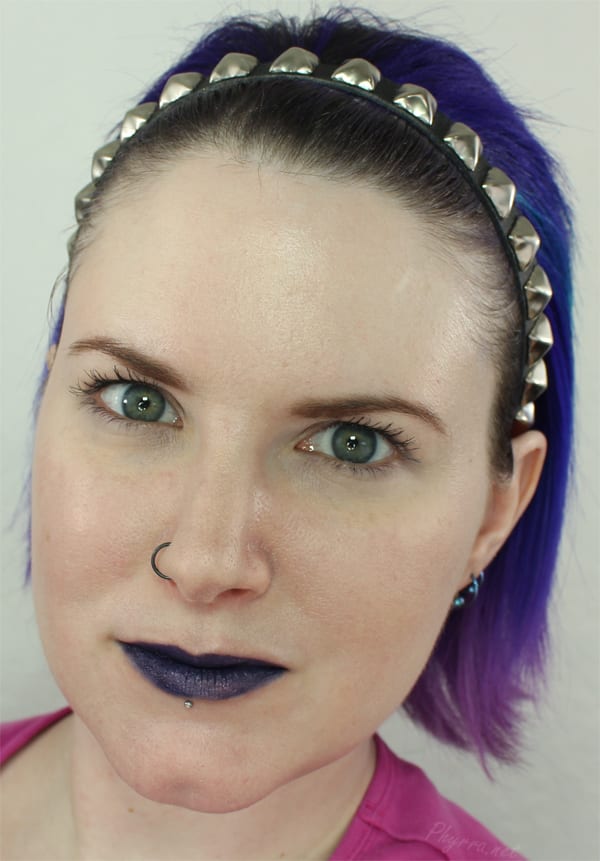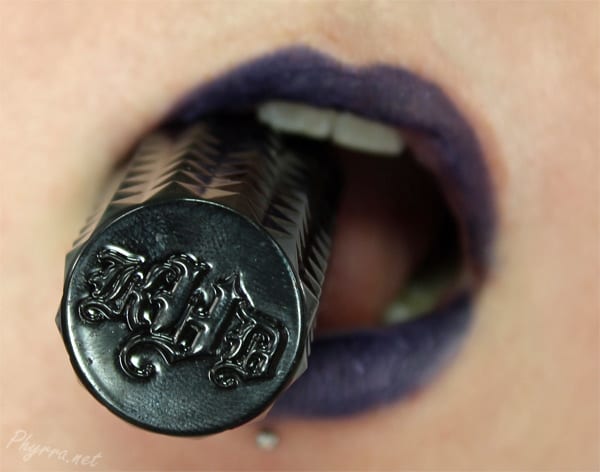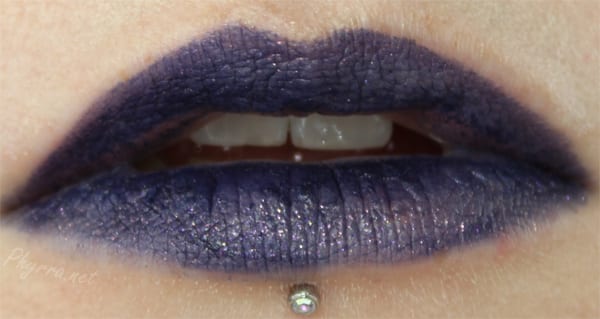 Poe needs a lip pencil or lip primer to help keep the glitter from migrating. Other than that it's gorgeous.

If you start the video around 6:15, you can see me talk about the lipsticks and swatch them. Make sure you subscribe!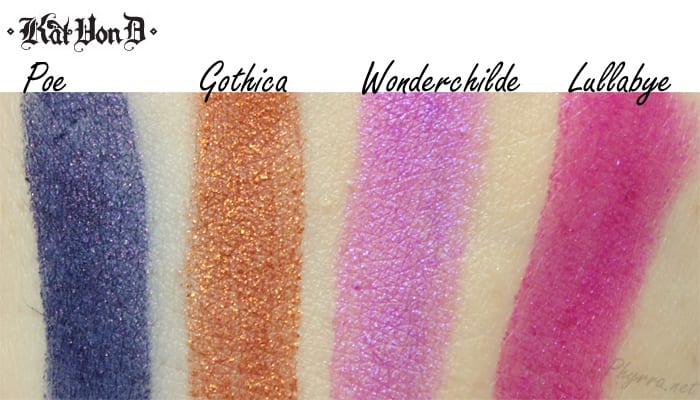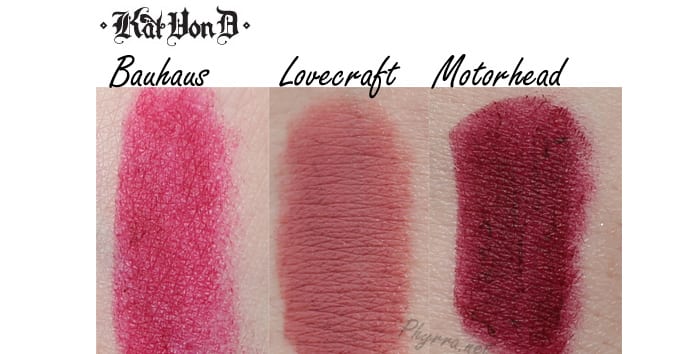 First I absolutely love the packaging. The black studded tubes feel solid and look cool. This packaging sucked me in and suddenly I had 7 of these lipsticks. I purchased all of them online except Motorhead, which I purchased in store. At $21 a pop they're not the cheapest lipsticks, but not the most expensive lipsticks I own, either.
They have a pretty good shade range of 30 colors and claim to have a red for every skintone, which I wholeheartedly believe. I especially love the darker red shades like Motorhead, Vampira and Homegirl.
I do absolutely love the names. Poe reminds me of the band as much as the writer. Bauhaus is a favorite band of my husband's. Lovecraft, I've already mentioned in the past, that I love because reading Lovecraft during my formative years got me into horror fiction. Call of Cthulhu, Starspawn and more. If you ever played World of Warcraft, you saw Lovecraft's influence in the game. He even influenced a deadmau5 song. I've even played the role-playing game Call of Cthulhu (though really it's not as much fun as D&D, Vampire or Mage the Awakening.) And if anyone remembers the old Gamecube game Eternal Darkness, that was heavily influenced by Lovecraft. While he's not scary by today's standards, he certainly left his mark.
Kat Von D claims that the lipsticks have 10 hour wear, they're comfortable and one swipe payoff. This is where I feel things start to go wrong, very wrong. While I've certainly gotten the long wear wear and they've been comfortable once I've got them on, getting these lipsticks on can be tricky. I disagree with the one swipe payoff.
Gothica, Wonderchilde and Poe are the 3 easiest shades to apply, with Lullabye right behind them. The glitter formula is heads and tails easier to work with than the matte formula. You definitely need to prep your lips by exfoliating, moisturizing and then lining your lips. You may or may not need a lip brush with the glitters, but the pencil really makes a difference. I love Gothica and Wonderchild to bits. Poe is really pretty and Lullabye is nice.
Next, we've got the mattes. This is where things are troublesome. I cannot get the mattes to apply nicely. Bauhaus was the easiest of the mattes to work with, and you still need a lip pencil and a lip brush to make it apply nicely. Lovecraft was next. I was really disappointed in Lovecraft because I wanted it to be a swipe and go color, but it's not. It needs a lip pencil and a lip brush to look right.
However, the absolute worst for me is Motorhead. It's awful no matter how I try to apply it. It just doesn't want to adhere to my lips even with a lip pencil and lip brush, yet it clings to my dry patches and emphasizes them like crazy.
Once you can get the colors on they look great and they do wear forever. I fell asleep in Bauhaus and wore it for at least 12 hours without issue.
Without a lip primer or lip pencil I found the glitters migrated on me, so I definitely recommend using one or the other.
How I would recommend applying these
Prep your lips by exfoliating them.
Moisturize your lips.
Apply Too Faced Lip Insurance.
Apply a lip pencil or lip liner that matches the lipstick.
Apply the lipstick from the tube.
Use a lip brush as needed to edge your lips.
I really expected more from these lipsticks. I expected that they would indeed be swipe and go with color. Instead, they take a lot of work. Between having to make sure your lips are properly prepped, then using a lip primer or lip pencil, then a lip brush for some shades, they're  not the easiest things in the world. I really don't recommend the matte shades. Since the glitters are easier to apply, I do recommend them. I'm really happy with the 4 glitter shades.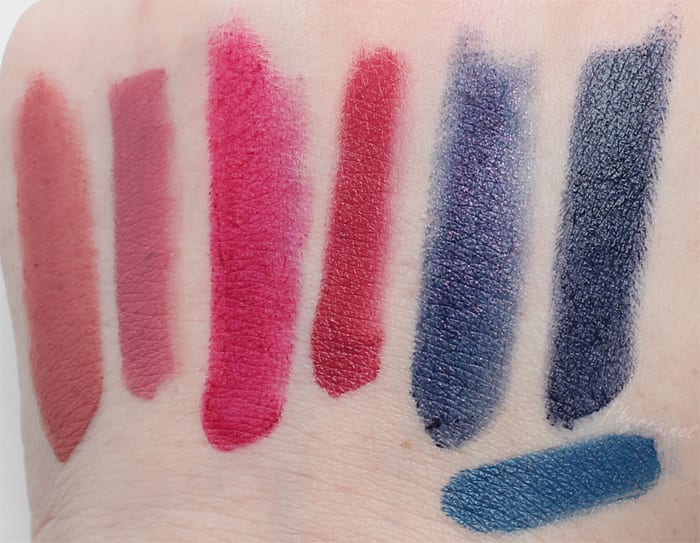 I did try to pull out some similar shades in my collection. I picked up Swept Away and Olly Olly Oxen Free from Limnit Lipsticks to see how close they would be to KVD Lovecraft and Bauhaus. The Limnit shades I have are in the mini jars, so they have to be applied with a lip brush, but they apply easily  and they'v got a creamier formula. They don't wear as long as the Kat Von D, but they are vegan.
Like I told my friend J, Wonderchilde, Gothica and Poe are must haves. Lullabye is a maybe. I feel like the glitters are unique in my lipstick stash. The finish is so neat, like a matte with glitter worked in, rather than being frosty. Though I feel Lullabye verges on frosty for me which is why I don't like it as well. The mattes I'd skip. If you're looking at picking up any of the glittery shades, I don't think you'll be disappointed. I'd think long and hard before I picked up any of the mattes because they're such a pain to work with.
Edit: I ended up returning my mattes. I wasn't happy with them no matter what I did.
What do you think of the Kat Von D Studded Kiss lipsticks? Are there any shades you have to have? Any shades you're skipping?
Pros
Cruelty free
Long wearing
Good range of colors
The glitters are nice and some of them are unique in my collection
Cons
The formula varies greatly from color to color
Hard to apply
Requires a lot of prep work, no swipe and go color
Last Updated on