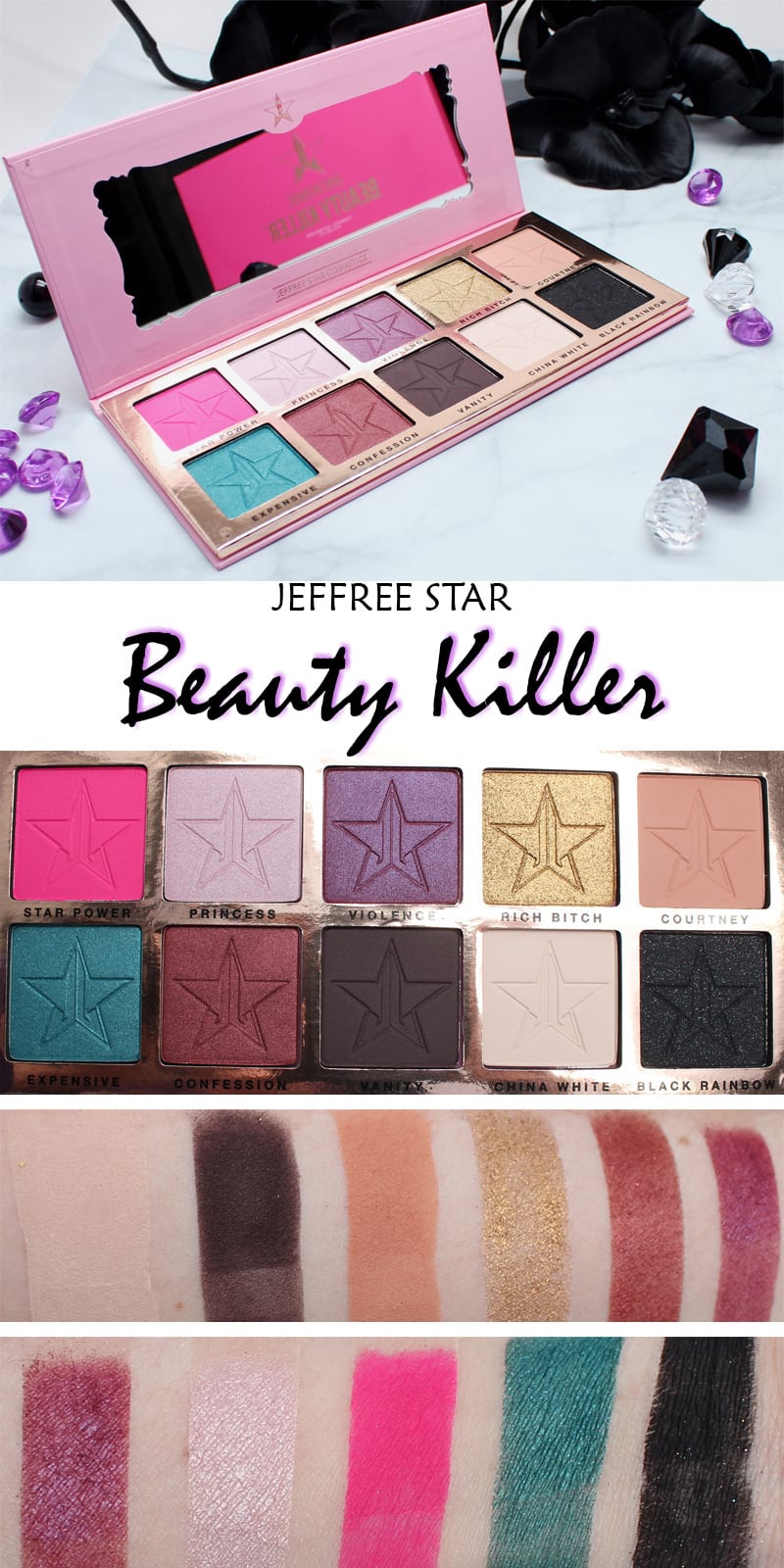 Today I'm sharing the Jeffree Star Beauty Killer Palette review. I've got live swatches of the palette, which I don't normally do because I feel like they end up looking messy, as well as neat swatches on bare skin and primer. This is a 100% vegan palette and it's cruelty free, too. This is currently available at Jeffree Star Cosmetics and I believe it will also be available at Beautylish in the near future.
Jeffree Star Beauty Killer Palette Video

If you like this video give it a thumbs up and share!
Where to Buy
Jeffree Star, Beautylish
Price
$45 for 10 eyeshadows that are .09 oz each.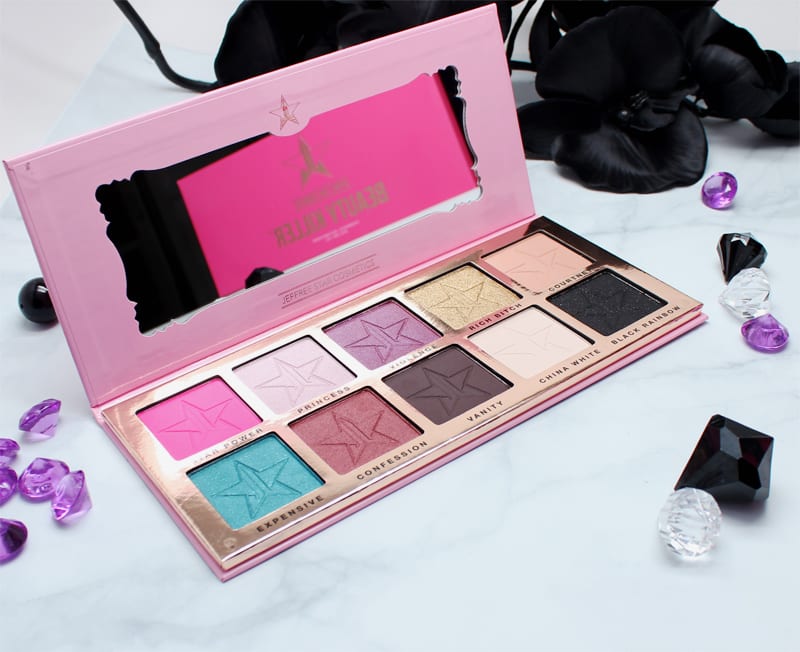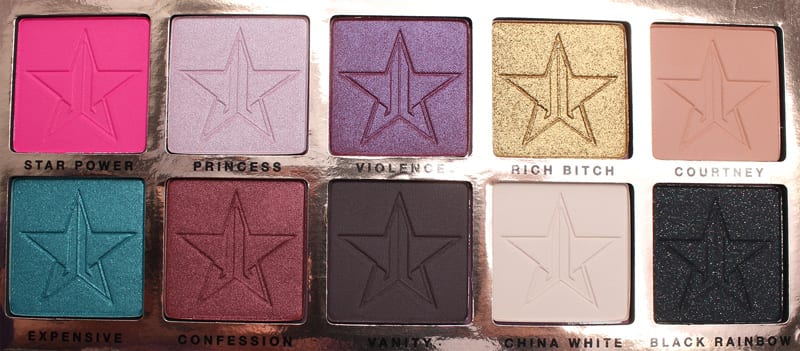 Just to give you a frame of reference, Urban Decay eyeshadow singles are $19 for .05, Kat Von D Metal Crush singles are $21 for .10, MAC singles are $16 and refills are $6 for .04, and Makeup Geek singles are $10 for foiled and $6 for regular for .064. The closest palette I could think of price wise would be the Urban Decay Electric Palette which is $49, so a little more expensive, which gives you 10 shades for $4.90 each, though they're less than half the size of the Jeffree palette, at .04 oz each.
Now, I took this palette and several other eyeshadow palettes with me on my trip to Traverse City Michigan. This is the palette that I played with the most. I can actually create several complete looks with this palette without having to reach for supplementary shades, like I normally do.
The top half of the swatches are on Too Faced Shadow Insurance and the bottom half is on bare skin.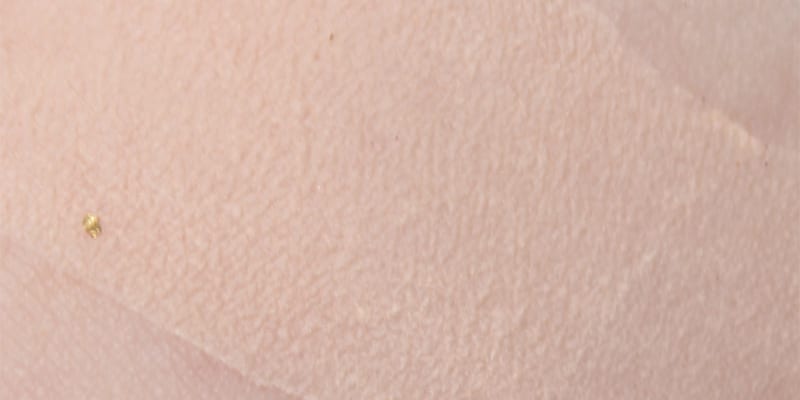 China White
a pale creamy white matte, which makes a great base shade or highlight shade on my skintone.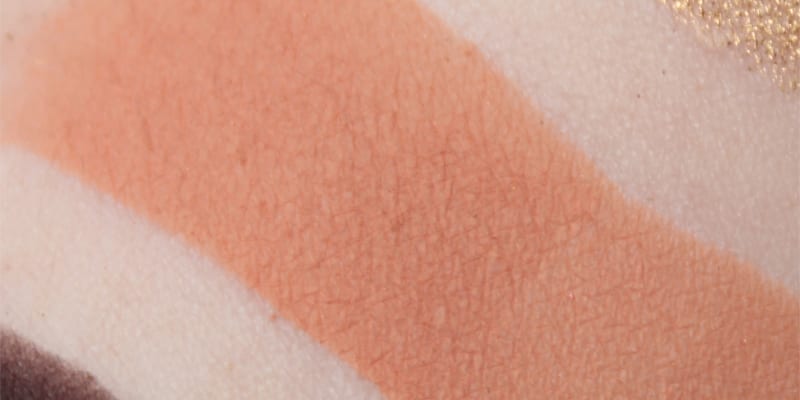 Courtney
a peachy nude matte that can be used as a soft crease or transitional shade on me.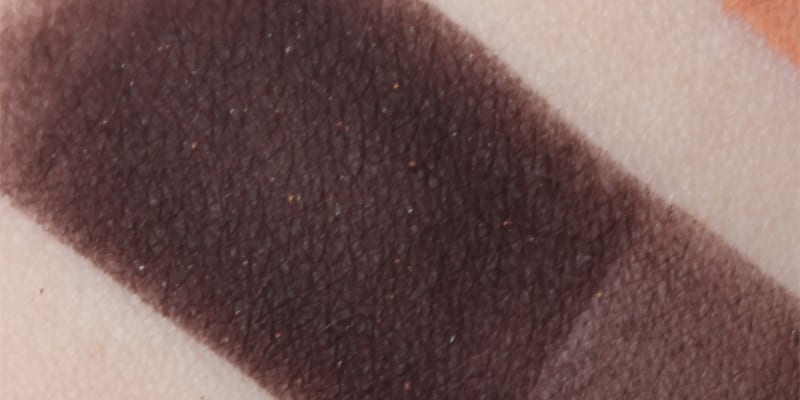 Vanity
a deep brown matte. This is great to contour the eye, as a deeper crease color or even a liner.
These three shades are staple neutrals that are great for crease or hood work. They're office safe for a conservative environment. The rest of the shades are more fun!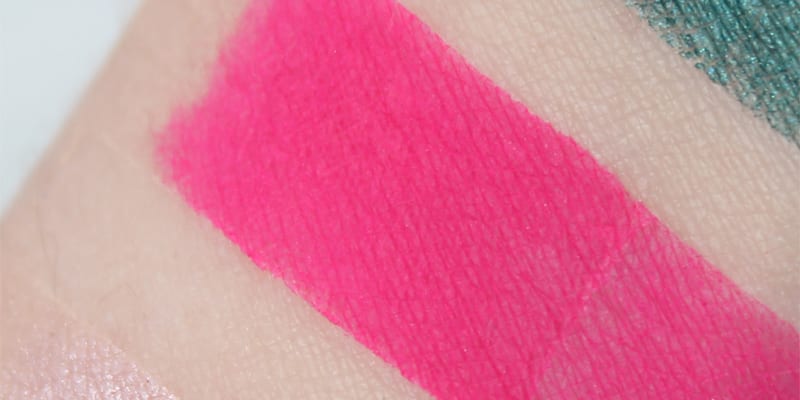 Star Power
a hot pink matte. I'm not sure if this is a reference to the invincibility star in the Mario Brothers video game or Guitar Hero. Either way it's beautiful. This reminds me of Sugarpill Dollipop.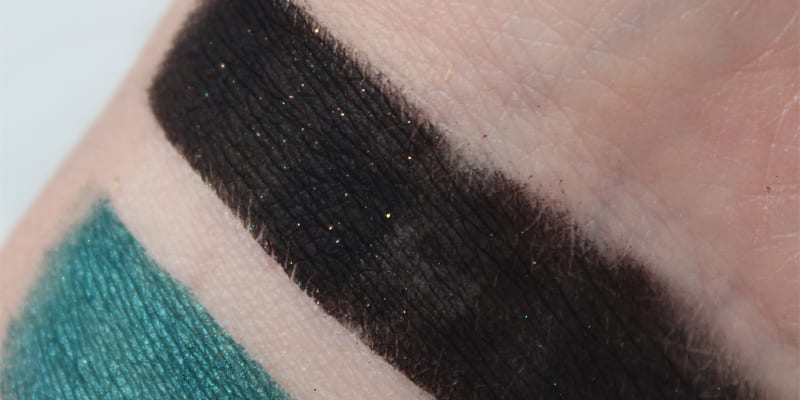 Black Rainbow
an ultra-pigmented black matte with rainbow glitter. This reminds me a bit of Sugarpill Stella.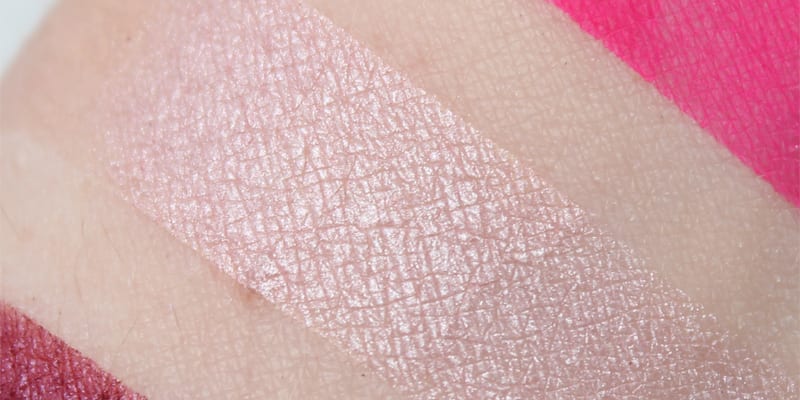 Princess
a super pale frosty pink. It almost glows. It makes a great highlighter! Pictures don't really do this shade justice but the video shows off how pretty it is.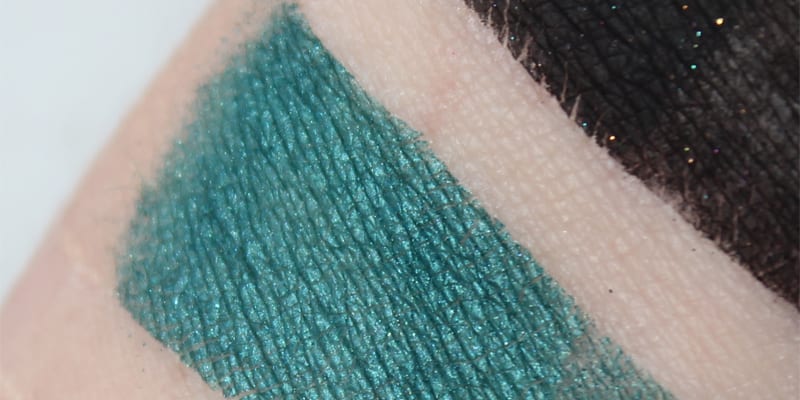 Expensive
a metallic teal shimmer. This is a beautiful teal. It does have some fallout though.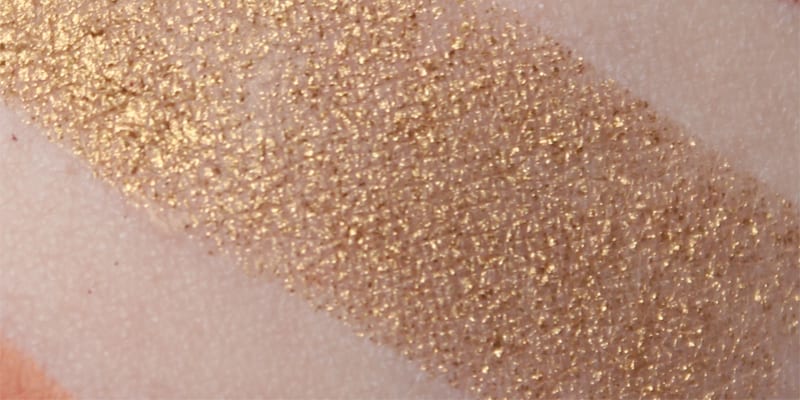 Rich Bitch
a metallic gold glittery shade with fallout. This had the most fallout of any shade in the palette.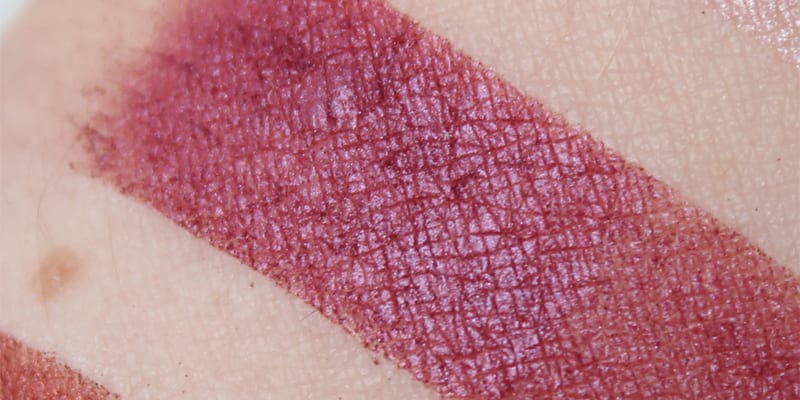 Violence
a plum purple shimmer. This was a bit of a disappointment because it's not a true purple, it's more of a berry plum purple shade.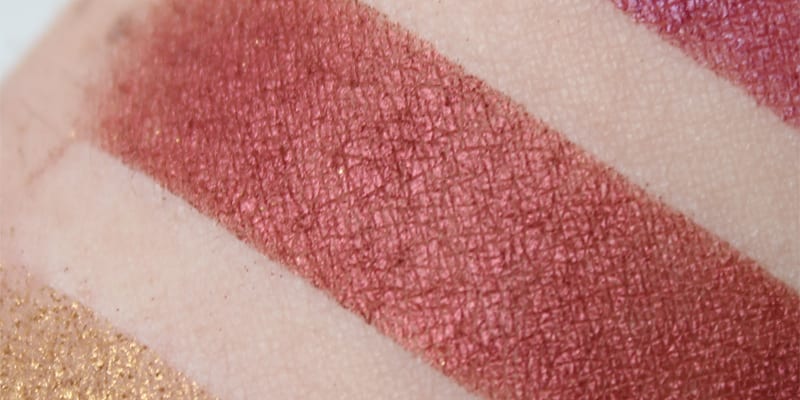 Confession
a cranberry brown metallic. This was a bit of a disappointment because it's not a burgundy.
Violence and Confession were the two shades that I was personally disappointed with in the palette because they're not what I see in the pan. I feel like we see these shades everywhere. I was hoping that Confession would be a true burgundy and that Violence would be more of a royal purple. Even though they're not to my taste, I do think that they're both pretty easy colors to work with.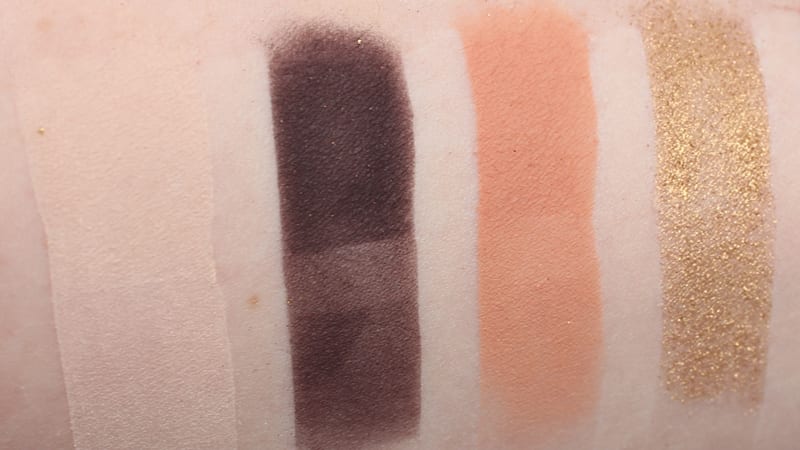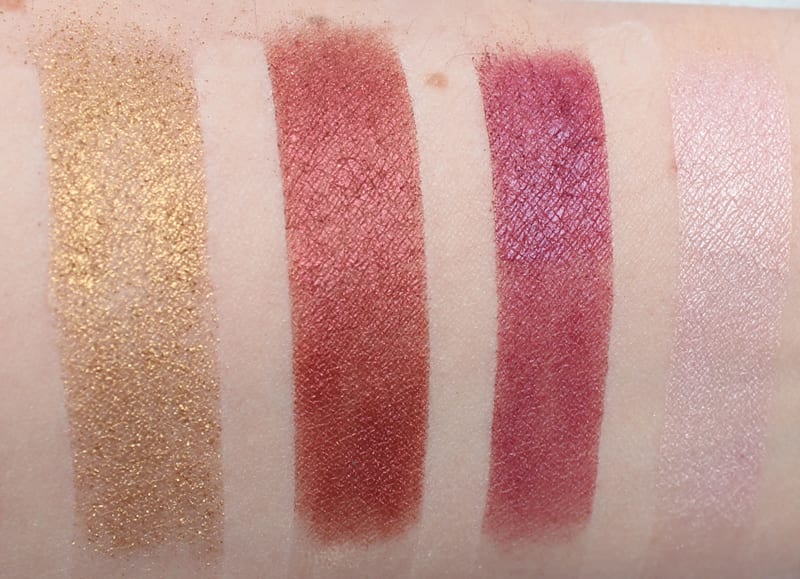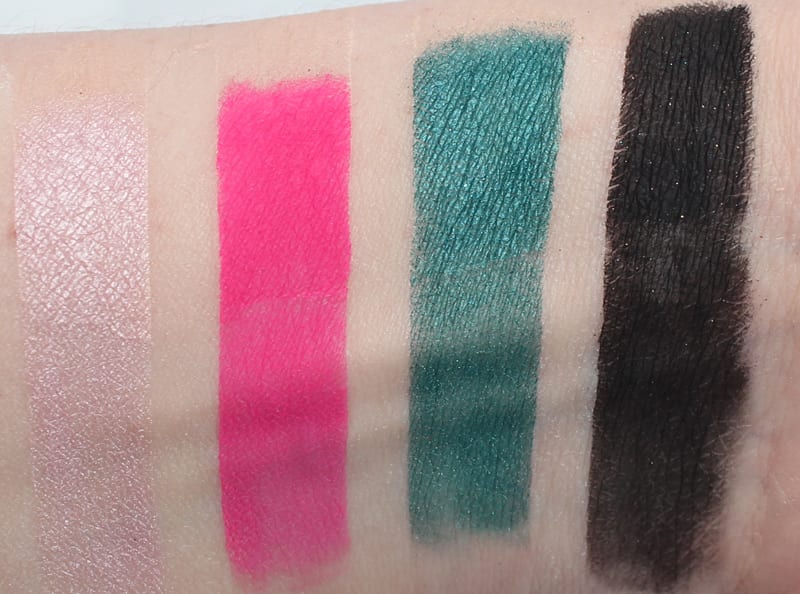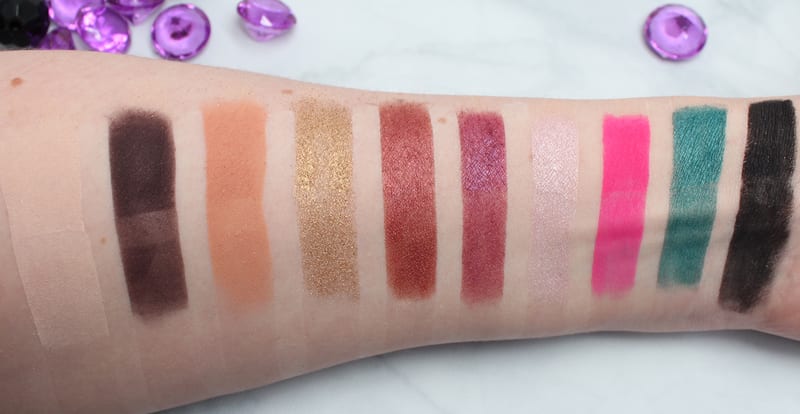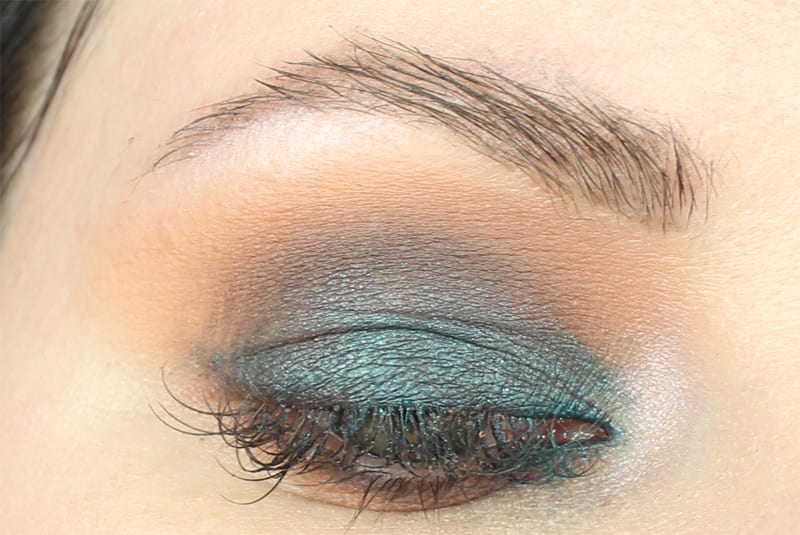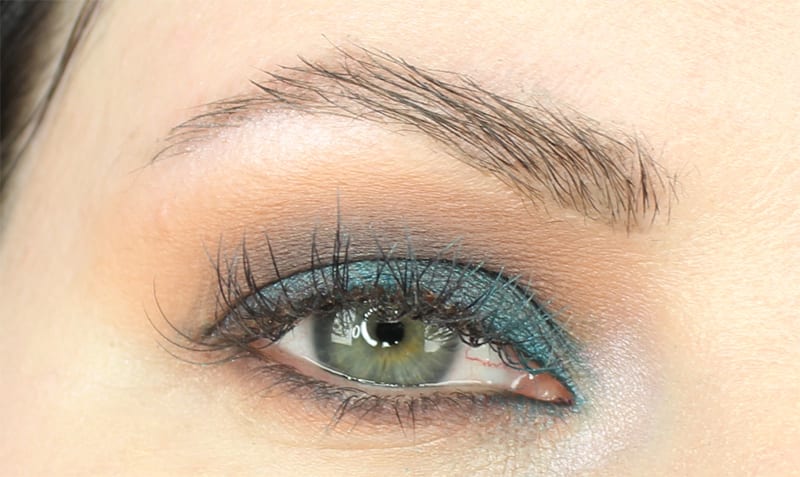 For this look I used China White as my base shade. I applied Courtney all over the eye area and the lower lid. I layered Vanity on the lid and hood in the smoky dome shape, as well as at the lash line. I applied Expensive damp with UD's All Nighter to the lid. I highlighted with Princess at the inner corner and under the brow.
What I like about this palette
The packaging for this palette is slim. It's not bulky, there's nothing extra. I love that the names of the colors are printed directly under the eyeshadows on the palette. They're in a clear and easy to read font. I mostly love the color choices. I love that it's a great value for the price because you're getting a ton of eyeshadow. The mix of mattes and shimmers make it perfect, in my opinion, for hooded eyes.
What I don't like about this palette
I feel like Rich Bitch and Expensive both had more fallout than necessary. I almost felt like they weren't as nice in texture as the rest of the colors. I felt like Violence and Confession were not true to what I see in the pan. I wish they had been.
If you are not a fan of brights, you won't want this palette. If you love brights, I think you'll like this palette. If you have hooded eyes, I think you'll love this palette because of the mix of mattes and shimmers. If you're looking for a versatile palette to take you from day to night, conservative office to romantic date night or party looks, this is the palette for you.
What do you think of the Jeffree Star Beauty Killer Palette? Let me know below!
More to See