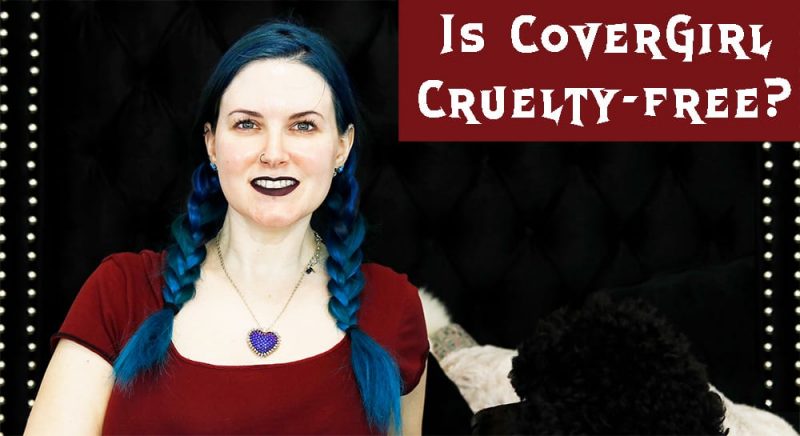 Is CoverGirl Cruelty-free?
Recently the news came out that CoverGirl had received Leaping Bunny certification from Cruelty-Free International. After checking Leaping Bunny's website and not finding CoverGirl there, I reached out to Leaping Bunny to find out the tea!
Is CoverGirl Cruelty-free Video
Is CoverGirl really cruelty-free & Leaping Bunny certified? Is Dove? Is PETA evil?
Please share this video if you like it!
Leaping Bunny Said
Hi Courtney,
Yes, it is true. Cover Girl has been certified as cruelty-free by our partners at Cruelty Free International. CFI has thoroughly examined the supply chain of the brand and determined that it is free of animal testing. As Cover Girl is owned by Coty, which is not certified by the Leaping Bunny Program, they will be denoted in all versions of our Compassionate Shopping Guide as such. Also, Cover Girl has never been in China.
Best,
Kim
I Asked
I researched and saw that CoverGirl went into China in 2005 and it looks like they actually pulled out in 2013 or so. I let Leaping Bunny know that. They said that they were waiting for CFI to send them the logo & description to add. It's now listed on the Leaping Bunny website.
Who Owns CoverGirl?
CoverGirl is owned by Coty. They're a juggernaut that owns many, many brands. They're not cruelty-free.
So is CoverGirl Really Cruelty-free?
As far as I'm concerned, yes! CoverGirl is now a cruelty-free beauty brand. They have Leaping Bunny certification, which is the Gold Standard for cruelty-free! I will now be looking to try a few select CoverGirl products. I'm not sure if they make any foundations for pale, dry skin, but if so I'll give them a try. If you're a fan of CoverGirl, what do you recommend? What are your favorite products?
Where to Buy CoverGirl
This is something all you cruelty-free drugstore fans are going to love, CoverGirl is a drugstore brand! So you can find them practically everywhere! Be sure to check out my Cruelty-Free Drugstore Brands list.
Last Updated on