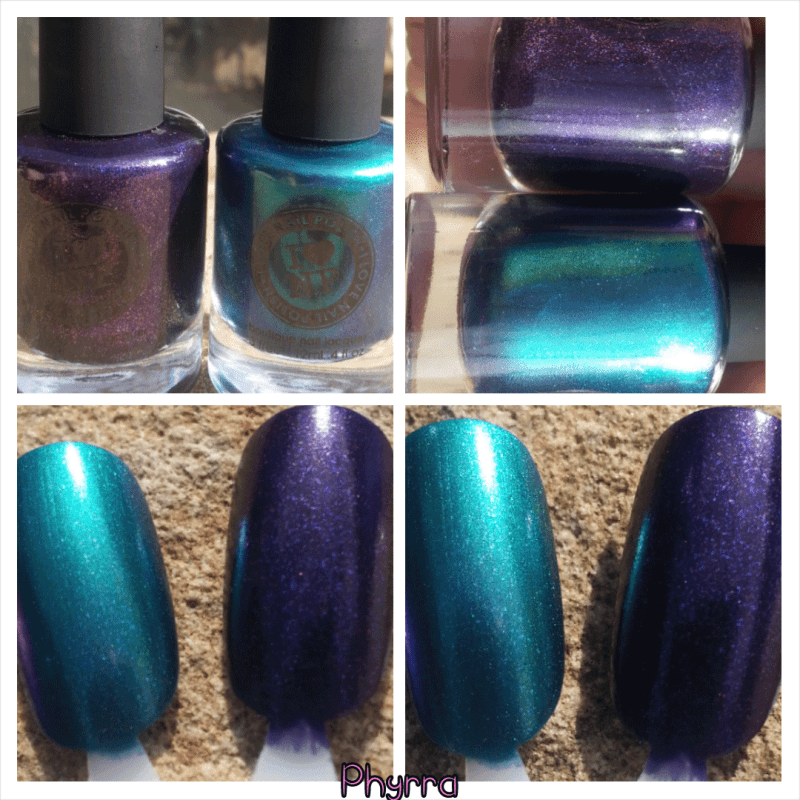 I picked up two more ILNP nail polishes because I love them. I snagged Washing Ashore and Contraband.
More ILNP Love
Washing Ashore is an incredibly strong multichrome nail polish studded with a unique combination of sparkly goodness. The primary color shift of this polish travels from a glowing teal to a rich and vibrant purple.
Contraband is an absolutely gorgeous and complex purple nail polish. Stuffed with the perfect ratio of blue, purple, and red sparkle effect pigments practically screaming to be noticed, this polish really dances in direct light.
I snapped some quick pictures with my cell phone out in direct sunlight.  They're both really lovely colors.
Have you tried either of these polishes from ILNP? What are your favorite ILNP shades?
Last Updated on