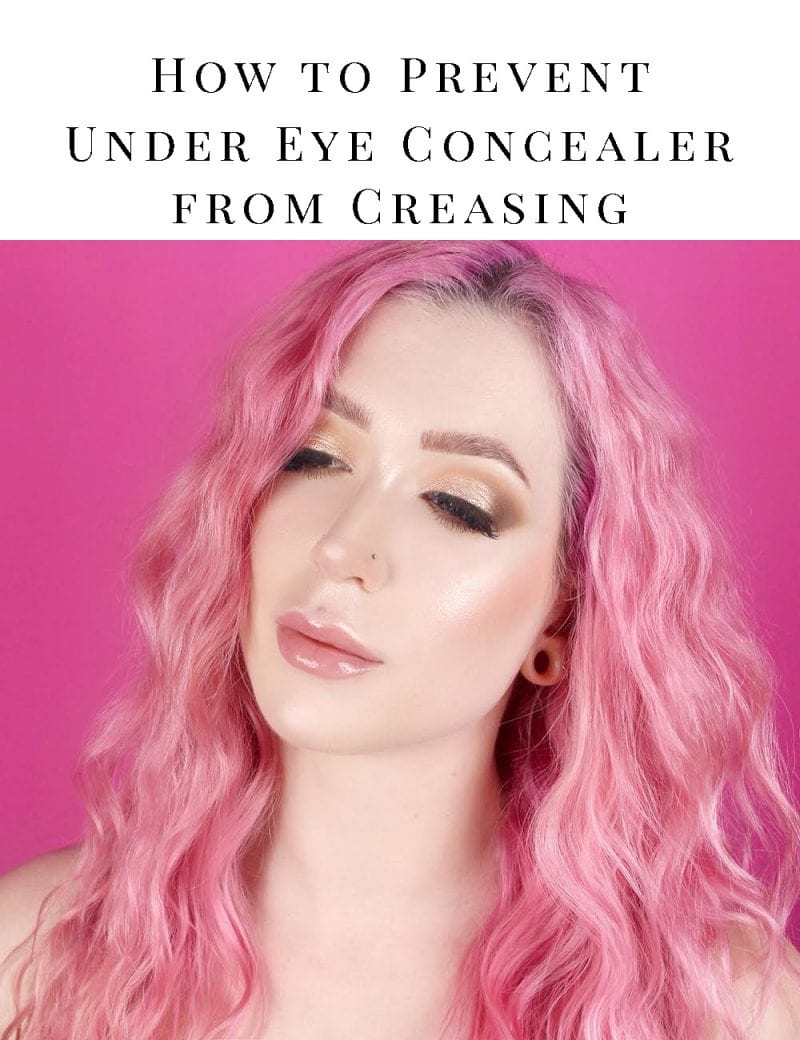 How to Prevent Under Eye Concealer from Creasing
Hi friends! I'm Emily from Emily Wolf Beauty and I wanted to share my secret for how to prevent under eye concealer from creasing with you. Courtney and I are collaborating today and are each sharing a video on each other's blogs! Courtney is one of my favorite people in the whole world and I'm so excited to be working together again!  You can check out the tutorial she made for my blog here.
Follow Emily at Emily Wolf Beauty and Emily Wolf on YouTube. Also Emily Wolf Beauty on Pinterest and on Emily Wolf Beauty on Instagram. She also has an awesome fitness IG of Emily Wolf Fitness.
Don't miss the biggest Phyrra giveaway ever worth over $1600! Go enter the Leaping Bunny Approved Makeup Brands Giveaway! And enter my Kinder Beauty Box Giveaway for even more cruelty-free beauty! Emily also has an amazing giveaway worth over $1000, enter here!
How to Prevent Under Eye Concealer from Creasing Video
The tutorial that I'm sharing with you today showcases my new technique for preventing under eye concealer from creasing. I know many of you believe that your under eye makeup creasing is hopeless, especially those of you with mature skin. Trust me, I felt the same exact way for YEARS. But truly, this combination of products and techniques is something special. Being in my thirties with fine lines under my eyes, I never thought I'd see the day where I'd find a way to make my under eye makeup look this smooth! I hope you'll give this magical combination a try and let me know if it works for you too.
Cruelty-Free Makeup Products Used
We hope you find this tutorial on how to prevent under eye concealer from creasing helpful! Share your tips and tricks in the comments below!