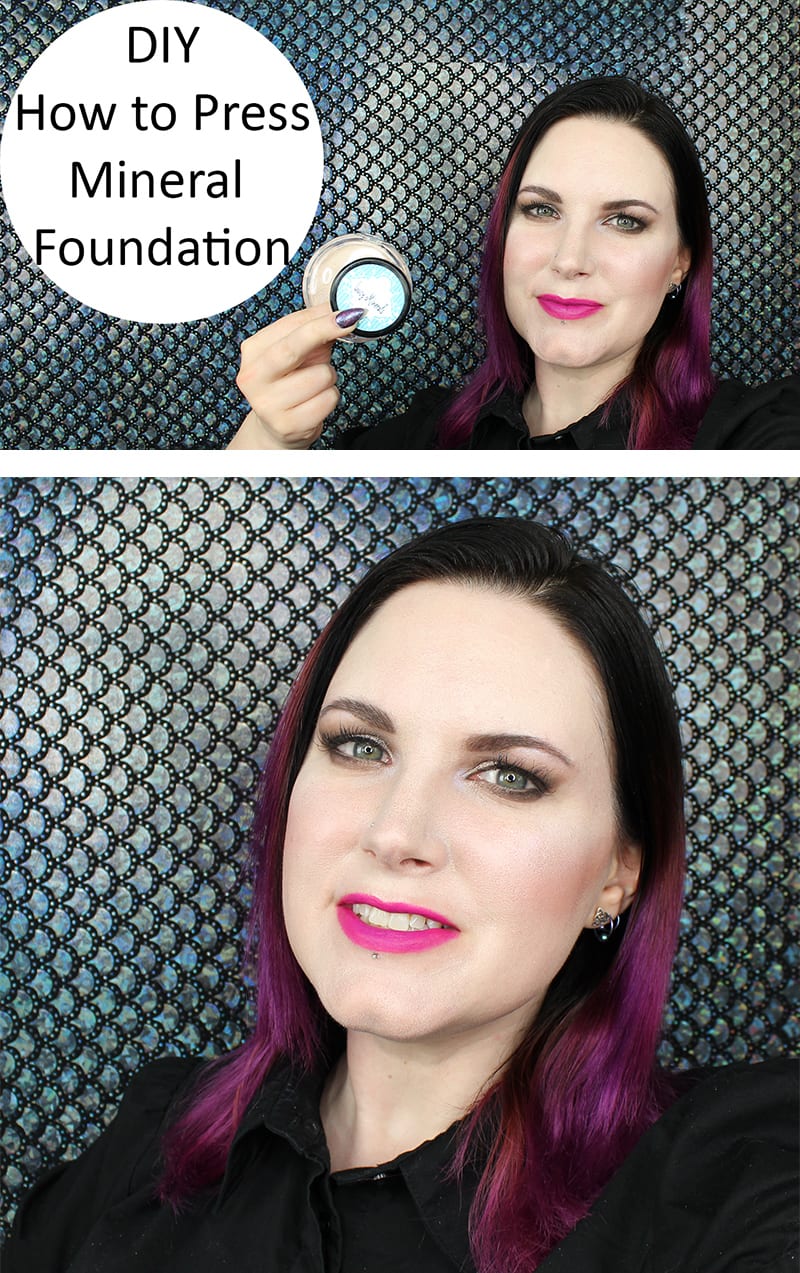 Today I'm bringing you my DIY How to Press Mineral Foundation video. This is a highly requested video tutorial. It takes you step by step through pressing a mineral foundation and you literally can see the changes in the powder go from being little clumps to the perfect texture to press. I did a lot of research on how to press eyeshadows and mineral foundation. The two people I found to be the most insightful were my friend Mai from Portrait of Mai and Oxana124.
How to Press Mineral Foundation
Not a sponsored video. All products in the video purchased by me. UD lip pencil and lipstick are press samples. Everything else I'm wearing was purchased by me.

If you like this video give it a thumbs up and share!
Lucy Minerals Original Foundation Ingredients
zinc oxide, titanium dioxide, mica, magnesium stearate, iron oxides, allantoin, Apple Poly® polyphenols, trans-resveratrol, green coffee bean extract, magnesium ascorbyl phosphate.
Tools
All of the tools were purchased at one of 3 places – Amazon, TKB or Walgreens.
My Custom Mix
2 tsp Lucy Minerals foundation
1/8 tsp Nylon 12
1/4 tsp Satin Pearl
1/4 tsp Hilite Gold
1/4 tsp Hilite Red
1/4 tsp Hilite Blue
1/4 tsp Hilite Violet
1/8 tsp MAC Lightscapade (purchased when MAC was cruelty free)
My Recommended Mix
3 tsp foundation
1/8 tsp foundation
1/8 tsp Nylon 12
1/4 tsp Satin Pearl
1/4 tsp Hilite Red or Blue
1/4 tsp Hilite Gold or Violet
I used all the different highlight colors for fun, but you should probably use the ones that you think will be most flattering for your skintone. MAC Lightscapade is a beige base with swirls of blue, pink and white gold, and it gives a gorgeous brightening effect, which is why I ended up using them all in mine.
What I'm Wearing in the Video
EYES
Pumpkin & Poppy Eyeshadow Primer
Tarte Sultry Star Power Palette eyeshadow
Urban Decay Aura eyeshadow
Smashbox Bare eyeliner
Nyx Microbrow in Black
Glossier Boy Brow in Black
FACE
Lucy Minerals Custom Pressed Foundation in Courtney
Tarte Sultry Star Power Palette – blush
My DIY Custom Blue Highlighter
LIPS
Urban Decay 24/7 Anarchy Lip Pencil
Urban Decay Vice lipstick in Crank
On an unrelated note, this is my new official favorite lipstick combination because OMG the color is perfect. I love it so much!
Anyway, please let me know what you think of this DIY how to press mineral foundation tutorial. I really think it will work for just about any loose powder or mineral foundation you want to try.
More to See