I made a video to show you how to DIY your foundation with Cover FX Custom Cover Drops. CCD is really a game changer when it comes to foundation because you can take any skincare product or foundation that you own and customize it to be a better match for you. You can use CCD with oils, serums, moisturizers, primers, no matter if they're oil-based, water-based or silicone-based. You can control the amount of coverage you get by using 1 drop for sheer, 2 drops for medium coverage, 3 drops for full coverage and 4 drops for total coverage. Each drop is super pigmented! Use the code DROPLOVE to receive 50% off of a face primer of your choice with the purchase of Custom Cover Drops. This coupon code expires March 31, 2015.
How to DIY Your Foundation with Cover FX Custom Cover Drops
Where to Buy
Cover FX

If you like this video please give it a thumbs up, comment and subscribe!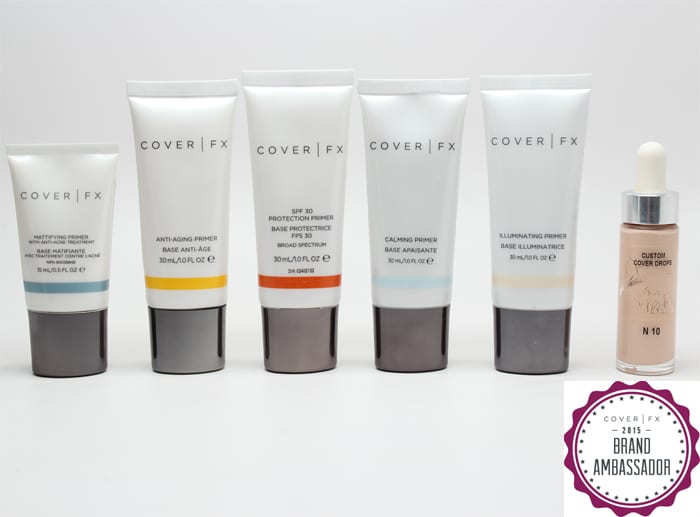 Cover FX offers many different types of primers. Shown above, left to right – Mattifying, Anti-Aging, SPF 30, Calming and Illuminating. All are great to combine with the Custom Cover Drops.
I'm still recovering from my PRK surgery. This means that I'm light sensitive so while filming this video if I look squinty it's because the light was hurting my eyes. I also avoided putting foundation on my eyes (and carefully put it under my eyes), but for the most part I can't touch my eyes right now. It's very uncomfortable. The close face shots below have not been retouched in any way. I did this so that you can see how well Custom Cover Drops works with the various products that I tried out. You can see my skin with all its imperfections, plus what the foundation hides or evens out.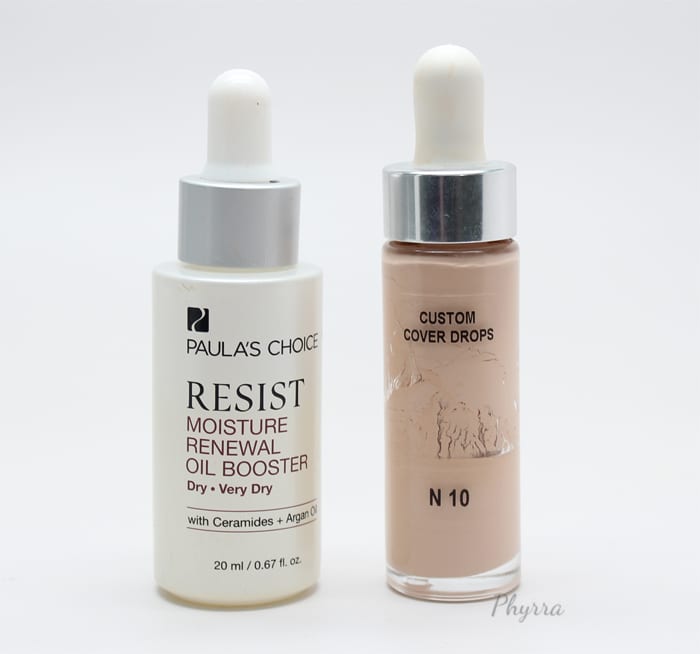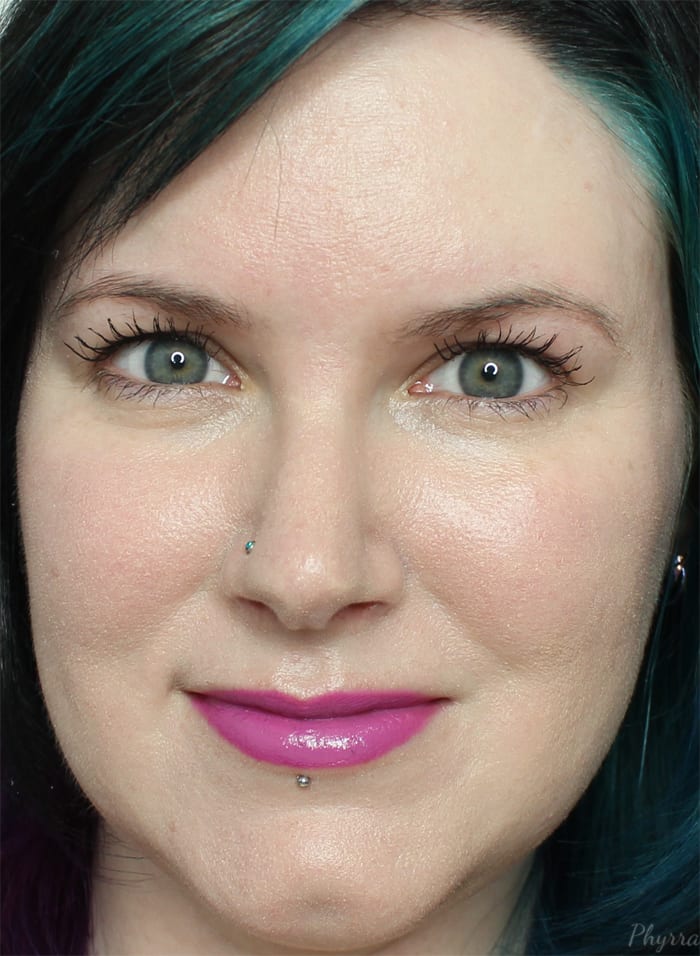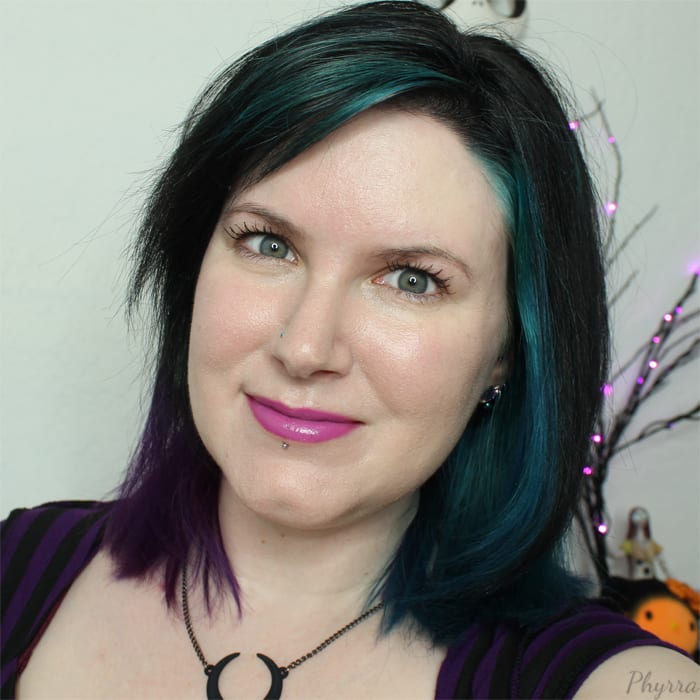 My first combination shows how nicely Custom Cover Drops plays with an oil like Paula's Choice Moisture Renewal Oil Booster. I really love this combo because it feels like I'm wearing nothing at all. This is my second favorite combination.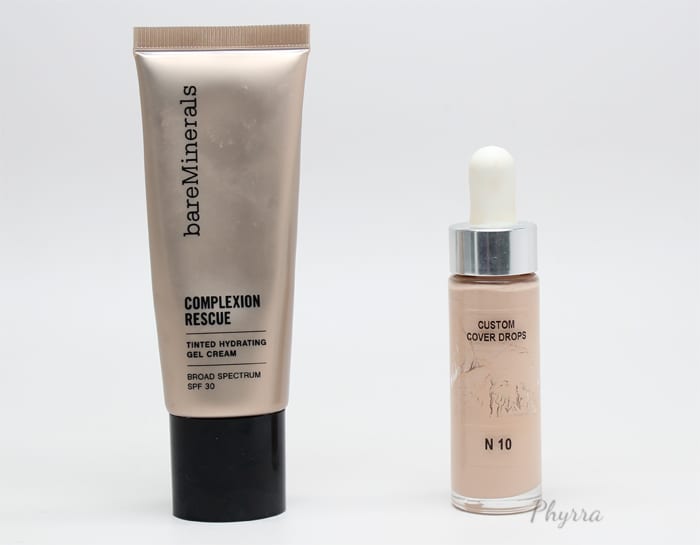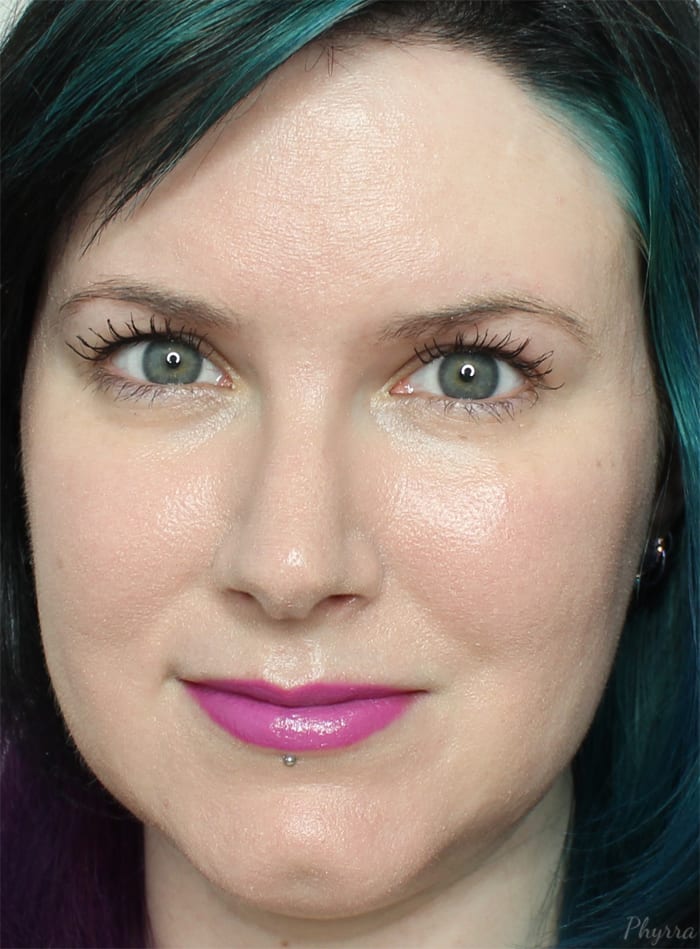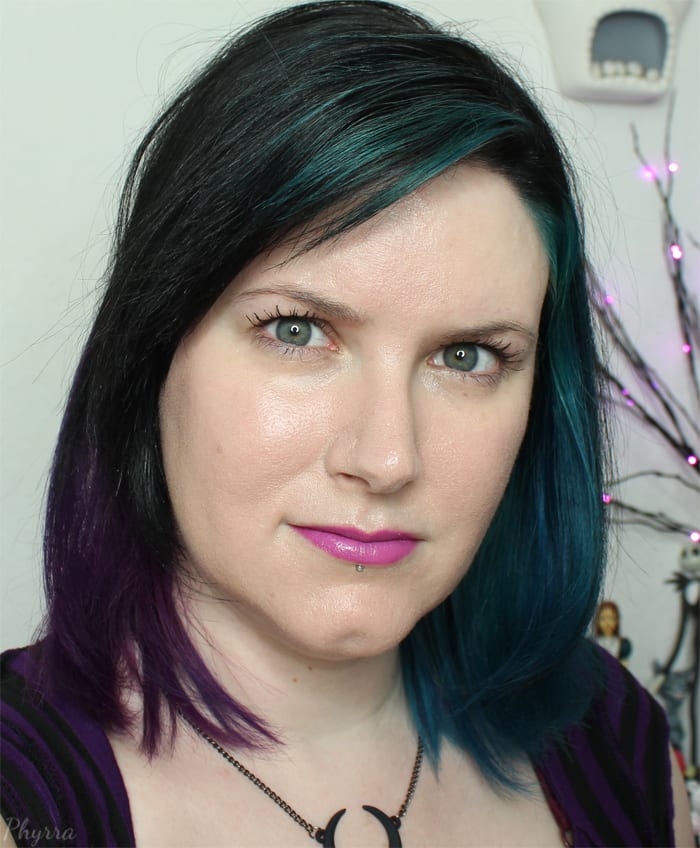 This shows how Custom Cover Drops can customize a foundation that's slightly too dark to make it a better match for my skintone. It also gives me more coverage to help hide the flaws in my skin.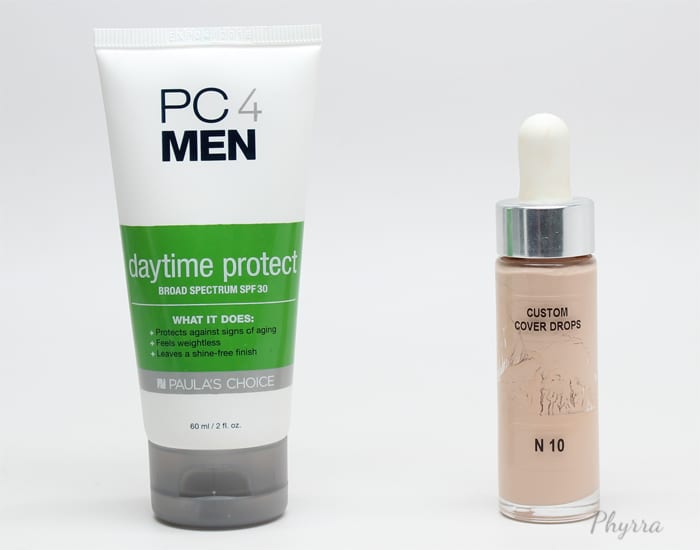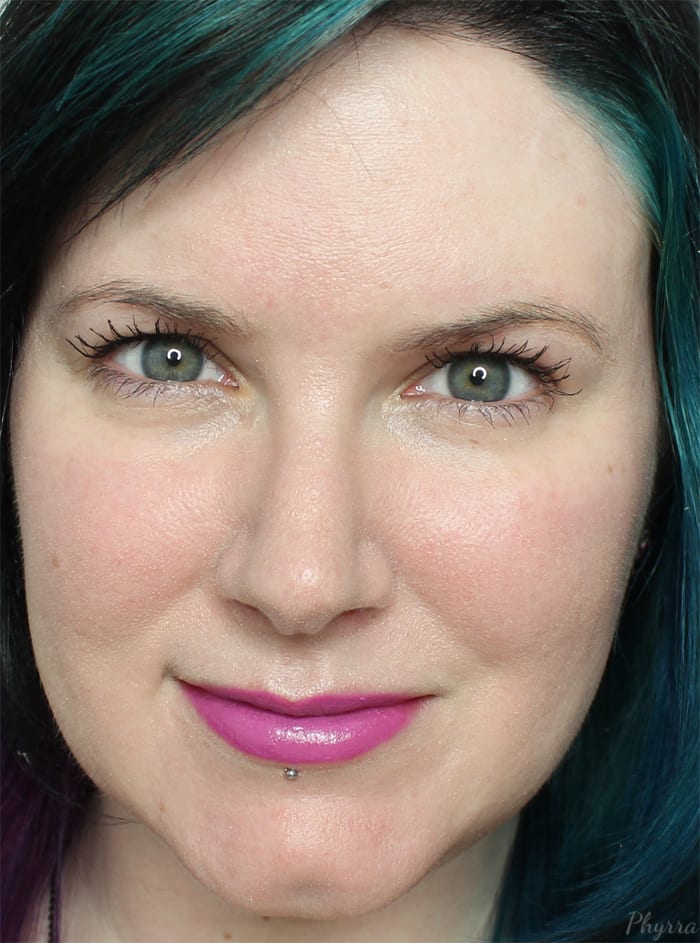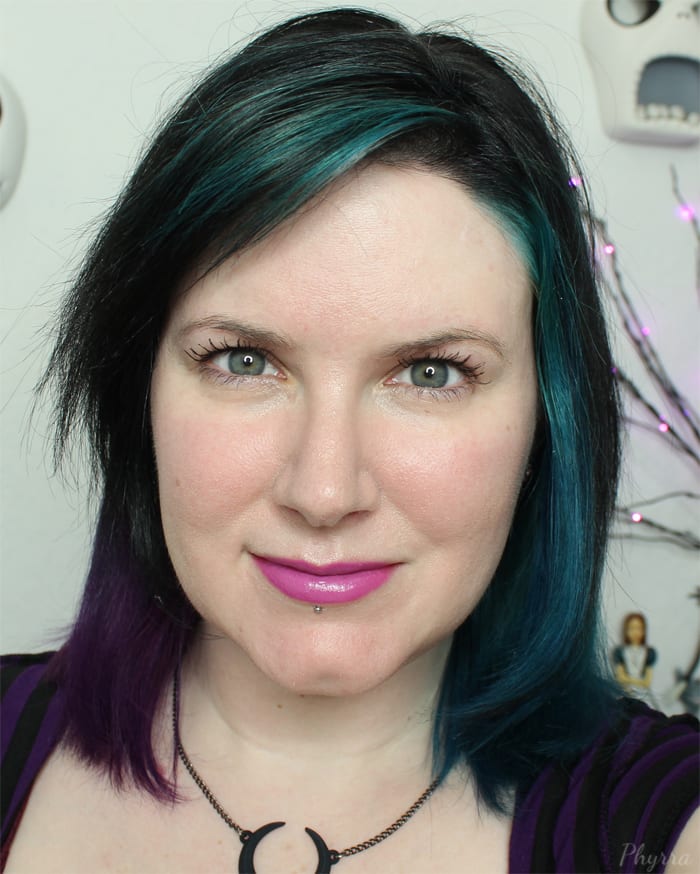 Of all the products I've mixed Custom Cover Drops with, this has given me the most matte finish. It's very comfortable to wear. It works well with Paula's Choice SPF products.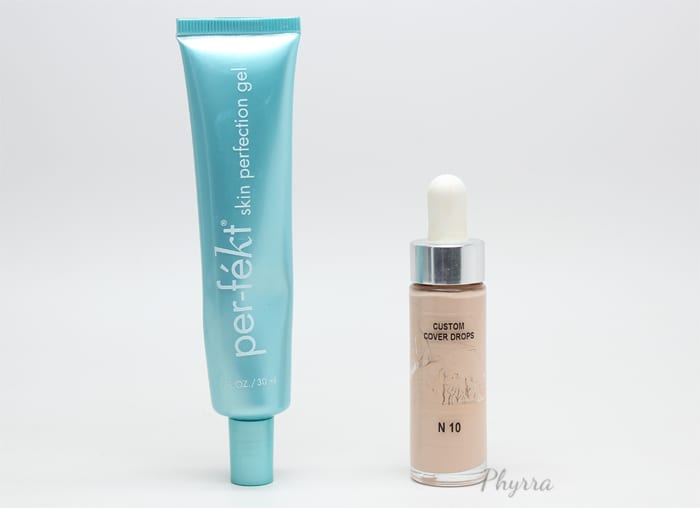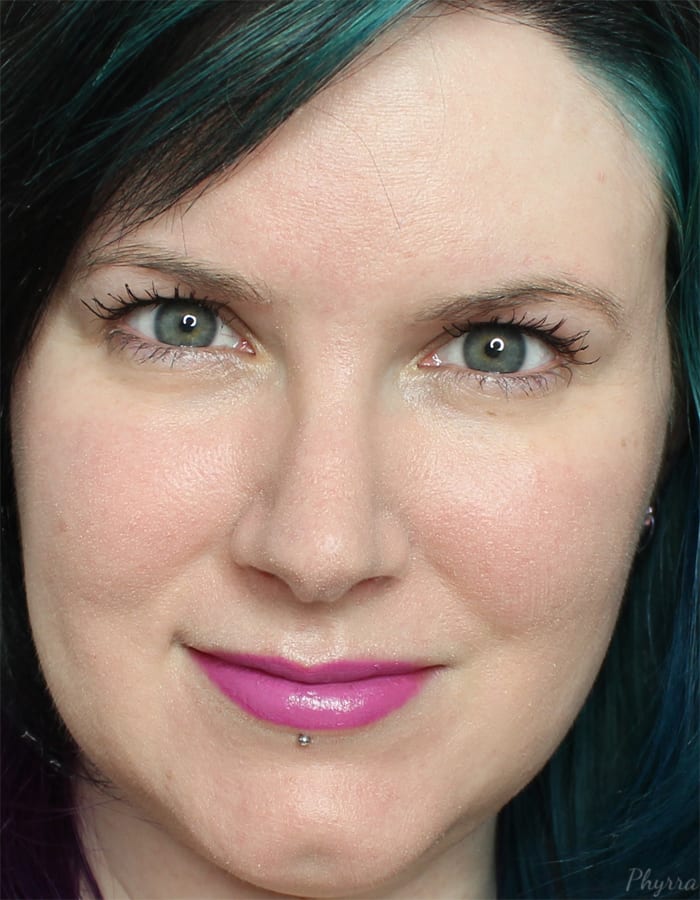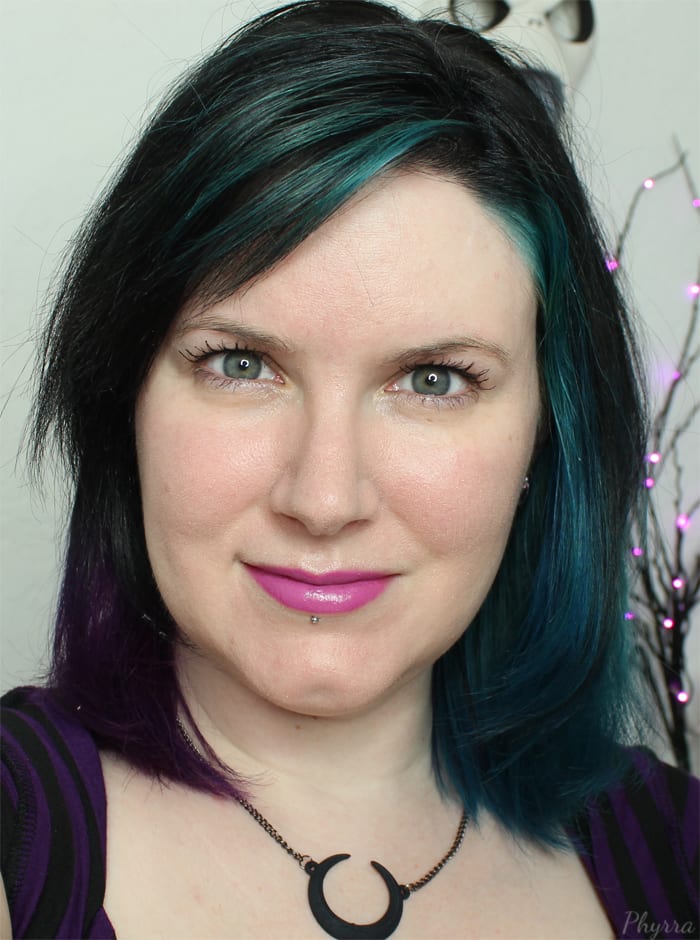 This is Perfekt Skin Perfecting Gel in Luminous combined with Custom Cover Drops in N10. This combination does a nice job of smoothing out my skin.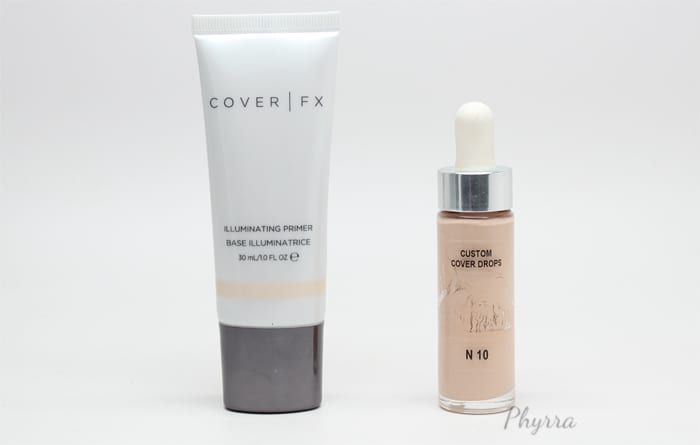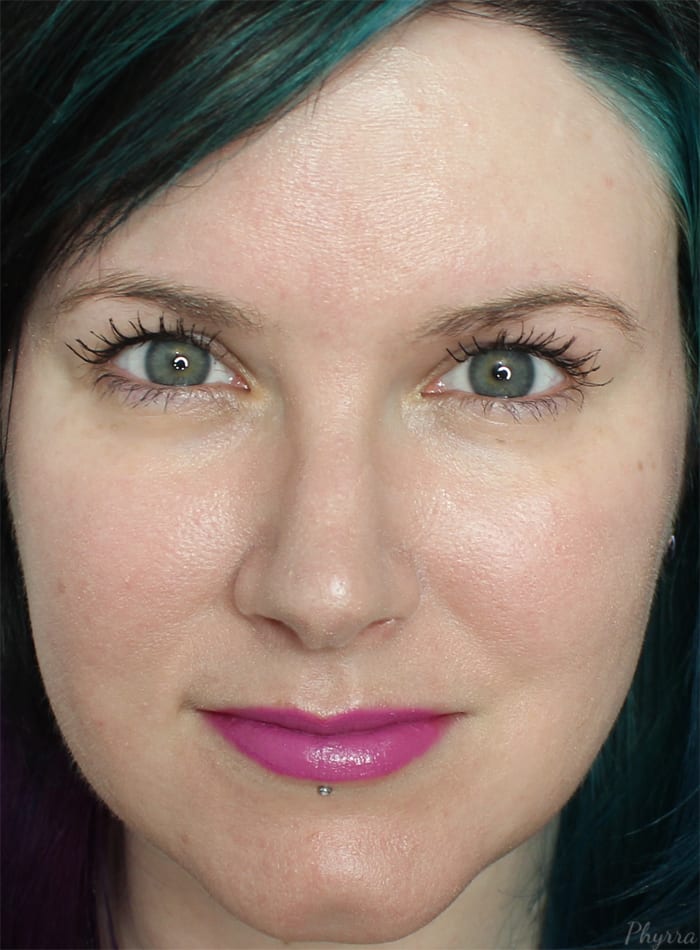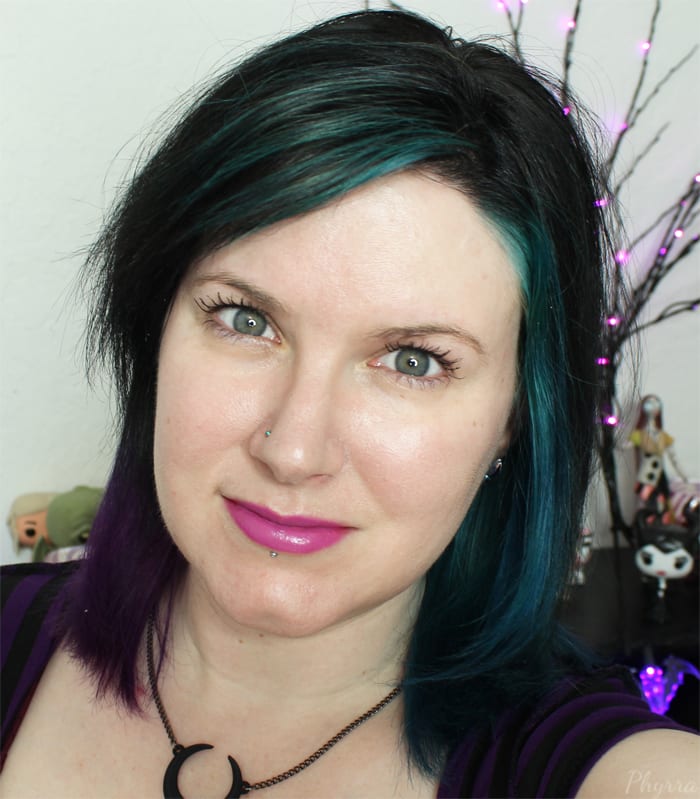 This is the Illuminating Primer mixed with the Custom Cover Drops. I like the glow it gives my skin.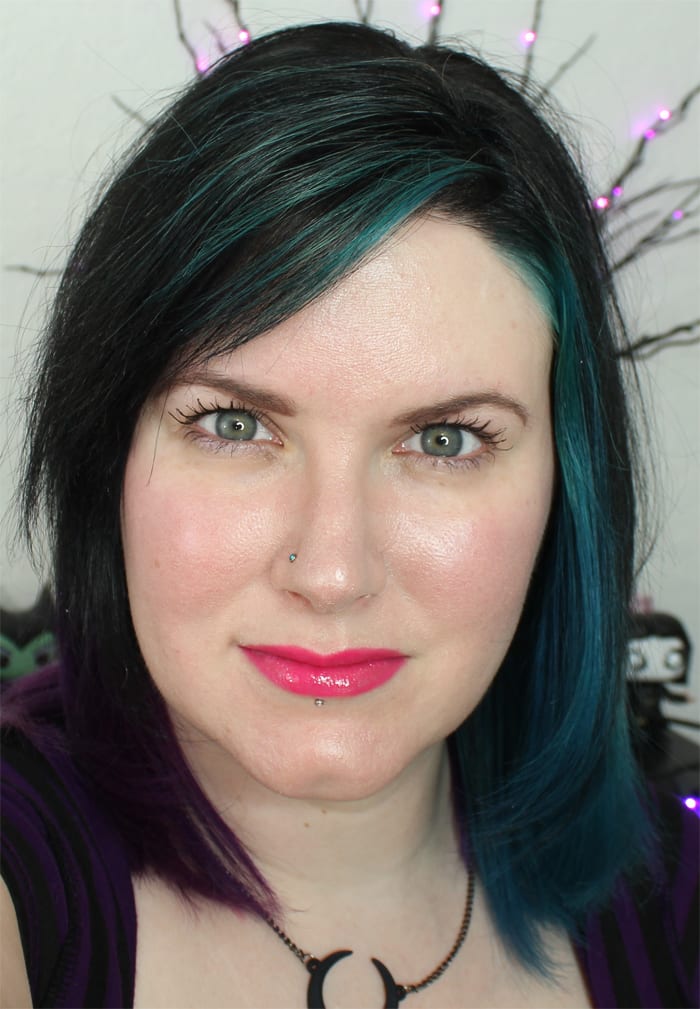 This is the Illuminating primer and Custom Cover Drops. I also put on a bit of cream blush and a different lipstick.
I tend to like using Custom Cover Drops sheerly, so only 1 or 2 drops, but if you need more coverage you can certainly get it. My all time favorite combination with CCD is with the Illuminating Primer. However, the Paula's Choice Moisture Renewal Oil Booster is a close second, followed by the PC4 Men SPF 30.
Don't be afraid to experiment! Definitely try the Cover FX Custom Cover Drops with any of your skincare products or foundations to find your favorite combination.
Which combination is your favorite?