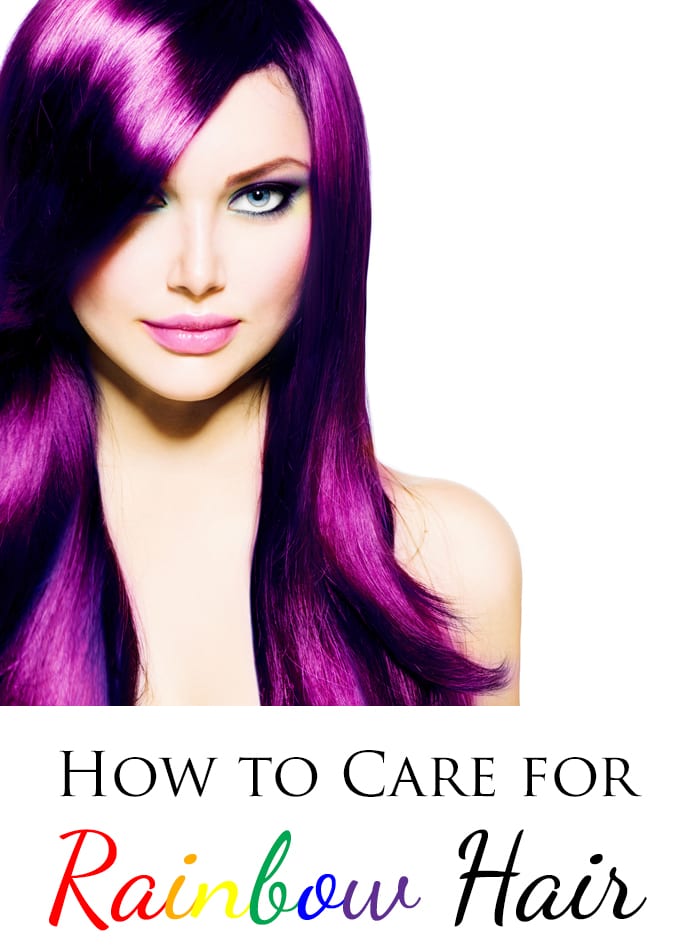 TGIF! Today I've got a video on how to care for rainbow hair, sharing my current hair care routine and products with you. For reference, my hair is straight, fine and borders on thin. It gets professionally lightened and then colored with Pravana Vivids. I see my awesome stylist Christian at iStyleXG, which is a Paul Mitchell salon.
PR + purchased by me.
How to Care for Rainbow Hair

If you like this video please thumbs up and share it!
Shampoo
Conditioner
Cocoa Pink Argan Therapy Creme
Marc Anthony Oil of Morocco
Marc Anthony Coconut & Shea Butter
Deep Conditioning Treatment
Before I Blow Dry
Hubaloo Towel (press sample)- to blot off excess water or to put up into a wrap, made of bamboo
Paul Mitchell Forever Blonde Dramatic Repair
Paul Mitchell Lemon Sage Thickening Spray
Heat Protectant
DermOrganic Spray Therapy
Joico Ironclad Thermal Protectant
Air Dry
Living Proof Perfect Hair Day (press sample)
Styling
Batiste XXL Plumping Powder
Marc Anthony Oil of Morocco Volumizing Hair Spray
Paul Mitchell Hold Me Tight
Between using Pravana color, the hair products listed above, and with the way I wash my hair, I'm able to prolong my color and have it look good at 6 weeks out. With the way I get my color placement done (i.e. the dark on top to hide most of the roots), this also lets me go longer in between coloring sessions.
I feel I should note that while I do buy sulfate-free shampoos, I don't necessarily buy products that specifically say 'for color treated hair.' Instead, I repurchase products that I love that work for my hair, like the Cocoa Pink products and oVertone. They add moisture back to my hair and make my hair happy.
Yesterday was a pretty awful day for me. Murphy's Law applied, so just about anything that could go wrong, went wrong. My rosacea flared again so I had a bad skin day. I tried shooting a tutorial and my makeup went awry multiple times. I ended up giving up on applying makeup and put on a taupe shadow. My eyeshadow, blush and lipstick clashed. I tried to do a hair tutorial, but failed dramatically at that. The only thing that went right was my workout at the gym. Ug. I'm so glad this week is over.
Oh! I got a new, different ring light than my old one. I used it to film this video, so let me know what you think of the lighting in it. I didn't even  use my overhead light, just the single ring light (and of course my purple tree and bats!).
Key Tips
Always use heat protectant before you blow dry or flat iron or curl. Anytime you use heat it can damage, so you want to prevent that.
Use a sulfate free shampoo and conditioner. Doesn't have to say 'made for color treated hair.' Use what works best for your hair; for me I need a moisturizing shampoo and conditioner.
Do weekly deep conditioning treatments on your hair. I prefer to use oVertone since it deposits color as well as deeply conditions.
Try not to wash every day. Unless you have oily hair, try not to wash every day, go every 2 or 3 days.
Use dry shampoo in between washing.
If you're going to be outside in the sun, put on a wide brimmed hat to protect your hair.
If you have longer hair, consider adding a leave-in spray in treatment to the ends of your hair to help it remain soft.
What are your plans for the weekend?