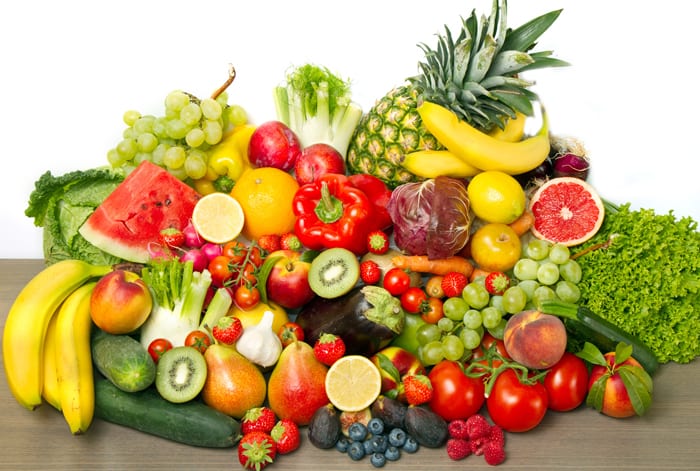 My long time friend and cruelty free bff Jen from My Beauty Bunny wrote today's post on how to boost your energy with food. She's mentioned some of my long time favorites! I eat walnuts at least once a day, as they're usually my snack before going to the gym. I haven't yet managed to work goji berries, chia seeds or quinoa into my routine. Fresh fruit and leafy greens are on the menu daily.
How to Boost Your Energy with Food
If you are dealing with fatigue, then you can get the energy boost you need to get through your day by making a few changes in your diet. There are a number of foods that can help boost your energy. Below is a list of vegan foods that help fight fatigue:
Chia Seeds
Chia seeds are a great source of fiber. Fiber helps keep you full longer by slowing down the absorption of sugar. This helps fight fatigue. It also helps eliminate waste from the body. If waste is accumulating inside of your body, then you are likely to suffer from fatigue. You can add chia seeds to your oatmeal or salad.
Walnuts
Walnuts are one of the best plant-based sources of protein, so they are a great choice if you are looking for an energy-boosting snack. They are also a great source of omega 3 fatty acids. Omega 3 fatty acids help promote healthy brain function. They can also promote heart health. Additionally, omega 3 fatty acids have been shown to reduce inflammation.
Goji Berries
Goji berries are another excellent source of fiber. They are also an excellent source of protein, which is another nutrient you need for energy. Additionally, goji berries are a great source of antioxidants. Antioxidants help fight free radicals. There has been evidence to suggest that the accumulating of free radicals can lead to fatigue. You can use goji berries in trail mix. You can also add it to your smoothie.
Leafy Green Vegetables
Leafy green vegetables are very high in energy-boosting nutrient. They have magnesium and folate. Many people are magnesium-deficient and do not even know it. Fatigue is one of the signs of a magnesium deficiency. Magnesium helps convert sugar into energy. Folate helps your body create red blood cells. Your red blood cells help carry oxygen through your body.
Fresh Fruit
Fresh fruit provides you with natural sugar. It is important to note that natural sugar is very different from the refined sugar found in processed foods. Natural sugar helps increase your energy and focus, but refined sugar can cause fatigue. Fresh fruit makes a great snack. You can also add it to your smoothies.
Quinoa
Quinoa is filled with amino acids. Amino acids are needed to build protein. Protein not only provides you with energy, but it also helps build muscle. That is why fitness experts recommend consuming a protein-rich food after a workout.
You can follow my friend Jen on Twitter, Instagram, Pinterest and Facebook. She is a huge advocate for cruelty free beauty and I love her to pieces 🙂