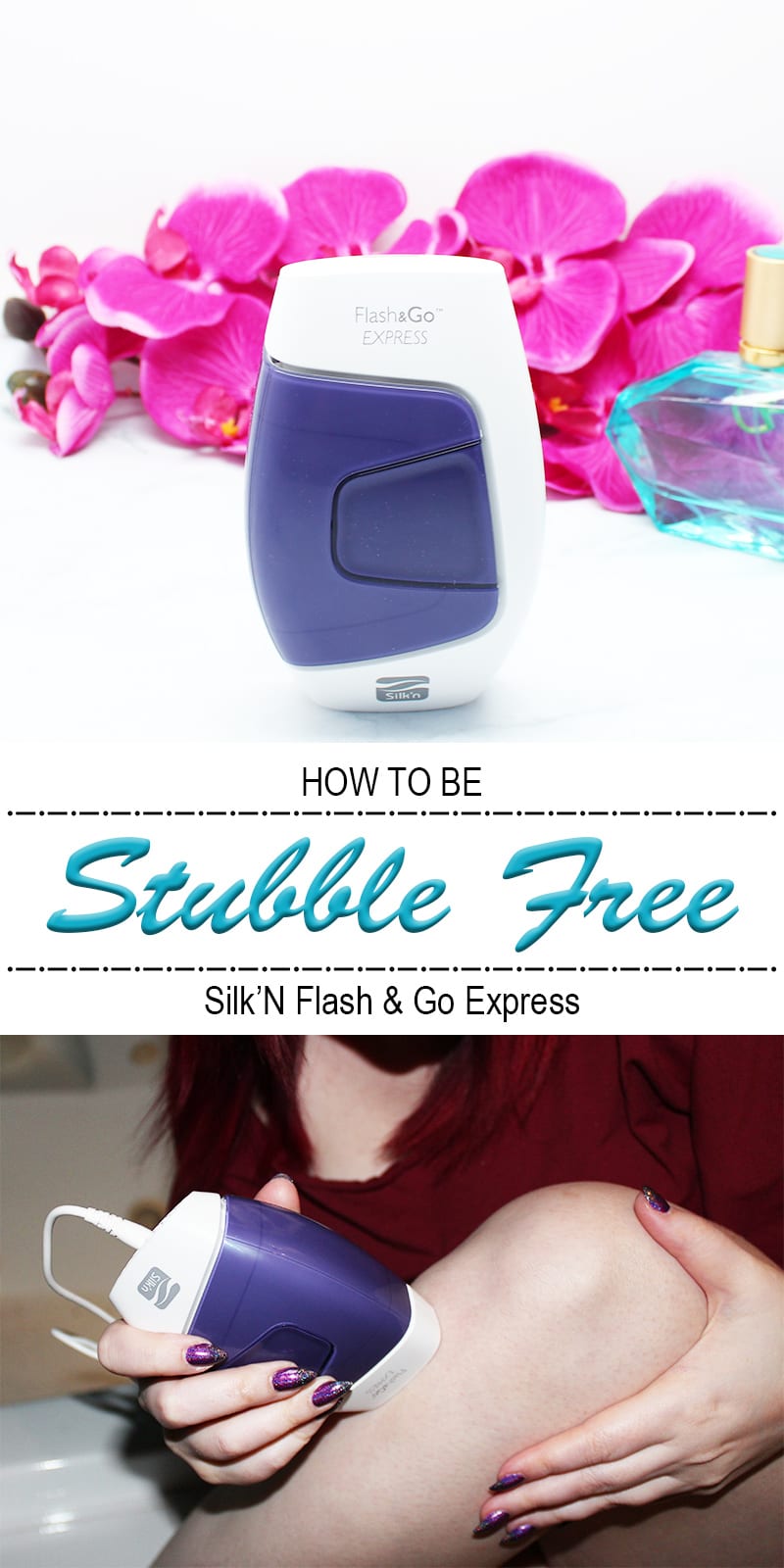 Doesn't everyone want to be stubble free? Today I'm sharing how to be stubble free with Silk'n.
This post has been sponsored by Silk'n. Thank you Silk'n!
How to Be Stubble Free
A few months ago I talked to you about how to join the #NoShaveWave by using the Silk'n Flash & Go Express (see my previous post here) to help remove unwanted hair at home. Since then, I've been using the Silk'n Flash & Go Express for a few months and I really love it.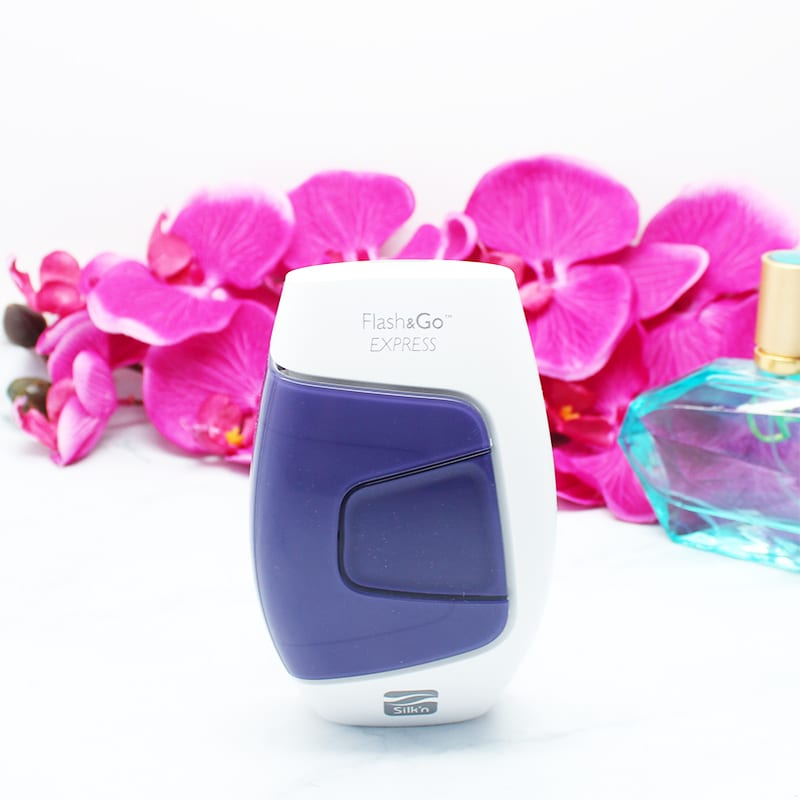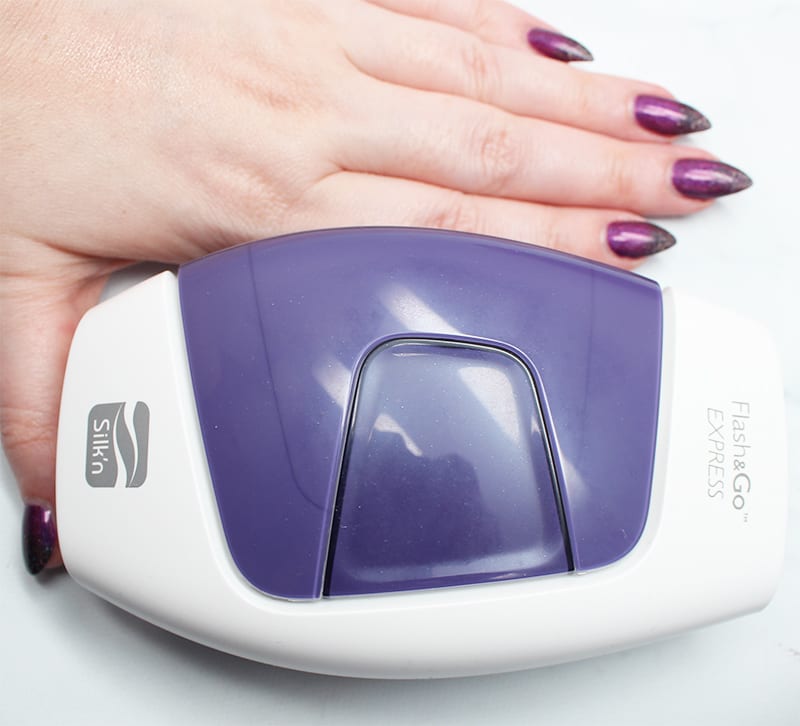 How the Silk'n Flash & Go Express Works
This chic device lets you have a luxury spa treatment in the comfort and privacy of your own home. The Silk'n Flash & Go Express works by targeting the melanin pigment in hair and it emits a pulse of energy (HPL), which the hair absorbs. This prevents future growth. So some hair won't grow back at all, and other hair will come back thinner. If you keep up with the treatments, eventually your hair will cease to grow.
I really love the exquisite purple and white design. It's very lightweight and with the large treatment area, you can get through your under arms or legs in no time. It's even easy to use on the face if you have stray hairs there that you want removed. Just make sure you press it flat against the skin, with no corner peeking up.
Before you begin, make sure you shave (don't pluck!) your hair. Then use the skin color sensor safety feature embedded in the Flash & Go Express to make sure it will work for your skintone. If the device detects that the skin color is too dark to work, it will not emit a pulse of light. People with darker skin should try the lowest setting and be aware that it will take more treatments to see results. If you have blonde, red, white or grey hair, the device may be less effective. It works best on people with lighter skin and dark hair.
It's best to wait until you're off your period to use the Flash & Go Express, as your skin may be more sensitive than usual. As someone with very sensitive skin, I always have to use devices like this on the lowest setting. I have to skip the time around my period as I'm too sensitive to use it.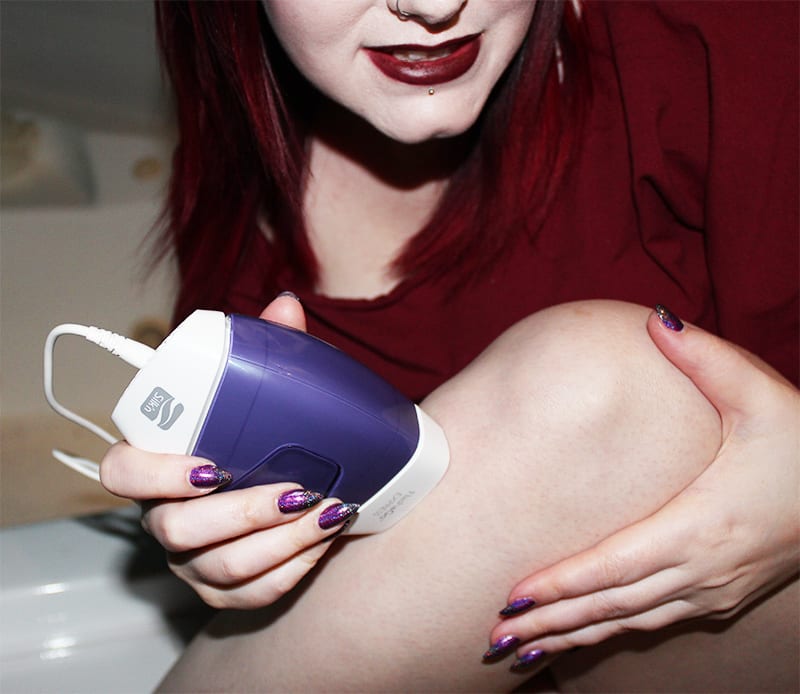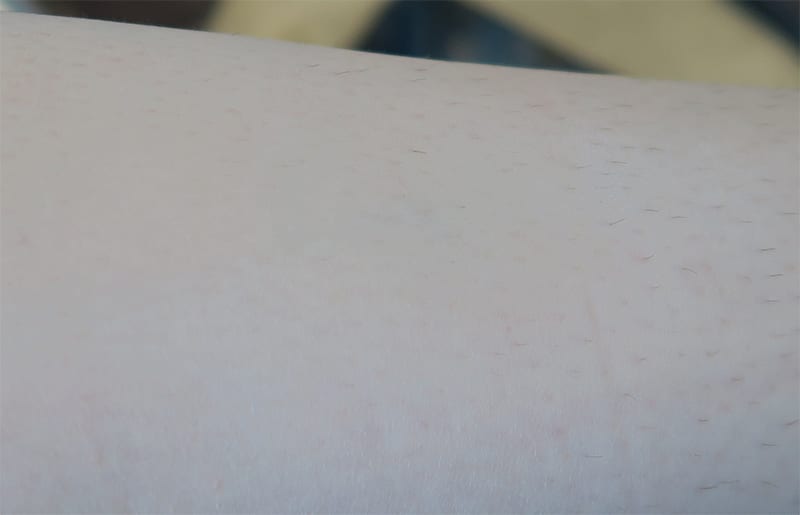 My Silk'n Flash & Go Express Results
I've been using the Flash & Go Express on some stray hair on my upper torso, my under arms, and my legs. I've seen the hair thin significantly in all places (see my leg above) and in some places completely disappear. It really is helping me to be stubble free because the hair that I have left is very thin and less grows back each time I use it. I wish I could use it on a higher setting to make it go faster! I'm a near perfect candidate for this device because I have light skin and dark hair. I just wish my skin wasn't sensitive!
I really love how easy the Flash & Go Express is to use. It's a super lightweight beautiful technology, especially compared to previous HPL devices that I've tried. It plugs in to the wall with a long cord, so I never have to worry about charging it. I can use it in my living room while watching TV or in the privacy of my bathroom.
If you want to be stubble free, learn more about the Silk'n Flash & Go Express! Join the Silk'n not shaven #NoShaveWave.
Silk'n products are sold at Ulta, Bed, Bath & Beyond, Kohl's, and select Target locations.
Do you want to quit shaving?
More to See