We've all seen the annoying ads for mascara of the girls with thick, Kim Kardashian style falsies on, claiming to give you the fattest lashes possible. We've also been disappointed when the results vary from good to non-existant, but nowhere near close to the false lash look that some of us crave. I'm not the first to complain about mascara advertising, many other people have done it. However, today I FINALLY saw mascara advertising done correctly. This is how companies should do it!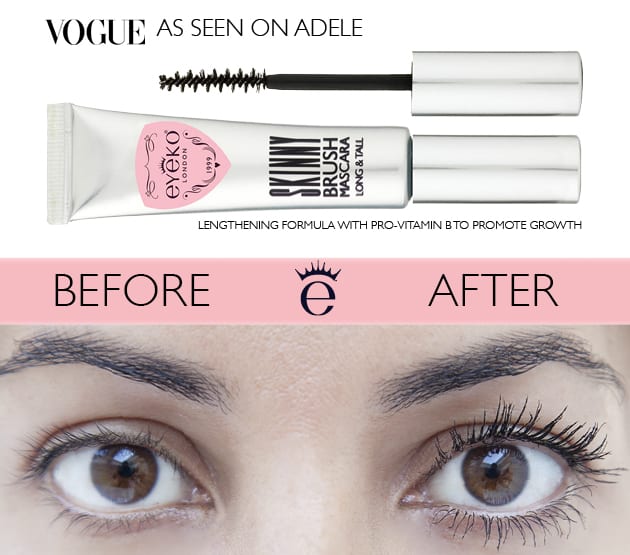 (Image credit – thanks to IshahxBeauty for sharing with me)
I've never tried this mascara, but it's on my wish list, if only for the fact that they have an honest ad! I want to see real results from real people, not fake lashes stuck on a model. I'd love to see a gorgeous model with her real lashes, too.
Do you want to see truth in advertising? Or do you prefer the fake lashes?
From quick research, it looks like Eyeko is against animal testing.