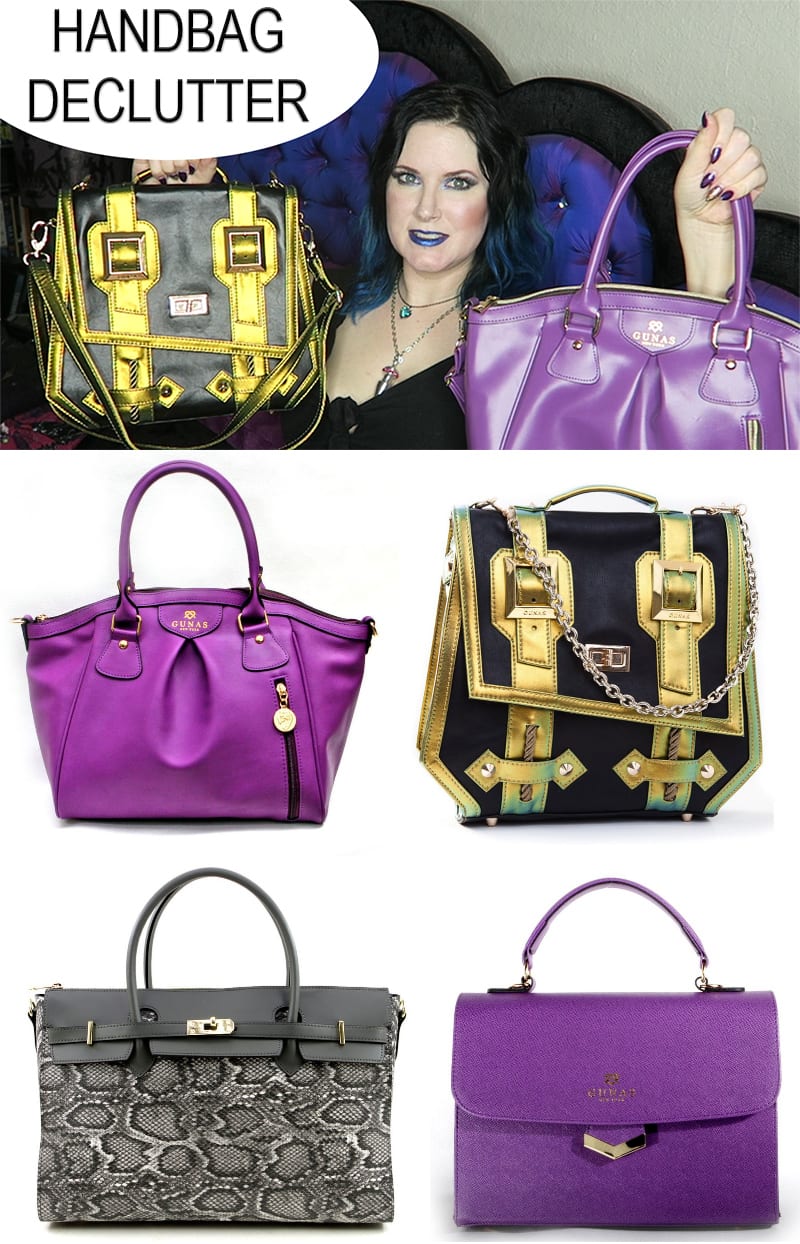 Today I'm sharing my video on how I organized and decluttered my handbag collection. I went through every single bag in my closet. In this video I tell you whether it's staying or going. By the end I have 2 large trash bags full of handbags. I donated the handbags, clutches, satchels, totes laptop bags, backpacks and purses I no longer used. I donated all of my real leather bags that I didn't use, as well as many others.  I honestly couldn't believe the number of bags I pulled out of my closet. There were so many handbags I never touched.
Update January 2018 – I do not recommend Gunas! Click Here to find out why here!
I received a blogger discount on the Gunas Madison. Everything else purchased by me or gift from family.
How I Organized and Decluttered My Handbag Collection Video
Updated 🙁 How To - How I Organized & Decluttered My Handbag Collection | Purse Purge


If you like this video give it a thumbs up and share!

I'm absolutely keeping my Gunas Madison and Rockstar, but I'm sure that's not a surprise to anyone! I love these vegan leather bags and think they're gorgeous. You can check out my Rockstar handbag review here.

Let me know if you're surprised by what I kept and what I donated!

More to See
Last Updated on