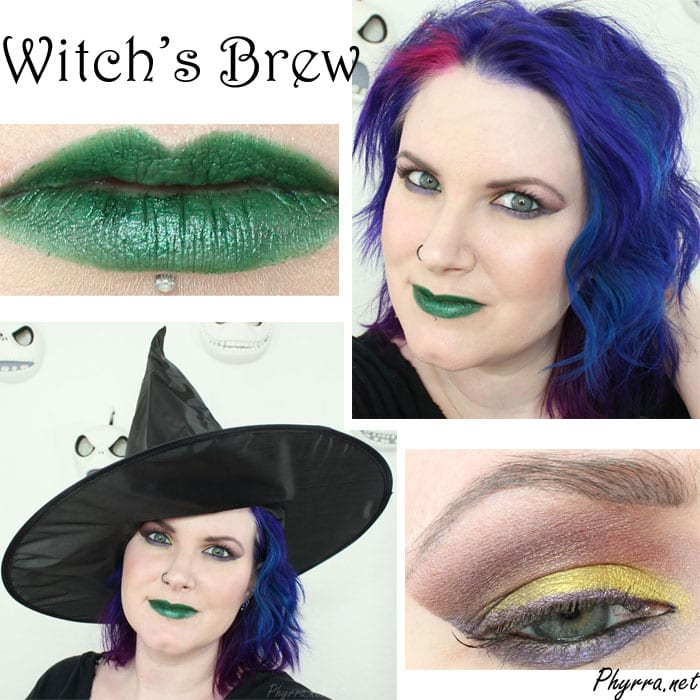 Today I've got an easy Halloween Witch's Brew Tutorial to share with you. I created this tutorial on behalf of Humane Society International. I wanted to show you that you can be scary (or sweet) with cruelty free cosmetics! Check out the Be Cruelty Free campaign to end animal testing for cosmetics globally at HSI.org. I used Makeup Geek, Saucebox Cosmetics, Cover FX and Colour Pop for this look.
Halloween Witch's Brew Tutorial

If you like this video please give it a thumbs up and subscribe!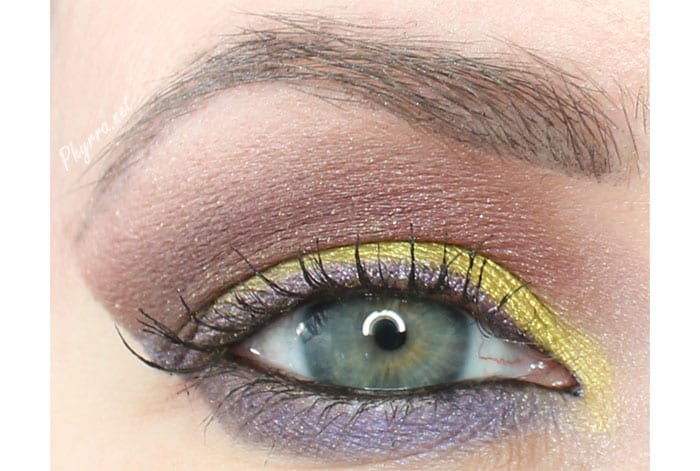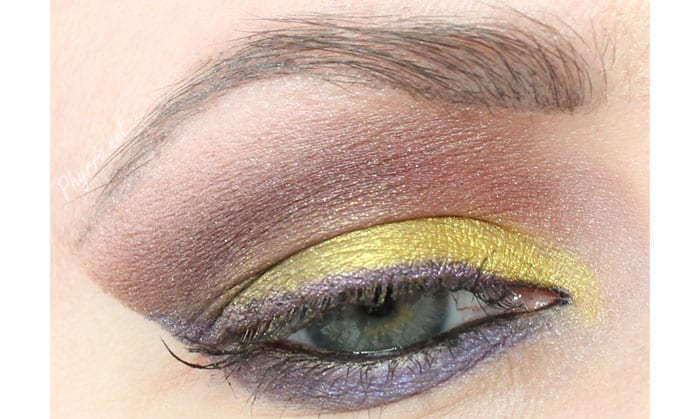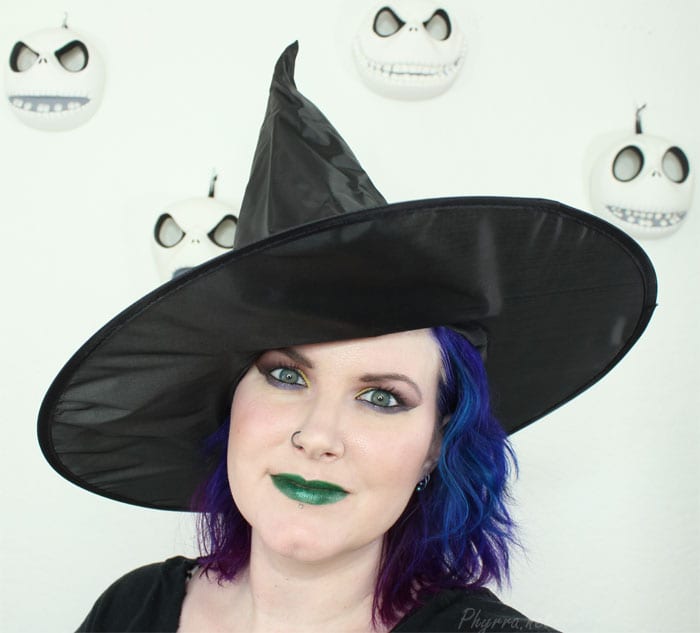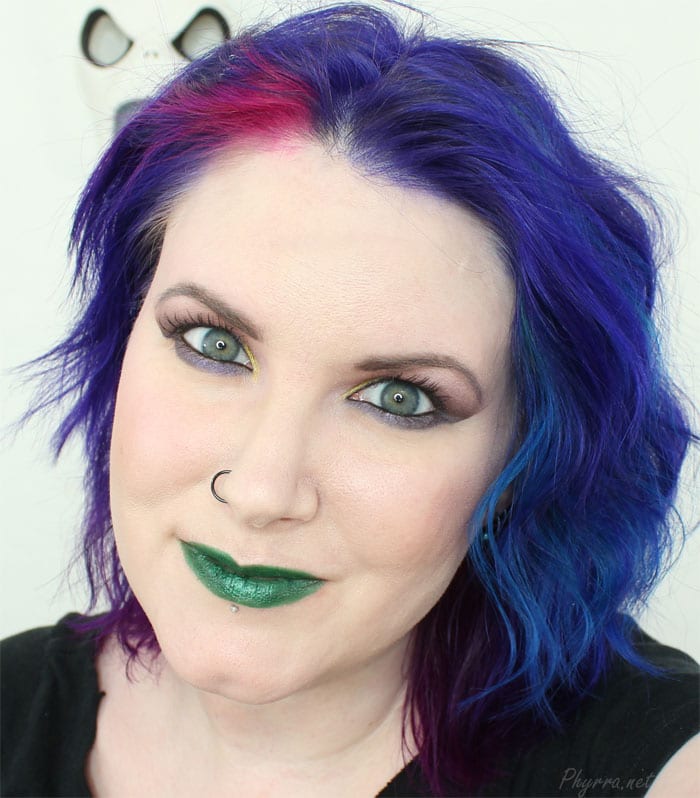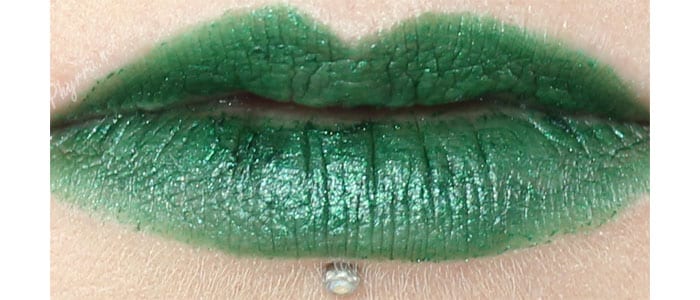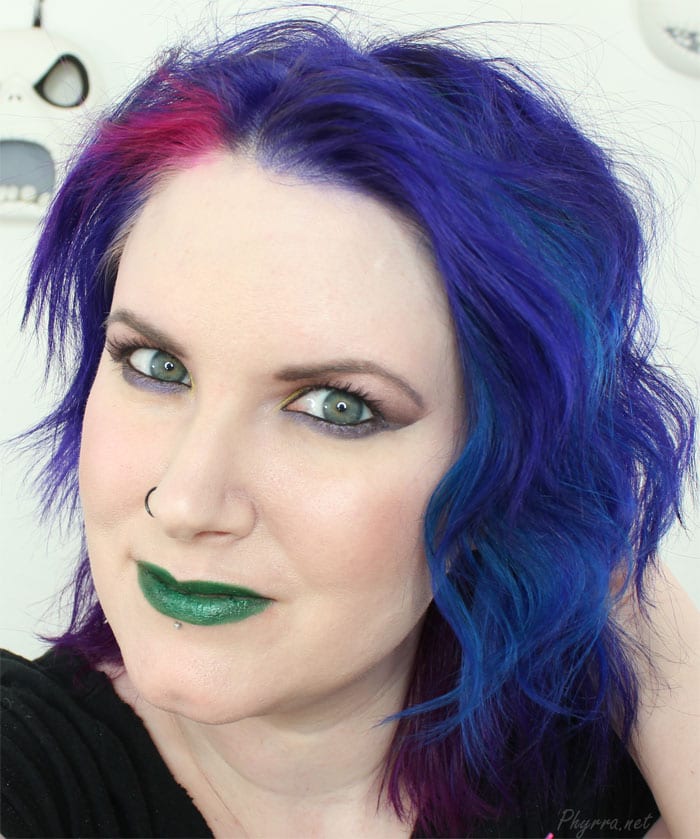 Eyes
Ofra Cosmetics Eye Gel Primer
Makeup Geek Vanilla Bean – base shade
Makeup Geek Pixie Dust – lid
Saucebox Burgundy (Forbidden Fruits Palette) – crease
Makeup Geek Duchess – lower lid
Makeup Geek Pop Culture – on top of Duchess
Makeup Geek Drama Queen – outer crease and outer lid
Saucebox Magic – highlight at the inner corners and under the brows
Anastasia Beverly Hills Granite Pencil – brows
Beauty Bar Baby Metallic Purple – upper lash line
NARS Eye Paint in Black Valley – waterline
Urban Decay Perversion Mascara
Face
Ardency Inn Americana Ultra Lightweight Skin Perfecting Primer
Cover FX Pressed Mineral Foundation in N10
Cate McNabb Naked Peach – blush
Saucebox Magic – highlight
Lips
Colour Pop lip pencil in Bunny
Colour Pop Lippie Stix in Bunny
I'm sorry I haven't really done looks for Halloween so far this year. I have 1 planned, but I've been really down with all the stuff with my grandma. It's hard for me to get in the spirit.
I tried a new indie brand, Beauty Bar Baby. I was disappointed with their metallic purple gel eyeliner. I thought it would be a deeper shade but it was actually much lighter. The texture was nice and the product did ship fast.
I also tried another new brand, Cate McNabb. I really liked the Naked Peach blush.
Of course Makeup Geek Pixie Dust  is awesome! It really makes me think of potions that a witch would brew up… all green and bubbly.
Now on to the Colour Pop. You already know I love the Colour Pop lip pencils and Lippie Stix if you caught my video swatchathon. The new green shade Bunny is awesome. I can't believe how good it looks when worn! I really feel like the lips steal the show.
So… about the hair. Now that I realized my hair is long enough to curl and I didn't own a curling iron, I ended up buying the Bed Head Deep Waver from Amazon. I used a heat protectant all over and then worked through all the layers of my hair. I only burned myself twice, which wasn't bad since I had never used a device like this before. I'm impressed with how well this waves my stick straight hair. I woke up with my hair still wavy. Usually curls don't stick in my hair, and certainly not overnight! I think I'm in love with having my hair wavy.
What do you think of my Halloween Witch's Brew Tutorial? Would you wear Bunny on your lips? Do you like the wavy hair?
Last Updated on