Green Halo Eye Tutorial
Hey friends, happy Caturday! Today I'm sharing my green halo eye tutorial with you. I was feeling nostalgic for the 90s/early 2000s goth scene, so I put on one of my favorite shirts and a shiny pair of goggles to complete this look.
Some products purchased by me. Some products sent for consideration. All opinions are my own.
Green Halo Eye Look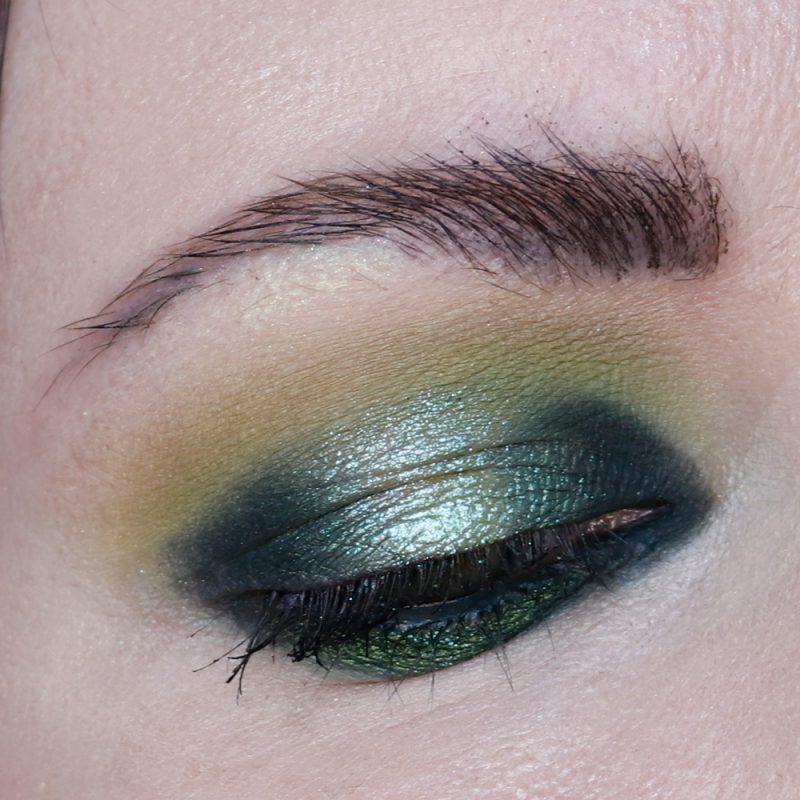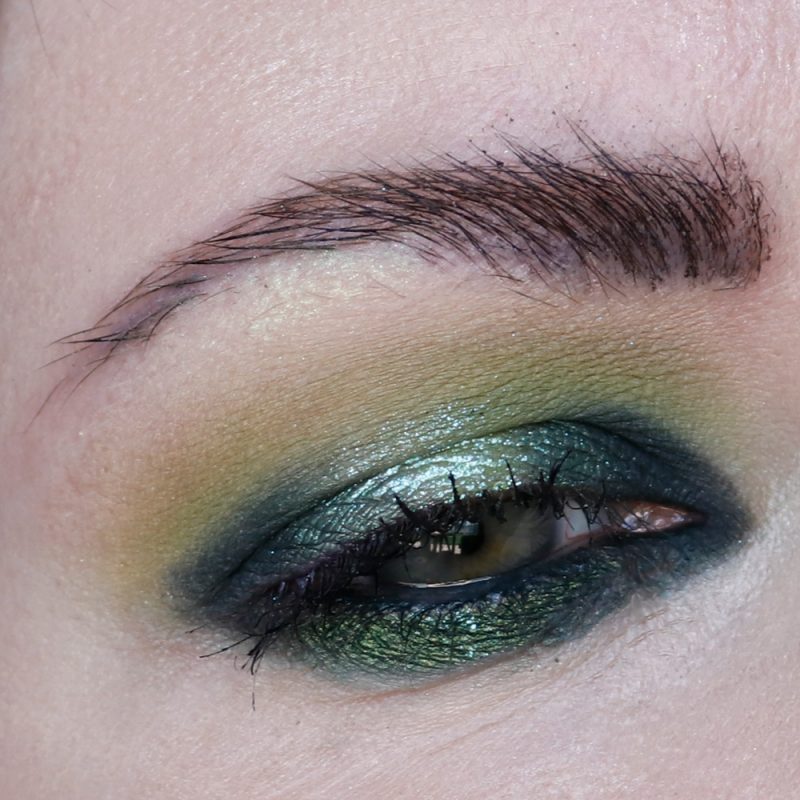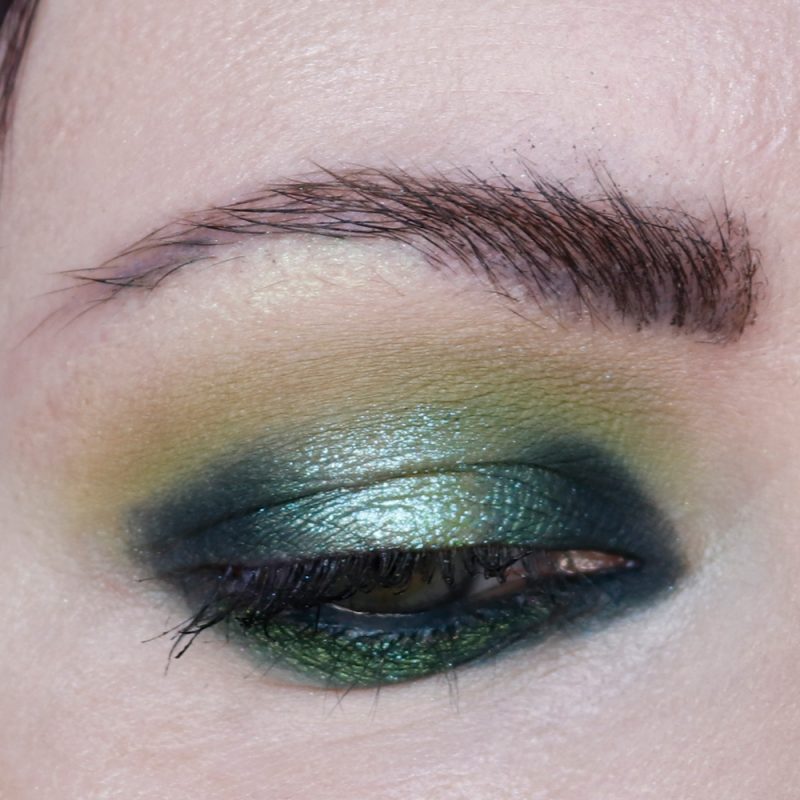 Green Halo Eye Tutorial
To Create My Face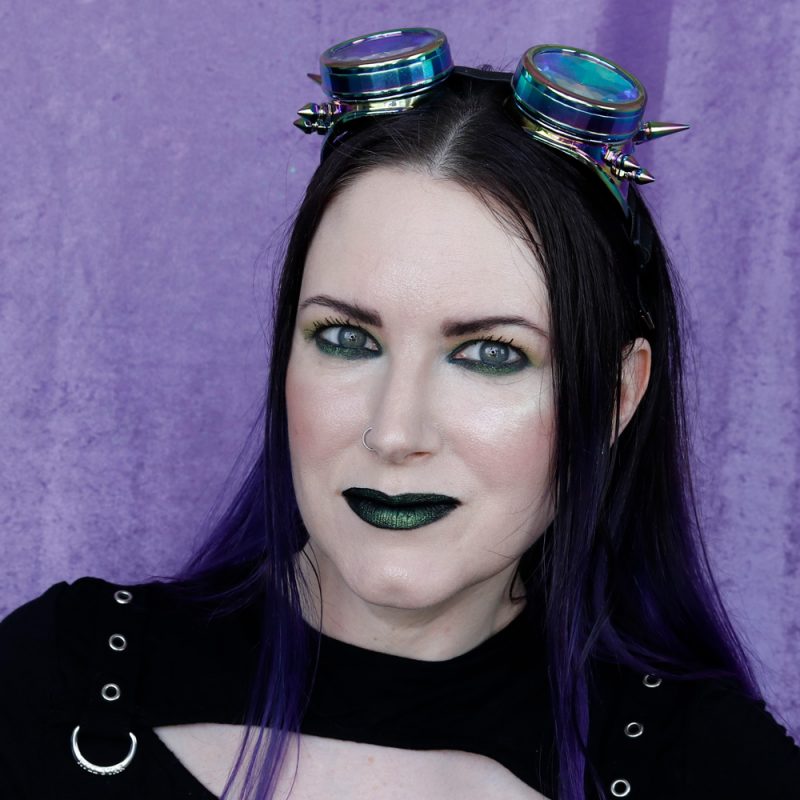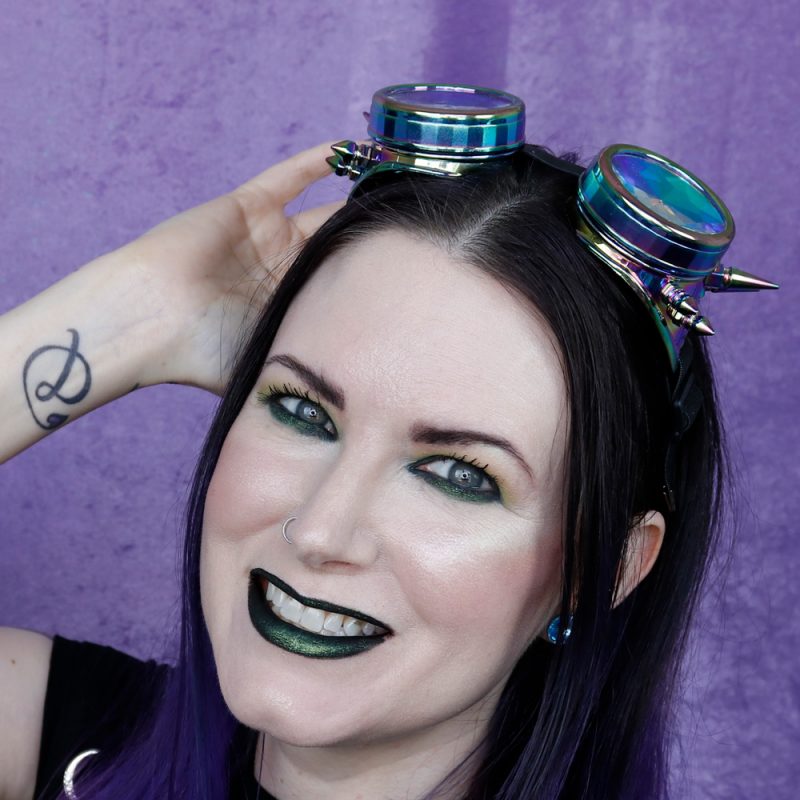 To Create My Lips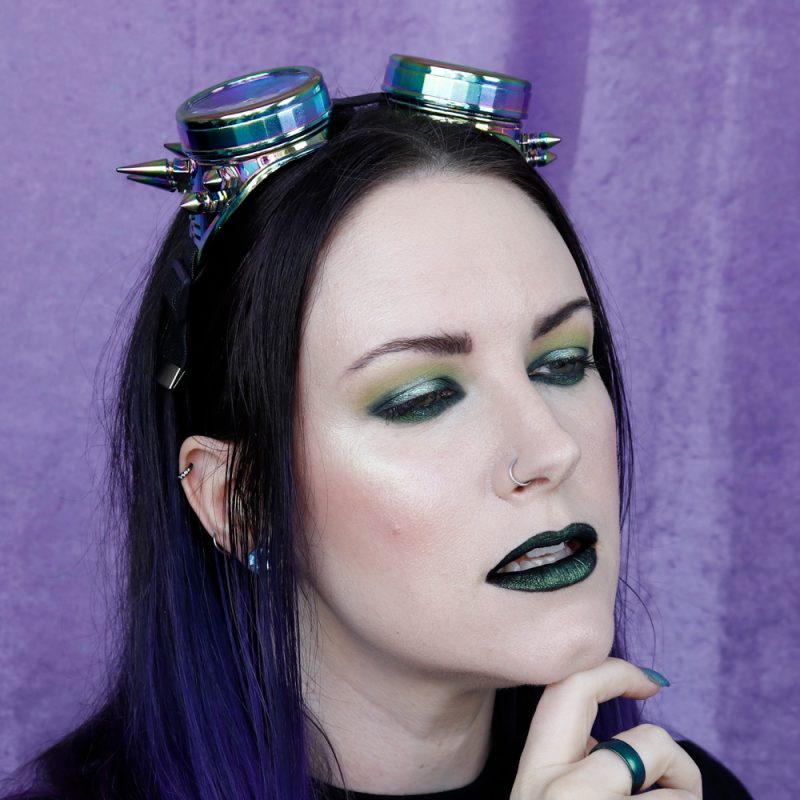 I outlined my lips in Melt Blindfold pencil.
I filled in my lips with Black Moon Sleepwalker liquid lipstick.
Using my ring finger, I patted Black Moon Slime on top of Sleepwalker.
Products Used for the Tutorial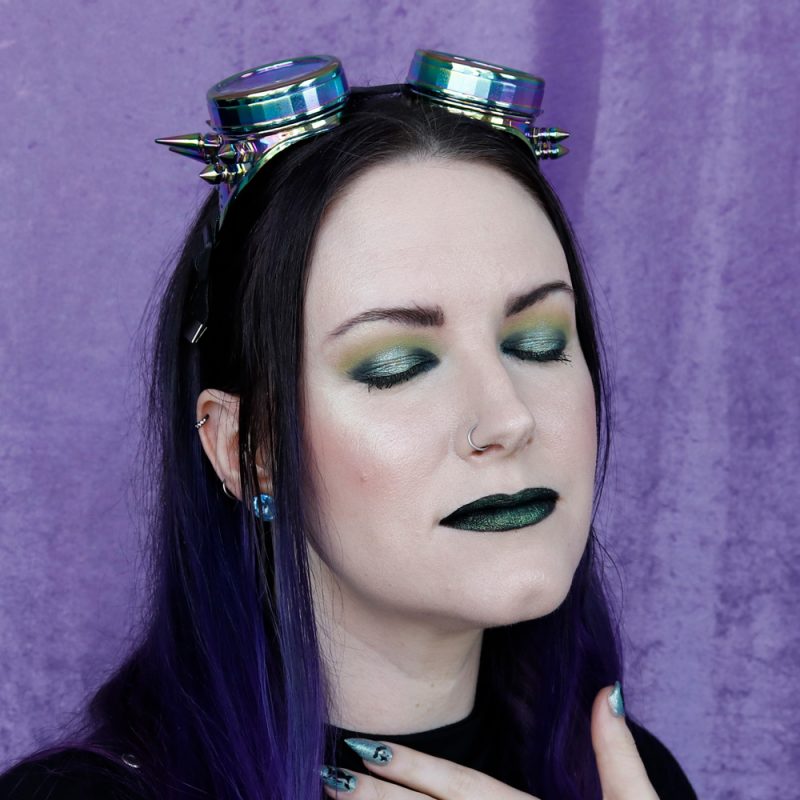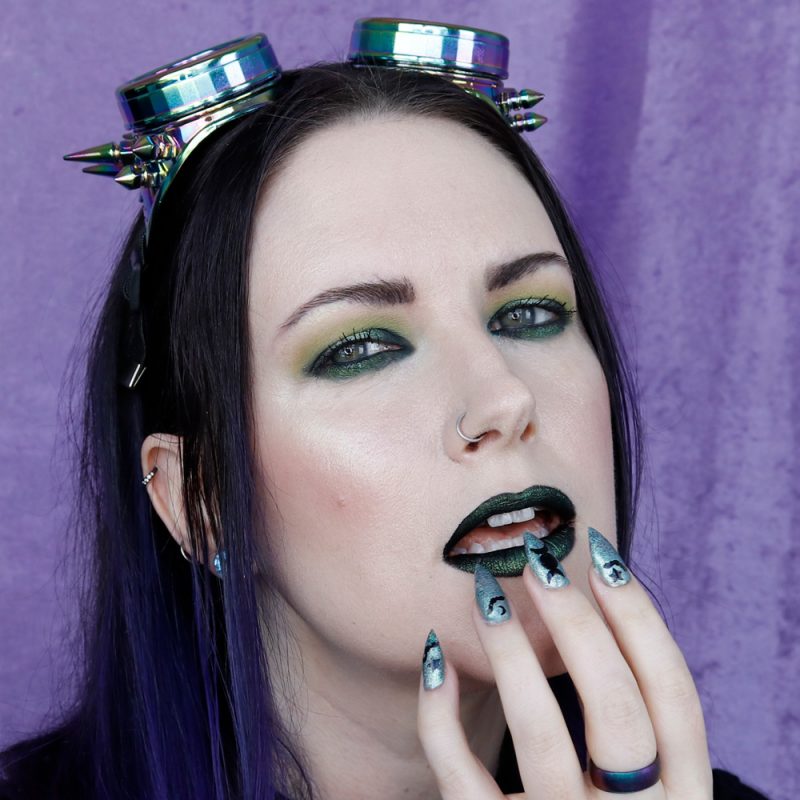 Fashion
Rainbow Kaleidoscope Goggles
Killstar Xara Keyhole Top
Enso Rings – Mermaid and Dragon
Eyes
Urban Decay Eden
Cozzette Beauty Essential Powder in C1 (indie)
Natasha Denona Lodge (Mini Gold Palette)
Melt Space Queen, Mean Green (Smoke Sessions Palette)(indie)
JD Glow Prismatic (indie)
Fyrinnae Flawless (indie)
*Makeup Geek Mint to Be (indie)
Smashbox Fishnet pencil
Melt 420 pencil (indie)
Eyeko Lash Alert mascara
Elizabeth Mott Queen of the Fill Black brow gel
Face
Milani Green Goddess primer
Thrive Causemetics CC Cream in Fair
*Urban Decay 10NN concealer
Fenty Pro Filt'r Powder in Lavender
*Milani Strobe Light Liquid in After Glow
Black Moon Glow Worm (indie)
TheBalm Balm Beach blush (indie)
Lips
Melt Blindfold pencil (indie)
Black Moon Sleepwalker liquid lipstick (indie)
Black Moon Slime liquid lipstick (indie)
Nails
Baroness X Mermaid Madness
Wytchcraft Decals
*denotes PR sample.
The new Makeup Geek soft color eyeshadow collection is awesome! It's made up of Mint to Be, Code Blue, Lavender Dreams (wish this was more purple than pink), Pretty in Pink, Cotton Candy, Bellini and Peach Smoothie. These shades are all excellent transition colors for my fair skin tone. I will try to have looks and a review up soon for all the new shades. I love the formula's blendability.
I've been experimenting with the other concealers in my collection. I'm not happy with how crepey my under eyes look with the Urban Decay concealer. I feel like it emphasized all the fine lines in my eye area to the extreme. I still prefer my Milk Makeup concealer.
The Milani Green Goddess primer is nice so far, but I don't know how well it works for longevity. It does make my foundation apply smoothly.
I'm still hooked on green makeup looks. Do you like the green halo eye tutorial? Green makeup is so much fun and I've got so many great greens to work with. What is your makeup color obsession right now? Does it ever change? I promise a purple look soon!