Glossier Lidstar
A while back I picked up the Glossier Lidstar eyeshadows in Lily and Moon. I was hoping to fall in love with these eyeshadows. Glossier says that Lidstar lights up eyes with a wash of soft, glistening color that lasts all day. Glossier Lidstar is supposed to be a long-wearing eye glow that you dab onto the lid and blend out with your fingertips. Glossier claims that the coating on each pigment allows the formula to lock onto lids for 12 hours without creasing, fading, or smudging.
Where to Buy
Glossier
Price
$18 individually, $30 for 2
Glossier Lidstar Colors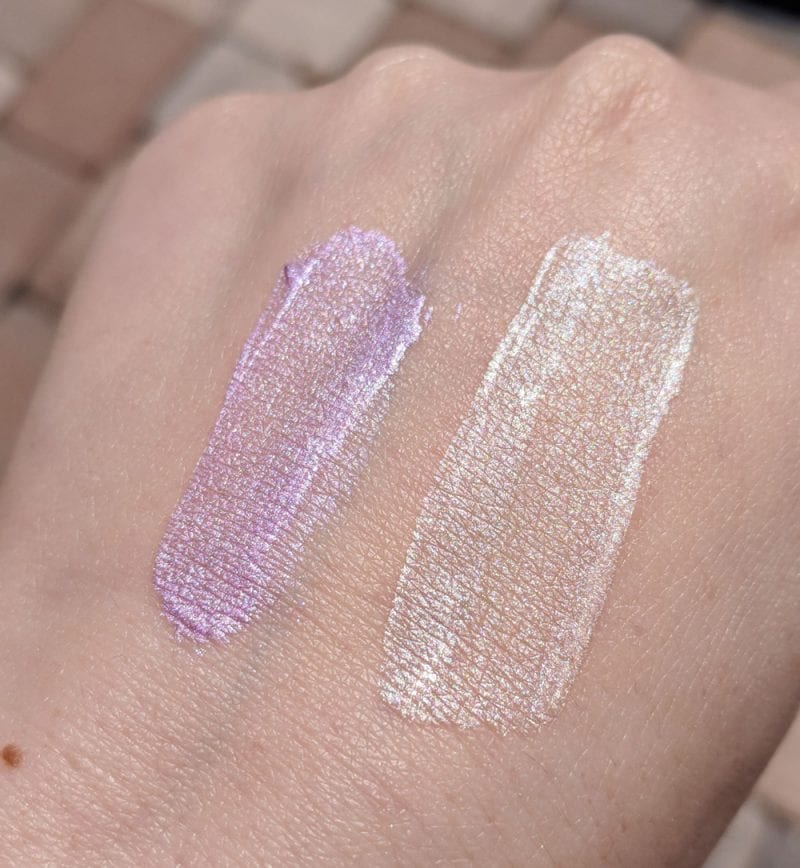 I bought 2 shades.
Lily – a sheer lilac base with blue and violet pearls.
Moon – the sheerest cream base with blueish opalescent glimmer.
Glossier Lidstar Review
Let me tell you how Glossier Lidstar worked on my oily hooded eyes. I planned to film a wear test on how well the Glossier Lidstar lasted on its own vs. my traditional application method (Urban Decay Primer Potion set with Milani Prep Set Go Setting Powder). On my left eye, I applied Glossier Lidstar in Lily to the lid and crease, then highlighted with Moon. On my right eye, I primed the eye and set it with setting powder, then applied Lily to the lid and crease, and highlighted with moon. I started putting on the rest of my makeup. At the 10 minute mark, both my left and right eyes had creased so badly! The eyeshadow color pulled off the lid where my hooded eyes rub together.
No matter whether or not I used eyeshadow primer, Glossier Lidstar eyeshadows wouldn't stick around. It didn't matter what eyeshadow primer I tried. The only place I can wear Lidstar is directly under the eyebrows as a highlight.
Glossier Lidstar eyeshadows are a complete and utter failure on my hooded eyes if I try to put the color on my lid or crease. They don't live up to their claims at all and crease like crazy. If you have hooded eyes like mine, I don't believe these will work for you. I think you'll end up with a hot mess like I did every time. Like so many cream eyeshadows on the market, they just don't work on hooded eyes. This eyeshadow formula would work best on eyes that aren't hooded.
It's like Glossier didn't even test these out on hooded eyes.
It's too bad, because the Glossier Lidstar colors are gorgeous, they just won't work on my hooded eyes. I can still wear Moon as a highlight, so I may do that, but I'll be putting Lily into my giveaway pile for friends.
The Glossier Lidstars were a complete and utter failure for me and I do not recommend them at all.